On August 20 and 21, fans of artists ranging from the likes of Jackson Wang, Joji, ATARASHII GAKKO!, and more from record label 88rising's roster flocked to Pasadena to attend their annual arts and culture festival, Head In The Clouds. Festival goers turned the grassy hills of Brookside Park into their runway. Showing up with the latest fashion trends and showing out even in California's blazing summer heat, here are some of EnVi's favorite fashion moments that we spotted during HITC weekend.
A Love Letter to Y2K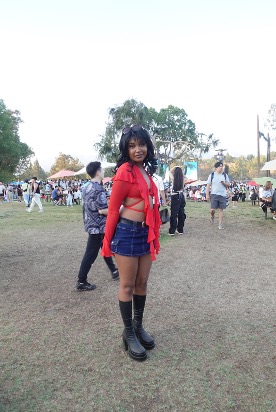 A defining trend that dominated the weekend was none other than Y2K style. Thanks to the 20-year trend cycle and social media platforms like TikTok and Pinterest, early 2000s fashion has seen a resurgence in mainstream fashion in recent years. Some of the most popular trends in America right now are derived from Y2K fashion. Clothes like cargo pants, corsets, and other motifs such as mesh and ruffled fabric textures were a staple throughout the grounds.
Dopamine Dressing
There is no better way to express yourself through style than at a festival, and there was no shortage of creativity at Head In The Clouds. Dopamine dressing, a style trend that takes the use of bold colors to symbolize joy through clothing, came in all different iterations from festival attendees. The playfulness of neon and bright hues seen throughout the weekend on the ground only added to the celebration of music and culture that were happening on the stage. From matching sets among friends to color-coordinated accessories, these looks gave us a much-needed boost of happiness.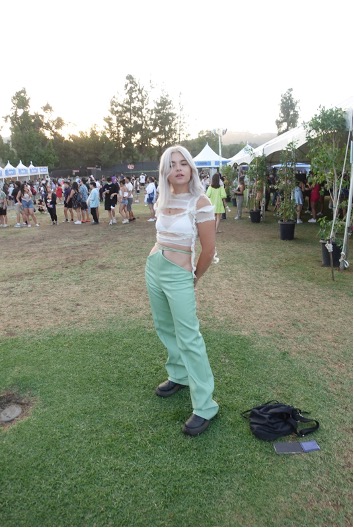 Showing Up In Style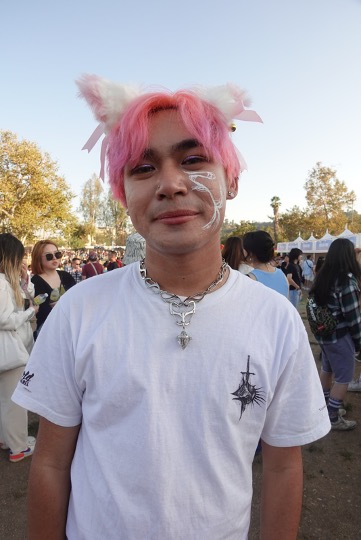 Regardless of trending styles, attendees took the weekend as an opportunity to dress up in their best, whatever that meant to them. From repping their favorite artists, playing around with different looks, or feeling fashionable in their own signature style, the festival style was effortless and unique to everyone's personalities and interests.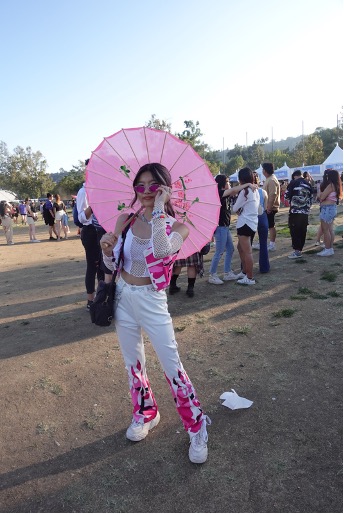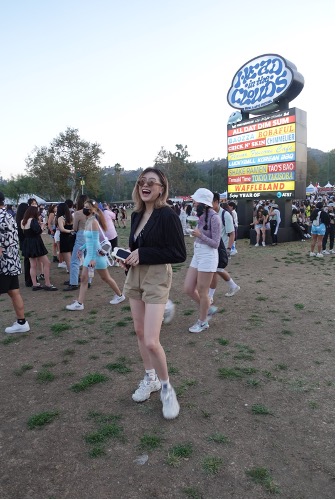 Throughout the entire weekend, there was no shortage of looks that we absolutely loved. Festivals are a great way to dress up and have fun, and Head In The Clouds was a music-filled environment to do just that.
Want more fashion news? Check out our Creative Spotlight on fashion designer Tanner Fletcher here!