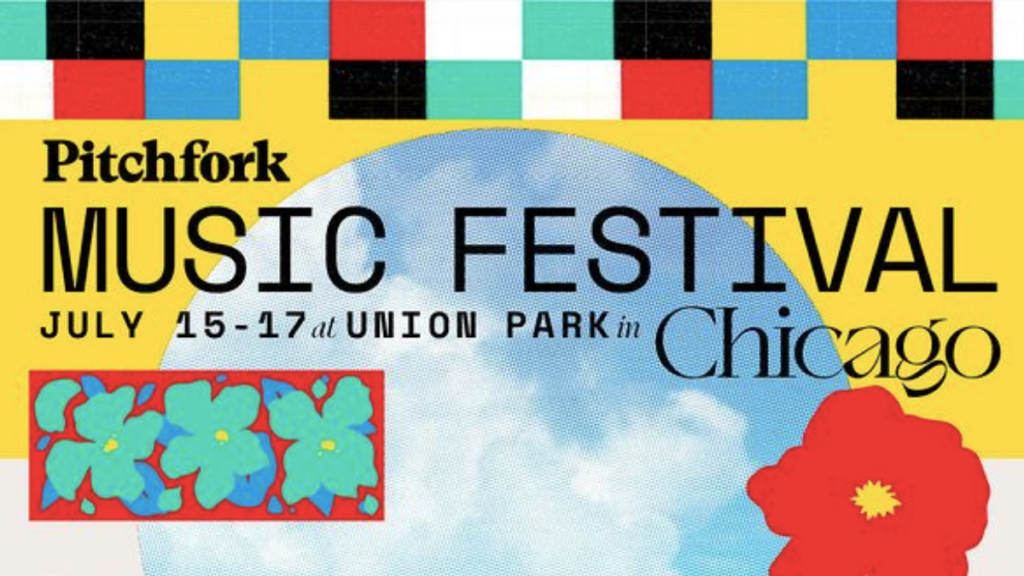 There's nothing like summer in the city, but what is summer without live music shows and that special rush of energy that can only be found on festival grounds? Pitchfork Music Festival returns to Chicago for its 17th year with over 30 artists from across all different genres of music! The festival will go all throughout the weekend from July 15-17 and will be at Union Park.
The festival has been held in Chicago since 2006, as an homage to the original headquarters of Pitchfork Magazine, which has now moved to New York. At the festival, audiences, musicians, and editors can blend into a medley with exclusive events like artist interviews as part of Pitchfork's Backstage DashPass. Plus, if you can't attend in person, worry not. There will be a free live stream of the festival on Pitchfork and their Youtube channel.
With the many music events going on this summer, EnVi gives you all the information you need so that you don't miss out. Let's go through Pitchfork!
Thank God It's Friday, July 15
The festival has a dazzling start with performances in jazz, dreampop, alternative rock, hip-hop, electronic, and more. The full set time can be viewed here. Now let's have a look at the headliners and the artists who we are most looking forward to.
Each artist's set ranges from about 60-80 minutes, with three different stages (Green, Blue, and Red) at which the artists will perform. Be sure to take breaks when you need to, as there are five to ten minutes between the planned set times. If you're watching online, grab your snacks and water–we don't want to miss anything!
The first day's headliner are Parquet Courts, who begin their set at 6:15 PM. They will be followed by Spiritualized at 7:25 PM, and The National will close the first night with their set that starts at 8:30 PM. These slots for headliners are consistent across all three days, so save up your energy for the crowds then.  
If you're feeling up to it, you can also split the headliner times and check out Amber Mark's charismatic and fun R&B stage at 7:45 PM. Her 2022 debut album TDD was named as one of the best albums out of 2022 so far by Billboard. She is an artist to look out for. 
Even before the headliners, make sure to get hyped with Grammy-nominated rapper Tierra Whack, who will be taking the stage at 5:15 PM. Whack previously played at other huge festivals like Coachella, Primavera Sound Festival in Spain, and Outside Lands in 2019, so we look forward to what she'll have prepared for Chicago.  
And just like that, the first day is done! Onto the next…
Simmer Down on Saturday, July 16
The festival goes strong into Saturday, with heart-wrenching favorites Lucy Dacus, Japanese Breakfast, and Mitski who will be lighting up the stage from 6:15 PM to 9:50 PM. These artists have celebrated successes like recent U.S. and Europe tours, Grammy nominations, and new releases, so we can't wait to be graced with their brilliant performances. 
But, that's not all. This day also features Chicago rapper CupcakKe at 1:45 PM. She recently headlined Chicago Pride Fest and her song "LGBT" flooded TikTok this past June, so her bold and empowering raps are surely NOT to be missed!  
Afterward, at 2:30 PM, definitely head on over to punk rock girl band The Linda Lindas, the Asian and Latinx band who went viral last year for their L.A. public library performance. They have been carving their own path by performing in festivals in the U.S. and Europe as well as on the Jimmy Fallon Show. They are now set to go on their first tour, acting as openers at some stops for Japanese Breakfast. Like many of the artists at Pitchfork, catch them now before they get too-too big. 
Sunday, July 17 Funday
The last day's headliners are Earl Sweatshirt, Toro y Moi, and last, but not least, The Roots. 
Chicago is especially lucky to get a taste of Earl Sweatshirt, who released the album SICK! early this year. As for Toro y Moi, Pitchfork acts as his Chicago stop on his 2022 U.S. Tour, and then he's immediately headed off to perform in New York with fellow festival artist, Noname. 
We're really excited for Chicago rapper and activist Noname, who takes the stage at 5:15 PM.
You might know her from her performance of "Finish Line" with Chance the Rapper on SNL, but her nimble rhythms and nostalgic sounds of her debut album Telefone have solidified her as a musical juggernaut. Noname previously discussed her discomfort at performing for primarily white audiences and troubles releasing new music so we're more than grateful to see her live again. Serendipitously, her music happens to be the perfect backdrop for those hazy summer days.
Finally, don't forget about the rising Chicago R&B musician KAINA. She made her debut in 2021 with Next to the Sun and released her second album It Was a Home this year. From performing on NPR's Tiny Desk to her 2022 tour which ends at Pitchfork, their momentum does not appear to be slowing anytime soon. 
Keep the Party Going at Pitchfork's Official After Shows
Can't make the festival but still want to catch some tunes? There will be ten after shows by artists like yeule, L'Rain, and Ethel Cain at various venues throughout the city. Get the full list here. 
A Summer We Won't Forget
No matter which artists you see it will undoubtedly be a weekend filled with inspiration and discovery. Festivals are the perfect place to learn about new musicians and also connect with like-minded fans, and EnVi is here with all the tips and tricks you need to make the most of it.
Lastly, remember to stay hydrated, apply sunscreen, and–most importantly–have fun! We'll see you there.
Get tickets to the festival here!
Want to read more about concerts? Read our concert recap of Dreamcatcher's North American tour here.