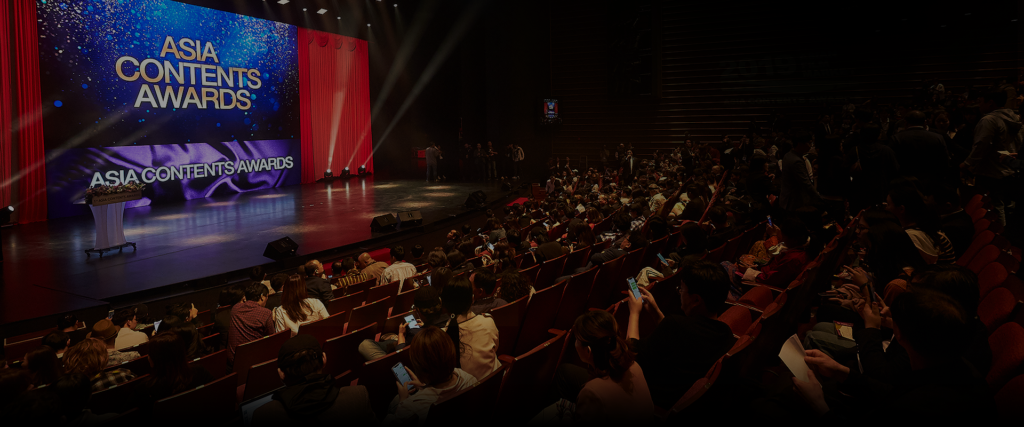 The nominations for the 3rd Asia Contents Awards (ACA), held during the 2021 Busan International Film Festival, have dropped, and this year's competition is fierce. The ACAs are well-known for highlighting stand-out television shows and various works from online streaming platforms from all over Asia. With 163 submissions from 16 different Asian countries this year, the council narrowed it down to the final 30 nominees. Korean media dominates this year's nominations, with international favorites like Sweet Home, Stranger 2, Vincenzo, Navillera, and Move to Heaven in most categories. In addition, in consideration of the worldwide pandemic, the ACAs will provide live international coverage online. If you haven't watched any of these fantastic projects yet, check out Team EnVi's recommendations for this year's Asia Contents Awards below! 
Best Creative 
Out of all the nominees, Move to Heaven is this year's stand-out star, with its unique storyline and character development. Teaching lessons on humanity, acceptance, and above all, the value of family–this show stands to be a moving ride. The show treats the issues it brings to light with the utmost respect and honors the lives we get glimpses of.  Tang Joon-Sang's character, Geu-Ru, works as a trauma cleaner, where he thoughtfully collects possessions left behind by people who had recently passed. Unfortunately, after his father's death, he is left alone under the guardianship of his reluctant uncle, San-Gu (Lee Je-hoon).  Our leads slowly develop a relationship that invokes laughter and plenty of tears. Full of emotional and touching moments, the drama introduces a different perspective on what we leave behind once we're gone. 
Best Asian TV Series
Navillera tells the beautiful story between two men of drastically different ages discovering their ballet dream, based on the popular webtoon of the same names. Through the leads Shim Deokcheol (Park In-Cheol) and Chaerok (Song Kang), we see a world that inspires others that dreams have no limits. Regardless of age, sex, or social status, the show reminds the viewers that pursuing happiness matters most in this life. The show also does a fantastic job of showcasing the difficulties and fears of old age and Alzheimer's. Rather than treat it as a death sentence, we should embrace it head-on. 
Best OTT (Over-the-Top) Original 
Sweet Home stands out from the rest of the nominees at this year's Asia Contents Awards, being ranked in the top ten Netflix shows in almost 70 countries when it was first released. The show drew immense attention, utilizing high-quality CGI monsters and a captivating plot. With well-fleshed-out characters, we're thrown into an apocalyptic world just as abruptly as them and follow their journey in survival. The horror drama wasn't just filled with gory monsters but included deep human stories. From the touching moments amidst the chaos, it's clear why the craze for Sweet Home was so strong earlier this year. 
Best Asian Animation 
From the production company Science SARU, Japan Sinks: 2020 begins with a series of earthquakes that eventually sink Japan into the bottom of the ocean. It shows the perspectives of families, including the Mutou family, who hope to survive this catastrophe. We're shown how a peaceful day in Japan can turn into someone's worst nightmare. As the Mutou family fights for survival, the animation does an excellent job of showing how challenging it is, especially as they try to keep sane. Japan Sinks: 2020 is also based on the novel Japan Sinks by Sakyo Komatsu.
Best Short-form/Web Drama
Life of Namjoo follows the hilarious story of the recently, very publicly dumped Jin Nam-Joo. Although she has a good intuition for small things like the weather and conception, she often fails in the romance department. What makes this web drama stick out from the rest is the question of fate our lead is faced with when her fortune-telling father predicts she'll meet three potential suitors in the new year. The catch? She has to pick the right one out of the three because only one will truly help her change her life around. 
Technical Achievement Award
Alice in Borderland captured the attention of many viewers for its thrilling and adventurous scenes. The show has incredible special effects, including a black panther and waves of water waiting to burst out during the tunnel game. It also includes a phenomenal fight scene between Last Boss and Kuina. In addition, there is heart-pounding action that will have viewers out of their seats. The show also did a remarkable job with its scenery, showing a version of Tokyo being empty, especially Shibuya Crossing, as it's considered the world's busiest pedestrian crossing. 
Creative Beyond Border
Bad Genius: The Series is the Thai heist drama remake based on the 2017 hit film of the same name. It follows anti-hero Lynn, a genius student who devises the ultimate cheating operation with her crew, realizing how much money they can make. As their business continues growing, so do the stakes. The show diverges from the film in terms of the dynamics between the characters and the addition of schemes and plot lines that weren't in the original. However, a gripping tale with some humor sprinkled in fills the void for viewers who miss the original film's characters. 
Best Actress
Bae Doo-Na returns as Detective Han Yeo-Jin in Stranger 2, a tense spin on a procedural crime drama. In the show's second season, Bae brings the same tenacity and empathy to Yeo-Jin as she did in season one, with Stranger 2 centering more female characters. Stranger 2 layers crime and mystery with systemic corruption and surprise antagonists, reminding viewers that justice may never be served in the end despite one's best efforts. Regardless of the show's outcome, Bae Doo-Na does an impressive job getting the audience to root for Yeo-Jin and her partner, Hwang Si-Mok (Cho Seung-Woo), as they fight through challenge after challenge to get to the bottom of the mysteries they face.
Best Actor
Song Joong-Ki plays a dark hero in tvN's Vincenzo, who is less of a hero and more of the "lesser evil." Song's character, Vincenzo Cassano, is an Italian lawyer and Mafia consigliere of Korean descent. Fleeing from Italy, he sets off to South Korea with a personal agenda. However, unfortunate circumstances push him to team up with Jipuragi Law Firm to execute his plan properly. He does so at any cost, even if that means going against huge conglomerates with methods he used as a consigliere. His character often pushes moral boundaries and isn't afraid of using violence. Song Joong-Ki does a fantastic job portraying his character and everything he stands for. In Cassano's own words, "only evil can punish…evil."
Best Writer
EnVi's pick for the Asia Contents Awards' Best Writer is Yoon Ji-Ryeon, nominated for Move to Heaven. Yoon is no stranger to writing for K-dramas, with a filmography that includes Boys Over Flowers (2008), Operation Proposal (2012), and Angel Eyes (2014). But unlike the romantic dramas he's known for, Move to Heaven follows complex characters and explores death and trauma in an empathetic, sensitive manner. The ten-episode tearjerker boasts tight storytelling, a captivating narrative, and intelligent writing, making it a must-watch. 
Newcomer – Actress
Go Min-Si plays the callous high school student, Lee Eun-Yoo, who dreams of becoming a ballerina in the horror drama Sweet Home. Although Eun-Yoo is often critical of her surroundings, Go's performance still draws viewers with her authentic nature, making it difficult to hate her character completely. Eun-Yoo's attitude initially comes off as rude with her straightforward way of speaking, but underneath she hides a softer side. Despite being at odds with so many–especially her older brother, Lee Eun-Hyeok, she still cared for them and the other residents of Green Home. Her character stands out as one of the few who stay morally good until the very end. 
Newcomer – Actor
In Move to Heaven, Tang Joon-Sang moved hearts in his first lead role as Han Geu-Ru, a young man with Asperger syndrome. Tang's performance comes highly acclaimed for his portrayal of Aspergers, drawing out both tears and laughter from viewers. Acting opposite Lee Je-Hoon as San-Gu, Ge-Ru's uncle and unlikely guardian, Tang brings empathy, humor and respect to the character of Geu-Ru.
Good luck to all of this year's nominees! You can catch the 2021 Asia Contents Awards on October 7, 2021, at 6 PM KST on the Busan International Film Festival's official YouTube channel or Naver. 
Looking for more curated content? Check out our list of must-watch shows, films and dramas to satisfy your Squid Games withdrawal.
Thumbnail courtesy of the Asia Contents Awards.