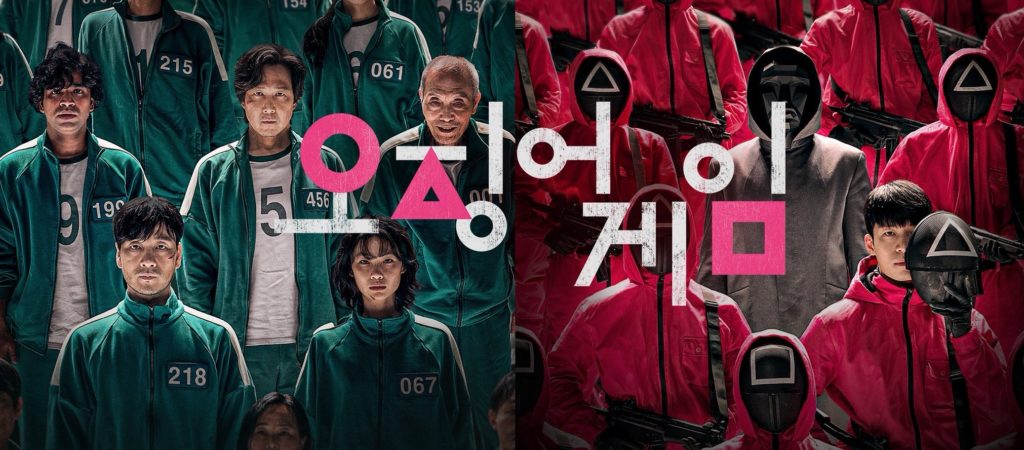 The numbers are in, and Squid Game, Netflix's latest survival Korean drama has truly become a global phenomenon. Becoming the number one show in 90 countries, it's all anyone seems to be talking about lately. From playing their own version of the games to recreating the infamous dalgona candy, viewers can't seem to get enough. If this is your first time watching the genre, and you loved the concept, EnVi's ACT!ON Team is here to guide you through this new territory. We've curated a list of shows, films, and animes that we know fans of Squid Game will enjoy–check out our recommendations below! 
Entering a parallel universe of Japan, Ryōhei Arisu and his friends suddenly become trapped in a lifeless version of Tokyo. With no human being in sight or any cellular connection, they see a bright red light that leads them to a building. After entering the building, they discover their purpose in this Tokyo they aren't familiar with. They must play life-threatening games in order to survive. 
The residents of Green Home fought for their lives when they found themselves one day in an apocalyptic horror-filled world. When everything seems to sink in despair from the monster created from the darkest parts of human feelings–our hero, Cha Hyunsoo (played by Song Kang), shines as a beacon of hope that there is good in evil. The show brings up a contentious question: are the real monsters are the ones outside, or the humans themselves? How much are people willing to sacrifice at the expense of others in order to survive?
Often cited as a predecessor for a series like The Hunger Games, this cult classic takes place in a dystopian Japan, following a group of junior high students who are forced to fight to the death by a totalitarian government. A "battle royale," in this universe, becomes a way for the government to curb juvenile delinquency, and the film touches on themes of loyalty, bravery, and the dangers posed by totalitarianism. 
This anime follows high school student Kaname Sudō after he accepts an invitation to play an online mobile game from a friend–the titular Darwin's Game. Of course, little does he know that after accepting the invitation, he'll be fighting for his real life, pitted against players with supernatural powers.
Imagine the chance to wipe your slate clean of debt in just one night–that's what is on the table in this anime that follows down-on-his-luck protagonist Kaiji Ito. As he wastes away for a few years after his high school graduation and mourns his unending poverty (some self-inflicted, from substance and gambling habits) he's visited by crime boss Endō, who's there to collect on an outstanding debt that Kaiji co-signed for with a coworker. He's faced with two options–either spend a decade paying the debt off, or board the gambling ship Espoir for one night to clear his debt. 
Shun Takahata is a high school student who wants to experience something thrilling and out of the ordinary. He is so bored from his everyday life and school routine that he hopes one day something out of the ordinary catches his attention. One day as he attends class, a Daruma doll drops from the sky and into the front of the classroom–begging the students to play a game of red light green light. As the students begin to play, they realize that this is a deadly game for survival. From a Daruma doll to a lucky cat (objects that are supposed to symbolize luck in Japan), how will these students' luck turn out during their survival in the gods' games?
If given a chance to do something different knowing it would change your future, wouldn't you take it? That's exactly what our lead Ji Hyungjoo and nine other individuals face when given a chance to "reset" their lives and travel back in time exactly one year prior. The promise of wealth, new beginnings, different relationships tempt them all. However, once they return they realize there's more than they wished for as all of them start dying one by one. 
Despite all the well-earned attention, the writer and director of Squid Game, Hwang Donghyuk, is reluctant to immediately ride the success and create a second season. With such a complex story it'll take a while for them to figure out what direction they'll go. Until it's officially greenlit, we hope all these shows and films will satisfy the void left by the suspense-filled world we've only just begun to learn about.
Thumbnail courtesy of Netflix.