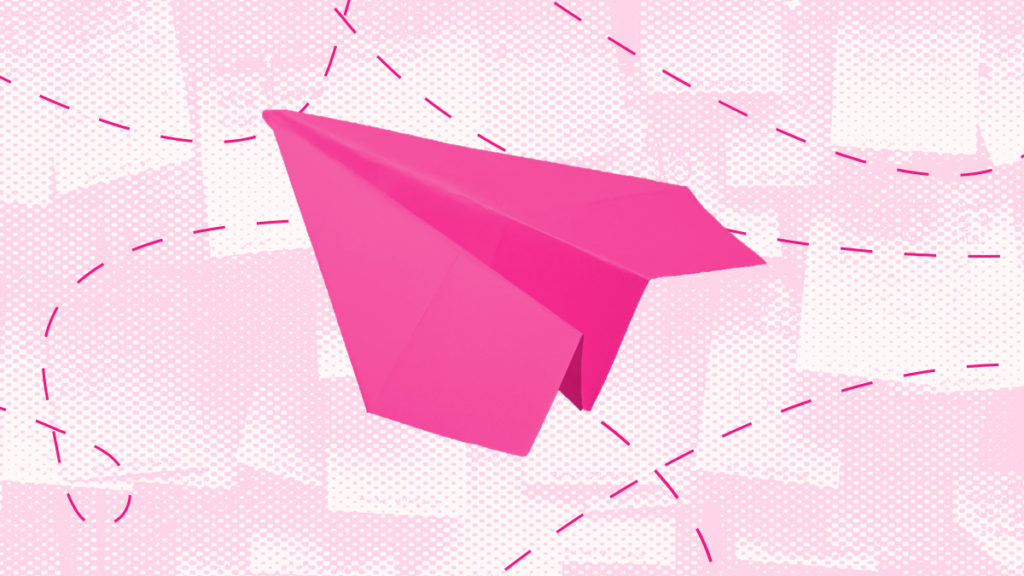 Fandom Love Letters, as the name suggests, is a series that allows fans from any fandom the opportunity to share their love and admiration for their idols through means of writing. We at EnVi are fans of various artists, so we understand how impactful idols and other artists can be in our lives. We also understand how important it is to have a safe space for ourselves and our writing, whether or not they're personal pieces. Through this, we hope to foster a positive community for fans worldwide. For this special issue, we asked fans to write thank you notes to women they look up to and feel inspired by. Read them all below!
Thank you for perfecting your craft that you are a goddess. You step out of the boundaries given to you and create something new. You are powerful, emotional, sexy, smart, and compassionate. That's what your songs make me feel. A literal boss.

Love, Pao
I randomly discovered you when I was in middle school, 8th grade. I'm now in 11th grade. Can't believe how fast time flies. I'm sure most teens my age know who you are, but I never paid attention until one particular day. I became a fan when I heard "Spirit". I remember being blown away by your voice and it was genuinely the first time I had ever felt some sort of connection to a singer. I look up to you as a girl growing into a woman. To this day, "Spirit" is my favorite song. Thank you for making music and using your powerful voice to touch people like me. It's lifesaving.

Love, Anna
Hiiiii! I'm a really big fan of yours ever since the day you popped up on my Instagram feed. From the moment I saw your dancing videos, I fell in love with how you danced with so much passion, and of course, fun! When I heard about Street Woman Fighter coming on Mnet and that you were going to be on it, I knew I had to watch the show and I'm so glad I did! I not only fell for you but for HOOK! Every team worked so hard that it was such a great show to watch! Thank you so much for your hard work. Please continue to dance with passion and love as it brings us fans so much joy!

Love, Ikki
As someone with BPD, I just wanted to say thank you so much for sharing your story. This past year has been intense for me and you sharing your story truly makes me feel like I'm not alone.

Love, Kayla
Whenever I think about you, I cannot help but marvel. How is it possible that someone like you exists in the same world as me? I was eight years old when I saw you for the first time on TV. I saw a woman who was afraid of people, struggling for acceptance. But all I was sold on was your voice, the sheer beauty, richness, emotion, and passion in it. I marveled at your unconventional beauty, something I learned was rare. It reassures me that even decades later, you are the same, the same voice that comforted me through my earphones is still singing and continues giving me hugs that I would have never felt elsewhere. Thank you for the music.

Love, Sissi
You girls are an amazing group, and I cannot believe how far you've come in the one year you debuted. Seeing you on the STEM float at the Thanksgiving Day parade made me smile since I work in a STEM field. I listen to your songs almost every day! I have to say my favorites are "Savage" and "aenergy." I can't wait to see what you girls have for the future, and I hope I can see you tour in America one day! I am proud to be a MY!

Love, Blair Tupta
Last November 25, 2021, you guys were in Macy's Thanksgiving Day parade in a women in STEM float. Seeing STEM be represented by powerful women who kick Black Mamba's ass made me the happiest that day. Funnily enough, I'm a humanities student. All my life, being a young girl with their heart set on being a historian, I have faced the sexism and misogyny that comes with being career-oriented. You guys have inspired me to continue being the strong woman my little girl heart always dreamed to be. Thank you for proving to the world that you don't conform to anyone else's standards but yourselves.

Love, Mariejoiea
Have you been taking care of yourself? I've been a fan of yours for almost 2 years. Words can't express how much I love you. You've worked hard all these years to bring us joy through your music. I really admire you for boldly expressing yourself, breaking stereotypes, and controversial topics. Your hard work and dedication in doing what you love is what makes me love you so much. I am very happy and excited for your 6equence comeback and I hope you don't burn yourself out. Please never stop doing what you love. I will always be happy to support your work till the very end.

Love, Phoebe
I am not sure if I can actually express how grateful I am that I got to know you and the whole of MAMAMOO. To say that you have helped me a lot personally, would truly be an understatement. I'm really not good with words. But I want to say, thank you for unapologetically being yourself because it helped me to truly become myself too. Also, I don't know if anyone has told you this yet, but "Shutdown," and other songs you have released, meant a lot to me and to people like me. You'll always be someone I'll look up to even though you aren't much older than me. I wish you nothing but the best. Thank you and lots of love!

Love, PN
Howdy from Texas! I just wanted to say thank you for everything you do you'll never understand how impactful your music or your vlogging is to us especially in these depressing times thank you for honestly being just an all-around awesome human being keep on keeping on thank you again you've touched our hearts and we will continue to follow and support you in your endeavors.

Love, Sonia
Thank you and all other members for your hard work for the last couple of years! Thank you for making my day better when I feel down. Thank you for your inspiration in music and life. Hope you stay yourself till the end of days! ❤ .. hopefully, I will be able to meet you one day. (Let me finish my Korean classes first ㅋㅋㅋ)

사랑해 💚

Loves from the Netherlands 🇳🇱

Love, Mandy
Dear Chaeryeong of ITZY,
Thank you for being such a great role model to young girls and women all over the world. Your passion for dance and singing, along with your caring and warm personality really make you shine! You have shown us that with hard work and belief in yourself you can accomplish whatever you set your mind to. You have also endured hardship, yet still remain strong and positive, constantly encouraging MIDZY and giving us love. Thank you Chaeryeong for remaining so kind-hearted, even when the world can be cruel. I appreciate not just your talent, but also the small things you share such as your comforting V-Lives and vlogs. Love you!

Love, Meechi
Thank you. Thank you for your bright energy, for your tireless hard work, and for your unwavering love for ONCE. Last year, I experienced a tremendous loss and your music and your endearing spirit has helped me through a very dark time in my life. Your professionalism and tireless attention to excellence is truly inspiring. Thank you to each of you for being you.

Love, Eric J.
Dear Jeongyeon of TWICE,
Thanks for making my life better and happier, I've been struggling with my studies and my personal life but then I discovered Twice and they never fail to make me happy! Especially Jeongyeon, she's my happy pill and my motivation to do better in life. She's also the reason why I want to study film and music. I wish I stanned them sooner but I'm glad that I stanned them now.

I'm very grateful for their existence!! <3

Love, Joaquin
You are such an amazing performer and singer! The way you express yourself and choose to prioritize your well-being is amazing. I know it must not be easy working in your industry, but I'm so glad that you're able to continue making music you love as a solo artist and with MAMAMOO! Your artistry outside of your music is also inspirational and you seem like the type of person I would love to meet because we have similar interests, although your dancing is way better! Keep being happy and making music that speaks to you, I'll be sure to always support!

Love, SA
Dear Shin Jiyoon of Weeekly,
Thank you so much, for just existing, and lighting up so many people's lives. I got into you (and Weeekly) last year. You guys really helped me a lot. When I found out about how you had written 100 songs in just one year, I was in awe. This awe only grew when I found out that you stayed up all night to draw the album cover for We Play! I completely fell for you. I know that 2021 was not a great year for you. Mental health is a tough topic, and I'm so proud that you took a break to prioritize yourself. I just want to let you know, never feel burdened. Know that we will always love our cute, talented vitamin Jiyoon. Fighting!

Love, Alo
You're the one singer that I absolutely LOVE! Your music has helped me see the world through different eyes and find my inner peace. I love your voice. Your songs. Your clothes. Basically, EVERYTHING! You're my inspiration!!! Your songs bring a lot of light and purity into this world. I hope you keep making more and more music!!! Love ya!!!

Love, Ahaana
Dear Lia of ITZY,
Thank you for being so wonderful to MIDZYs all around the world. Your confidence is oozing, your beauty is radiant, and I have not a care in the world when I see your gorgeous smile! Thank you so much for being you, Lia, and being part of Itzy!

Love, Blake
I want to say thank you for making me more comfortable in my body. I was bullied a lot about everything that makes me who I am. You made me feel like everything was okay and that I was beautiful just the way I was. And thank you for being you. What I mean by that is that when I don't feel well or when I'm sad I can just look at a video of you and I feel better. You always are capable of making me smile and laugh and sometimes cry too. I'm happy that you are here so I can fulfill my dreams like you did. Thank you ❤️!

Love, Zion
This article originally appeared in our Women's Issue, be sure to read it here!