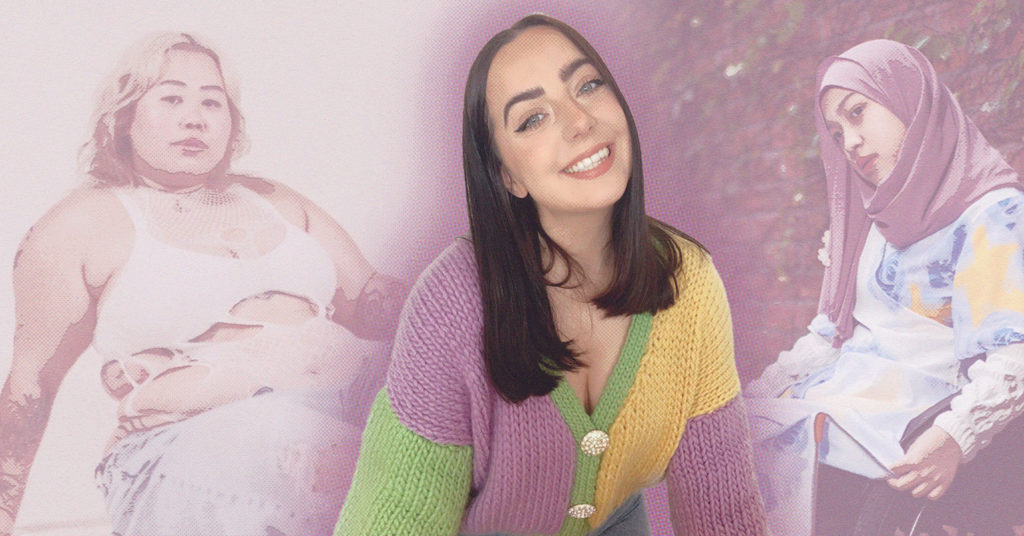 As one of the most future-driven industries, fashion is often at the forefront of change, development, and modernization. While innovation might be mostly associated with the influence of cutting-edge technology and digitalization in the industry, the truth is there are several ways fashion players can introduce lasting changes.
From fashion designer Hope Macaulay, who's at the forefront of chunky, sustainable knits, to plus-size model Kaguya, who's dismantling stereotypes in fashion and beyond, EnVi caught up with industry professionals to discuss how innovation informs their work.
Hope Macaulay
Fashion Designer
Best known for pioneering sustainable, feel-good 'Colossal Knits,' Hope Macaulay is the founder, CEO, and creative director of the namesake fashion brand. Handmade-to-order by a team of 15 knitters in Northern Ireland, Macaulay's oversized knit pieces have amassed a cult following. The emerging label has grown to become synonymous with slow shopping and dopamine dressing. Most recently, Hope Macaulay joined forces with the British knitting brand Wool and the Gang to launch DIY knitting kits. Inspired by Irish fairy folktales, the collection showcases Macaulay's chunky knit style. With each of the pieces named after Gaelic fairies, the project also "embodies a whimsical and magical element."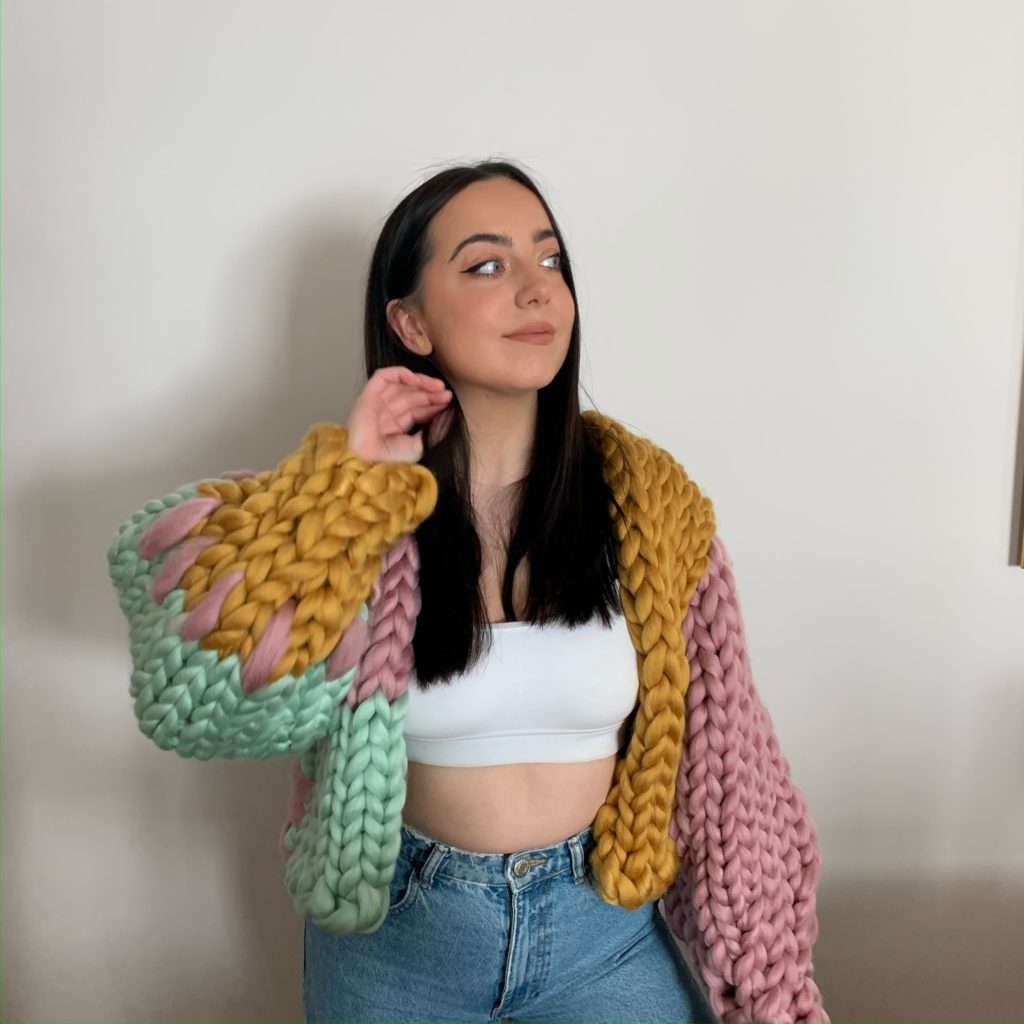 The 26-year-old designer considers that working closely with all her knitters and the use of natural, renewable, and biodegradable materials are some of Hope Macaulay's most innovative practices. "Aside from our ethically sourced 100% merino wool and yarn made from bamboo, we have a vegan option for our customers called biodegradable nylon, which is the first of its kind," she tells EnVi. "It biodegrades in around five years when disposed of in landfills, compared to more than 50 years for synthetics in general. This reduces the environmental impact and the amount of waste left to future generations."
Although Macaulay considers that fashion has made important advances toward the use of sustainable materials, she believes that the industry could still aim to integrate more choices. "To me, innovation is sustainability and how to be kinder to the planet. There has been a lot of amazing progress with the experimentation of renewable materials which is exciting to see." The designer adds, "[But] I think more sustainable material choices and more planet-friendly dyes that are readily available to use [are needed]. I also think all brands should be transparent about their supply chain."
Kaguya
Model
L.A.-based plus-sized model, Kaguya, never planned on being a model. Even so, her illustrious career has taken her to SAVAGE X FENTY campaigns, Times Square billboards, and Converse ads. She's been profiled by TheCut and even been featured on the prestigious Vogue 100 list. But make no mistake, the journey there was not an easy one.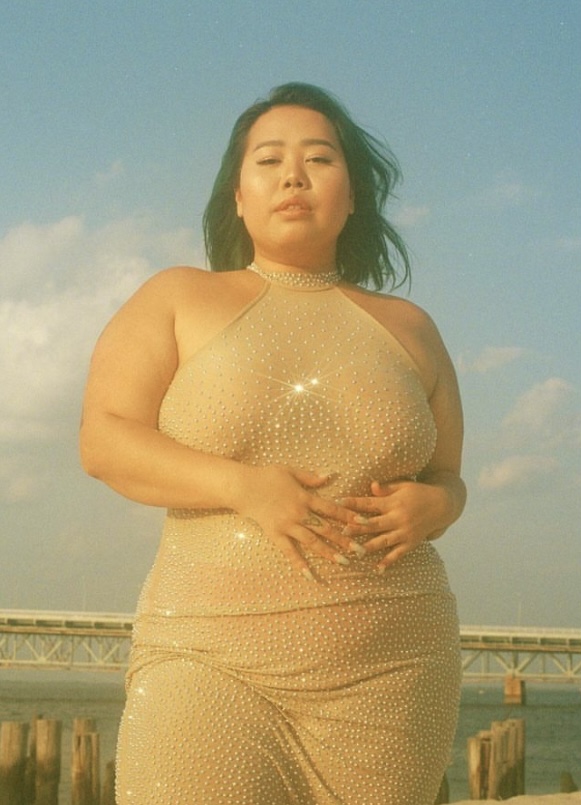 In 2015, Kaguya started p.s kaguya, a WordPress blog she used like an open diary. Entries detailed her innermost thoughts on self-image, identity, and similar topics. As an extension of her project on vulnerability, she started taking self-portraits imbued with similar openness and uploading them to Instagram. "The purpose of my Instagram wasn't for me to be a model but to find and love myself," Kaguya tells EnVi via e-mail. Her message of self-love resonated with many, and her following started to grow. She eventually signed with an agency in 2019, and her career took off.
For an innovator like Kaguya, navigating the fashion world came with unique challenges. Not only is she a plus-sized Korean model — and one of the first ones at that — her height also made it hard to break into the mainstream. "It's definitely harder for me as an unconventional model to develop at a faster speed," she says. But as a self-described "rebel," Kaguya has managed to dismantle old ideas in the fashion industry and find success. When asked about the secret to her triumphs, she cites her "confidence and raw personality."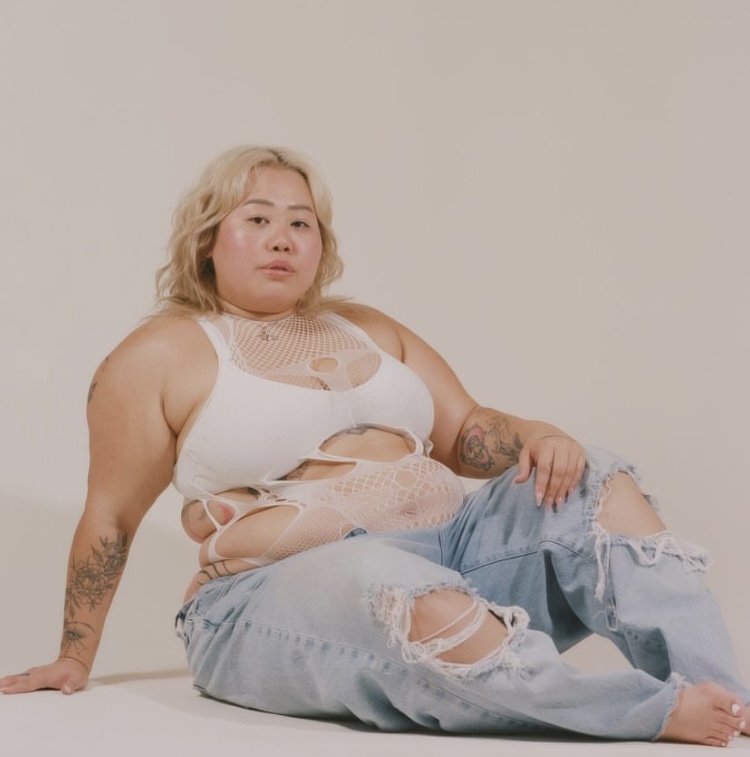 And that raw personality, which she first revealed on her blog, continues to be seen in her other creative ventures. In addition to modeling, Kaguya's innovative spirit has found new life in A.I. art and music. "I feel through my works of art with modeling & showcasing my ideas — I'm dismantling a lot of generational trauma. [Being] courageous or being brave is not something I think about — it's the fact that I deserve the same amount of respect for my body and my appearance the way it is. It took a lot of self-love to get here." Kaguya's artistry invites us all to reimagine what it means to be a model, artist, and human being.
Usha Nair
Fashion Designer
For Usha Nair, founder of 'Dawn Adaptive,' adaptive clothing is much more than design. When done right, it can transform the wearer's quality of life. In her words, "it's…making clothes [that are] adaptable and inclusive of all populations." Adaptive clothing is a way of designing clothes to make dressing easier for people with disabilities. That might look like replacing buttons with magnetic closures or removing the seams in the back of jeans for people in wheelchairs.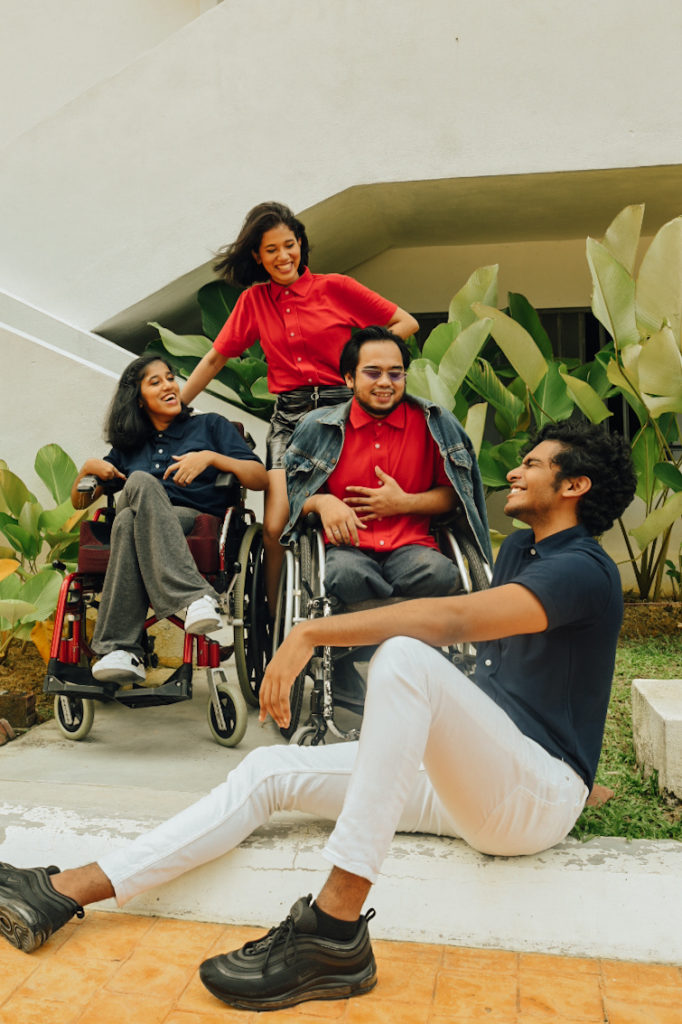 Usha found the motivation to launch her adaptive clothing brand on her personal experiences. "As a caretaker with a child with a disability, I noticed clothing does matter to everybody. Mainstream clothing [was] simply too difficult for people with limited mobility," she recounts. In 2020, Usha began 'Dawn Adaptive' to help people like her daughter feel more comfortable and included when it came to fashion. By December 2021, the adaptive fashion brand became the first of its kind to participate in Selangor Fashion Week in Malaysia. Models strut down the runway in iconic Dawn Adaptive pieces like their 'Magnetic Polo Tee' and 'Pre-draped Saree.' "It was indeed an opportunity to open the eyes of the fashion industry here in Malaysia that everyone deserves to feel good in what they wear," Usha wrote.
That's another remarkable thing about Dawn Adaptive; not only do they make adaptive clothing, they actively seek to make them fashionable for wearers. In regards to their innovative fashion philosophy, Usha told EnVi, "Our aim in our designs is influenced by a strong sense of a need to give justice to our customers with a look and feel that makes them reflect their personality. We want to think and become part of the character of the individual." That intention is evident in everything from their trendy designs to the inclusion of models with disabilities. For the future of Dawn Adaptive, Usha hopes to start incorporating sustainable practices into its line. "We want to provide an alternative to the uncompromising fashion business ways. By combining our strong social beliefs with our creative ideas, it is possible to produce a brand as special as Dawn Adaptive." It's an ambitious project, but for an innovator like Usha, nothing is impossible.
Hippy Potter
Model
Brawn model and graphic illustrator Thaddeus Coates — artistically known as Hippy Potter — kickstarted his modeling career in 2018 and has since made it his job to use his platform to advocate for more diversity in the fashion industry. After seeing his breakthrough with the American Eagle's All-Inclusive Denim Campaign, Coates has gone on to participate in major projects including campaigns for brands such as SAVAGE X FENTY, Nike, Target, and Good Fellow & Co.
According to the model, in recent years, fashion has innovated by creating space for more diverse and underrepresented models. "It's giving a voice to many overlooked and marginalized groups that now control their own narrative," he tells EnVi. However, despite attitudes toward inclusivity slowly changing in the industry, Coates considers there are more ways brawn models could gain footing in fashion. "I believe there is a clear glass ceiling and most big and tall models only aspire to this one specific thing but I do feel like it's about the bigger picture, so we can comfortably dominate any space we choose to inhabit as if it is innate and our own. Fashion should include big men in big space spaces the bigger the better. We deserve it."
On the significance of speaking up and influencing people through his work, Coates shares, "I believe that I'm very vocal about how important representation is and the reason why it is important to speak up and stand for change. Fashion should be subjective and a place that everyone can call it home. I believe the work I have been a part of and put out greatly creates a nice lane for big and brawn men, to have fun, be graceful, be yourself, and really just love who you are."
As for the changes he hopes to see in the future, the model expects marginalized groups to be allowed in more industry spaces. "I would love to see an all-Brawn runway or just more of us in high fashion. More big and plus bodies in these 'sacred' spaces," he says. The best advice for hopeful models, he says, is to make sure the reasons to step into the industry are their own, "You should be inspired and in love with what you're doing. It should never be daunting or draining."
Looking Ahead
As one of the biggest industries in the world, fashion has the power of improving and moving forward. Looking ahead, it is important that the industry reevaluates the current landscape and partakes in the so-needed changes that society demands. Whether it is championing inclusion and diversity or introducing textile and design modernization, these fashion innovators are setting the way for those impactful industry transformations.
This article originally appeared in our Innovation Issue, be sure to read it here!