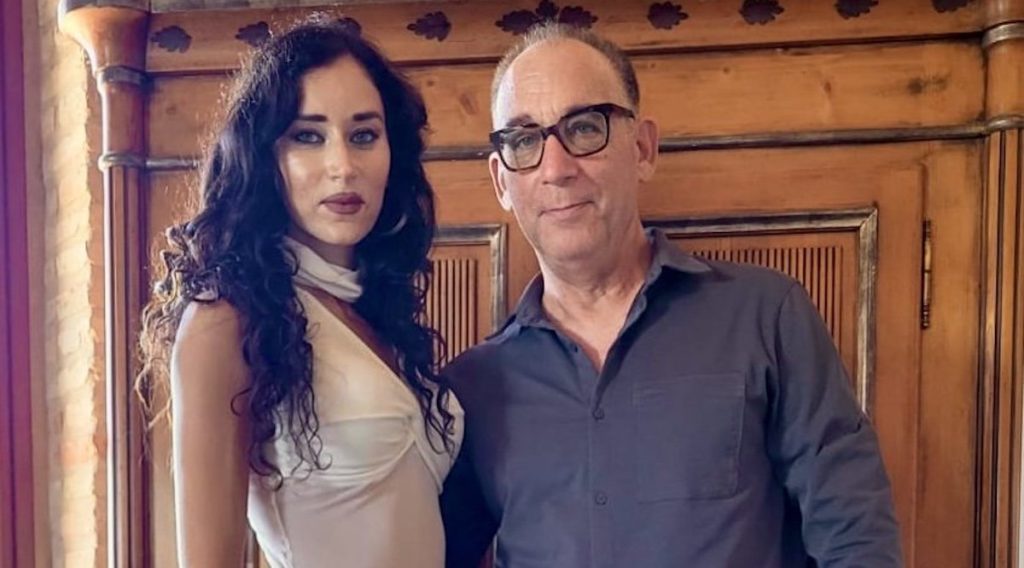 Mentored by the Fabergé of Footwear, Roger Vivier, and the pop art genius Andy Warhol, shoe designer Mark Schwartz has accumulated plenty of bragging rights throughout his career. In the span of four decades, Schwartz has created custom designs for everyone from Jackie Kennedy Onassis and Oprah Winfrey to pop icons, Madonna and Lady Gaga. Schwartz has also collaborated with some of the biggest fashion houses in the world including Chanel, Balenciaga, Gucci, and Marc Jacobs, just to name a few. 
In his latest endeavor, Schwartz has joined forces with Riva Wilkins to launch the footwear and leather goods brand DEIJI. Through a call from Italy, the designer talked to EnVi ahead of his brand's New York Fashion Week debut on the runway of Flying Solo. Herein, Mark Schwartz discusses his mentors' influence on his work, the highlights of his career, and growing DEIJI like a flower. 
With such a long-standing career, what inspired you to create a new brand and how did you come up with the name DEIJI?
It's a combination of several things. It's a combination of my business partner Riva Wilkins, and [the goal of] really creating a brand that makes a difference and that reaches out to people. We picked daisies first [as inspiration] and then we decided, instead of obviously calling the brand Daisy, what would be an alternative name? DEIJI is the name of daisies in Korean and Japanese, so that's basically how that came from. I love the word itself, I love the way it's spelled, and I love the pronunciation. Sometimes you just know when something is right and that was the gut feeling.
You've previously mentioned Asian pop culture as part of the inspirations behind DEIJI. What is it that inspires you about pop culture and how is it translated into DEIJI?
I love Asian pop culture for the color, for the literal pop and eloquence that we see within it. This is part of DEIJI. DEIJI is a classic brand with a twist. That's how pop culture comes in, with the eloquence and with a twist in design, meaning that everything we do is well thought out, handcrafted and it pops.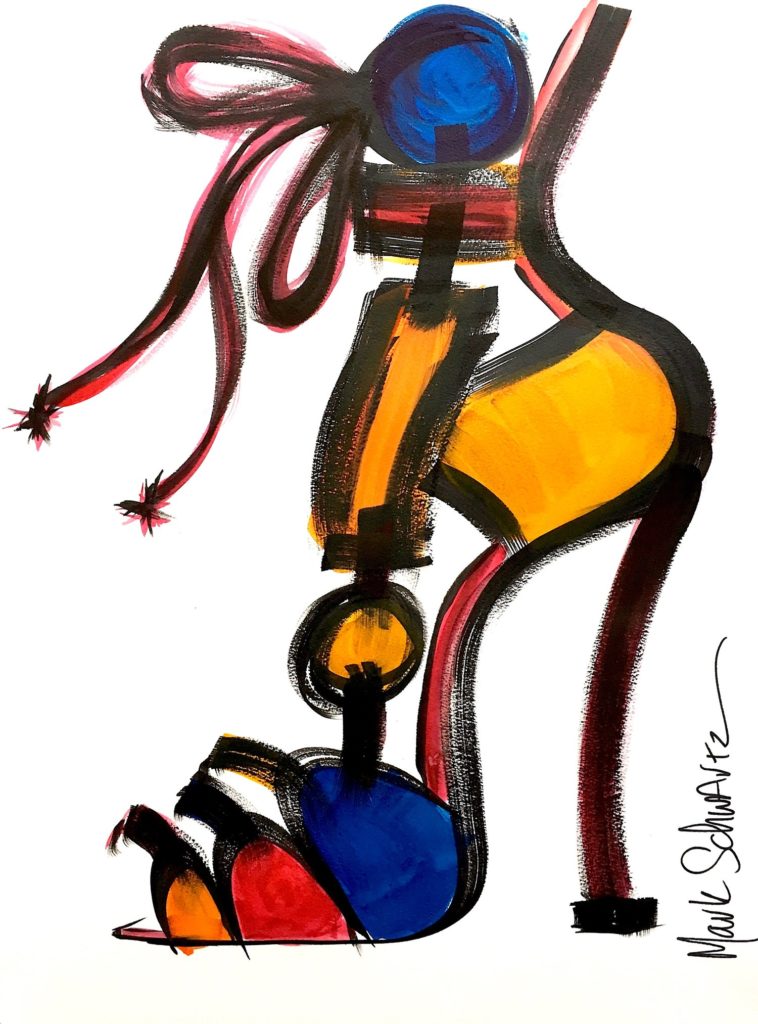 You're also well known for your shoe artwork. How do you balance the technical part of shoe design with creating artwork, which obviously has fewer constraints?
The artwork is an extension of who I am, I really enjoy painting and I really enjoy painting shoes, as you can see. [Meanwhile] working with DEIJI, I'm really hands-on, I'm in Italy a lot. I spend a lot of time here and I work alongside the people who work on our products. I go to the factory every day, I work on the design, I work on the heels, I work on the materials, and I work with the factory to physically produce samples and production, and that goes to bags and belts as well. 
I watched a video of you creating shoe artwork. You were literally glowing. How are drawing and painting part of your creative process?
[Laughs] Thank you for saying that and that's a great question. It really is because that [artwork] is a great part of the creative journey. It fuels what comes out of me in the end. Painting to me is like a primer. It opens up my senses and it opens up my mind and I translate part of that into creating for DEIJI. Paint is a base for me. It's like meditation.
How did you start painting, by the way?
I was very fortunate. When I was [working] with Roger Vivier, I met Andy Warhol and he was a big influence on me. I knew Andy for the last three years of his life. He was another mentor for me. He liked the way I sketched and the way I fooled around with markers and drawing shoes and he was really the one who pushed me and put in my ear to start painting with watercolors and whatnot. That's basically where the push came from, Andy Warhol himself. 
That's an amazing mentor to have.
Yes, Vivier and Warhol. I was very fortunate at a young age in my mid to late 20s to have those two people [as my mentors].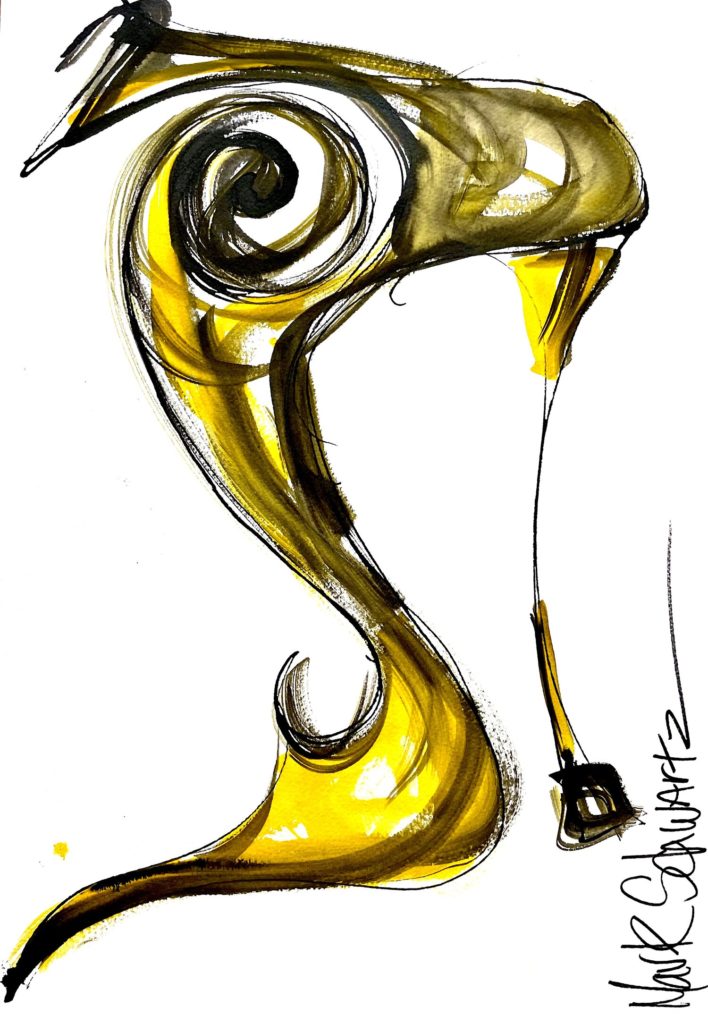 You started your career working alongside Roger Vivier, how has that influenced your career?
Roger Vivier had an influence on me and still today, he's been an influence in every single thing I do. He was one of my biggest friends and I really owe a lot to Roger. He has influenced everything that I've done since working with him and becoming his Creative Director.
Were you always interested in design?
Honestly, I always had an interest in design and not just fashion, but also buildings and architectural design, I loved car design too. There are so many forms of design that I love, but it just happened to fall into place working for Roger. That's where I really fell into shoe design. Shoes are so architectural and they're so structural that they really filled the void for me. 
What are your goals for DEIJI in the short term and also, what are some lessons you've learned while building the brand?
We're growing it at a reasonable pace. We're learning what works and what doesn't work, which is wonderful. Where do I see it? Right now we're growing it online, we're fortunately working with Flying Solo in Soho, and we will be moving to open with them in Paris and other locations, so that's one goal. The second goal is to reach a number of wholesale clients, meaning other stores around the world. I see DEIJI becoming not only a strength in America but also an international brand in the next three to five years.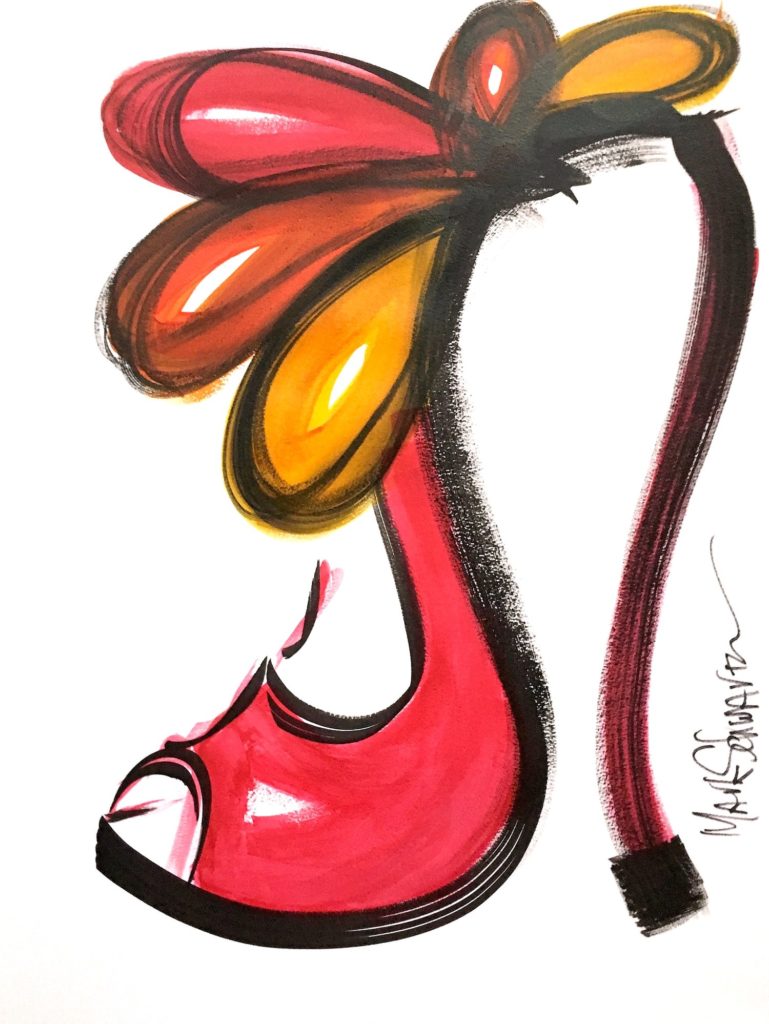 I learn lessons every day. I learn what to do and what not to do. The whole formula of working and building a brand is [to have] the right team on both sides of the world, and being able to have the right people surrounding you. And that's what we're at right now. We have the right people over here and the right people in America building the brand. So we learn lessons like everyone else: what to do on social media, what not to do, what works as far as advertising, and things like that. That's all fun and that's all great. You know we live in an ever-changing world where technology is king and that's another thing, but we're balancing things right now with technology and life itself. That's my lesson. 
You just mentioned changes in the industry, have those influenced your work somehow?
Yes and no. We're headed towards a more technology-based [industry] and that's something important, but I am also old school and I like to watch design in its truest form. So I'm somewhere in the middle. I enjoy literally drawing from scratch on a piece of paper and today a lot of things are done digitally, so I try to meet in the middle somewhere.
What have you learned or unlearned by working so closely with producers and manufacturers?
Now it's more about maturity, I've been doing this for over 38 years and I work very closely now, in a different way than I did before. It's really working with people that I know and factories that I feel are the best for DEIJI. That's where the difference is today, in my line of work.
As far as sustainable materials go, every month I try to find something new, I try to find ways to improve what a DEIJI product can be like in the future. Sustainable materials are part of that. I think we must be more aware of our situation out there, [about] plastics and other materials harming our planet. DEIJI will definitely be part of the [sustainable] movement in the future. I personally have one foot in the door [when it comes to] working with more alternative and biological materials.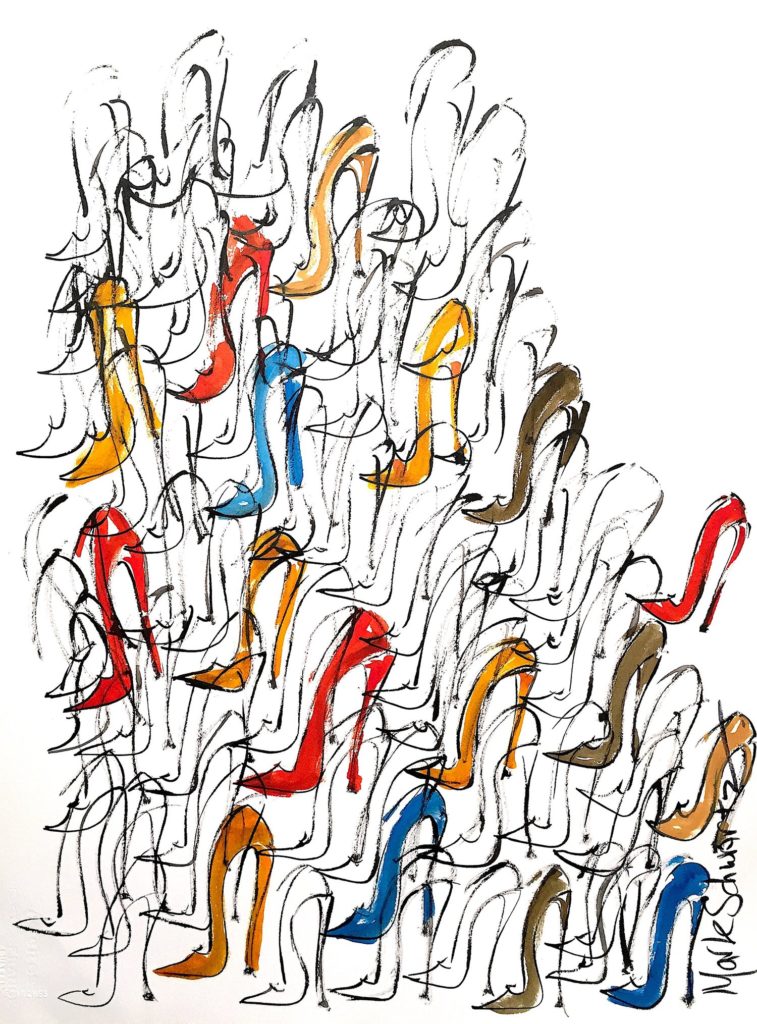 Summing Up
The Designer: Mark Schwartz
The Mentors: Roger Vivier and Andy Warhol
The Advice: "Today, with technology design has changed and we've entered a digital world and landscape. The best advice I can give you is 'be yourself,' number one, and number two, learn how to design and how to draw pencil to paper. I think using physical motor skills is the most important. Once you can draw and sketch with your hands and your mind, I think you can take that and transform it into a digital way. But go the old school way first, pencil to paper."
The Brand: DEIJI (daisy in Korean and Japanese)
About the Brand: "DEIJI is really a wonderful, elegant, up-and-coming brand that's really going places. For me, It's my baby and a big part of my life. Let's see where it goes over the next two to three years because we have a lot of high ambitions and we've got a lot of people on our side. Look out for us during New York Fashion Week, where DEIJI will make its debut in conjunction with Flying Solo."
Want to read more about people in fashion? Check out 5 pieces of career advice from industry professionals here!