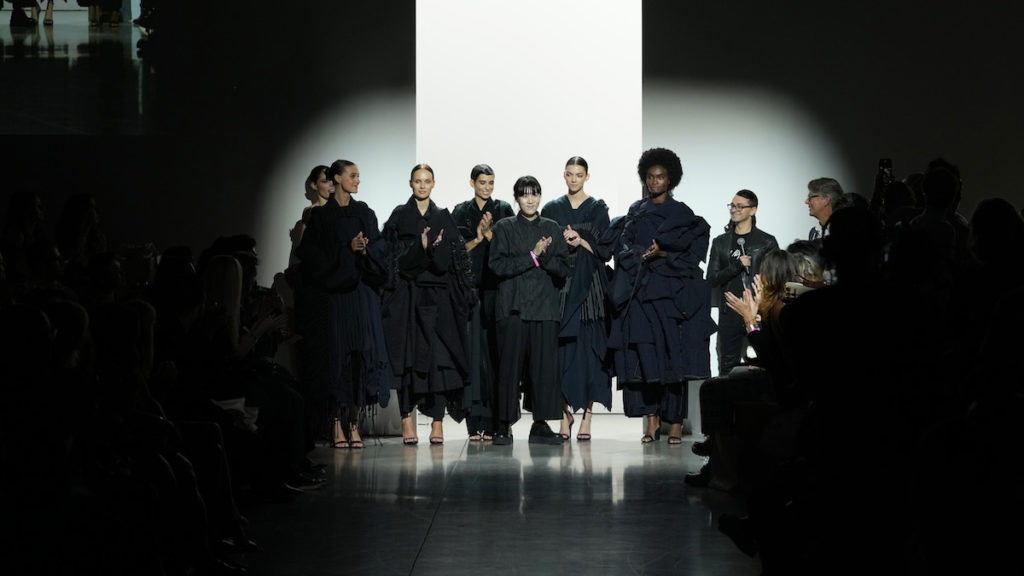 Non-profit brand SUPIMA, which promotes the use of American-grown Prima cotton, held its 15th annual Design Competition on September 10. Co-hosted by fashion designer Christian Siriano and supermodel Coco Rocha, the 2022 SUPIMA Design Competition showcased the work of eight finalists from top design schools across the United States. At the end of the night, however, Parsons School of Design alumnus Taku Yhim was announced as the winner of this year's competition.
SUPIMA Design Competition
For the last fifteen years, the trade organization SUPIMA has held annual design competitions aimed to provide visibility and a chance at a financial prize of $10,000 to young talent. This year, amidst New York Fashion Week, eight designers from schools around the United States displayed eveningwear capsule collections created with SUPIMA cotton fabric. The group was tasked with creating five looks using different types of SUPIMA fabric: shirting, twill, denim, jersey, and velveteen.
The list of skilled young, up-and-coming designers chosen to show their capsule collections included Michelle Sumin Suh, Taku Yhim, Chan Kyoo Hwang, Hu Jun Yi, Candice Tianyu, Fabian Renteria, Bryan Barrientos, and Antonia Bruno. Hailing from different parts of the world, and alumni of top institutions, the designers presented their work in front of a panel of judges including Ann Caruso, Avril Graham, Cipriana Quann, Claire Thomson–Jonville, Edward Barsamian, Fern Mallis, Freya Drohan, Godfrey Deeny, Jeffrey Taylor (2016 SDC winner), Jerome Lamaar, Kelly Augustine, Lisa Lockwood, Luke Meagher, Mickey Boardman, Shibon Kennedy, and Tyler McCall.
Taku Yhim's White Noise
Closing a night of exceptional designs presented at The Gallery at Spring Studios, the panel crowned Parsons School of Design The New School alumnus, Taku Yhim, as the winner. Yhim, who specializes in fabric manipulation and deconstructed garment construction, found inspiration in Japanese samurai armors to create "White Noise." The collection, ironically, is composed of all-black, multilayered looks, and abstract silhouettes that aim to "give people a sense of protection and find stability in today's noisy society."
Promising Talent
Although Yhim ultimately took the win, the SUPIMA Design Competition featured the work of talented designers worth keeping an eye on. From Fabian Renteria's futuristic designs to Bryan Barrientos's ode to his Peruvian heritage, the night was filled with brilliant fashion moments courtesy of all eight finalists. Take a look at some of the highlights of SUPIMA's 15th Design Competition below.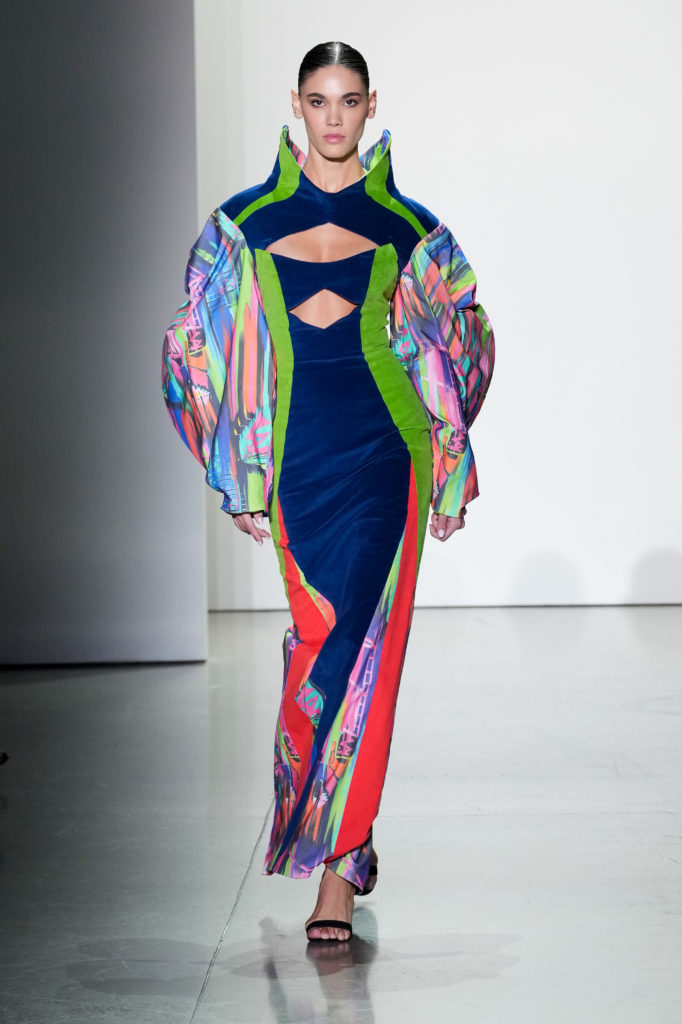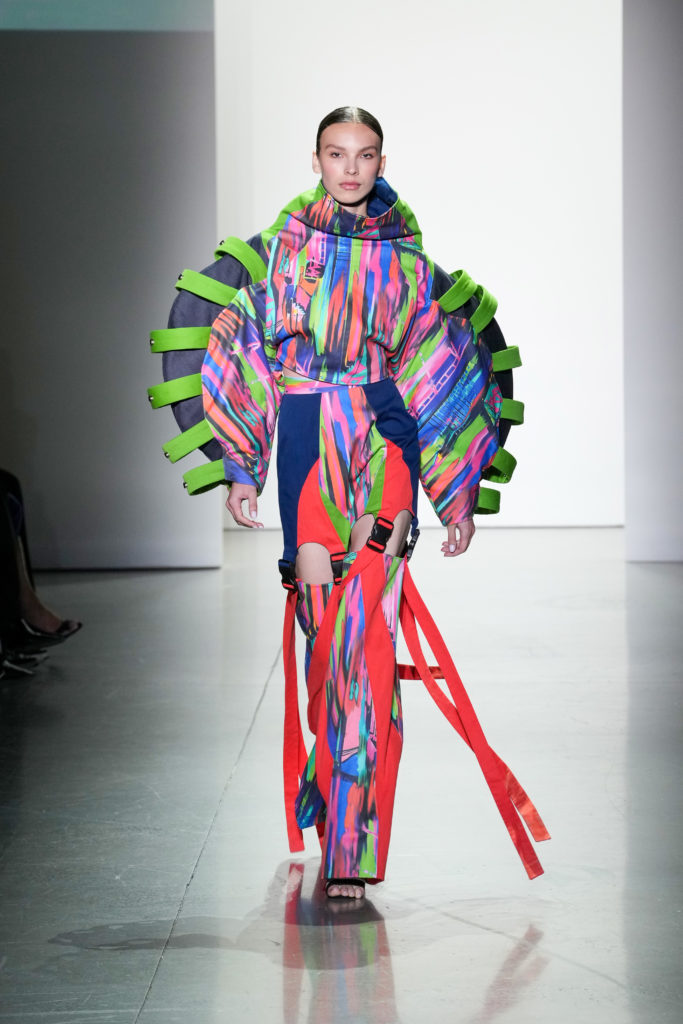 Interested in more Fashion Week coverage? Check out the highlights of Fendi's New York show celebrating 25 years of the Baguette bag here!