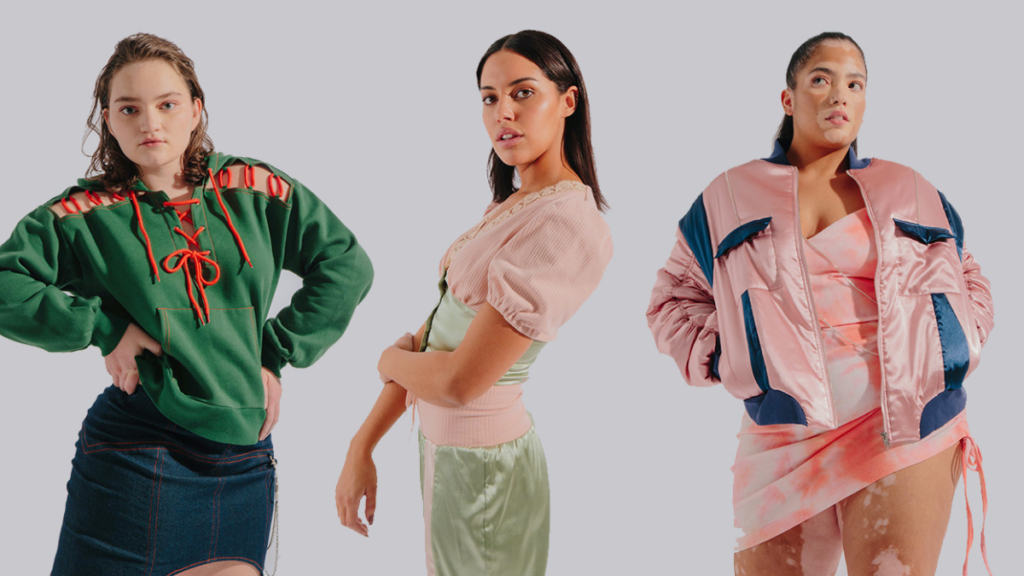 Offering size-inclusive choices is a debt the fashion industry still owes in 2022. New York-based Korean designer, Doyeon Yoni Yu, has taken up the challenge with an unapologetic mindset.
Through her fashion brand, C'EST D, Yoni is standing firm against stigma, celebrating self-love and offering options for all types of bodies. EnVi caught up with the fashion designer in an interview where we discussed body diversity, women empowerment, and breaking away from prejudice.
From South Korea to New York
Born and raised in South Korea, Doyeon Yoni Yu—Yoni, as she prefers to be called—is part of a new generation of creatives making the moves toward more inclusive fashion. The designer and content creator is outspoken about body diversity and does not shy away from addressing fatphobia on social media. But long before she founded her own brand, showed her collections at New York Fashion Week, or even moved to another country, Yoni already flaunted a strong passion for creating. "Fashion has always been there since I was young. More like, creating has been always there. When I was a teenager, I used to do a lot of collages from fashion magazines and photos. Then, when I graduated from high school, those few months before starting college, I took a sewing class. It amazed me right away! The whole process really amazed me because you literally create clothes that you can actually wear from pieces of fabrics," she explains.
However, when Yoni enrolled in college in South Korea, she pursued studies unrelated to fashion. "When I was in junior year, I would constantly ask myself: am I happy? Am I happy about where I am right now? Then I slowly realized that what I really wanted to study was fashion. So I left that college and then moved to New York." The designer was 24-years-old when she installed herself in "The Big Apple" to attend the prestigious Parsons School of Design. In 2018, Yoni graduated with a thesis collection titled "FATOPIA," which addressed the need to re-examine the "hatred and discrimination" attached to the word "fat."
About C'EST D
Yoni kept the same intentions for the launch of C'EST D, a playful and quirky fashion label that promotes representation. "C'EST D is bringing body diversity and inclusivity into designs and unapologetically designing fashion for all bodies. [The mission is] Ultimately, being able to provide the fashion choices that we're missing right now in the industry. The brand exists to empower you to love yourself and take a stand against all sorts of stigma in this society," she states. "Moreover, [to] truly celebrate body equality and liberate us all from a fat-phobic world."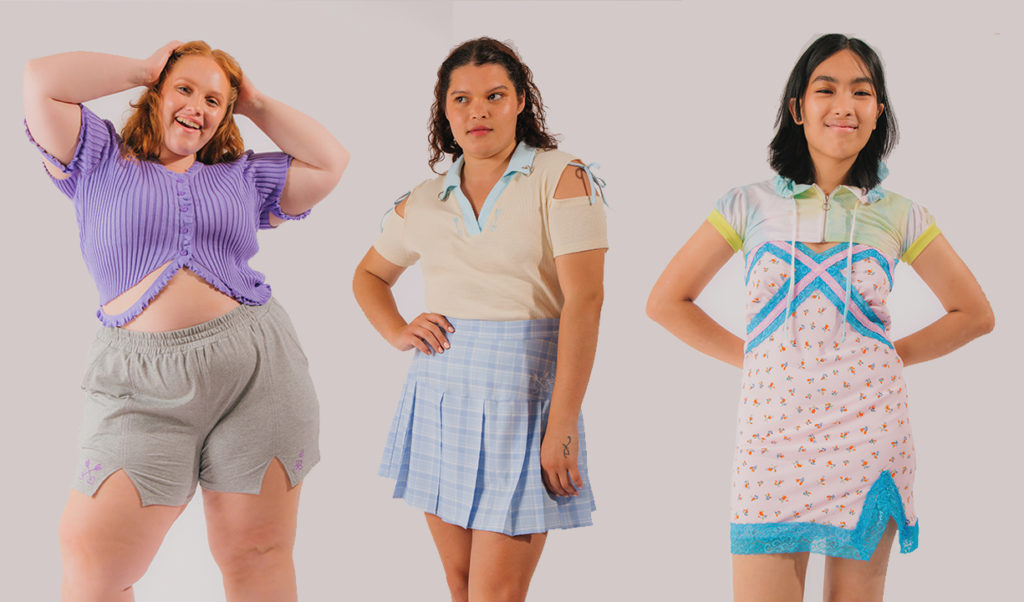 Attune with this statement, offering fashion options has naturally imposed itself as the main inspiration behind C'EST D's collections. "Inspirations can come from just a piece of fabrics, or colors that I've seen while I was traveling, or how random people on the street style their items, or paintings, etc. Everything is inspirational and has some usages for my collections. But more importantly, most inspirations usually come from the questions, what are we missing? What do we want to see?" Yoni further elaborates, "Right now, plus size and size-inclusive fashion styles are very limited, and choices are not as diverse. I'm a mid-size person, between sizes 12-14, and whenever I shop, I feel so many barriers. Many times, I can't find cute clothes that I like in my size, or even beyond size M. So whenever I design, I take this experience into my consideration, what do I want to wear? What's the style that I couldn't wear but I really liked?" says the designer.
Fighting Prejudices and Stereotypes
Despite positioning her brand with unique aesthetics and the commitment to break away from stereotypes, being at the helm of C'EST D has come with its own set of challenges. Fueled by misconceptions, Yoni has encountered resistance and criticism. "Owning a brand is very exciting but at the same time, it's very exhausting. Especially since my brand offers a variety of sizes, the most common, non-sense prejudice is that our mission is promoting an unhealthy lifestyle and obesity. This is exactly the prejudice that I've wanted to break. Why do we have to feel shitty about ourselves all the time? Why can't we wear cute clothes and feel good about ourselves while we're making positive changes toward a healthier lifestyle? Most importantly, whatever journey people are in, whether it's weight loss or just being healthier, we need clothes! If they're cute, even better," Yoni says. "Shaming, discriminating, dehumanizing people is definitely not the solution because instead, it can lead to way unhealthier lifestyles." She adds, shedding light on the struggles of campaigning for greater body diversity.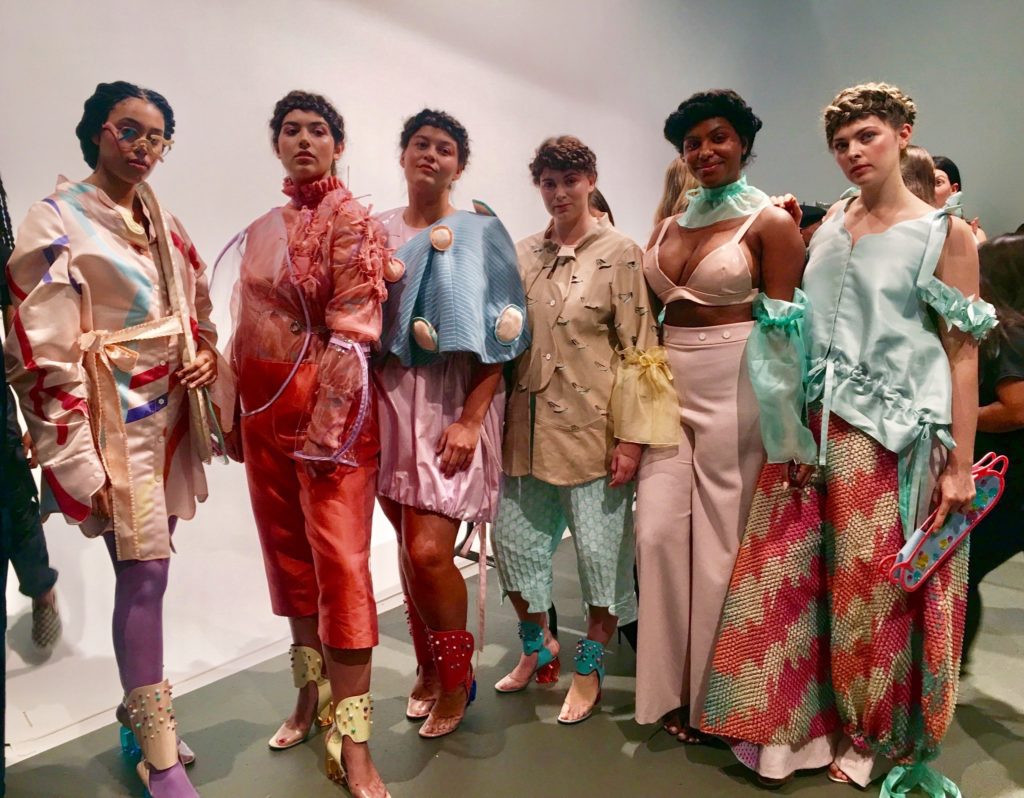 This is something the fashion designer has always been pretty vocal about. A scroll down Yoni's Instagram account suffices to know that she often combines humor and her personal experiences to address harmful cliches about beauty. "I started this brand and content creating to empower people who have similar experiences as me. I was raised in a society that has very strict beauty and body standards, especially toward women. I lived there until I was 24, so I didn't think that it was wrong. I always thought that it was just how it was and I thought I was not enough for this world," Yoni recalls. "For a long time, I struggled with my body image and self-love. Now, I'm in a much happier and healthier place!"
Empowerment and Inspiring Women
Alongside Yoni's personal story dealing with body image and self-esteem issues, the Korean designer is also championing women empowerment through C'EST D. "We empower people through fashion," she says. "That empowerment which makes people feel like they're included, embraced, respected is always the biggest motivation and inspiration. When people feel good about themselves, they have power and energy to make positive choices and changes for themselves."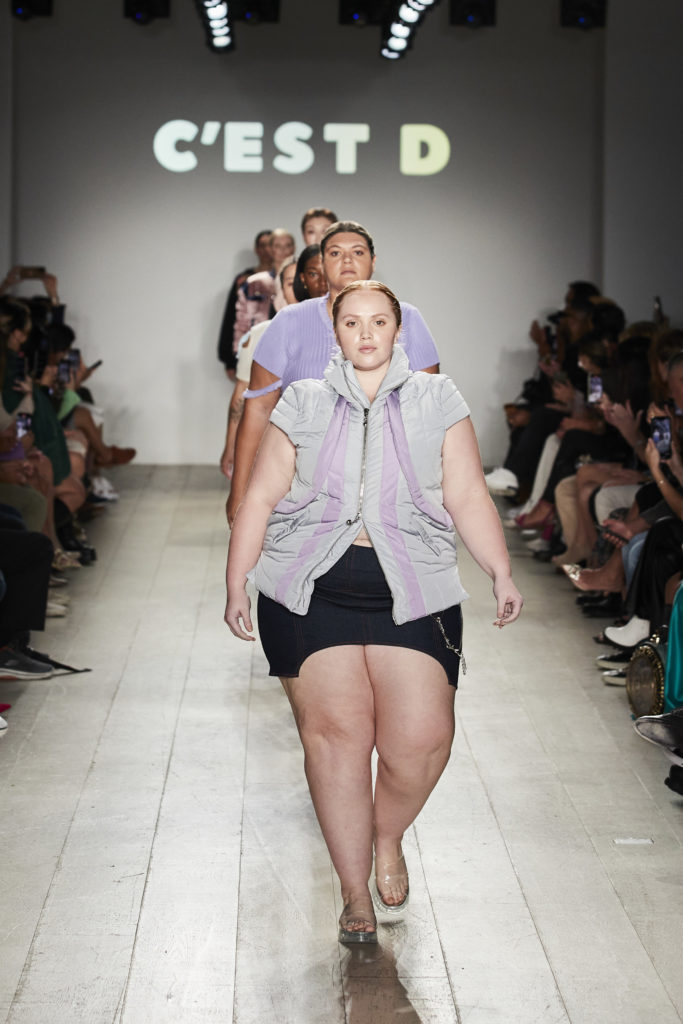 But just like her fashion brand is inspiring women, Yoni has found inspiration and motivation on other female figures. When asked about her dream collaboration, the designer names the Japanese comedian, actress, and fashion designer, Naomi Watanabe, right off the bait. "While growing up, I didn't see much body diversity representation in the Asian community. There was almost zero public figure or creator or influencer whom I can look up to and made me feel like I'm not alone," she preambles. "Watanabe is a fashion icon, confident under her own skin, and she established her presence in this world with her own aesthetic. Always challenging this world's toxic standards in a very fashionable way. She always inspires me and whenever I feel down, her presence always reminds me that your own aesthetic is your beauty standard."
Live for Yourself
As per standard practice, before bringing this interview to a close I ask Yoni for some advice for those who dream about a career in fashion. "The one thing that I've learned from my personal experience is don't lose yourself. Don't change yourself. Be genuine. Some toxic working environments and incidents might discourage you, and you might be thinking of giving up. That's what I went through too." Yoni tells EnVi "However if you believe in what you create, what your message is through fashion, you shouldn't give up. Because there is the niche that needs your creation! There are always audiences for you, and they appreciate your creations. So please don't give up and don't change your aesthetics!"
To wrap up, and on a more general note, the founder of C'EST D tacks on, "By sharing my stories and recovery journey, I really wanna tell you guys that you are not alone. You are so enough. Live for yourself, not for somebody else's standards or prejudice."
Yoni's Style Guide
Describe your style in 3 words
Witty, Colorful, Quirky
​​​​Which is the piece of clothing in which you feel the most powerful?
I feel the most powerful when I'm in matching set styles! I've always been obsessed with matching sets. I love giving a whole vibe look, and matching sets are perfect! Also, if you purchase matching set styles, you can style each item with different items too so it's versatile also. I'm dropping new matching set style for this spring/summer collection, I'm very excited!
What, according to you, are the best investment pieces?
The best investment pieces are definitely good blazers/jackets and dresses. Blazers/Jackets are very versatile items, you can layer them and if it allows, you can wear them as a top. Also, they can totally change the whole look, giving different vibes to your looks. Dresses are also important investment items because dresses give us a whole look without trying to style multiple items. So if you find good dresses, your whole look is complete!
What is your go-to look?
Many people expect me to dress up every day because I'm a fashion designer, but unexpectedly, my go-to look is very casual! Hoodie with jogger pants, beanie, ring earrings, baguette bag. When I work, I usually walk a lot, or be at the photoshoot, searching for fabrics, going to sample rooms, etc, these are all active works so I prefer wearing easy, casual looks with my aesthetic which is colorful, fun patterns, layering accessories.
Do you enjoy reading about the people behind your favorite fashion brands? Check out our interview with Jessica Wu, the PR Force behind Peter Do.