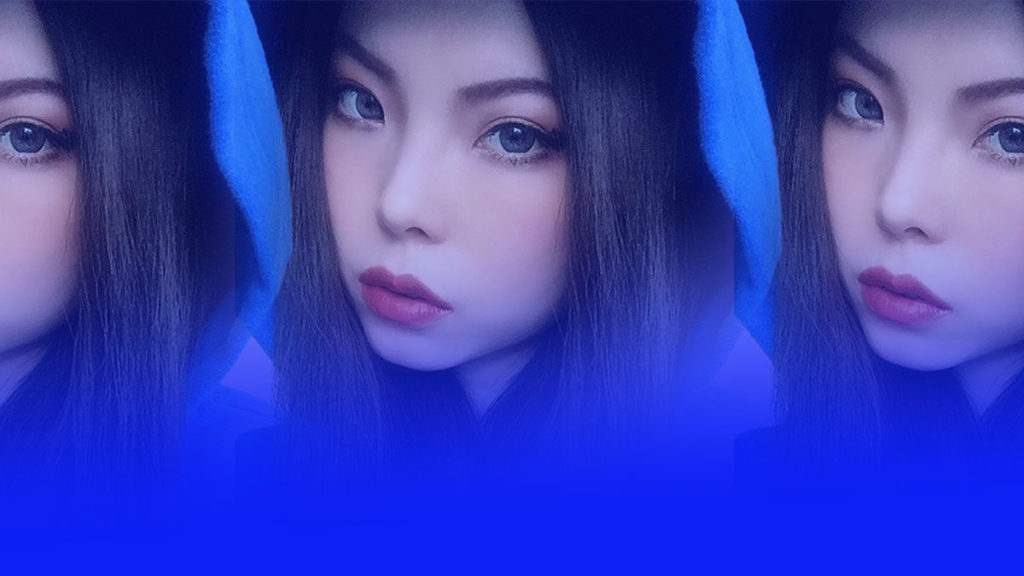 Nowadays, artists have to constantly learn and renew themselves in order to thrive in a demanding industry like music. Maggie Hou, better known as Floatingspaces, is an emerging Chinese-American songwriter whose diverse music career has prepared her to face the many challenges of being a musician. Hou sat down for an interview with EnVi via Zoom to discuss her career, her love for music and human connection, her ambitions, and more.
Where It All Started
From Radiohead to SG Lewis, Floatingspaces has always been naturally drawn to music. From a very young age, she signed up for various singing competitions and soon after became involved with renowned music labels and projects. Nevertheless, she decided to start building a name of her own and enrolled in Berklee College of Music, where she discovered a wider picture of what music can be. Since then, she has had many diverse experiences as a musician, such as ArtNight in London, one of the biggest art festivals in the region. Eventually, she set up her own studio in Toronto, where she has been exploring her own sound and collaborating with different artists around the world.
Finding Her Voice
For Floatingspaces, sound comes to her in a very intuitive and sensory way, as some form of synesthesia. Electronic music is an experimental genre that allows her to play with those sensations. It barely uses any lyrics, so it relies almost entirely on sound to convey meaning, and Floatingspaces' artistry is a perfect example of this. Her earlier works have an almost oneiric sense to them, taking the listener on an otherworldly journey that transcends words.
Throughout her career, Floatingspaces has experienced two very different sides of being a professional artist: signing with big labels and being an independent artist. Both enriched her musical journey in their own way. On one hand, being a part of a big label taught her a lot about navigating the industry: contracts, connecting with the right people, professional marketing, and much more. It helped her understand herself and what kind of artist she wanted to be. On the other hand, being an independent musician allowed her to explore different ways of creating and pushing her own boundaries. Today, Floatingspaces takes pride in staying true to herself, in "becoming the type of musician who can do everything on her own."
Ups and Downs
The career of an artist is as unpredictable as life itself. Floatingspaces has faced many changes and disappointments throughout her musical journey, but her optimistic and passionate spirit allows her to see the life lessons in every step.
The pandemic was one of the greatest breaking points in the career of many artists, and Maggie's career was no exception. For her, this chaotic time brought her a sense of calmness and deep thought. While one is still, it's easier for the mind to perceive things differently, and this gave Maggie a humbling reminder: "we're all tourists on Earth and Mother Nature is the boss." With this apparent lack of control in the great scheme of things, it's easy to get discouraged. But bringing beauty into the world is something that keeps Floatingspaces going. "I know it sounds cheesy, but I want people to feel like life is amazing."
She remarked on the importance of keeping a sense of perspective, because for her, we are all part of this world for a brief period of time, so it's better to do what makes you happier while you can. She shares this heartwarming lesson: "Just because a symphony will end doesn't mean it's not worth listening to."
Human Connection Through Music
Electronic music is a widely diverse genre, and for Floatingspaces this unique quality of music makes all sorts of boundaries collapse. It connects people, both friends, and strangers. "We definitely communicate way more subconsciously than we realize", said Floatingspaces when talking about the ways music makes listeners feel. She considers that we as listeners can identify those who create music from the heart because they are the ones whom we genuinely connect with. And that's one of the biggest driving forces in Floatingspaces' artistry, "to see another pure soul" and to share with others her love for life and music.
When opening up about her motivations, she mentioned that she has never been driven by fame or money. Instead, Floatingspaces' work is greatly focused on sharing with others the things she has learned. For younger people, to be hopeful about the future; and for older people, to not let their past define their present. She wishes to make the kind of music she needed when growing up. She even finds empowerment for other girls in her own story, as she seeks to teach them "how to be a strong female while remaining kind, soft and competent on her own." As Floatingspaces said, music unites people, and instead of fighting those opposite to us, we should seek to work as a team that helps each other grow.
Future Plans
Floatingspaces is only beginning her potential as an artist. She still has great plans for the future. Floatingspaces expects to release two albums later this year and work with more creatives like her. She hopes to collaborate with her musical inspirations, such as SG Lewis and The Weekend. The singer even talked about expanding her artistry to other forms of media beyond music. Floatingspaces has built a path of her own that opens infinite opportunities for her future, so anything is possible for her.
If you want to see what comes next in Floatingspaces' career, make sure to follow her on Instagram and support her work on Spotify, both as Maggie Hou and Floatingspaces.
Want to learn more about inspiring women? Read about professional women and their best career advice here.