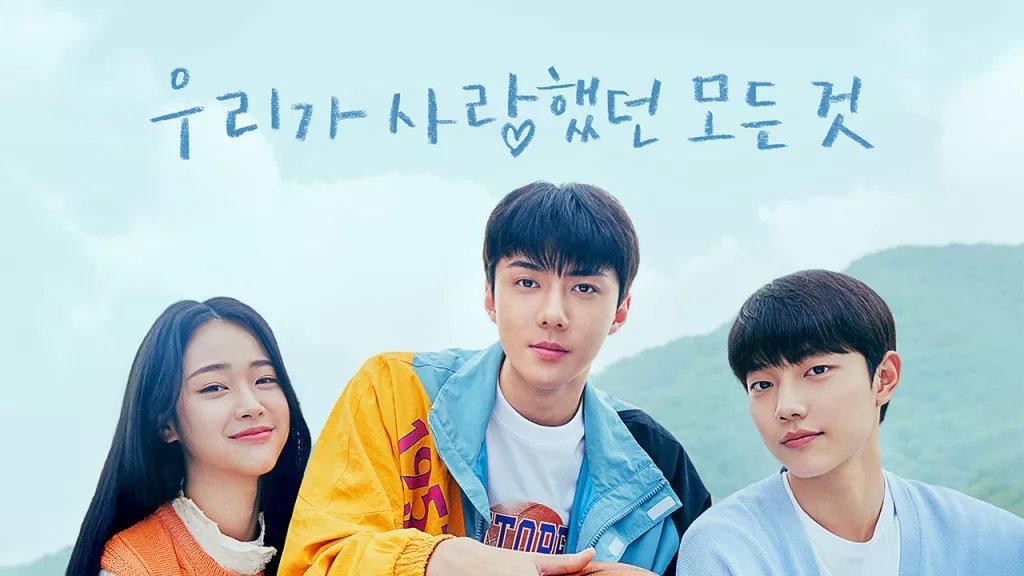 SPOILER WARNING: This article contains spoilers for TVING's All That We Loved.
TVING's All That We Loved follows childhood best friends-turned-brothers Go Yoo and Go Joon-hee, who fall for the same girl, transfer student Han So-yeon, during high school. Set in 2006, the series puts a twist on the typical high school love triangle by exploring the (scientifically unproven) phenomenon of cellular memory.
Go Yoo and Go Joon-hee are polar opposites who also happen to be best friends. When Joon-hee's ailing health takes a turn for the worse, Yoo immediately offers to donate one of his kidneys, effectively saving Joon-hee's life. Not long after the transplant, Joon-hee starts exhibiting symptoms of cellular memory syndrome, inheriting several of Yoo's habits, memories, and most troublingly, his feelings for So-yeon. Their friendship is tested as they find themselves competing for So-yeon's affections, confront a newfound identity crisis and encounter hardships which will change their lives forever.
The Details
All That We Loved is the brainchild of female scriptwriter Kang Yoon and is directed by Kim Jin-sung. EXO's Sehun and SM Entertainment actor Jo Joon-young (Dear M.) star as Go Yoo and Go Joon-hee respectively, while model and rising actress Jang Yeo-bin (A Beauty of Revenge) takes on the role of transfer student Han So-yeon.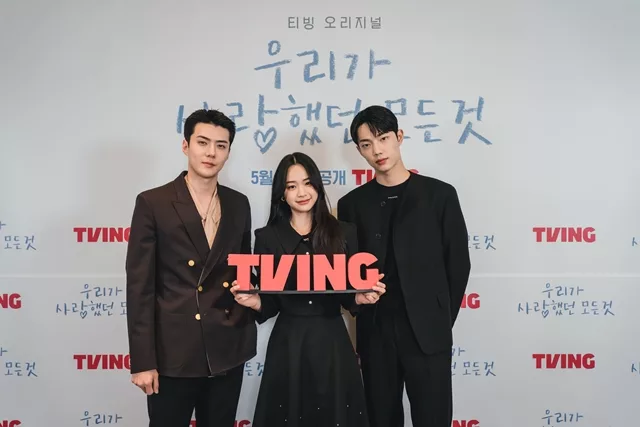 Episodes 1 and 2 of the series premiered on May 5, 2023 on TVING. All That We Loved is set to run for a total of eight episodes, with a runtime of around 35 minutes each.
Cast and Characters
EXO's Sehun stars as 18-year old Go Yoo, a second year student at Hara High School. Tall, athletic and charming, he is seemingly fearless — except, perhaps, when it comes to birds. Despite his dislike for studying, he manages to pull decent grades, further boosting his reputation as a talented basketballer. While Yoo is the outgoing, mischievous half of the Go duo, he also has a sensitive side and a strong sense of loyalty to those he cares about.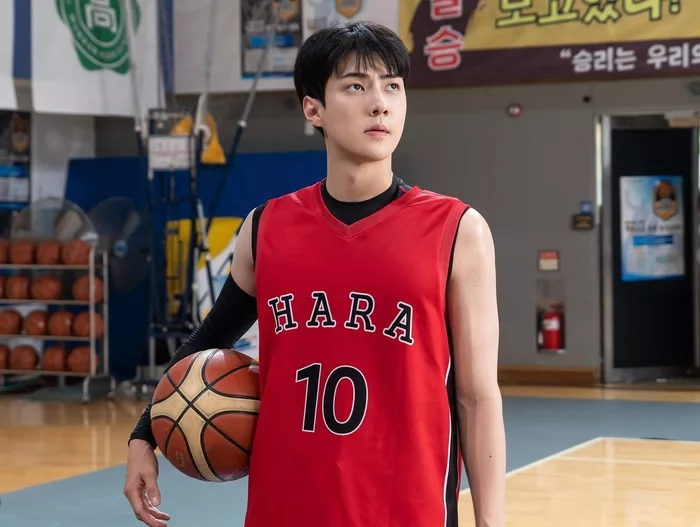 Yoo is best friends with Go Joon-hee, played by Jo Joon-young, a model student who excels in academics but is often bullied by his classmates because of it. Despite his quiet demeanor, Joon-hee has a spunky, tit-for-tat relationship with Yoo and carries a painful sense of loss surrounding his family. Joon-hee has health challenges which leave him physically vulnerable and eventually lead to him needing a new kidney, which Yoo donates.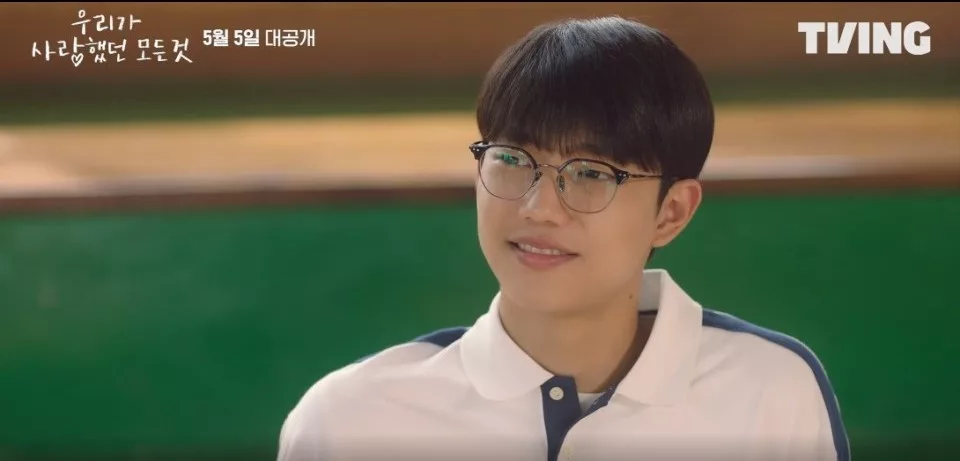 Actress Jang Yeobin rounds out the trio, taking on the role of transfer student Han So-yeon, who quickly becomes the object of affection of both Yoo and Joon-hee. Though her good looks and good grades quickly make her the talk of the school, So-yeon is reserved and closed-off. She harbors secrets that make it difficult for others to get close, though the quickly infatuated Go boys eventually manage to become friends with her.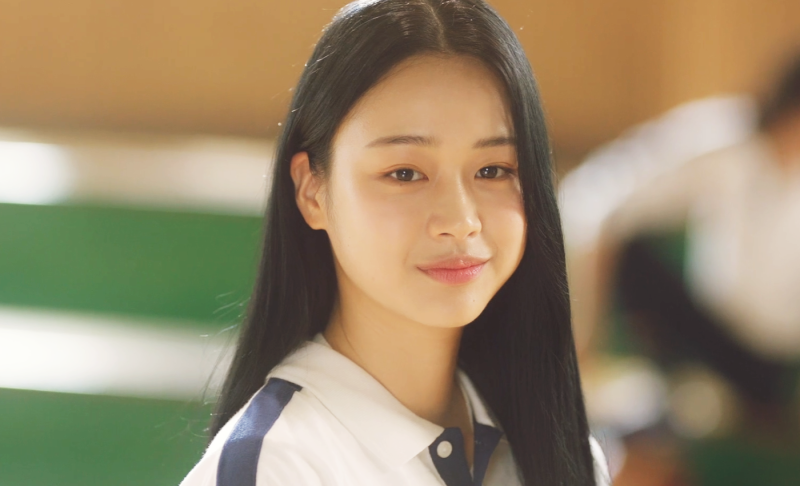 Song Jae-rim makes a special appearance as Dr. Go, a highly lauded psychiatrist who lives in the year 2023. His first name is intentionally hidden, though there are hints that he may be either an older Go Yoo or Go Joon-hee. He serves as the narrator of the series. Dr. Go is the link between the past and the present, and seems to know exactly what happened among the trio way back in 2006.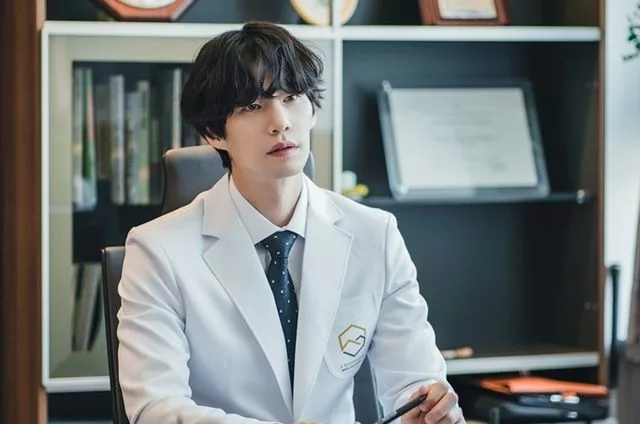 Premiere Recap
All That We Loved is narrated by successful, albeit troubled psychiatrist Dr. Go, an older version of one of the Go boys. The drama's story is his, where he reminisces on his final year of high school in 2006. The first episode drops us directly into the thick of the plot, where not long after Yoo and Joon-hee begin to undergo kidney transplant surgery, things suddenly go south. Over the course of episodes 1 and 2, we witness the events that led to this point, and get to know our protagonists.
We meet Go Yoo and Go Joon-hee, friends since eight years old and as different as black and white. One a star athlete, the other an academic genius, the teenagers are essentially attached at the hip, despite Yoo's insistence that their last name is the only thing they have in common. The Go boys (plus their trusty sidekick Soon-tak) get up to all sorts of teenage mischief, from fighting over magazine photos to skipping class to trying to trick their way into buying alcohol. They spend most of their time together, whether eating, bickering or both, and Yoo regularly plays hero on Joon-hee's behalf whenever senior classmates bully him.
As the episodes progress, we're introduced to our leading lady, Han So-yeon, a transfer student with a murky past and a perpetually broody demeanor who works part-time at a nearby cafe. Eager to escape curious gazes and obnoxious flirting on her first day, she escapes to the school infirmary, where she witnesses the Go boys' bromance in action. Between basketball lessons, borrowed P.E. clothes and a case of mistaken identity, Yoo and Joon-hee become the first to break through her tough exterior, and puppy love quickly rears its head.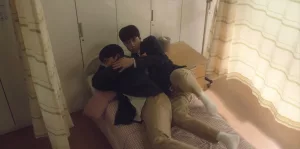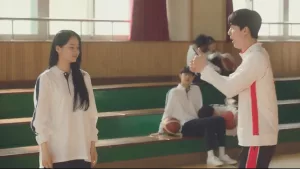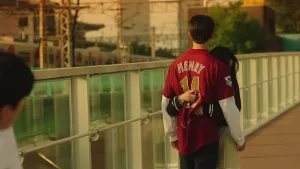 Any newfound rivalry between the boys is sent to the back burner when Joon-hee's unexplained symptoms of blurry vision, sudden headaches and sharp, piercing noises grow worrisome. Throughout the first two episodes, Joon-hee's health issues make themselves known on multiple occasions, and despite taking medication, each attack grows more intense. A case of extremely bad timing leaves him being beaten to a pulp in an alleyway when the bully and his cronies spot him in the middle of another attack. This time, Yoo isn't there to save him. By the time episode 2 wraps up, we've come full circle, and it's pretty clear how the boys ended up in the operating theater in the first place.
First Impression
So far, there are a lot of things to like about this miniseries. Two episodes in, All That We Loved has managed to set the scene for a classic love triangle to unfold while fleshing out our male leads and the bond they share. Oh Sehun and Jo Joon-young make an odd but entertaining pair as the Go boys, successfully depicting a friendship that runs deep in the midst of complicated backstories and clashing personalities. Supporting characters like their friend Soon-tak, Yoo's parents and Joon-hee's grandmother add both humor and nuance, giving viewers insight into how the Go-Go bromance came to be.
It will be interesting to see how the Go boys navigate their mutual attraction to Han So-yeon, who, despite her perpetually broody demeanor, is quite likable. There are hints she might be fighting a bad habit of stealing, though we're yet to know why. Though she remains tight-lipped about her past, So-yeon is beginning to warm up, and her clear affection for her older brother hints at what may have been a happier childhood. At present, All That We Loved continues to deliberately dodge around her story, but the Go boys have little qualms about worming their way into her heart regardless.
Little details like flip phones, old gaming consoles and fighting over old magazine photos of Lee Hyo-ri and Son Ye-jin keep All That We Loved true to its early 2000s setting. The series goes as far as to model the character posters after the "mini-rooms" popular amongst users of the pre-Facebook Korean social networking service Cyworld.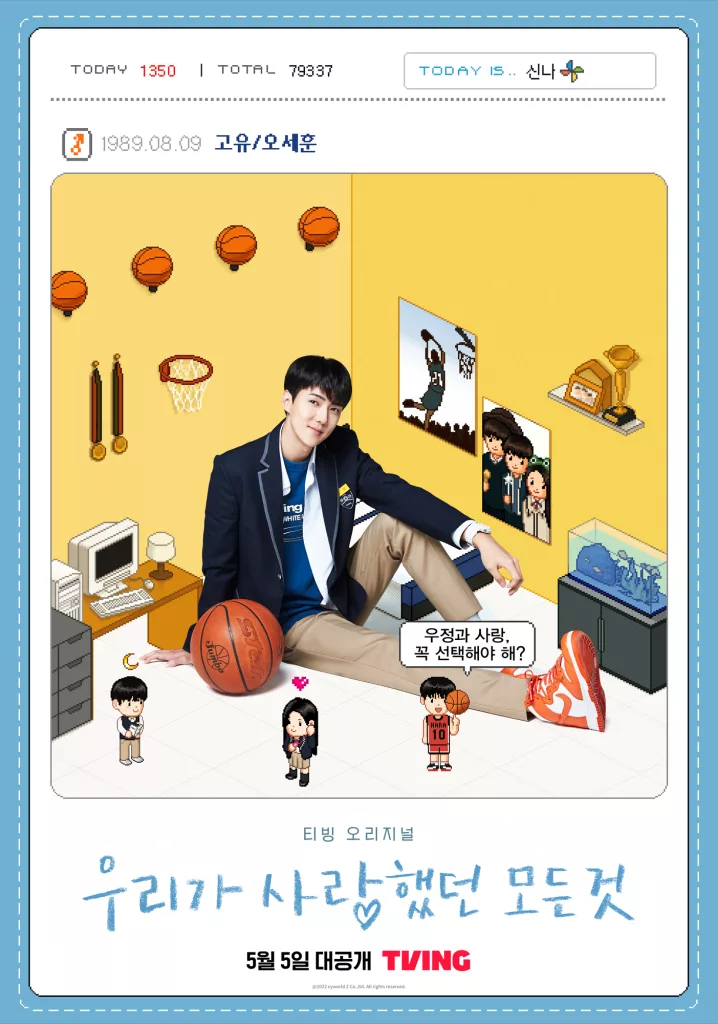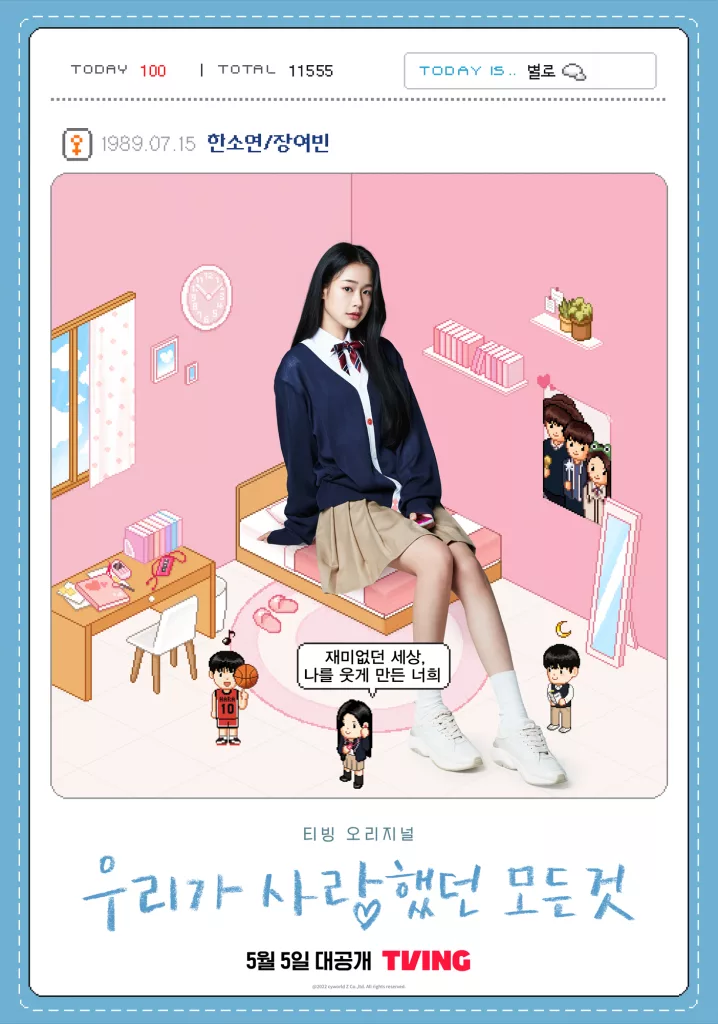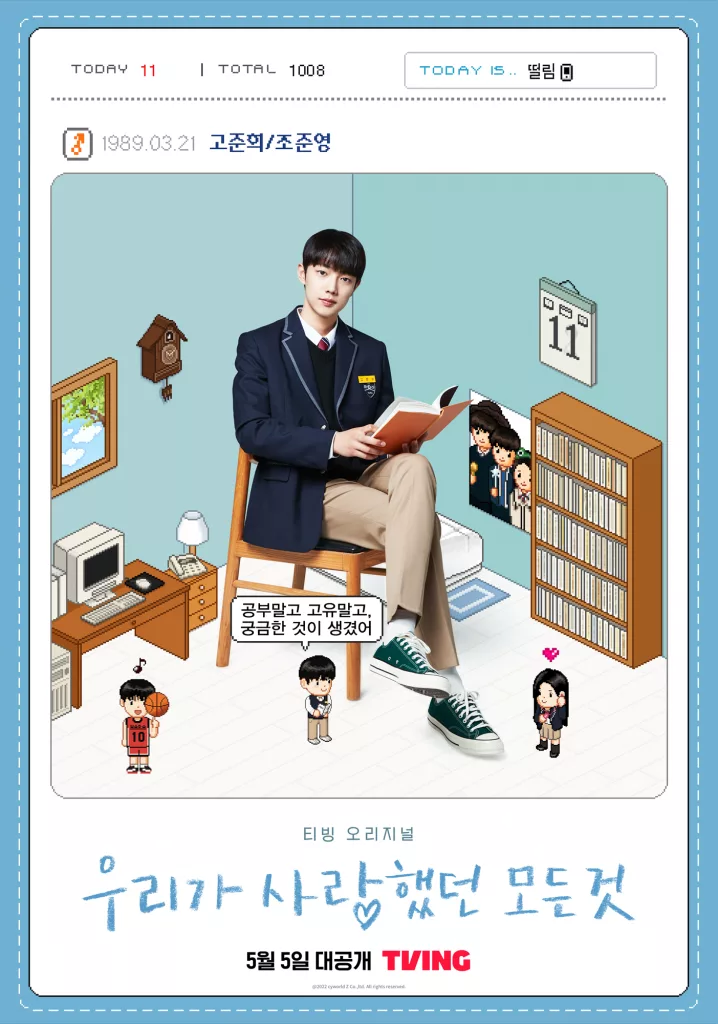 The cinematography follows suit, with gritty lighting and the classic K-drama multiple-angle shots of romantic scenes adding a strong sense of longing for an era past.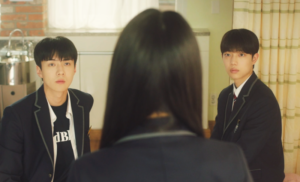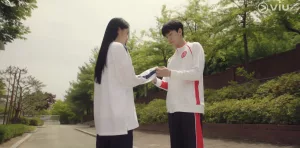 Questions, Clues and More Questions
All That We Loved shifts between past and present, which makes it a bit difficult to follow and leaves the audience with more questions than answers. As the drama bounces between timelines, viewers are left to reconcile the So-yeon of 2006 with the confident, outgoing actress (cameo by Jung Yoo-jin) we meet in 2023. Awkward conversations between Dr. Go and an older So-yeon throw out enough clues to keep viewers curious, both about what happened in the past and the psychiatrist's identity. Joon-hee's older brother Joon-young, who introduces the Go boys as children, seems to be a crucial part of the story as well, though he is not seen beyond Yoo's memories of the year 1996. There's a clear sense of grief surrounding the Joon-hee of 2006, and upcoming episodes will hopefully fill in the blanks.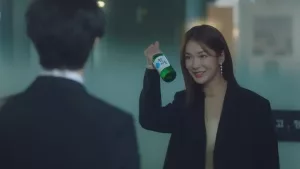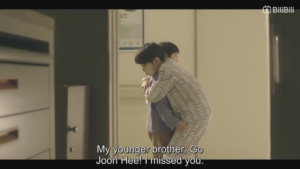 Based on the initial trailers, it's likely both Go boys survived the surgery, but at this point, nothing is certain. If these initial episodes are anything to go by, though, All That We Loved is shaping up to be an emotional rollercoaster, and we're in for quite a ride.
Where to Watch
If you're down for something sweet, funny, nostalgic and served with a hearty helping of teenage angst, All That We Loved might be just the series for you. Two new episodes are released weekly on Fridays at 4 p.m. KST on TVING, with subbed episodes available for free on Viki. Check out the teaser for this week's episodes below!
Want more K-drama content? Check out EnVi's roundup of 12 K-drama sequels to anticipate in 2023 here!