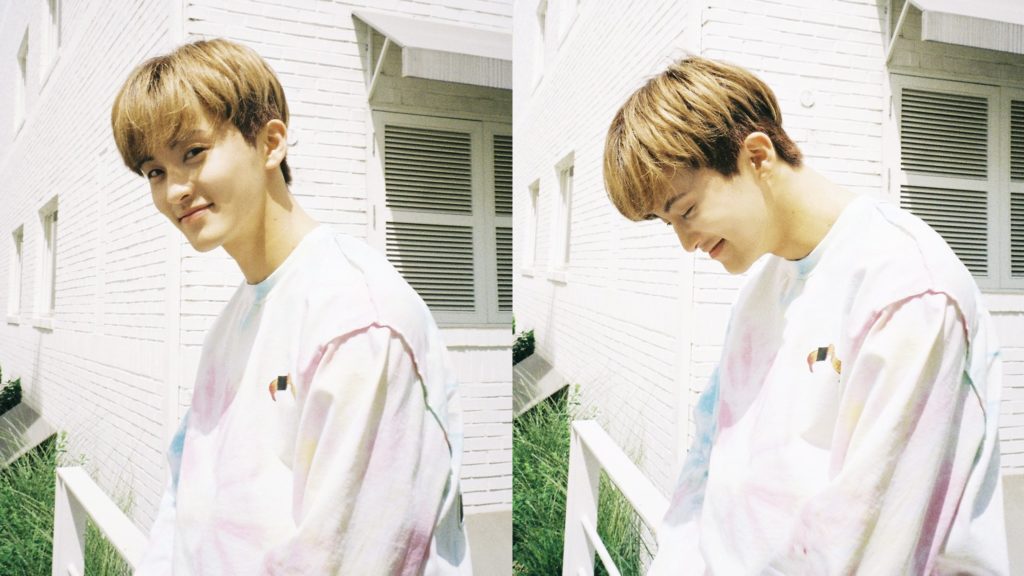 by Lea Bolante | @annyeonghaseye
If you've lurked deep enough on stan Twitter, there are various iterations of this certain tweet pertaining to your bias as someone that you are most similar to, and your bias wrecker as your ideal type. In my three years as a K-Pop fan, this idea has been ingrained in me longer than I thought. As someone who has a tendency to have multiple biases in one group, I've somehow concluded that I see parts of myself through them. In NCT alone, I already have a laundry list of traits, quirks, and interests that I share with my biases. Some of these interests include a love for striped shirts, café culture, piercings, and cooking.
Despite having a solid bias lineup in NCT, which consists of Yuta, Jaehyun, Doyoung, and Johnny, I probably see myself the most in Mark Lee. At a first glance, Mark and I share a lot of things in common: we're both Leos, we both dreamt of becoming writers/authors, we both love taking mirror selfies, and we share a dislike for ketchup. But as I've gotten deeper into the NCT fandom, I discovered more similarities with him including traits and habits of his that are worth embracing in my life.
One of Mark's most prominent quirks that amazes me, is his habit of reacting to things in an exaggerated, comical way. I know that a lot of fans tease him about it, but his reactions are so pure and so endearing. Watching him get amazed or excited about the littlest things encourages me to find pockets of hope during these grim times. I'm a naturally excitable person, but recent circumstances have put me in a place where it's difficult to be optimistic about life, and looking at Mark get excited about the smallest things has inspired me to find joy in everyday life. Some of the simple things that have given me some joy and comfort during these times include watching random episodes of Johnny's Communication Center or VLive streams from the members.
Just like Mark, I'm also very talkative and passionate about my interests. Mark is very passionate about music and performing. Every interview of him talking about his craft is nothing short of encouraging. In an interview with ELLE last March during the height of Neo Zone promotions, Mark described how fun it was writing "Pandora's Box," "Love Song," and "Mad Dog" for their album. Not to mention, he also shared how his musical sensibilities have grown over time. It's amazing to see him try new things as a musician and grow as a performer. His stints across the different NCT subunits and SuperM have showcased his growth and artistry, and I can't help but root for him in the years to come. Seeing him passionately talk about his craft so earnestly has encouraged me to do the same with my own hobbies, interests, and writing. Sometimes I get hesitant or discouraged to talk about the things I'm into with other people, or I get shy to share the stuff I'm writing about because they might have a hard time relating to it. However, life is too short to feel shy or ashamed about sharing the things that you like.
Beyond sharing similar zodiac signs, childhood dreams, and a love for mirror selfies, Mark Lee's enthusiasm for life has inspired me to approach life more heartily. I guess that's what makes a bias—someone who shares similarities with you, while helping you be better. And I'm glad that I found one in Mark Lee.
About the Author: Lea Bolante is a writer, occasional digital practitioner, striped shirt enthusiast, and a full-time fangirl. Ever since she started stanning NCT back in 2018, her life has turned upside down. Her biases in NCT/WayV are Yuta, Jaehyun, Doyoung, Johnny, Mark, Jaemin, and Lucas. Follow her on Twitter at @annyeonghaseye.