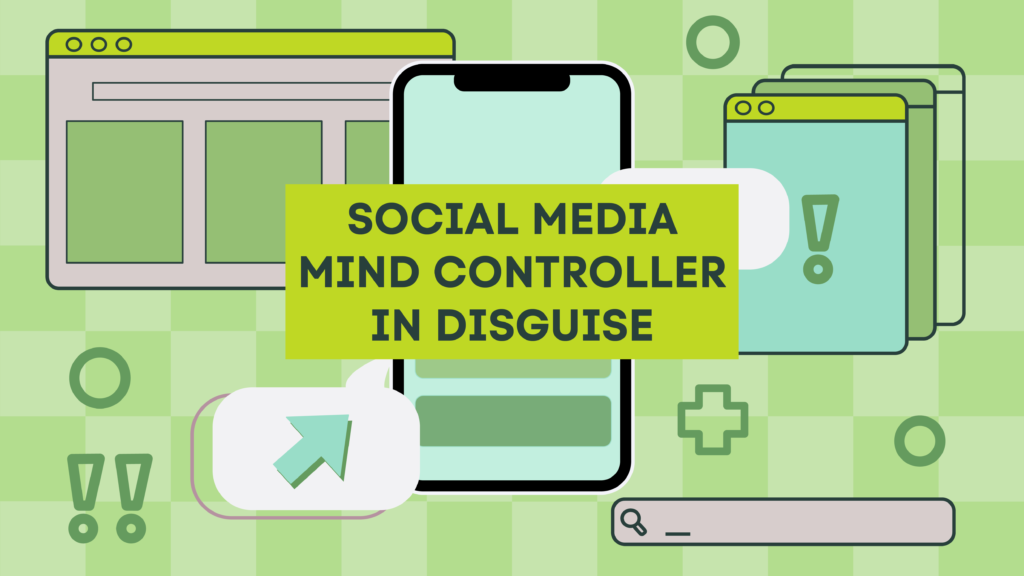 Twitter, YouTube, VLIVE, and many other social media platforms have become household names to K-pop fans. They play a crucial role in shaping the K-pop fan culture today. As online consumption increases, so does a recognition of habits and behaviors to help develop a healthy relationship with social media.
The Evolution of Online K-pop Communities
Not long ago, there were limited ways to engage with your favorite idols. Fans either had to travel to concert venues or attend a fan meeting physically—if you were lucky enough to get a ticket. To stay updated on album releases or the latest news, you had to tune into the entertainment news every night. A car trip to the closest record shop was perhaps inevitable to get a new album.
Nowadays, fans easily receive updates from idols via social media, from the latest music release to merchandise drops. Thanks to social media platforms like Lysn and Weverse, fans feel a more personal connection with idols as communication is more direct and reciprocal. Social media also plays a big part in building a diverse K-pop community, connecting fans from all around the world, and encouraging friendships. Fans have built supportive online communities where they can share their talents and assemble group orders for albums and merchandise.
The many uses of social media within the K-pop scene have offered connectivity and convenience that were not present before, which encourage fans to spend more time on it. According to the Digital 2021 Global Overview Report collated by Datareportal, most users on average spend two hours and 25 minutes daily on social media. In recent years, however, we have seen an increase in the number of individuals who experience anxiety due to the fear of missing out (FOMO), toxic comparisons, and unhealthy virtual environments on social media.
Research has shown that spending more than 3 hours daily on social media is associated with an increased risk for mental health problems among adolescents. To enjoy the benefits brought by social media without trading in mental wellness, it is time to evaluate your social media habits and check out the ways below to make better use of social media.
Be at Peace with Social Media
1) Allocate time for using social media.
By setting aside a period of time for social media usage, you can focus better on the tasks you should prioritize and properly unwind after finishing work. Setting timers helps to keep track and control the time spent on social media.
Suggested apps: Flipd; Freedom
2) Identify your purpose for going online.
With interesting updates plastered all over your news feed, it can be difficult not to get distracted. Ever find yourself watching video after video on YouTube, only to remember later that you were supposed to search for an educational video? We have all been there, but here's what you can do. Remind yourself of your intention before clicking onto social media apps, focus on finishing up what you need to, then treat yourself to some good content for completing your goals!
Web extension suggestion: News Feed Eradicator
3) Personalize your feed.
There are in-built features on social media that can help you personalize your online experience. You can start by only following accounts that you want to get updates from. Unfollow those that do not contribute to a positive online experience, and learn to block when necessary. Most social media platforms have a report button for you to flag up issues. Some apps like Twitter and Instagram also allow you to mute triggering words. Consider following accounts that give you a wider view of things rather than just following those with a similar outlook as you.
4) Fact check.
Social media allows users to stay updated but it is also a place prone to misinformation and biased opinions. Learn to identify reliable sources of information and fact-check before blindly believing in anything.
Check out EnVi's guide on fact-checking!
5) Disabling the bell.
Turning off unnecessary notifications helps reduce distraction and the urge to check social media now and then.
6) Reaching out.
When social media wears you out, it may be a good idea to log off or even delete certain apps, because your mental wellness always comes first. If things do not get better after quitting social media use, try opening up to people you trust, such as family and friends, or even your circle of support within an online community. There are also free online chat and counseling services that provide emotional support to anyone who might need a listening ear. Putting your feelings out there may make you feel vulnerable, but finding an outlet for your emotions is important for mental wellness. With the ongoing pandemic, it may be difficult to keep in touch with people. Social media can be really helpful in staying connected, but make sure to avoid habits that drain your energy. It might be useful to fix a certain time of the day when you check and reply to messages which are not urgent. Take regular breaks from looking at the screen and do some stretches. Also, try to keep only positive connections and distance yourself from unhealthy online friendships.
Click here for a list of mental health services collated by the spur.
With appropriate use, social media can be a powerful platform that helps both artists and fans connect and thrive. But overuse, on the other hand, can tip the balance and cause risks to one's well-being. Maintaining a balance is the key to a sustainable relationship with social media.
Reference:
Riehm, K.E. (2019). Associations between time spent using social media and internalizing and externalizing problems among US youth.

Jama Psychiatry

, 76(12):1266-1273. Available at:

http://jamanetwork.com.manchester.idm.oclc.org/article.aspx?doi=10.1001/jamapsychiatry.2019.2325

[accessed: 15th August 2021].
Want more lifestyle content? Read Team EnVi's tips to starting university here!