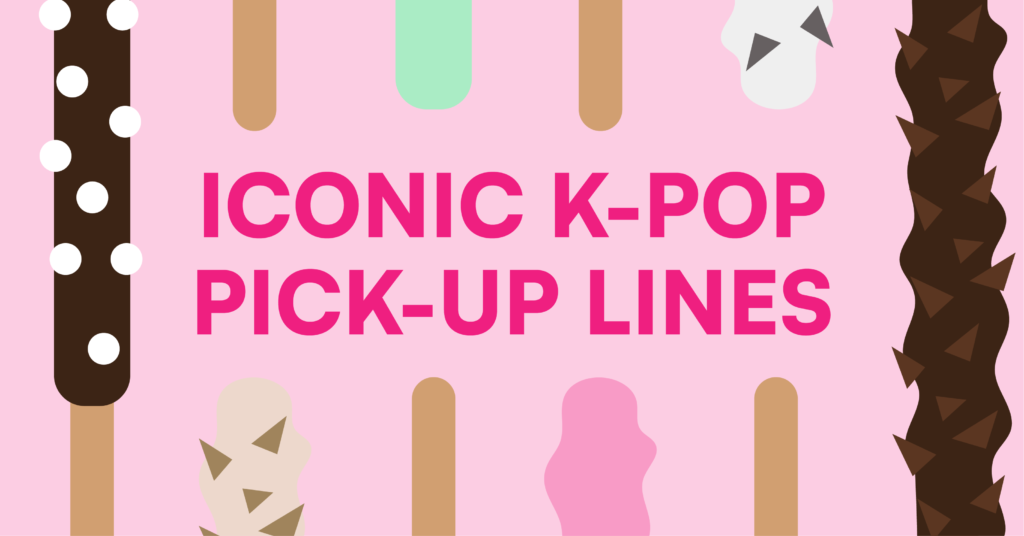 Video call fansigns have become a trove of pick-up lines and flirty banter between fans and idols. After seeing that readers enjoyed "Iconic K-pop Pick-Up Lines," we rounded up more for a part two in honor of Pepero Day, a holiday where many Koreans exchange chocolate-dipped cookie sticks to show their affection to their loved ones.
"My internet is 4G but my heart is 4U"
"My internet is 4G, but my heart is 4U," aespa's Giselle lovingly says in a video call. But the fan also prepared a witty reply: their heart is also 4G because it's for Giselle. We didn't see that coming, and it seems that neither did Giselle.
"If you eat a banana, will you fall for me?"
This is a common, yet classic, pick-up line that has people going bananas with how cheesy it is. In a dorky lion cosplay, LE SSERAFIM's Chaewon strikes an even dorkier pose to execute the line. "바나나 먹으면 나한테 반하나?" is a play on the words "바나나 (banana)" and "반하나? (will you fall [for me]?)" The closest English variation would be, "If you eat a banana, will you find me a-peel-ing?" 
Equipped with a fitting banana phone case, Stray Kids' Felix attempted the play on words as well, both to the camera and to his fellow member, I.N.
Ramyeon with you
In a video call, a fan asked TWICE's Nayeon, "I like ramyeon. Do you know my favorite kind of ramyeon?" The fan's answer? "너와 함께라면 (neo-wa ham-kke-ramyeon)," which is a pun for the term "being with you," combined with "ramyeon," in Korean. The pun had Nayeon bursting with laughter, and it seemed so memorable that Nayeon even wrote it down in the fan's signed album.
"You're so dazzling that I can't see properly."
"Can you see me clearly? Why can't I see you?" In a video call fansign during "ONE" promotions, a fan had ASTRO's Cha Eun-woo worrying and asking if the fan couldn't see him. True to the pick up line, even on a video call, the renowned "face genius" had the fan taken aback in his presence. "I seriously thought you couldn't see!" Luckily, the fan successfully delivered the line before the staff dropped the call to fix the connection. 
"Do you wanna go to CGV with me?"
Known for her girl crush persona and even shamelessly flirting with fans, LOONA's Yves is also a frequent recipient of pick-up lines. Way back during "Why Not?" promotions, a fan asked Yves during a video call fansign, "There's this fun movie recently, do you want to go to the CGV theater and watch it with me?" This prompted the pun for the next line, "If not, do you want to "go 시집 (si-jib) with me?" The phrase "시집가다 (si-jib-ga-da)" or "go 시집 (si-jib)" is similar to "go to CGV" in Korean and translates to getting married.
A pro at flirty banter with fans, Yves accepted the marriage proposal. She added: "It's dangerous outside, so I'll marry you and earn money for us while you stay at home." Prepare a cheesy pick-up line for a video call with Yves and the outcomes are endless, such as being promised a ring by Yongsan's pride and self-proclaimed "young and rich."
"Are you tired? You've been running in my mind all day."
In a video call fansign, a fan asked STAYC's Seeun this classic pick-up line prompt. Seeun initially denied it, but after the fan dropped the line, she cutely acknowledged that it is a little tiring to run around in people's minds all day.
"After LIKE is love, so what's after LOVE?"
When a fan asked this question, IVE's Rei, Yujin, and Liz had different answers. The fan then revealed their answer to "What's after LOVE?" was IVE themselves. Looking at their cute and shocked reactions, this was probably the first time the "After LIKE" singers pondered on the question. But it's adorable that their answers pointed to their fans, named DIVEs.
Want to try these lines with a loved one or a crush? Or did you win a video call fansign and want to see how your idol will react to these lines? Celebrate the day and enjoy these lines with Pepero, the celebrated snack of the day!
Valentine's Day Lotte Choco Pepero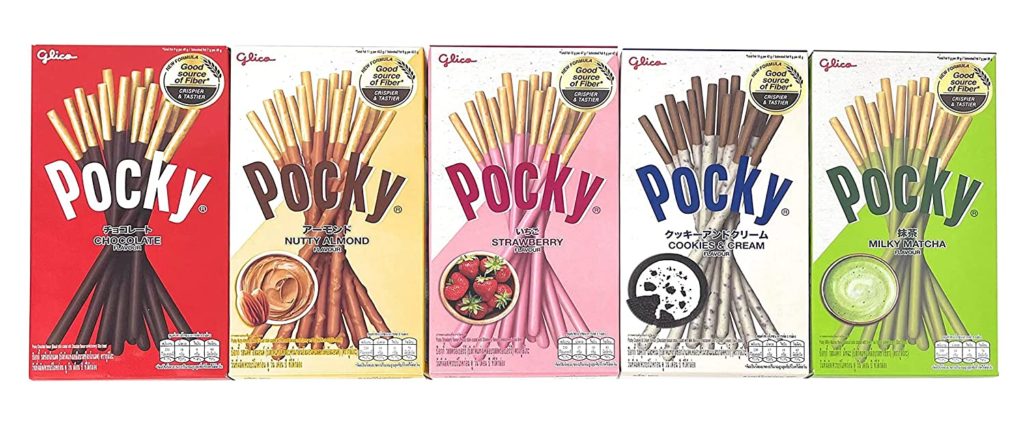 Enjoyed these lines? Check out Part 1 of our favorite K-pop pick-up lines.
All products featured on EnVi are independently selected by our editors. However, we may earn a commission from qualifiying purchases.