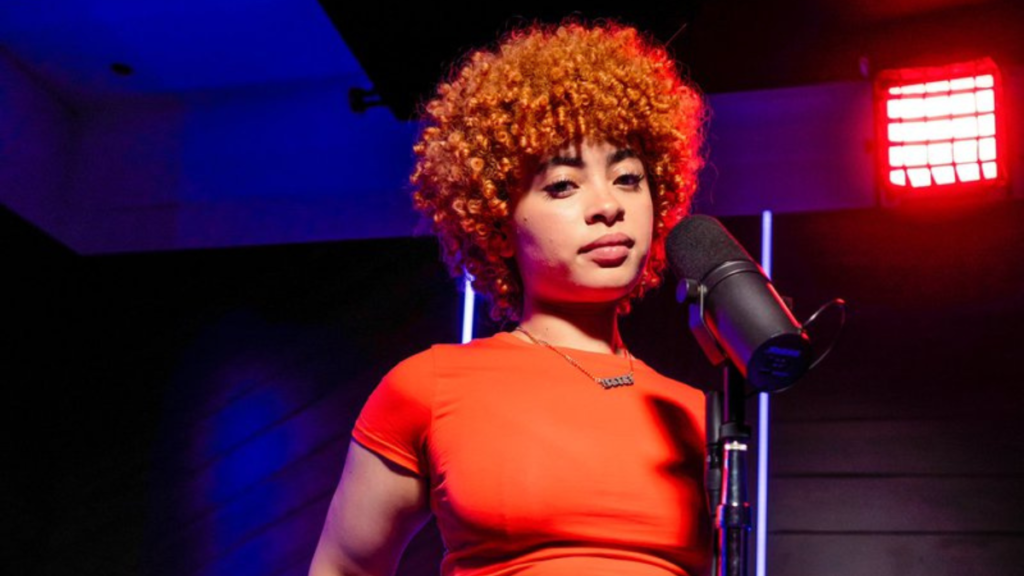 23-year-old Isis Gaston, better known as viral internet sensation Ice Spice, just released her latest project Like..? Executive produced by RIOTUSA, the long-awaited debut EP is a collection of six tracks. Both old and new, the album shows off the native New Yorker's fierce attitude and slick rhymes. With Like..?, the Princess of New York  has arrived.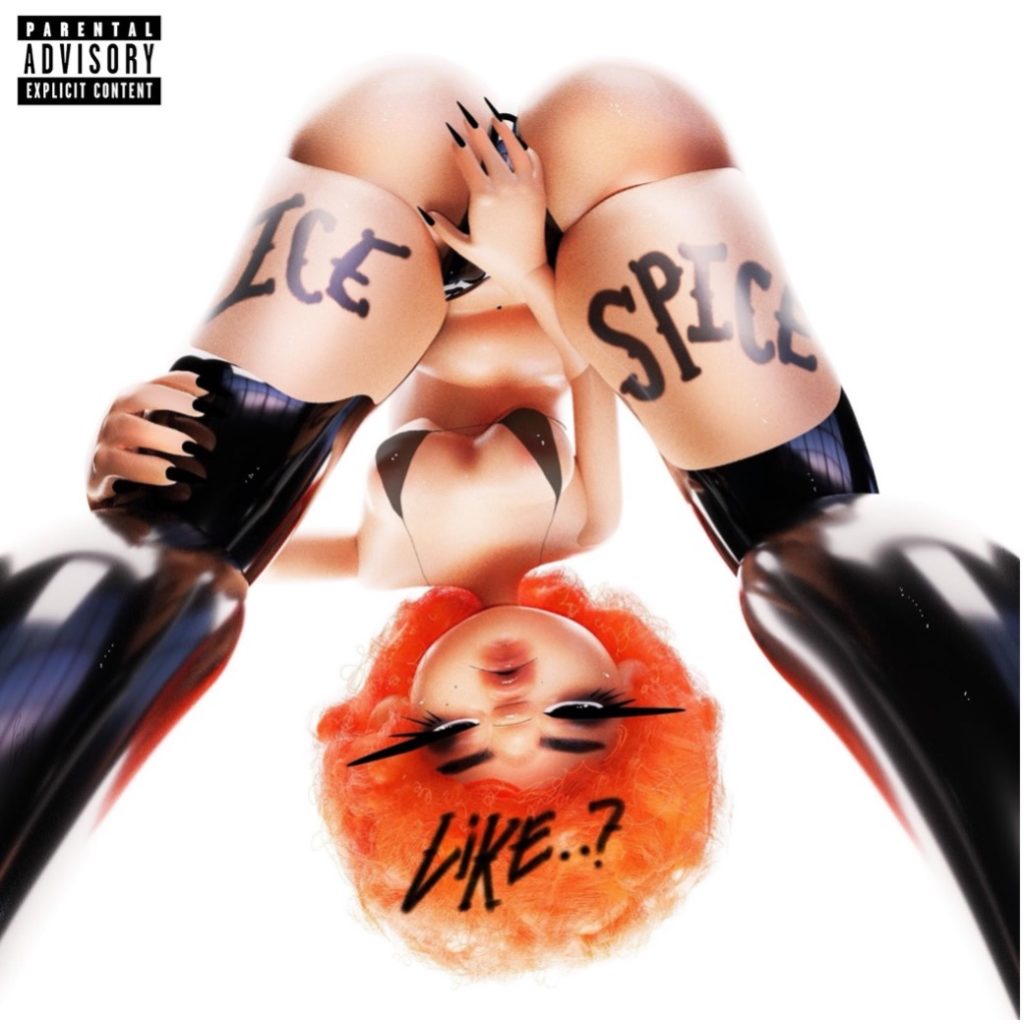 In Ha Mood
Produced by RIOTUSA, "In Ha Mood" opens the EP. Ice Spice and RIOTUSA are a duo that are primed for creative success. The song is braggadocious, fun, and encapsulates Ice Spice's flare as a rapper. The hard-hitting drill beat is juxtaposed with a soft yet longing voice singing "Do you want me" for an adlib. Her ability to rap as if she's talking to you in a conversation gives her music a fun energy. Like many of her previous tunes, it's short yet addicting. Delivering a certified New York hit, "In Ha Mood" is quite the fitting start to her debut EP. It was first previewed in a TikTok video with fellow New York rapper Cleotrapa. The viral hit (which currently sits at 19.7 million views on Tik Tok), adds to her collection of social media sensations. Earlier in the week, Ice Spice was spotted across New York City shooting the song's music video.
Fit For A Princess
Likened to Princess Diana by netizens, Ice Spice cleverly cements her place on "Princess Diana," the second track from the RIOTUSA-produced EP. She draws inspiration from rap icons like Nicki Minaj and Lil Kim. With bars like "In the hood, I'm Princess Diana," in the first verse and "Turnin' heads when I walk in the room" from the second verse, the rapper acknowledges her status as Princess of New York. On the catchy drill tune, the 23-year-old touches on life in the limelight, being the talk of the town, avoiding cameras, and still living her best life.
Hours after its release, "Princess Diana" has proven to be a fan-favorite among the newly-released singles on the project, taking over the Twitter trends. Part of Ice Spice's allure is her deep voice, nonchalant and seemingly effortless delivery.
Gangsta Lovin'
Arguably the most anticipated song on the EP, Ice Spice teamed up her with fellow New York rapper Lil Tjay on "Gangsta Boo." It is Ice Spice's first collaboration with Lil Tjay, who had been cited as the femcee's top five male MC and confidant. The rapper teased the track on TikTok, sharing two videos with snippets of the song. She also got fans looking forward to her collaboration with the 21-year-old rapper after they both embarked on a turkey drive ahead of Thanksgiving.
"Gangsta Boo" is a bass-boosted sample of Diddy's "I Need a Girl (Pt. 2)" with a drill twist. The original song released in 2022 was a collaboration with Ginuwine, Loon, and Mario Winans. The drill-influenced sample sees Ice Spice start off with a chill chorus right after RIOTUSA's iconic "Stop playin' with them, RIOT" producer tag. Transitioning into the first verse, Ice Spice raps about yearning for her love interest and hits back at the chorus before Lil Tjay's aggressive rap which sees him assert his gangsta status. Staying true to its drill roots, "Gangsta Boo" features the signature drill ad-libs "Grrah," which resonates throughout the EP.
With a consistent sample to "Cutting Onions" by Tierra Whack, the slow- and smooth-paced beat and Ice Spice's fast rap make a great pair in "Actin' A Smoochie." Her confidence in her craft and the stories that she tells are the key elements throughout the song. As she raps: "Gimme a tissue / Why would I miss you when you was the issue." The production capabilities of RIOTUSA and Ice Spice's penmanship are forces that are seen all throughout the album.
Chosen One
"How can I lose if I'm already chose, like…?" The positive affirmation motto of 2022 is the opening line of "Bikini Bottom." Ice Spice's second single certified her as a star in the making and not a viral, one-hit wonder. With her curly orange afro and small stature, she packed a punch into the two minute song. The track boasts her signature self confidence with captionable bars like "The baddest in the room, so tell 'em to make room." She even shouts out another New York legend, Mariah Carey.
The EP closes out with the track that started it all, "Munch (Feelin U)." The song sent Ice Spice into viral stardom in March of 2022 when it hit TikTok. With 585,000 videos using the sound, it started its own trend. A self-proclaimed baddie anthem, the song starts with a venomous "you thought I was feelin' you?" A motto for all those dealing with a biter, Ice Spice spoke to the masses. The track made waves, getting her on the radar of music's biggest names like Drake and Cardi B.
The diverse yet cohesive sounds on the EP set her up as an artist to watch closely, never knowing what her next move might be. She has already prepped a collaboration with fellow viral sensation PinkPanthress. Coming off the heels of the popular drill wave, she sits amongst peers such as Lola Brooke, Cleotrapa, and Young Devyn. Though she is still building her sound and artistry, the future is bright for Ice Spice.
To keep up with more new releases, read about Naaz's new album here!