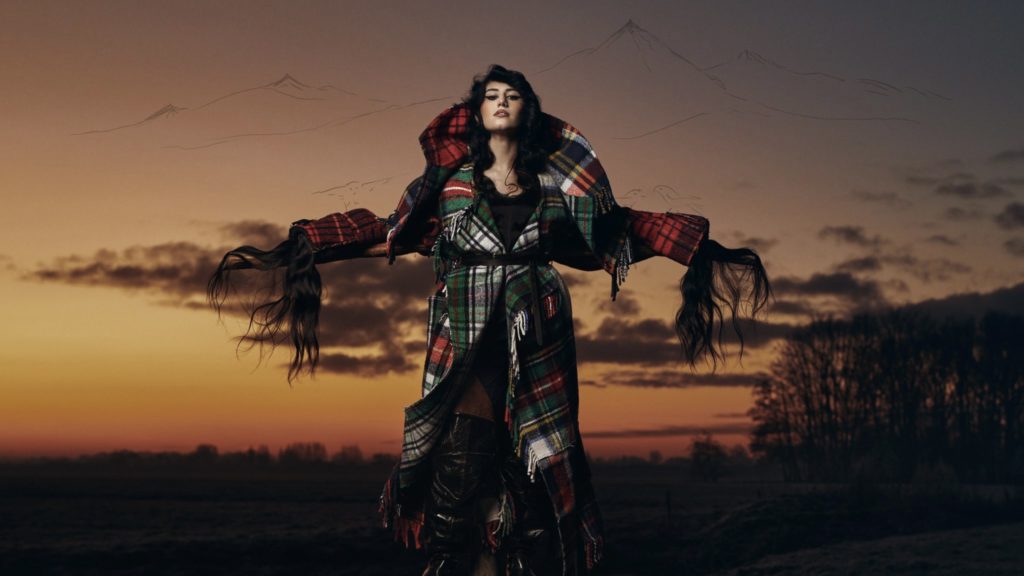 January is the month when things start anew. For singer-songwriter Naaz, this means reintroducing herself to the world with her debut album, Never Have I Ever. Released on January 11, it is her first full release since 2019. More unapologetic than ever, the album chronicles the artist's journey to accept herself and rise from the hardships in her life. 
Who is Naaz?
Born to a Kurdish immigrant family in the Netherlands, Naaz found power in music; growing up, she would write songs from her bedroom. She debuted with the single "Sadboy" in 2016 and returned with "Words" in 2017. In the following years, the singer went on to release two EPs, Bits of Naaz (2018) — which includes the witty hit "Loving Love" — and the beautiful struggle (2019). Naaz's soulful voice and solid word-crafting have gained her numerous accolades, from opening for Hayley Kiyoko to being awarded by both jury vote and public vote in the 2020 Music Moves Europe Talent Awards.
The 2020 pandemic saw Naaz releasing the single "Mute Love" and performing in Le Botanique, Belgium before going on a hiatus. It was during this hiatus that she made a huge decision in her career: becoming an independent artist. Since then, she has consistently updated about her life online, including new music in the works.
She's Coming For You…
"I was a girl, I'm a woman now. Can you feel the difference?" wrote Naaz on Instagram on May 26, 2022. The post showed a never-before-seen side of the artist — one that's bolder and braver. It also hinted at a new record after two years: "Sad Violins." Written and produced by Naaz herself and Dylan Van Dael, "Sad Violins" is all about reclaiming one's power and holding oppressors accountable. The track's bustling beat and haunting vocal arrangement are only further highlighted in its music video. Directed by Naaz herself, it featured her and seven other Middle Eastern and North African women marching with pride to the beat of the song.
Empowerment continues to become a major focal point in Naaz's new artistic era with "azadî," her first song to be fully in Kurdish. In the track, Naaz pays a heartfelt tribute to the slogan "jin, jiyan, azadî" (women, life, freedom), as she sings of her growth into an independent woman that honors her roots. Along with the lyrics, musically, "azadî" blossoms from its delicate string arrangement to a grand symphony of modern and traditional Kurdish instruments. With the release of these singles, Naaz laid down the foundation of her first album.
An Open Fire
When played in order, the songs in Never Have I Ever form a story of Naaz's life — raw and unabridged. "just try again <3" opens the 13-track album. While brief in length, it delivers to listeners the premise of the story as well as the artist's underlying perseverance. It is followed by the equally stripped-down, yet lyrically-rich "never have I ever." True to the titular game, Naaz lists not only her experiences but also her view of her failing relationships. This vulnerability is carried over to "subliminal message," a song that evokes early '00s catchy pop-rock nostalgia. The lyrics juxtapose one's ingrained traditional values with their desire to do things outside their comfort zone. Eventually, Naaz chooses the latter, opting not to mind what others say about her decision.
Despite her optimism, Naaz does find the changes in her life overwhelming at first. The album delves into her insecurities even deeper in "hyper independence" and "minor major (interlude)." In "hyper independence," she sings of her tendency to bottle up her feelings until they overflow. Listeners immediately get to hear her inner monologue in "minor major (interlude)," which is both cynical and idealistic at the same time. Despite the turbulence in her life, Naaz aims to get back on her feet in "one day." "One day regret will take over their faces / One day I'll be exactly who I was," she proclaims.
Stories Worth Telling
"one day" smoothly transitions into the ambient pop-rock track "alive." In the song, Naaz expresses the rage and confusion she felt during her recovery. She addresses the hypocrisy of those judging her life while overlooking their own: "But I'm alive, alive, alive, alive, alive / Do you know what that feels like? / Do I know what that feels like?" The song also explicitly mentions her family, who is then further discussed in "disappear, disappoint." Alluding to her old days of having long hair as part of her "sanitized" persona — and its effects on her mental health — Naaz points out how even her parents could "change the chemicals in [her] head." 
Naaz's internalized shame turns into pride as Never Have I Ever reaches "kche baralla." She likens herself to a mountain, standing tall amidst chaos. The celebration of Kurdish culture continues with "azadî" and "daughter," which highlight the brighter and darker sides of her upbringing respectively. Then, fueled with confidence and freedom, Naaz faces the world that once judged her so harshly in the "good story." Its simple guitar strums, which serve as the song's anchor, give way to the simple, yet powerful line: "I changed mankind / 'Cause I made a man kind." The final track, "life explained" wraps the album on a high note; never has Naaz felt more content with her life. Compared to the exhausting nights mentioned in "alive," her nights are now filled with rest, and she no longer only writes songs about love and heartbreak. Naaz then vocalizes her joy as if singing from the top of the Earth's highest peaks — trying again doesn't hurt after all.
She Doesn't Dream, She Lives
Never Have I Ever vividly depicts how Naaz has grown from the last time the world saw her. From addressing her mental health to proudly showcasing her Kurdish heritage, she presents herself as a determined and self-assured woman. Notably, with the rise of Iranians advocating for their rights following the death of Jina Mahsa Amini, the message in "azadî" became more relevant than ever. In the Dutch show Khalid & Sophie, Naaz dedicated the song to her.
This year, many things await Naaz. After her feature in the January-February issue of Vogue Netherlands, she is set to hold her first concert in three years. The concert, titled "Jin, Jiyan, Azadî," will take place in Royal Theatre Carré, Amsterdam on January 27 — tickets can be obtained from the venue's official website. With her new music and rekindled strength, Naaz will unapologetically reintroduce herself to the crowd in her highly-anticipated show. 
Never Have I Ever is available on streaming platforms, including Spotify and Apple Music. Make sure to follow Naaz on Instagram, TikTok, and Twitter to be updated with her endeavors.

In search of new music? Check out our coverage of Asa Wu, a rising trilingual artist who utilizes various forms of art to express herself.