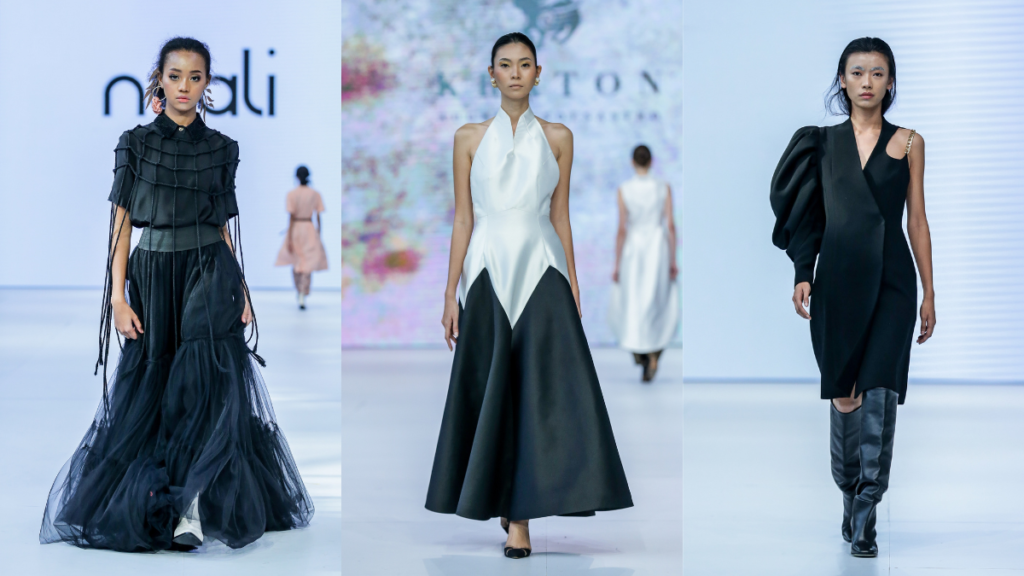 Jakarta Fashion Week took place between October 24 and October 30. The prestigious event is the main Fashion Week in the country since 2008, and it is designated as "the Indonesian fashion industry's driving platform." On the sixth day of the event, the Australian Embassy of Jakarta presented a line-up of designers that included Ngali, a Melbourne-based slow fashion brand; Kraton, a substantial Indonesian brand led by Auguste Soesatro (alumni of the University of Sydney and Australian National University); and Friederich Herman, a local maverick of minimalist design, who studied at the Queensland University of Technology. This marked the fifth year that the Australian Embassy presented a showcase during Jakarta Fashion Week as a demonstration of the tight bond between both countries' creative scenes.
Ngali by Denni Francisco
Kicking off the runways was Ngali, which takes its name from the word "us" in the aboriginal Australian language. The brand was founded in 2018 by Denni Francisco who is a proud Wiradjuri woman. Ngali aims to share the collective story of a harmonious, sustainable, and equal community. The brand works together with artists from indigenous areas and Torres Strait Islands to help them introduce their crafts to other indigenous communities and a wider audience.
In a press release, Francisco shared that she went through moments of deep contemplation while creating the collection. "Does this silhouette showcase the artwork? Is this look timeless enough? What footwear works with these designs? In what context can women sport these designs?" Through these moments of reflection, the designer finally presented 16 print-filled looks, created for women to sport on different occasions.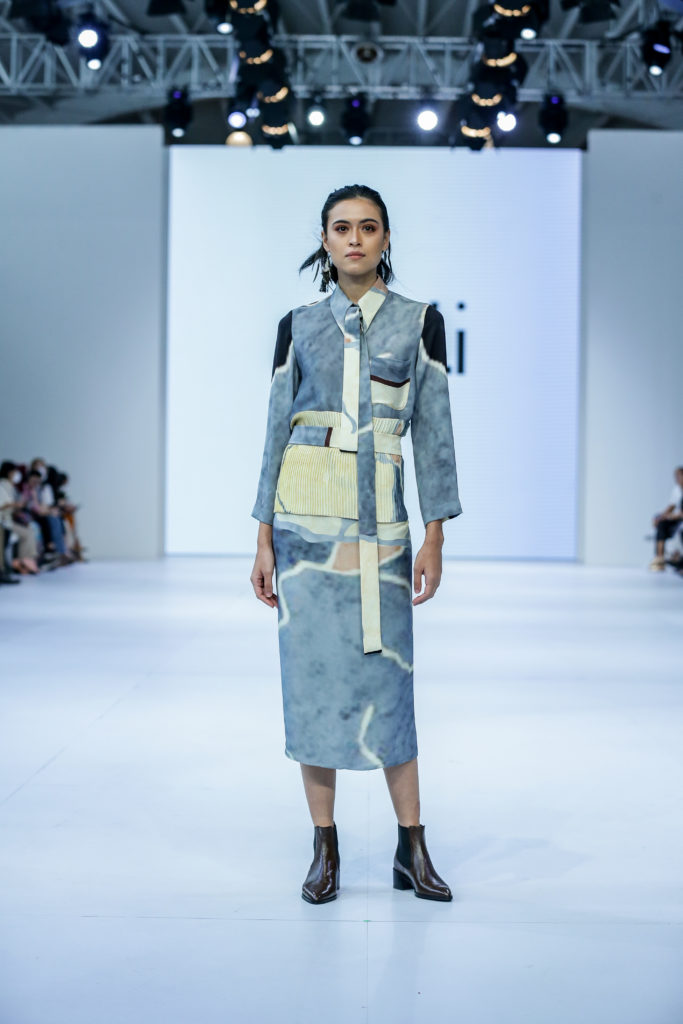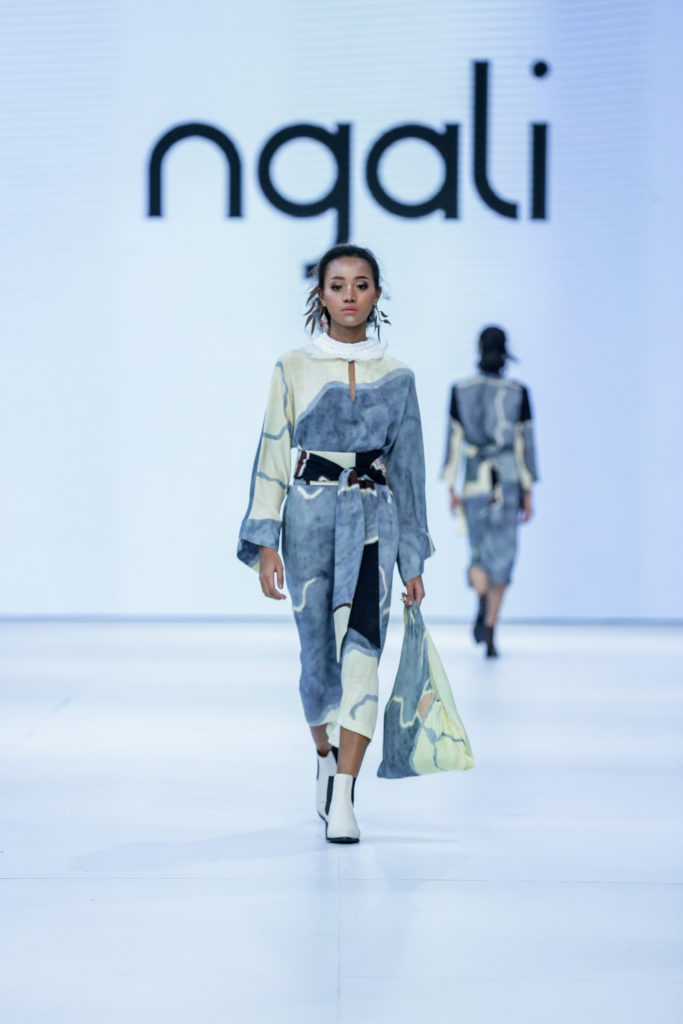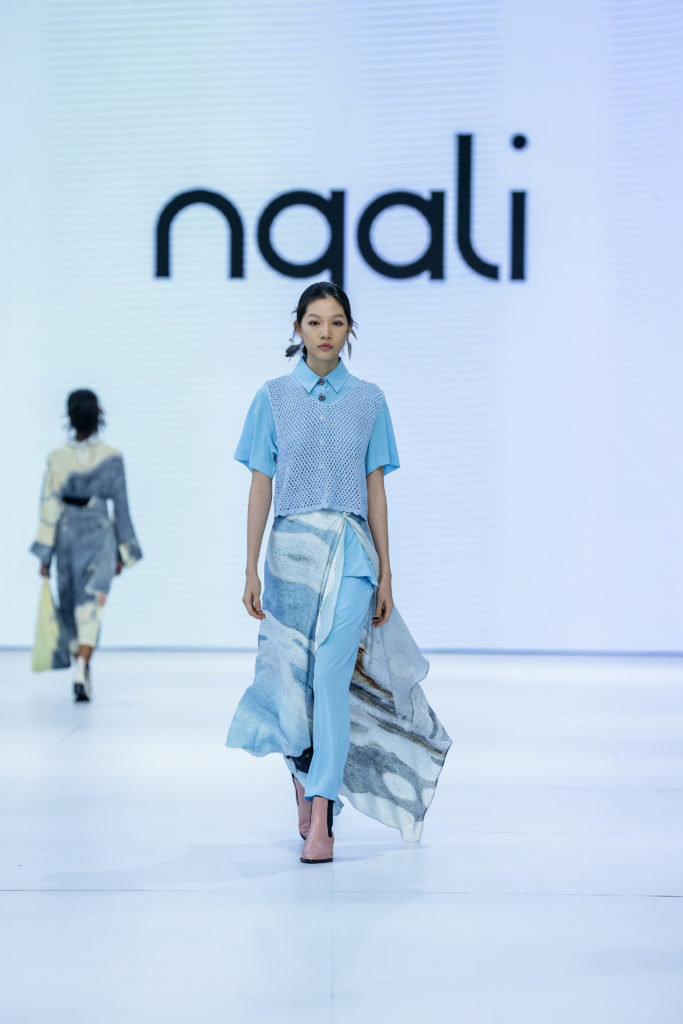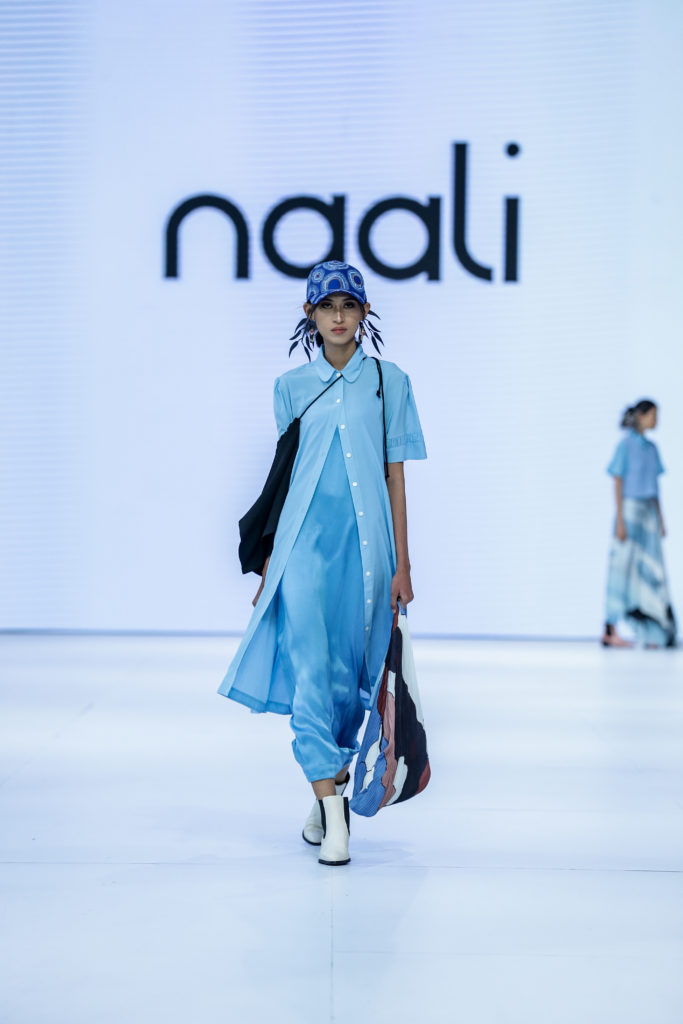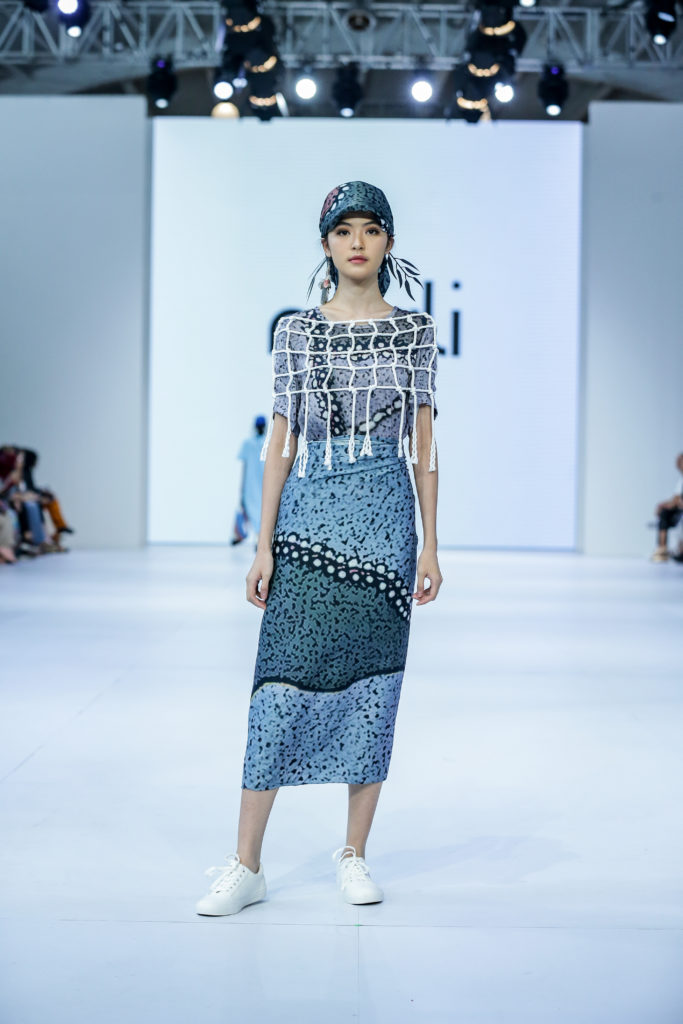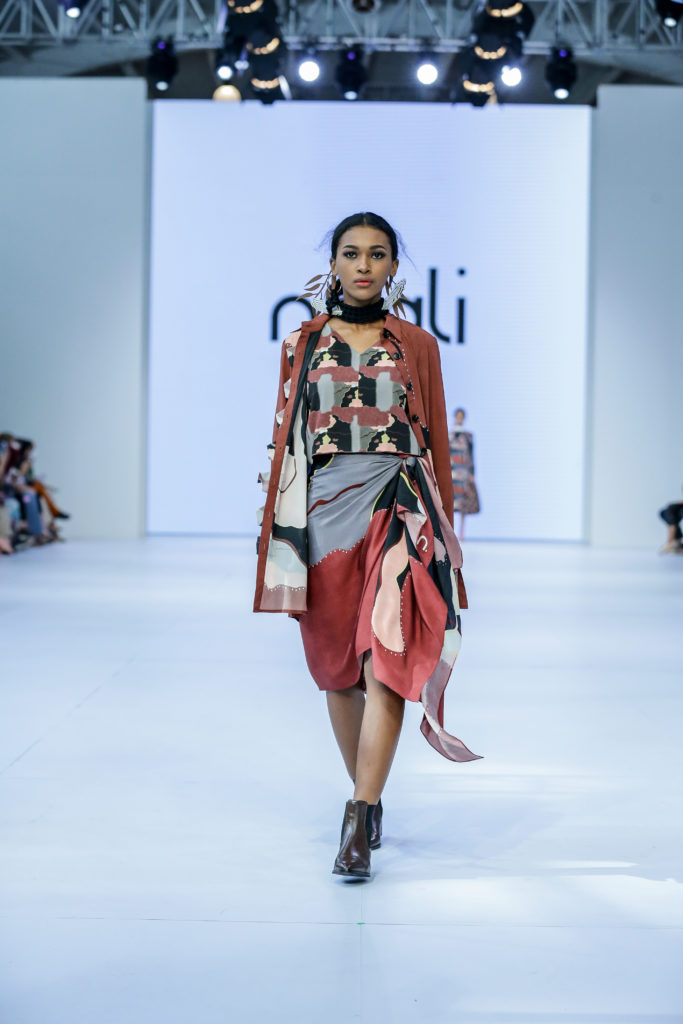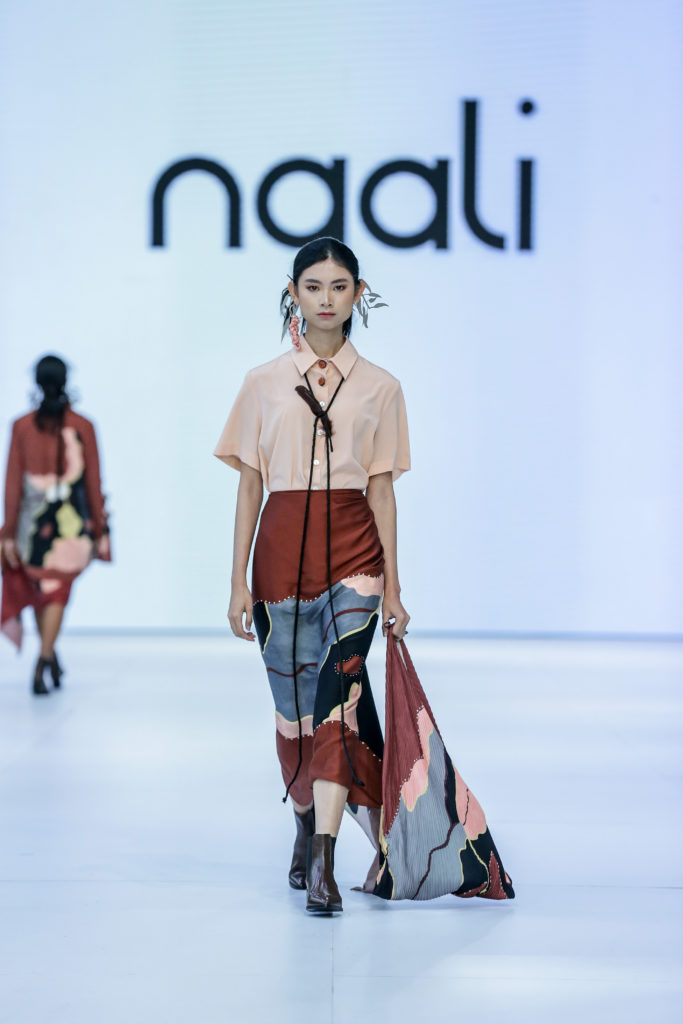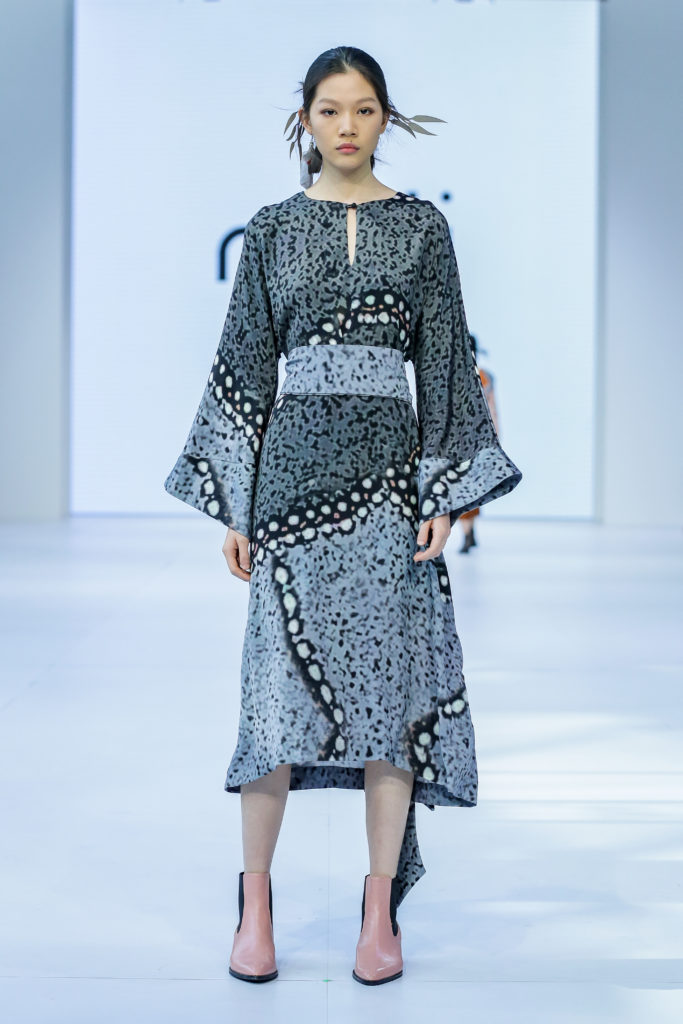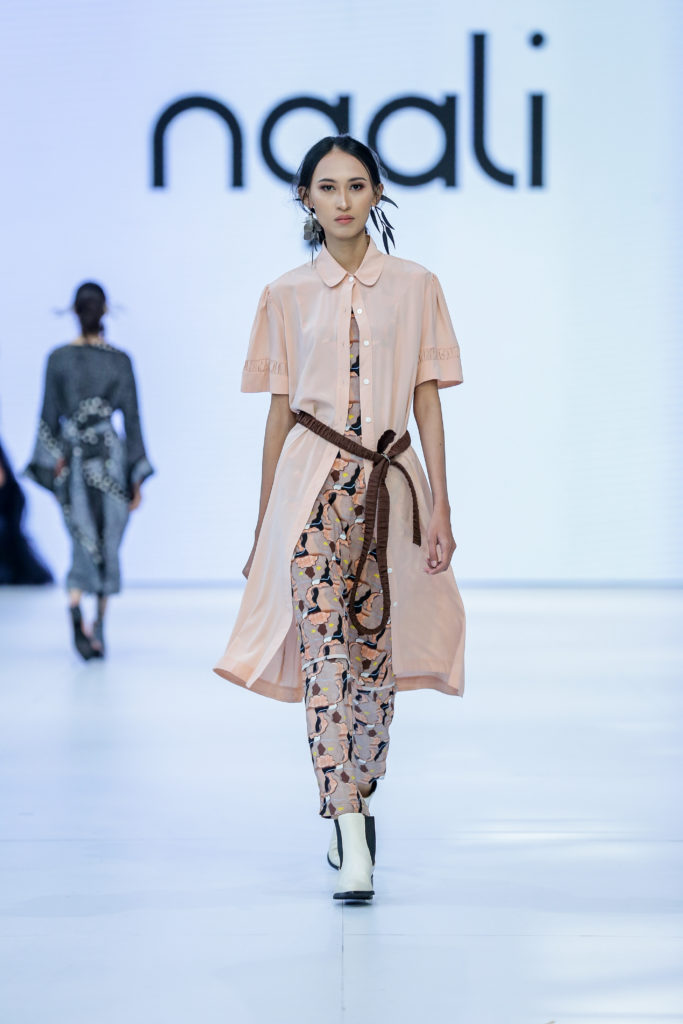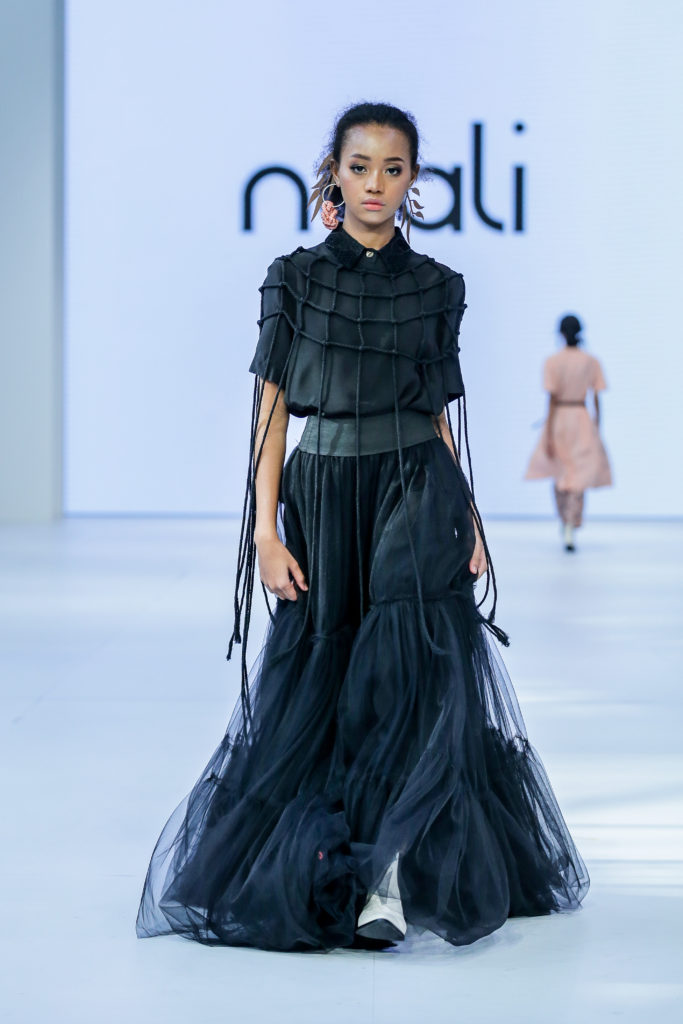 OCTOBER 29: Models walk the runway of The Australian Embassy featuring Ngali by Denni Francisco during Jakarta Fashion Week 2023 in City Hall – Pondok Indah Mall 3, Jakarta.
Kraton Auguste Soesastro x Tulola
On the other hand, Kraton — a household name in the Indonesian fashion industry — tapped into his strengths of ergonomic silhouettes and refined, practical designs. Creative director Auguste Soesastro also put a new twist on tradition by creating women's formalwear based on traditional men's costumes. To take it up a notch, Soesastro found a balance between firm lines and striking plays of volume and a juxtaposition between clean monochromatic satin and regal traditional textiles.
This is not the first time the designer incorporated traditional textiles into his collection; in fact, combining cultural fabrics with smooth refined tailoring has become one of his signatures. To further accentuate the rich luxurious feel of the collection, Kraton partnered with the jewelry brand Tulola, which creates pieces with local women artisans as well as creates designs inspired by the Indonesian Archipelago.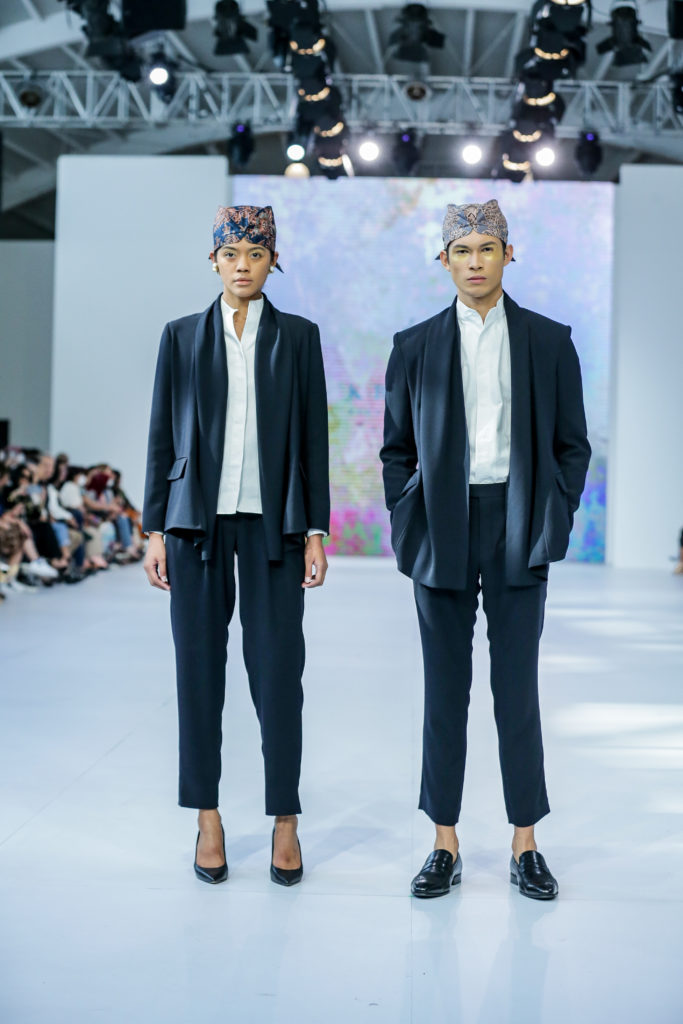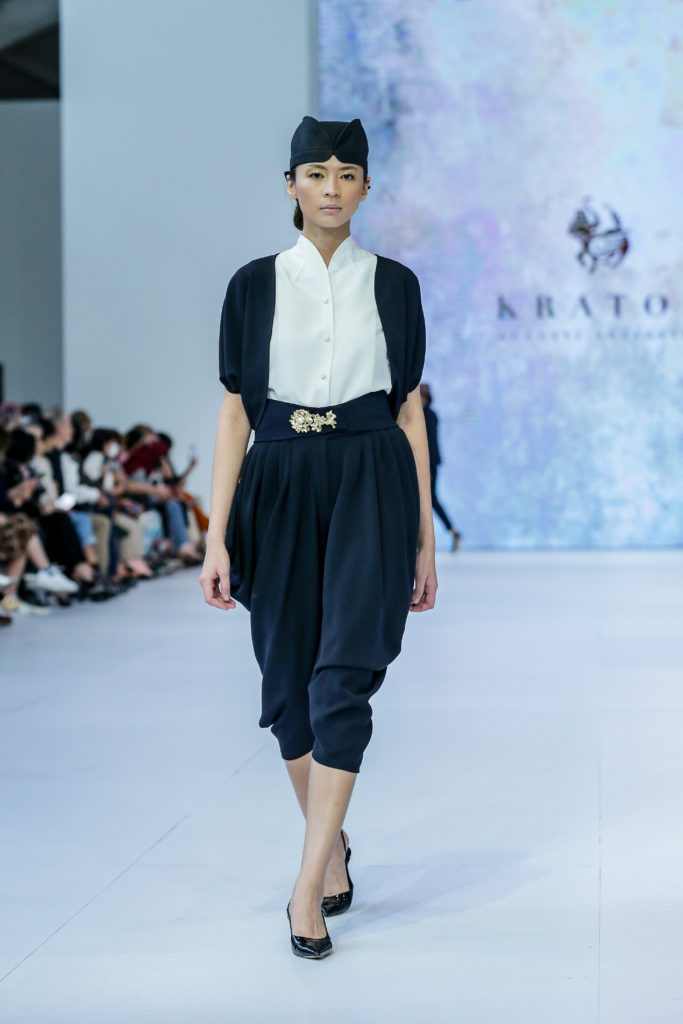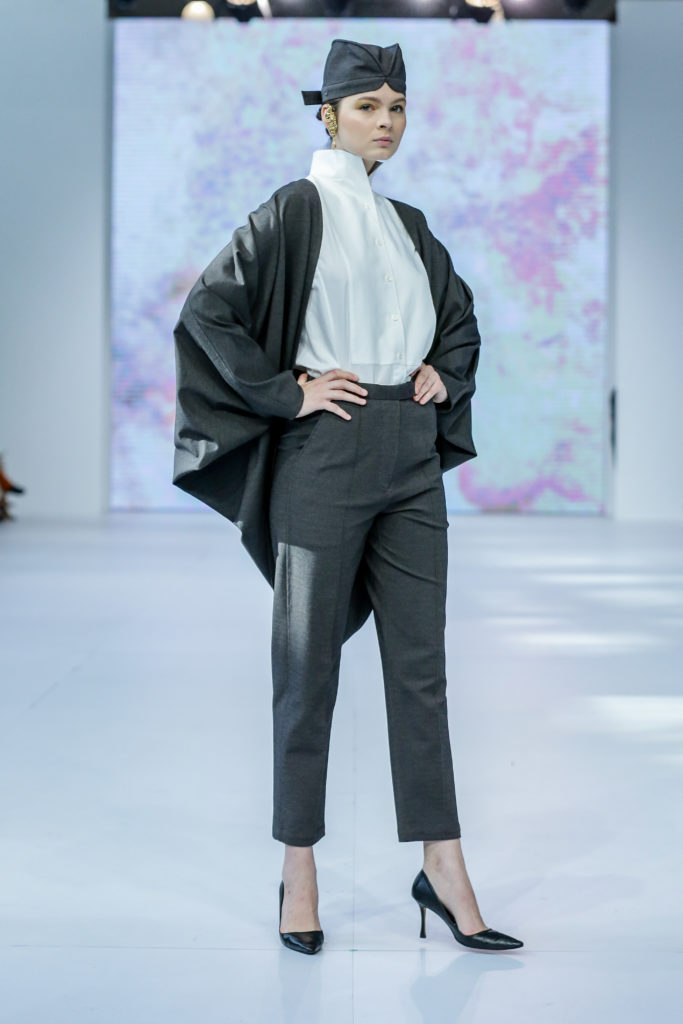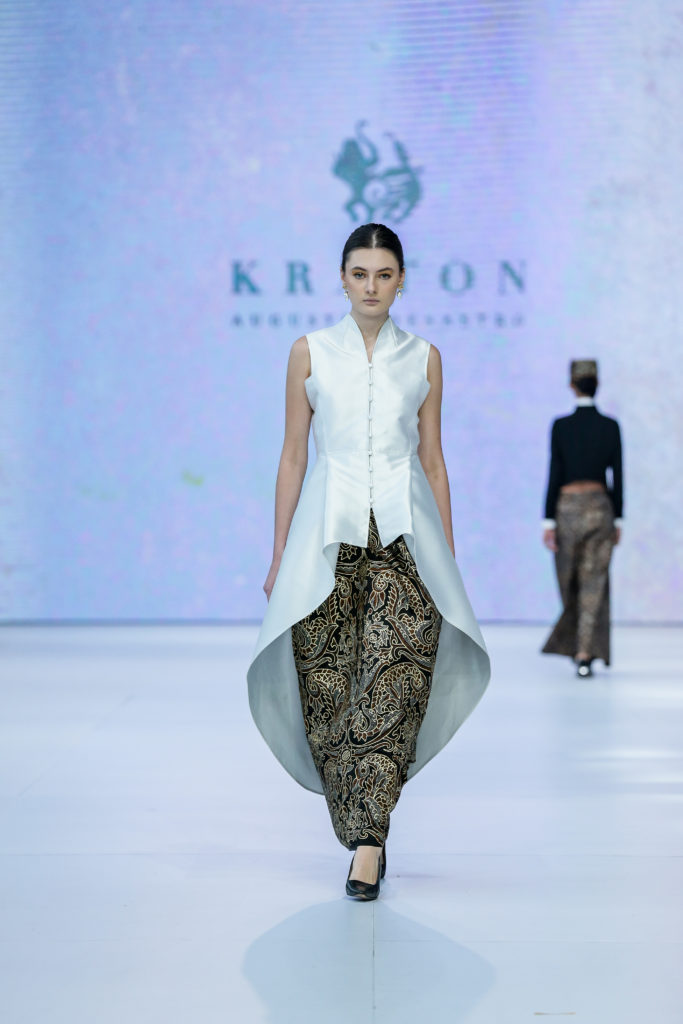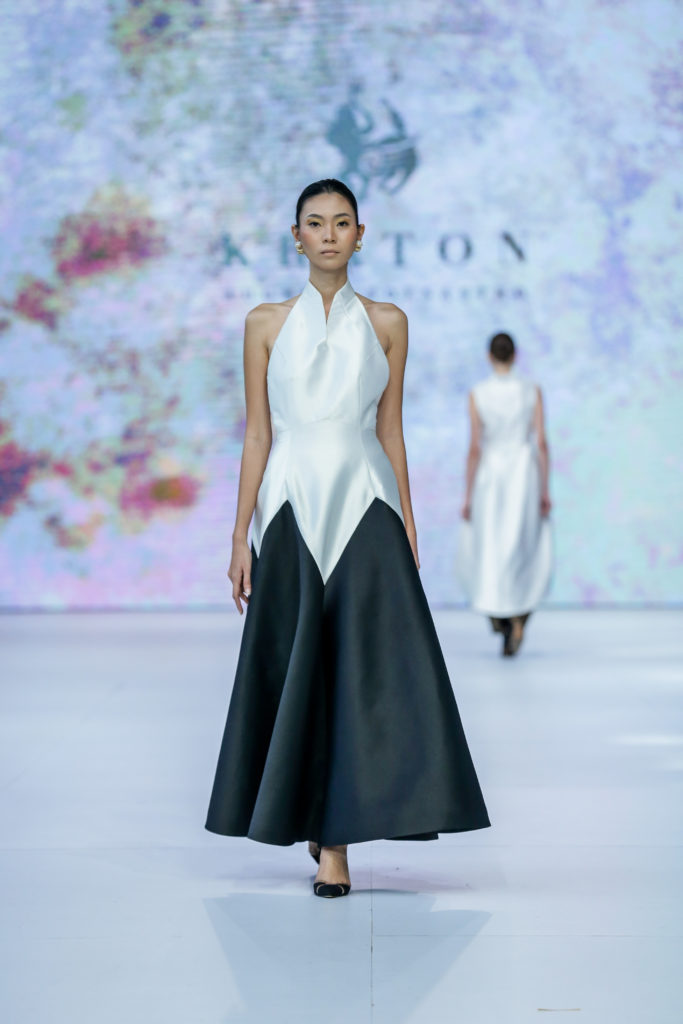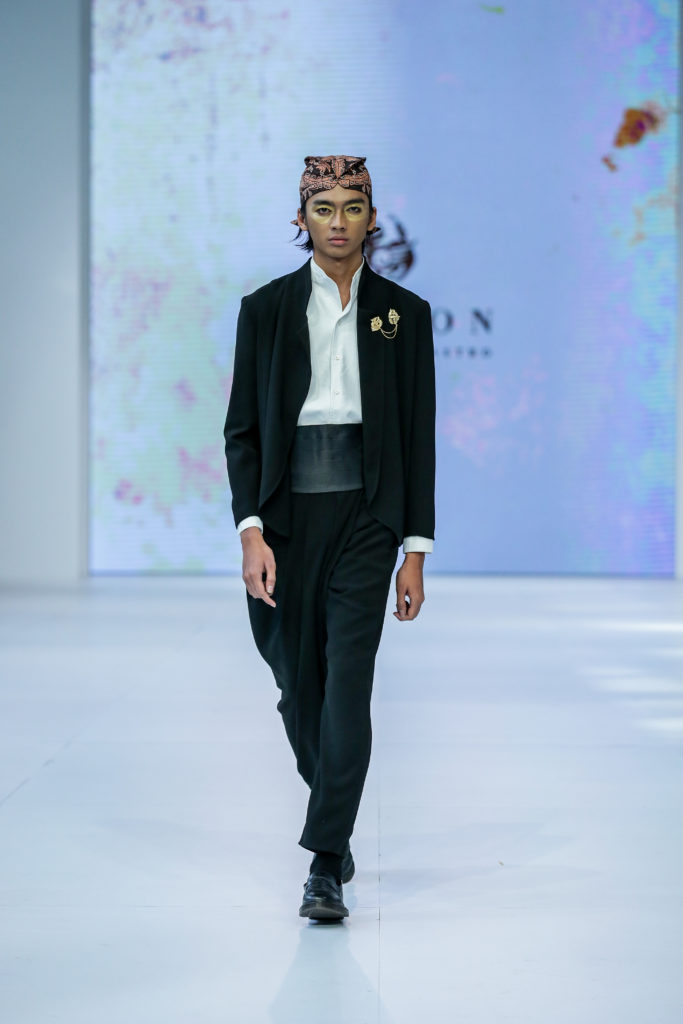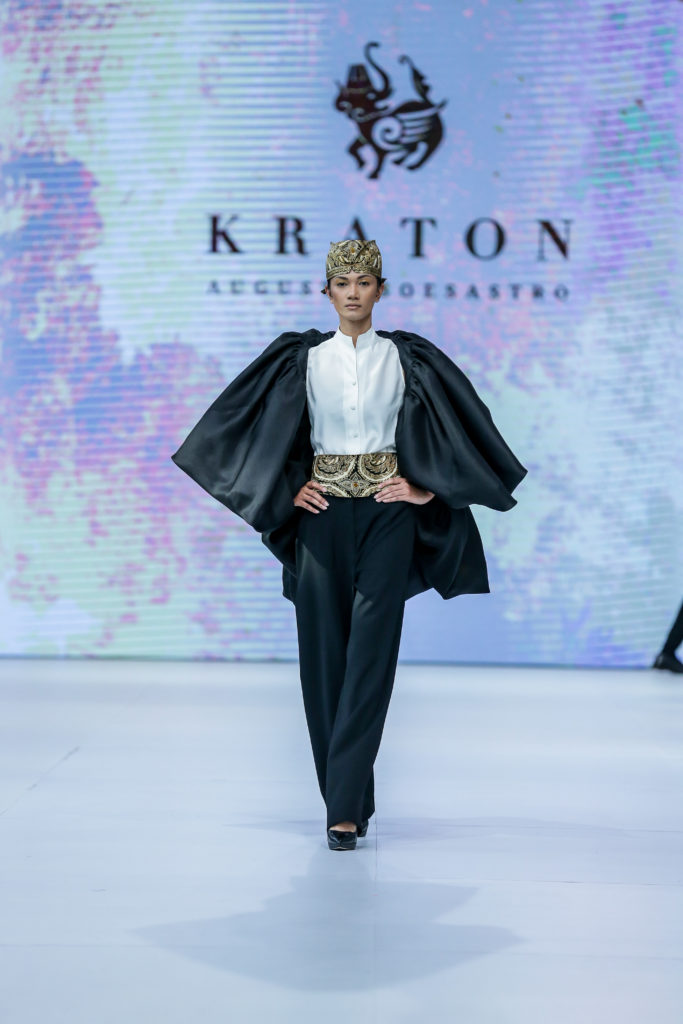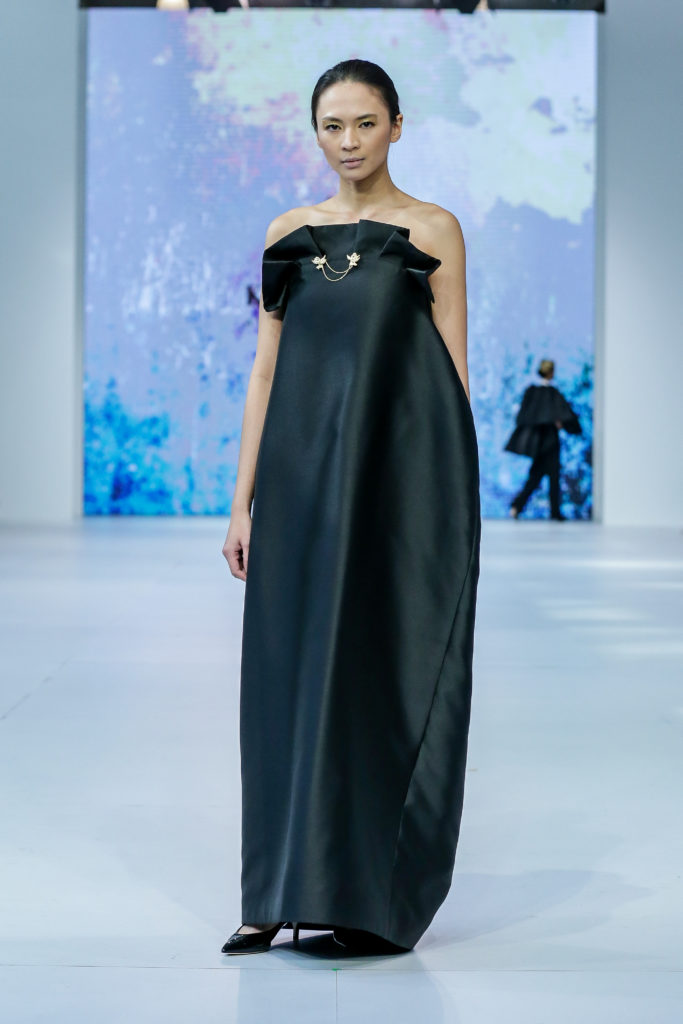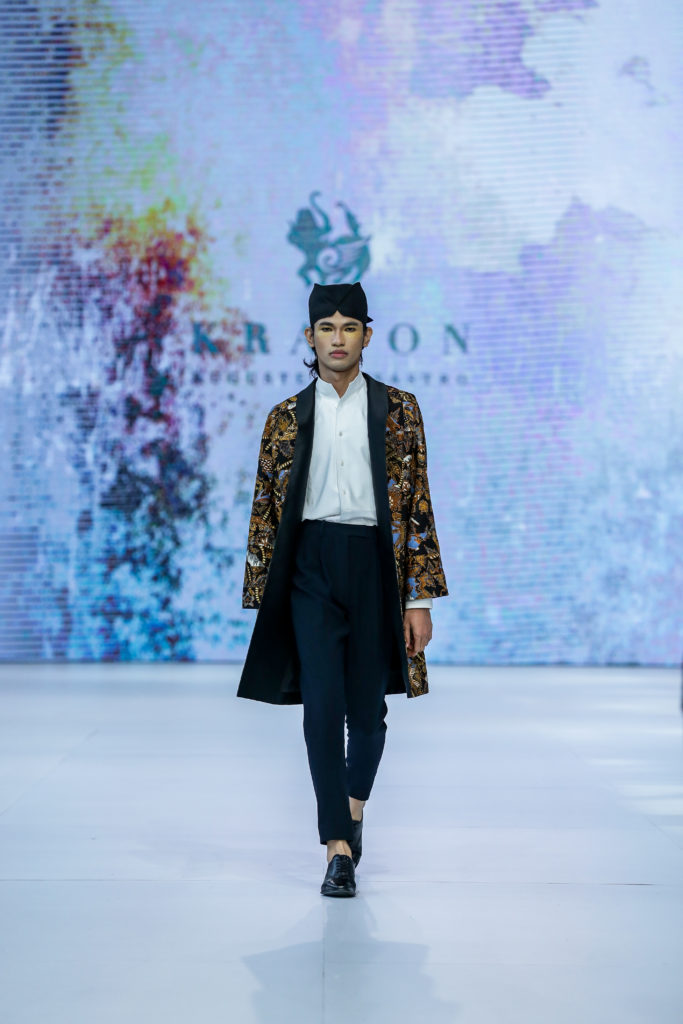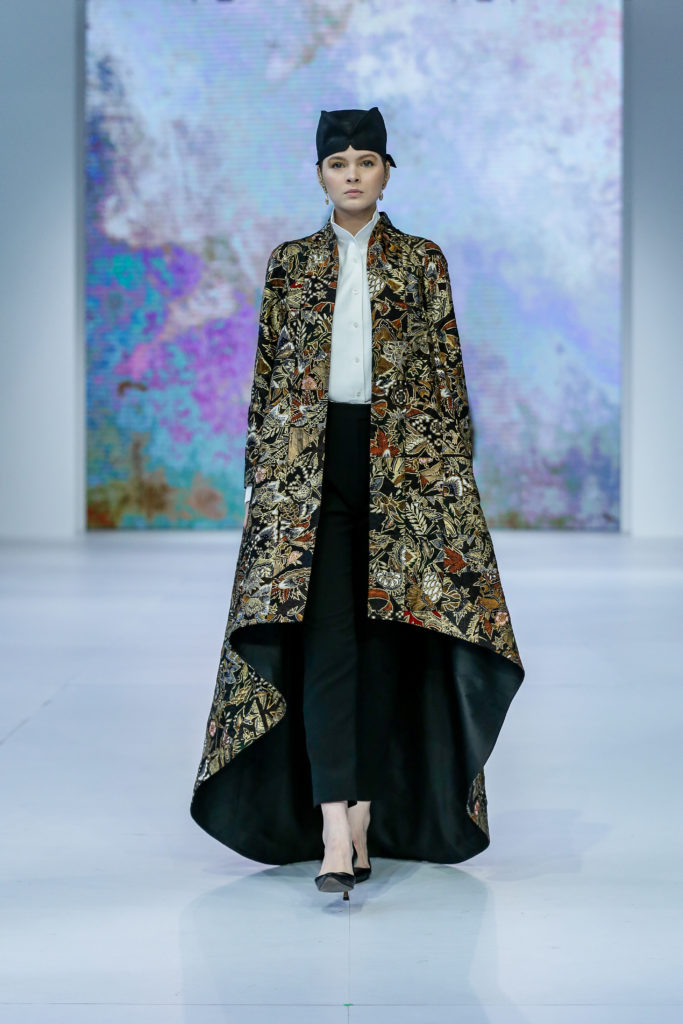 OCTOBER 29: Models walk the runway of The Australian Embassy featuring Auguste Soesastro during Jakarta Fashion Week 2023 in City Hall – Pondok Indah Mall 3, Jakarta.
Friederich Herman
To close off the show, Friederich Herman showcased a collection that oozed chicness. Inspired by French director Henri-Georges Clouzot's film L'Enfer (1964), the collection displayed Friederich's strong passion for contemporary arts. In a press release, the brand stated, "This collection explores the Euro groovy-chic mid-sixties vibe: baby-doll silhouette mixed up with the era's fashion futurism and infused with casual, nonchalant utilitarian feeling." The retro-esque feeling was hard to ignore through the use of colors, including pops of electric blue as well as contrasting shades of bright crimson red and light blue.
The collection's inspiration was not only evident through the color palette but also through the references to iconic fashion movements. In terms of shapes, there were hints of the "New Look," where women embraced power-dressing and femininity through curvaceous silhouettes that complimented the hourglass shape. Despite the strong elements found in the pieces, Friederich Herman did not shy away from throwing in fun elements such as asymmetrical cuts, pleated satin, and a play on volumes. The designer played to his strengths well without seeming redundant and managed to push new boundaries for his works. The result was a fun, nostalgia-filled collection that still possessed the pragmatic and architectural qualities that Friederich Herman is known for.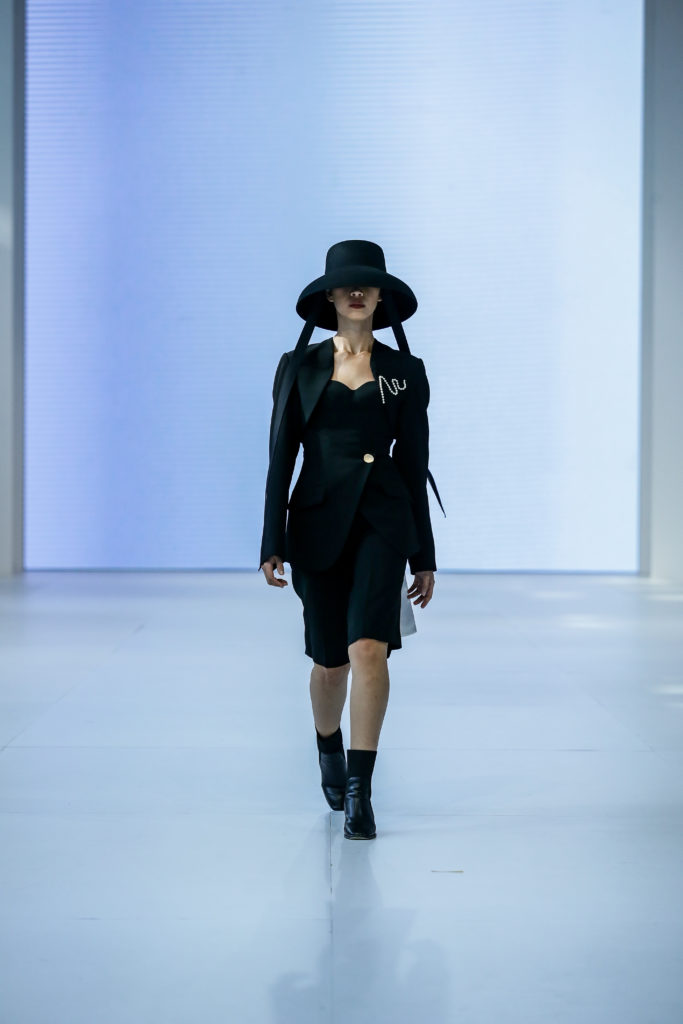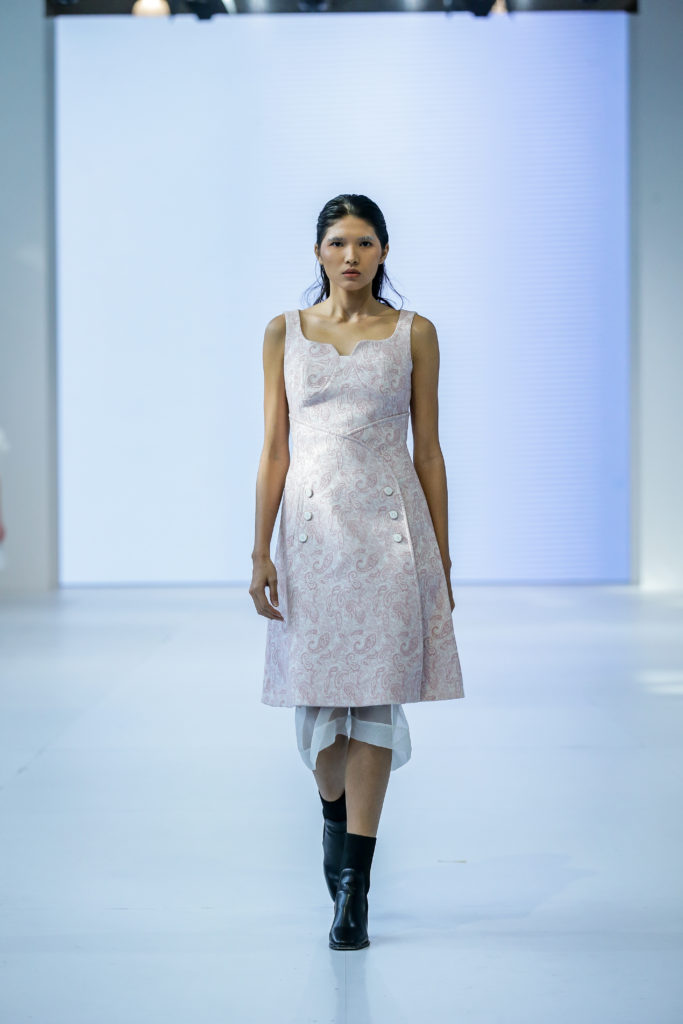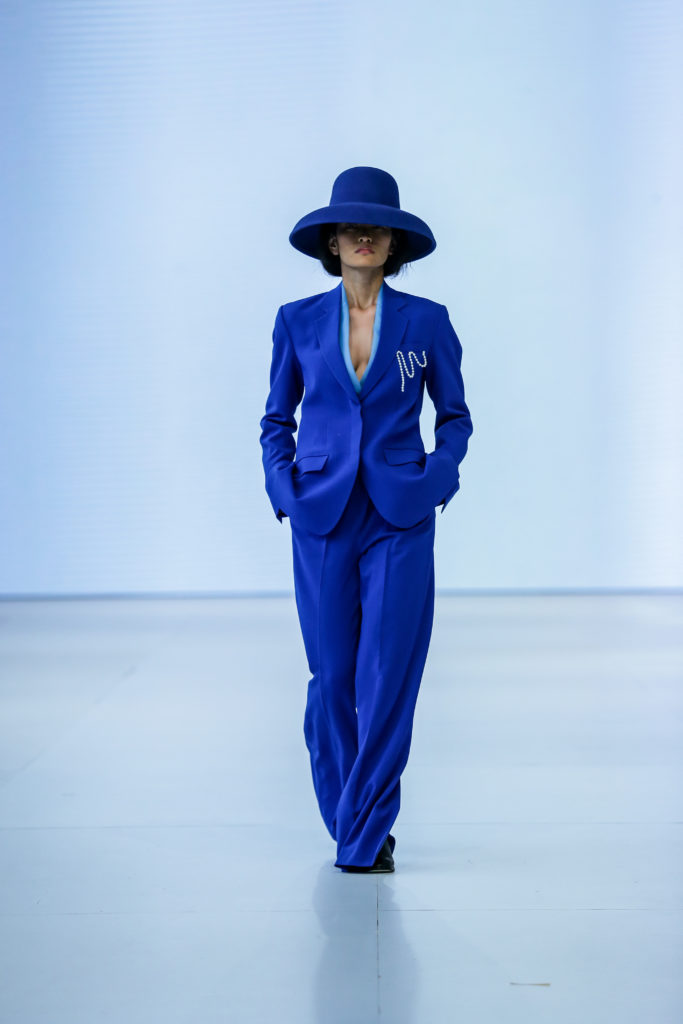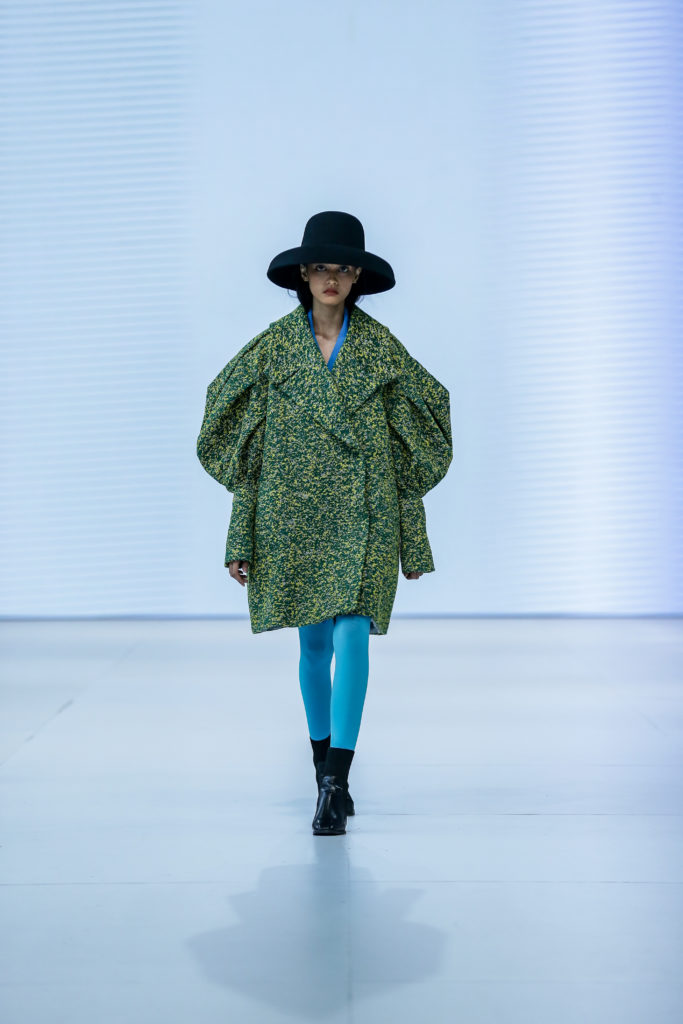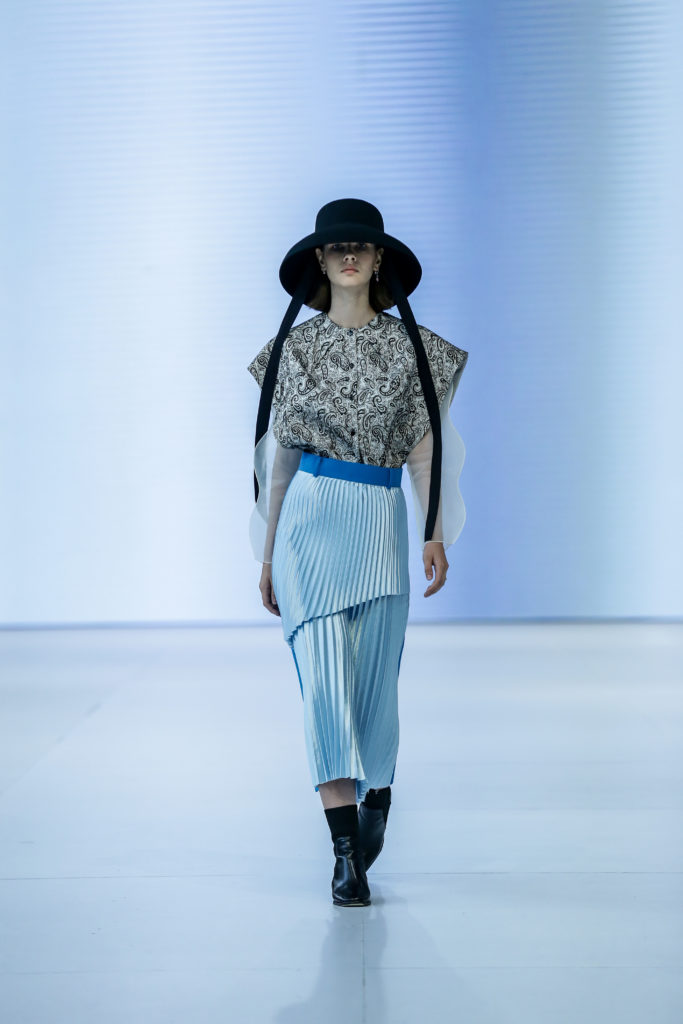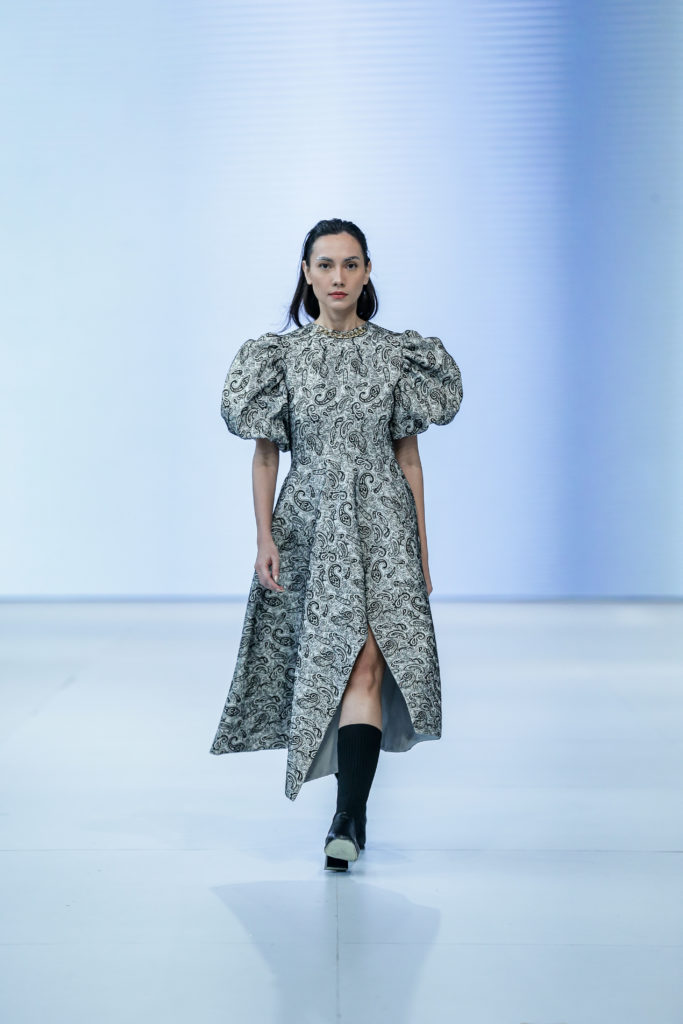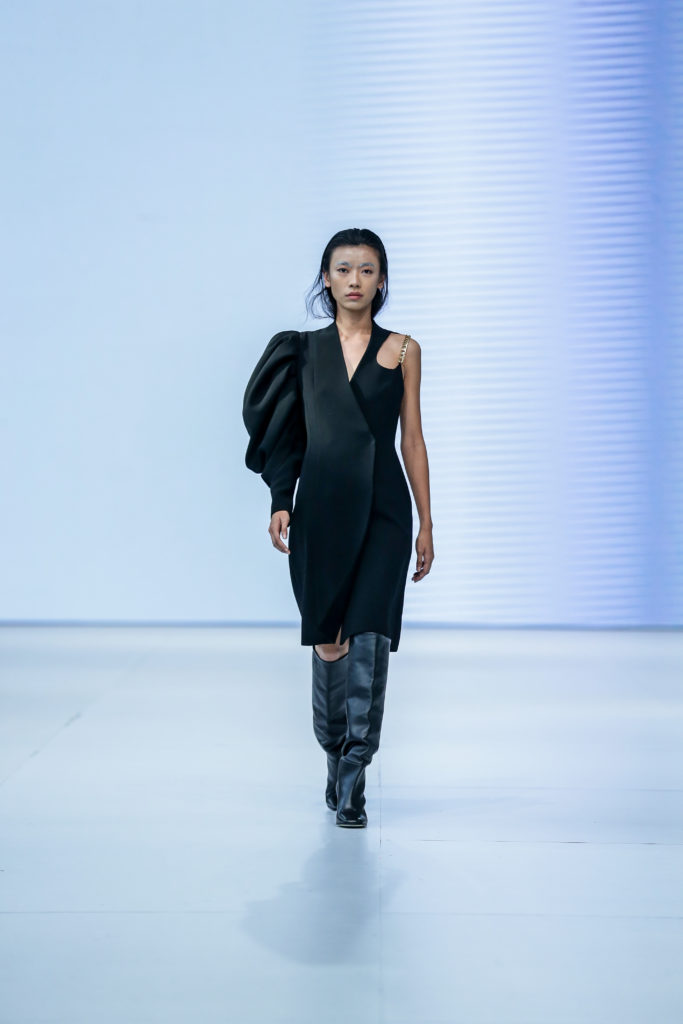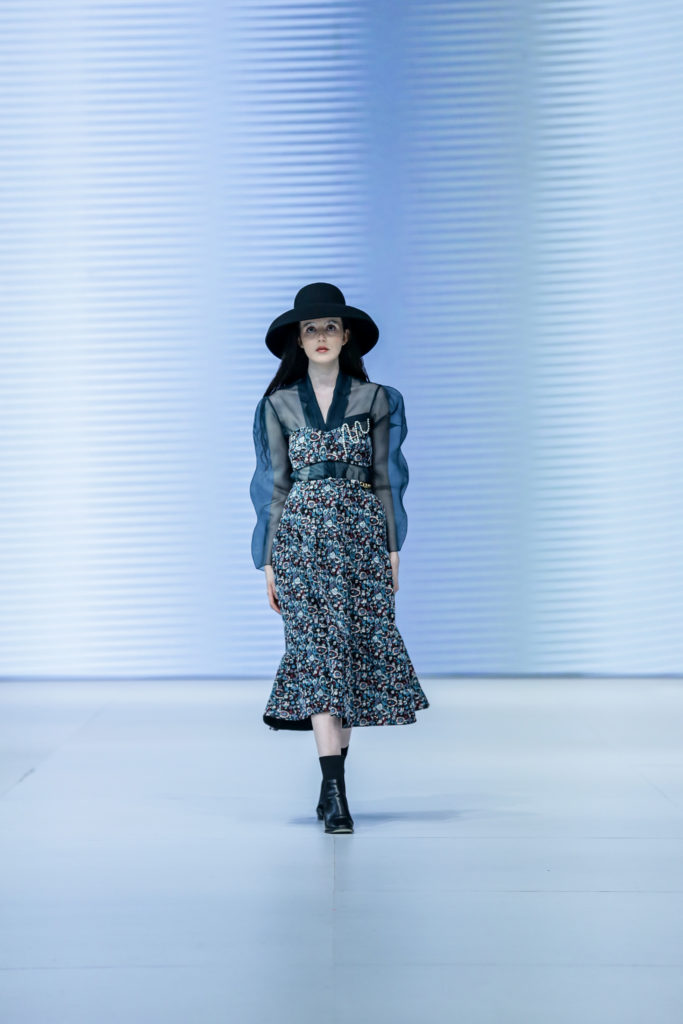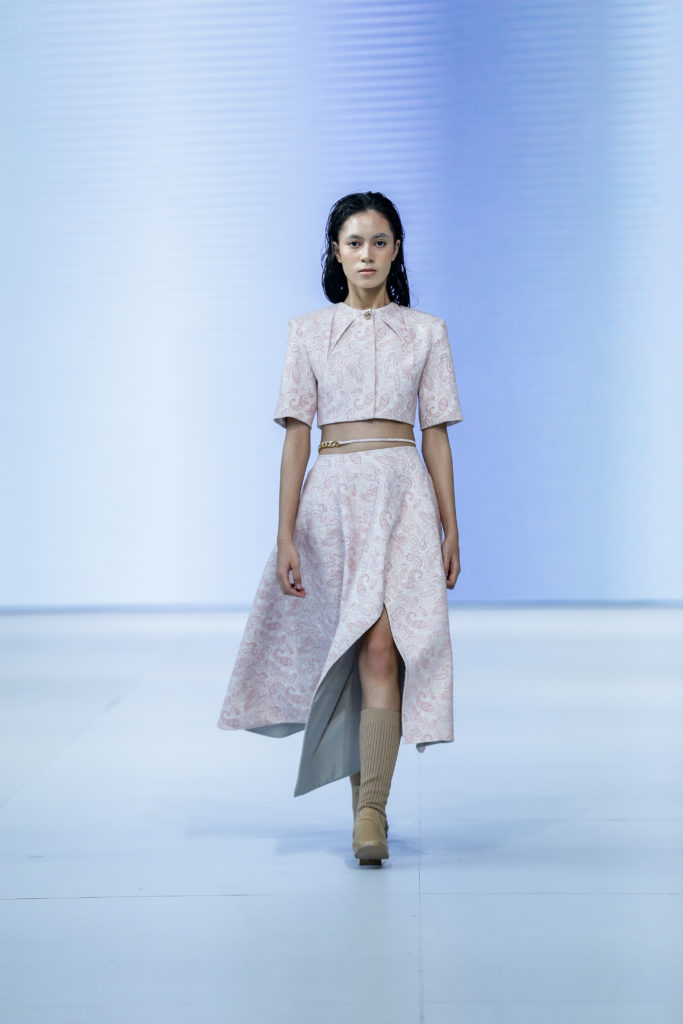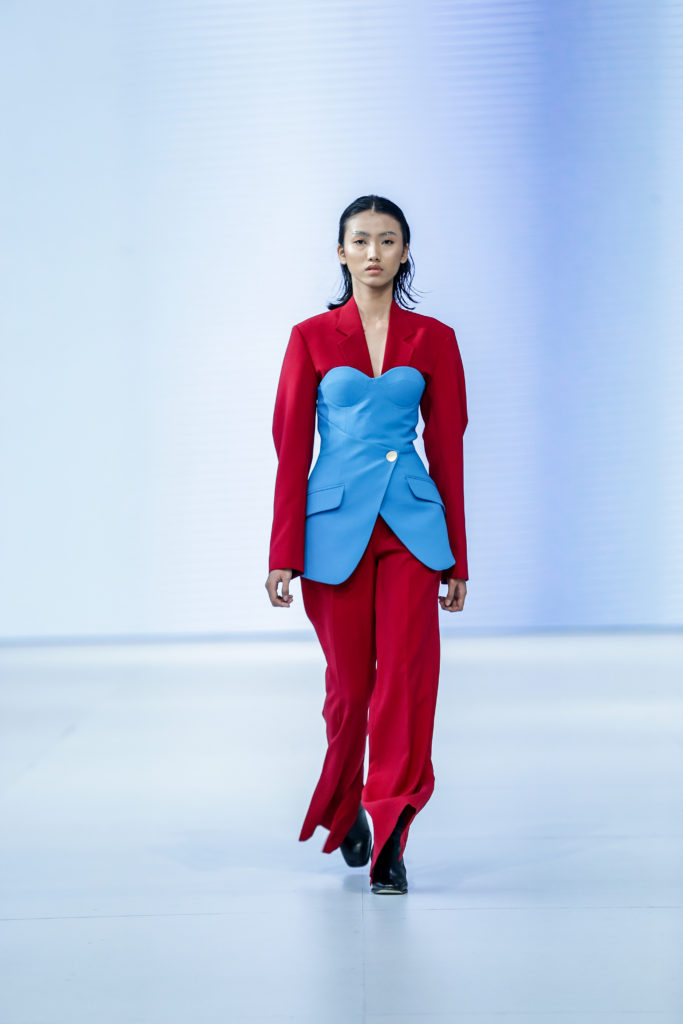 OCTOBER 29: Models walk the runway of The Australian Embassy featuring Friedrich Herman during Jakarta Fashion Week 2023 in City Hall – Pondok Indah Mall 3, Jakarta.
Ngali, Kraton, and Friederich Herman successfully showcased their latest creations on the runway of Jakarta Fashion Week. The presentation allowed each brand to highlight their individuality and ethos in front of a new audience and proved why Indonesian creatives keep leaving their mark around the globe.
Want to read more about Indonesian fashion? Check out the designers taking the fashion world by storm here.