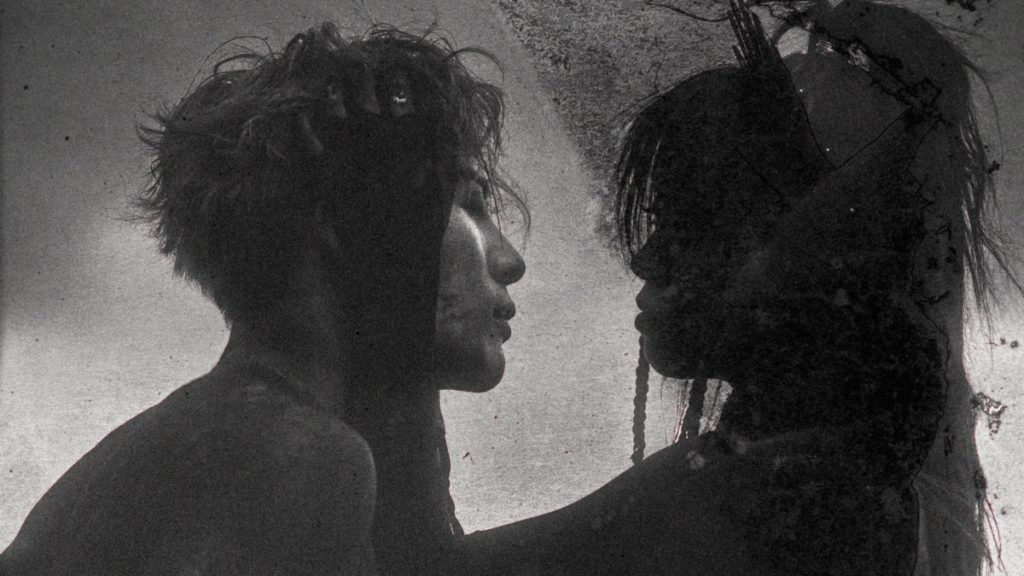 Released July 29, Jackson Wang is back with his second single "Cruel" off his upcoming English album MAGIC MAN, which is set to release September 9. The track was first announced on July 25 on the official TEAM WANG Twitter account, followed by daily countdowns from the artist up until the track's official release.
The MAGIC MAN Experience
Jackson Wang continues to venture into different sounds and genres with his single "Cruel." The track puts a rock twist to a hip hop and R&B composition as the bassline is reminiscent of the Arctic Monkeys' hit single "Do I Wanna Know?". The song was produced by Floyd Fuji, Roland Gajate Garcia, and Cambo and LOUALLDAY. The latter have both worked on Jackson's previous single, "Blow." Listeners are taken on a ride full of ups and downs just as a "cruel" relationship would. It is a constant game of tug-of-war in a relationship that seems to never truly end. The electric guitar is the highlight of the track with Jackson utilizing the strums for the choreography. In the video, he is strumming the glowing strings of one of the women. Jackson's vocals and the instrumental band together to help immerse the listener into the MAGIC MAN universe that he has created.
The song was co-written by Jackson Wang, alongside Cambo, Roland Gajate Garcia, Jack Samson, Louis Bartolini, and Kyle A Thornton. The lyrics bear the weight of not being able to let go of someone or a past relationship. Listeners see that the two are trying to move on, but one of them keeps coming back. This is shown through lyrics like, "I know you want me too / Even though you're not mine / You got that look in your eyes." As the song progresses, Jackson toys with the fact that his partner may not want to pursue this relationship anymore. However, those feelings for each other never really left. "This ain't what you want / This is what you need." Ultimately, the lyrics tell of how this relationship is no good for the two of them with the analogy used in the lyrics, "A little gasoline and a match." The two may cause more harm to each other than good.
A Battle of Temptation
Jackson Wang's artistic vision for "Cruel" was brought to life by director Rich Lee. The music video truly brings us into the world of MAGIC MAN with the cinematic storytelling of love and all that is encompassed by it. The scene is set in a post-apocalyptic world with Jackson covered in ash and dirt, the buildings around him are demolished and ablaze. He is seen fighting off forces of the dark world by sucking the life out of them. The music video visualizes the experience of a tempting relationship full of enchantment, seduction and struggle. Though the video is only three minutes and fifteen seconds long, it truly feels like a movie full of action and quality visual effects.
Jackson Wang Cinematic Universe
Jackson's fans, also referred to as JACKYs, expressed their admiration for Jackson's creative direction by calling the music video a masterpiece.
Some JACKY's appreciation for the visual effects in the video led them to compare the MAGIC MAN universe to the Marvel universe, referring to it as JWCU: Jackson Wang Cinematic Universe.
This Is Jackson Wang
"Cruel" proves that there is much to anticipate from the Hong Kong native's upcoming album MAGIC MAN. Fans first got a peek into the MAGIC MAN experience with Jackson Wang's previously released single, "Blow." Fans are brought into the creative mind and world of Jackson Wang with each music video and song release. We at EnVi cannot wait to see what else is to come for Jackson and MAGIC MAN.
Listen to "Cruel" on Spotify and Apple Music!
Keep up with Jackson Wang and his upcoming promotions by following him on his official Instagram and Twitter accounts. Also, be sure to follow the official TEAM WANG accounts on Instagram and Twitter.

Want more Jackson Wang? Read EnVi's coverage of Jackson Wang's "Blow" here!