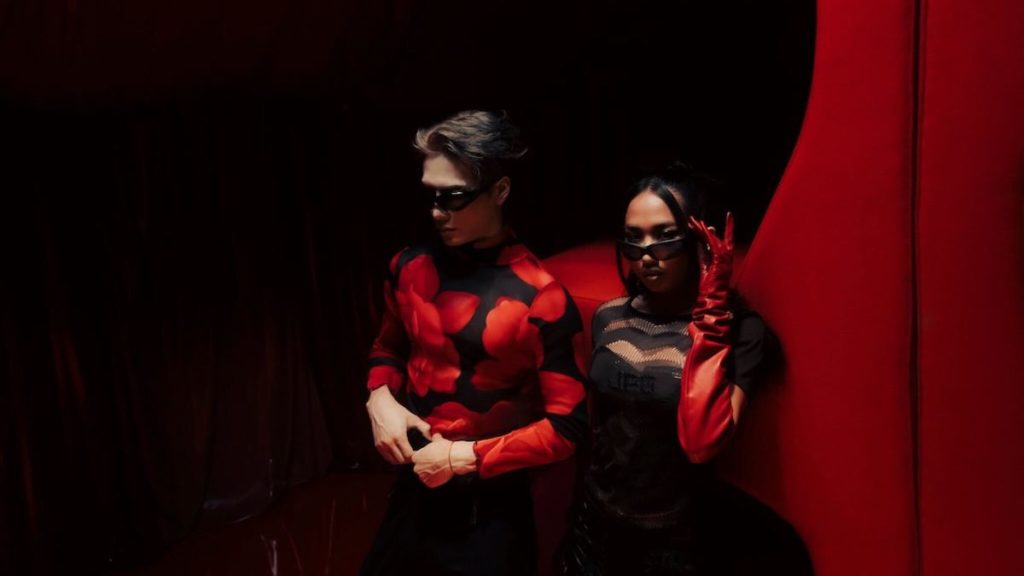 On Friday January 6, Thai rapper MILLI and Chinese artist Jackson Wang released the music video for their collaborative track "Mind Games." Jackson and MILLI premiered the song last July during a live performance in Bangkok, before the Bangkok Century Cup exhibition match. The single was revealed to be a part of 88rising's Head in The Clouds III album, and the duo performed the song at 88rising's Head in The Clouds festival last August.
Playing Mind Games
Mind games are confusing, exhausting, and maddening. In a relationship, mind games can leave a person wondering what they did wrong. This can cause both a mental and emotional toll on them. These are the feelings that Jackson and MILLI tap into in their new song, "Mind Games," as they search for explanations to the mind games they play with each other.
Written by Grammy-nominated singer-songwriter Gallant and produced by Monsters & Strangerz and Stint, the track is contemporary R&B. The two artists' distinctive voices complement each other to create a sweet and sensual contrast. Jackson and MILLI represent two partners caught in the middle of their own neverending mind games, looking for a way out.
The lyrics depict how they are both exhausted from playing with each other's minds, without a clear distinction on what they mean to each other. "Who says I wanna think it through?/ Who says I wanna play these mind games anymore? / This revelation's overdue. / Who says I wanna play these mind games anymore?" Once they realize that they no longer want to continue in this constant maze, they begin to question their feelings. They reveal that they have been looking for answers to why they continue to play with each other's feelings, but haven't yet found that answer yet. "Middle of the night, askin' why I've been thinking twice for so long/ Playin' mind (Playin' mind) Playin' mind games."  
The video unveils Jackson and MILLI in a glass maze. Jackson is dressed in a red and black skin tight shirt with red flowers, black slacks, and black shades, while MILLI dons all black with red leather gloves. Each shot intercuts between Jackson and MILLI, and once MILLI begins the chorus the camera zooms out to portray the idea of the "mind game" MILLI is playing. She's literally inside Jackson's mind, surrounded by stairs draped entirely in red. As MILLI sings, she stands near a giant red 王 sign –Jackson's last name in Chinese characters – showing off her hold on Jackson even within his own mind.
Trapped in the maze, they get closer to finding each other as the music video progresses but never actually cross paths. It's almost as if something is holding them back from finding each other. In a way, this can be interpreted as the idea that they subconsciously might not want to actually do so, because once they do, the answer to that question they've been singing about might not be the one they hope to find. 
What's to Come?
Jackson is currently on his "MAGIC MAN WORLD TOUR," which will conclude with a show in Dubai on February 4, with the promise of more dates being added soon. He also recently released the Chinese song "Why, Why, Why" and is featured on long-time collaborator BOYTOY's new song "Imagine." 
MILLI dropped her long-awaited debut album BABB BUM BUM in November and became the first Thai solo artist to perform at the Coachella Valley Music and Arts Festival. MILLI is also set to debut in her new girl group MINUS:The Imperfect Girls, which consists of four members with different artistic styles, each played by MILLI herself. MINUS is set to debut their first single soon. 
Interested in more music releases? Check out our article on MOONBIN&SANHA's third EP here!