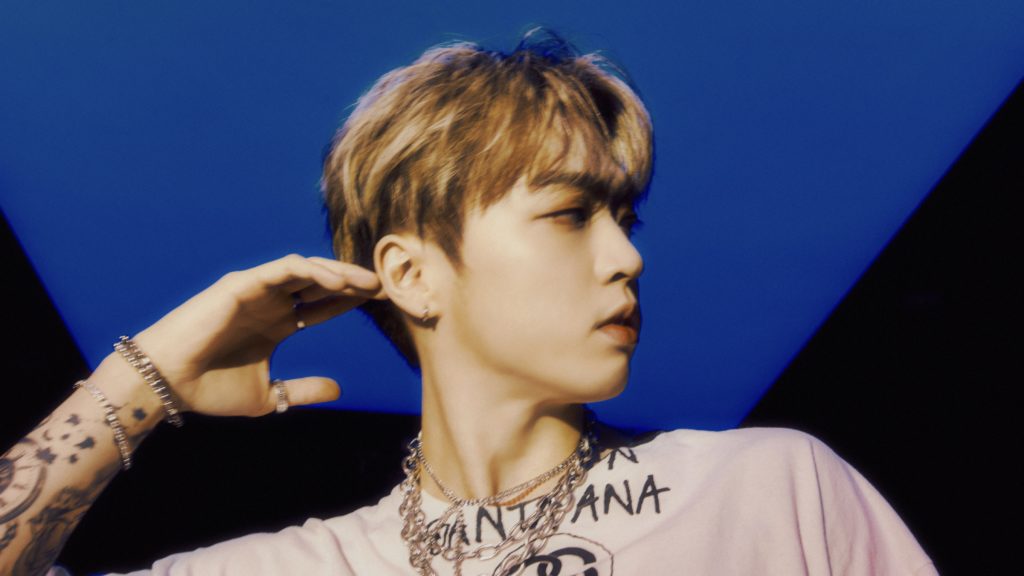 With a new album dropping soon and an upcoming tour, singer-songwriter JUNNY is making waves in the K-pop industry. To tease the album, JUNNY previously dropped two pre-release singles titled "Get Ya!" featuring pH-1 and "Color Me" featuring CHUNG HA. As we inch closer to the album release date, JUNNY once again spoke with EnVi over email to give the exclusive scoop on his upcoming album and much-anticipated tour.
blanc
JUNNY's first ever studio album will be released on August 12. Fittingly titled blanc, which means empty space, the album will explore what experiences shaped JUNNY to be who he is today — JUNNY is the empty canvas that has been colored by the experiences he describes in the songs on the album.
"Color Me," a pre-release track from the album, is an uptempo retro-pop track that strays from the usual R&B. It gives a sneak peek into the album as the lyrics describe how other people in JUNNY's life "colored" him to be the person he is today.
When asked about the themes explored in this album, JUNNY responded, "It's mainly structured into two parts, love and life, because those two things are the most important things in my life and what has inspired me to create this album!" He has previously mentioned that the album is a culmination of all of the experiences he has had since moving to South Korea. Though some may struggle to put their personal stories into words, this was not the case for JUNNY. "I've had so much fun going down memory road, looking back and seeing how much I've grown as a person and it was definitely a humbling moment for me."
There is no life lesson in the album, but there's no doubt that JUNNY has poured a lot of himself into the album. "The tracks in the album consist of significant moments in my life where I feel a certain emotion, and I tried to express it by various sounds and genres. The tracks in a way are all connected since they all come from my own experiences." When asked to sum up the album in five words, JUNNY simply answered, "past, present, future, love, and life."
Discovering His Inner Artist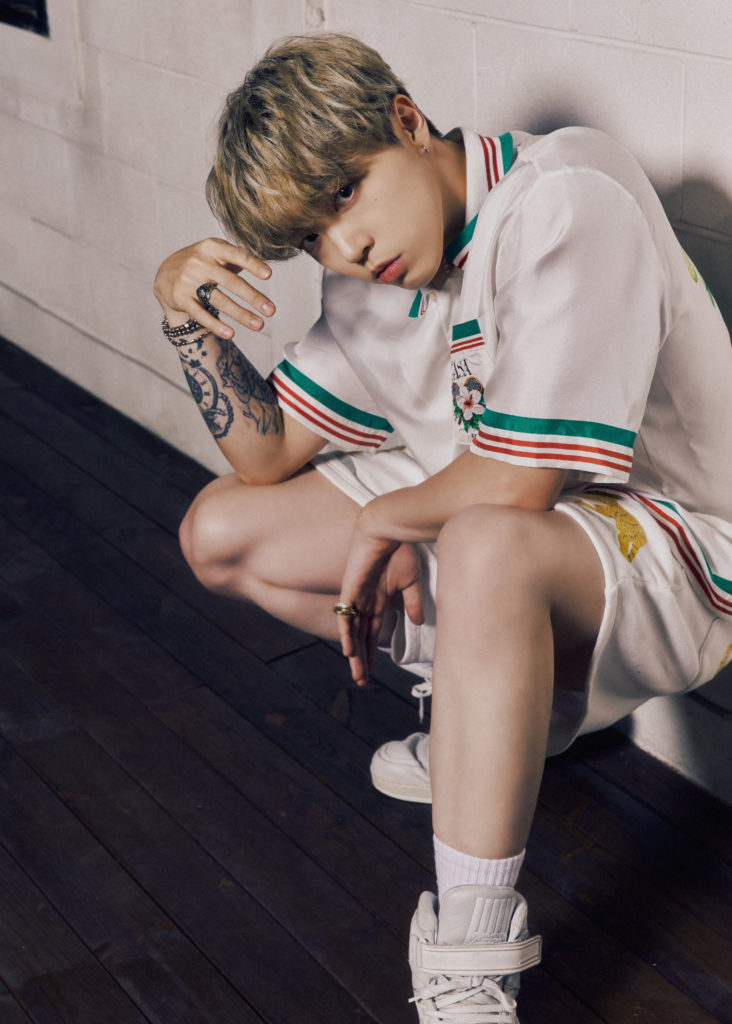 Coming a long way since his SoundCloud days, JUNNY acknowledges that blanc is a huge milestone for him. But the modest artist reveals that this is just a stepping stone, as he continues to develop his artistry. " I wanted to connect more with my fans and take my artistry a step higher. Since this being my first ever full-length album, I believe that this project can take me to another stage in my career, and hopefully, I'll continue to grow musically and as a person in general!"
Despite his young age, the 26-year-old has an impressive amount of experience in the music industry. He is credited on many top hits for artists including EXO's KAI and Baekhyun, NCT 127, NCT DREAM, NCT U, and GOT 7's JAY B. This year, JUNNY chose to focus on his own music, building himself as an artist, and learning about what he wants to communicate to his fans, JUNNIVERSE, through his music. "I want to convey emotions that they can relate [to], tackle topics that they can really feel, and just let them know that we are all connected. I think that's why I try to write songs that are relatable and personal as well." But along with writing songs for his fans, JUNNY also reveals "[I enjoy] releasing these songs I write under my own name, being creative, overseeing all aspects of the music, and being able to lead a project like my album "blanc" from start to finish!"
Growth has always been at the forefront for JUNNY. Though he has contributed a lot to songs for other artists, it never deterred him from learning about his own artistry. "I've been through so much since my early years of making music and I've gotten to a point where now I know exactly what I want out of a song, and to just purely enjoy making music and I think that's very important to have as an artist. I want to keep striving for a better me and hopefully, I'll continue to put out good music for my fans and keep on growing!" Collaborating with artists like pH-1, CHUNG HA, and JAY B has helped JUNNY develop his own artistry. "I remember JAY B telling me to believe in myself and my craft, stay humble, and continue to work hard and those have been my main priorities and still are to this day!"
Next Stop: Tour
Along with releasing his first ever studio album, JUNNY is also preparing to go on his first ever tour in Europe and North America which will kick off at the end of August.
When asked what fans can look forward to for the blanc tour, JUNNY answered "They can expect a heartfelt show, filled with songs of my own that I've put out in the long past, and the recent releases, special cover songs, and much more! I'm just so excited for the tour and I really hope my fans will enjoy it!" Earlier, JUNNY also asked fans what songs they would want to hear on tour. With the wide discography JUNNY owns and various covers he has done in the past, the setlist will surely be a surprise to fans.
With both the tour and album releasing soon, JUNNY is understandably on an emotional roller coaster leading up to the big day. With a laugh, JUNNY said "I'm nervous, excited, scared, grateful, I'm literally all over the place. I'm trying my best to keep calm but it's tough." But when asked what obstacles he has as of now, the introspective artist thoughtfully answered "there are no obstacles for me right now except continuing to up my game, to evolve…but I think that's our job as artists, to be better than before. I feel like it's a brand new chapter for me and I'm excited for what's to come!"
JUNNY concluded the interview with a message to EnVi readers: "I'm coming out with my first ever full-length album called blanc on August 12, and also I am going on tour to London and Paris at the end of August and a North American Tour in September so make sure to get your tickets and hopefully I will see you in person so I can sing my heart out for you all 🙂 Thank you so much for this amazing interview! Big shoutout to EnVi for having me and have a great day everyone!"
Check out Junny's music on Spotify and Apple Music and be sure to follow him on Instagram, TikTok, and YouTube to keep up with his latest updates!
Want more JUNNY? Check out our previous interview with him here!