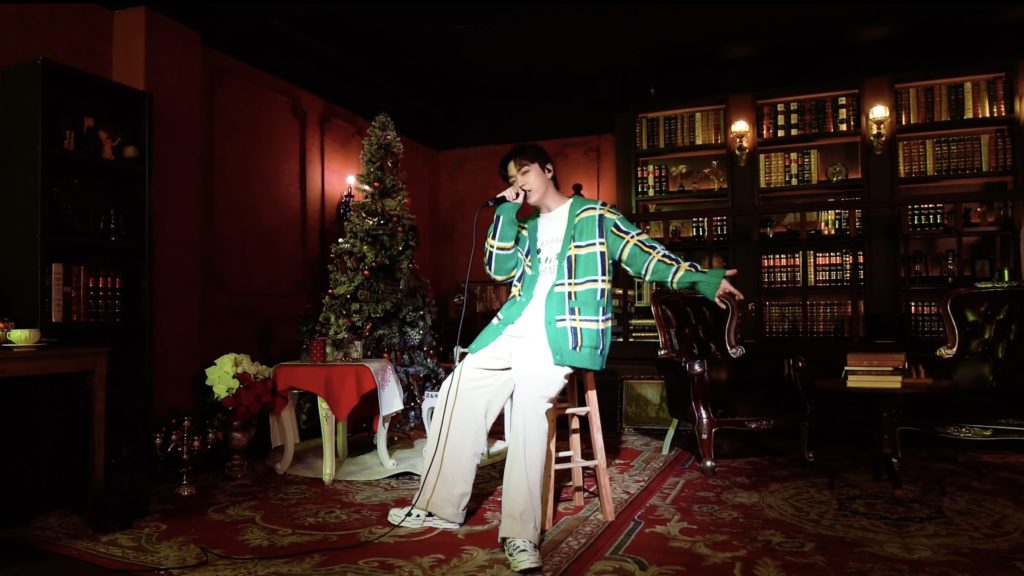 Get in the holiday spirit with Junny! On December 23, 2021, Junny released a surprise Christmas medley on Youtube. Mere days before the release of "Nostalgia," with JAY B, the holiday medley was a pleasant surprise for fans.
The Christmas Medley
In the seven-minute video, Junny performed five holiday classics–"Mistletoe," "Last Christmas," "All I Want For Christmas Is You," "This Christmas," and "Have Yourself A Merry Little Christmas." In a dimly lit, cozy room, complete with a Christmas tree, Junny sported a festive green cardigan as he sang.
The R&B singer was accompanied by just a guitar and performed a stripped-down version of the songs, highlighting his vocal color. Junny's clear, soothing vocals embodied the cozy feeling of holiday music complete with riffs and high notes. After the release, his fans were not disappointed.
Ending 2021 on a High Note
Junny previously released a single track, "HIDE AND SICK," in November. This came after he released a double-track album, INSIDE THE SOBER MIND earlier in the year.
Along with the Christmas medley and his past music releases, Junny will also release new music in December. It was announced that on December 27, the singer will release two new songs, "Nostalgia," featuring JAY B, and "Solo," with lullaboy. After the success of "FAME," Junny and JAY B are teaming up once again and have fans anticipating another hit track.
Keep up with Junny on his Instagram to learn about his new music and more!

Want more? Check out EnVi's coverage on Junny's latest single, "HIDE AND SICK" here!