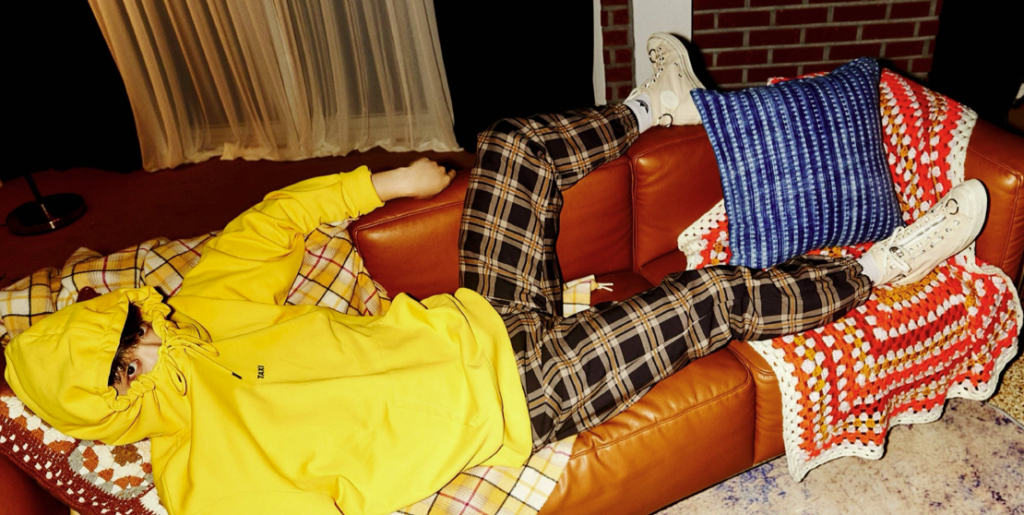 On November 10 at 6PM KST, singer-songwriter Junny released his seventh single album, HIDE & SICK. The all-new single comes five months after he previously released his double-track album, "inside the sober mind."
A series of colorful teasers emanating an energetic, yet comforting vibe were released throughout the week before the single dropped. 
View this post on Instagram
View this post on Instagram
View this post on Instagram
HIDE & SICK
Written and composed by Junny, "HIDE & SICK" is an addicting track. On first listen, it may seem upbeat with a feel-good aura. But on closer listen, the heavier, more somber lyrics seep out. 
Throughout the music video, Junny is having a one-man party and seems to be having the time of his life. But he uses this video to showcase feelings of loneliness and longing for friendship. He starts the song singing, "Again, hide & seek / I wonder who will find me / I'm sure there will be someone / I'm beginning to get nervous." Cleverly using the widely known game of hide-and-seek, Junny uses it to express the pain and hurt one feels when playing alone. 
In the chorus he sings, "I wish I could be never alone! / I'm tired of being so lonely / I know that you won't understand but / I wish I could be never alone!" which furthers his longing to have friends. On Arirang Radio Music Access, Junny explained that the song encompasses his past relationships and feeling like an outsider. 
Talent Beyond Singing
Junny is a Korean-Canadian singer-songwriter from Vancouver whose music often incorporates R&B with subtle hints of pop. Along with his own discography, Junny has also participated in the discography for several notable artists and groups. He is credited on songs like "Pilot" for NCT 127, "ANL" and "Be There for You" for NCT DREAM, "Privacy" for Baekhyun, "Troll" for IU, "Action Figure" for Way V, "Mmmh" for Kai, and many more. He has also posted covers of some of the songs he has worked on including "From Home" by NCT U and "Mmmh" by Kai. 
He has also recently collaborated with Jay B and Ha Dong Qn on the songs "Fame" and "ME.N.U." 
You can follow Junny on his Instagram to keep up with more updates! 
Want more music? Check out TXT's new Japanese EP here! 
Thumbnail courtesy of Mauve Company