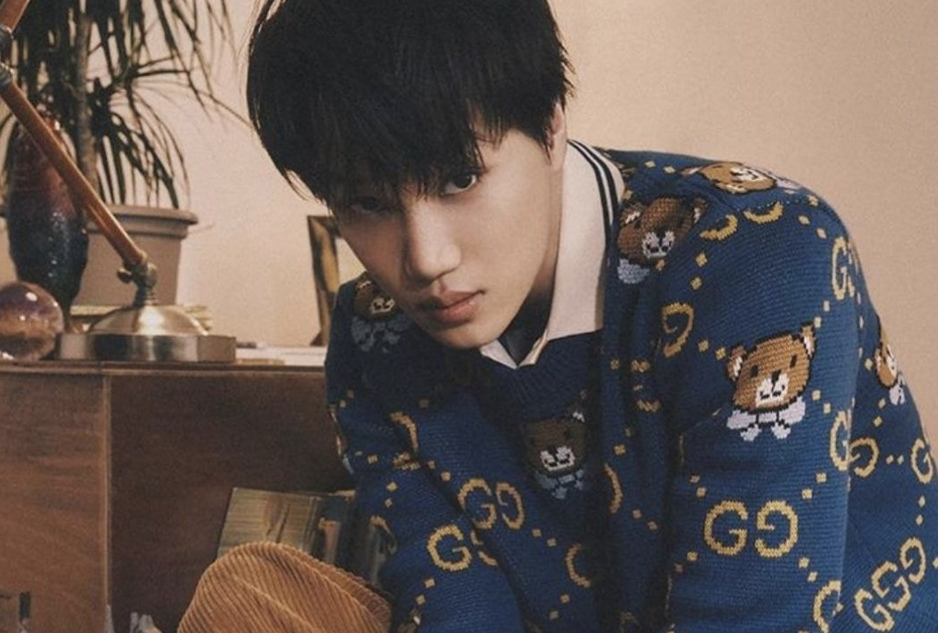 By Marbella Ramirez | @jaehvunity
News of KAIxGucci came on February 19th after Esquire Korea unveiled their March cover star. Gracing three alluring covers, KAI revealed his capsule collection 'KAI BEAR' for the world to see.
View this post on Instagram
Gucci's 100th anniversary capsule collaboration comes after years of a flourishing relationship between the two fashion industry powerhouses. The beginning of KAI's relationship with the brand can be dated back to his first fashion show in 2015. From there he became Gucci's first global ambassador for two consecutive years in 2019 and 2020. During those years he was featured in multiple campaigns, such as 'The Performers' cementing his position as Gucci's it boy.
The revelation of KAI's capsule collection marks a historical milestone in Gucci's history. While he may not be the first artist to collaborate with Gucci, he is the first Korean celebrity to do so.
Previous capsule collections have featured artists from a multitude of nationalities including Unskilled Worker from Britain, Spanish artist Coco Captán as well as a special capsule collection in honor of late American fashion icon Ken Scott.
The collection features earthly and neutral colors as well as GUCCI's iconic red and green. However, there is a detail that bears more significance to not only KAI but EXO-Ls as well. 
During an interview with Esquire Korea, KAI spoke on the importance of the bear in his creations. The bear emblem, dubbed "Kaibear" or "Kaigom" is meant to add a casual spin on the luxury brand's image. Furthermore, Kaibear is a nod to his supporters, the fans that have been with him ranging from his debut in 2012 to now. He has taken the bear persona given to him by those fans and made it his own through this collection.
In support of his collection release, Gucci partnered with Seoul-based contemporary artist, IM Jibin, to parade giant Be@rbrick balloons across five locations in South Korea as a continuation of Jibin's 'Everywhere' project. Locations included Bukchon Hanok Village, Seoul Tower, Dongdaemun Design Plaza, Busan and Gamcheon Cultural Village. Gucci's official Instagram has showcased this collaboration through their highlights.
In addition to his three solo Esquire covers, Monotube magazine will release an exclusive 64 page photoshoot magazine with interviews on March 4th. The magazine is available through reservations starting from February 26th. It will also be made available in Gucci Pin stores carrying the 'KAI BEAR' collection. 
Looking at the bigger picture, KAI's attainment does more than expand his influence in the fashion world, it opens the door for other Korean celebrities, as well as aspiring fashionistas in other parts of the asian market. KAI has been known to be supportive of his niece and nephew, with this collaboration he becomes a bigger role model for children like them.
KAI isn't the only fashion icon in EXO. Sehun has made headlines with Louis Vuitton, Baekhyun is co-creative director of Prive Alliance and Chanyeol has had his fair share of fashion weeks with Tommy Hilfiger. Read more about EXO and K-pop's journey in the fashion industry here!