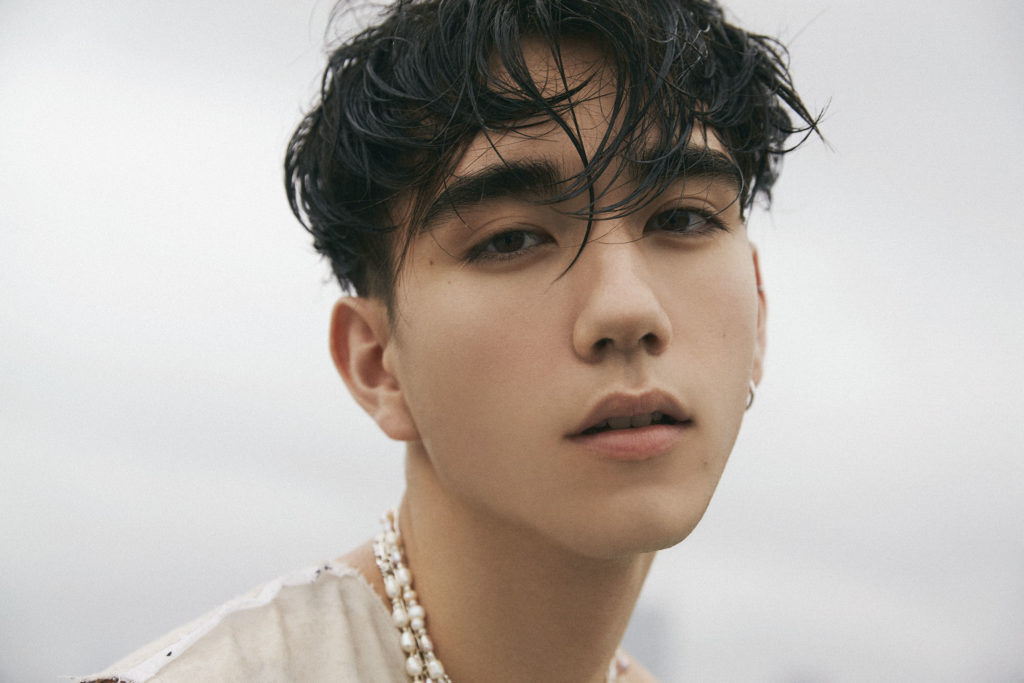 From New York City to Japan, Japanese-American artist Kazuma "Kaz" Mitchell, is an alternative R&B singer-songwriter based in Tokyo. A member of Japanese boy group INTERSECTION, the 21-year-old recently launched his solo career in June with the release of "White Stallion," a single from his debut EP Code Love. Kaz spoke to EnVi over email about the inspiration behind his music, his experimentation with different musical elements, and his never-ending love for creating music.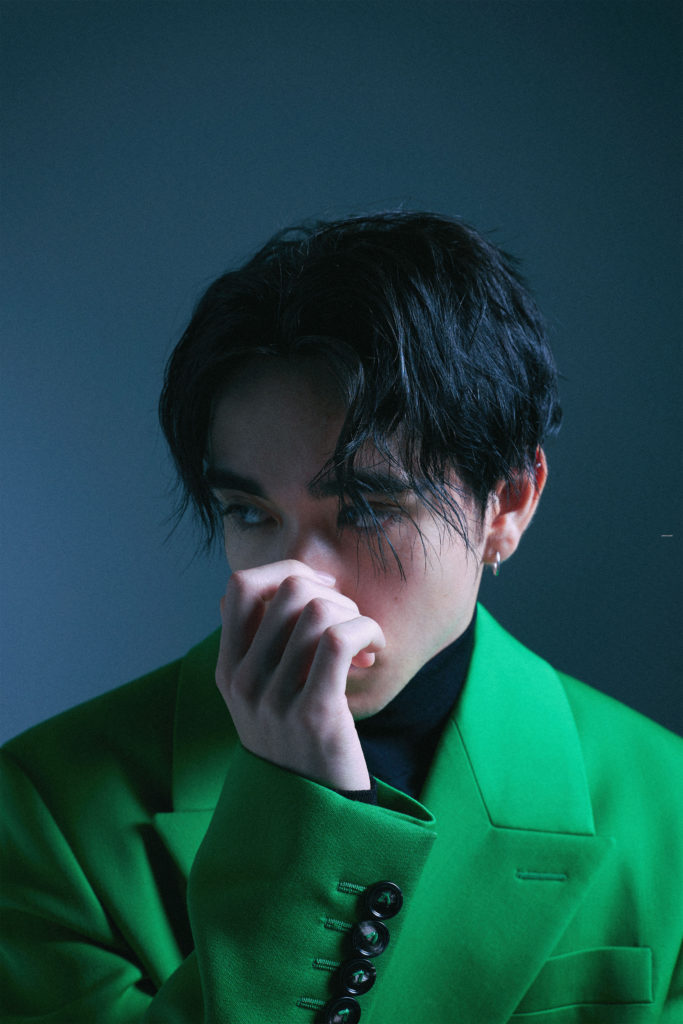 MUSICALLY INCLINED FROM THE START 
With some of his earliest memories being of him dancing along to Disney's most popular musicals, music has always been a constant presence in his life. "I think it was before I was even conscious. Like my earliest memories are me dancing along to Mary Poppins and Little Mermaid. I also love Lion King." 
Having found music at a young age, Kaz's passion for it is felt through every drum of his guitar and every lyric he writes. Whether he's covering songs on Instagram live or experimenting with different melodies and rhythms in the studio, the artist's craft is always evolving. Though a member of J-Pop group INTERSECTION, his sound is a sideways step away from "idol" music, leaning towards a more subculture, alternative R&B sound that he enjoys doing. 
"Right now my music is kind of not pop, not really idol style. It's more subculture, alternative R&B stuff. So I'm just doing the music that I love, doing music I enjoy," Kaz tells EnVi. 
When asked about whether he feels he's already found his sound as a soloist, Kaz expressed he has thought he's continuously exploring and experimenting with it, "I'm always exploring it but I definitely have. Like all the music that I'm putting out as a solo artist is definitely music that I'm proud of and music that I enjoyed making. So I think I found my sound but I'm willing to sort of experiment more. And maybe going to hard electronic stuff, or make a deep techno track or maybe even making a heavy metal track. I don't know, we'll see."
ARTISTIC PERSPECTIVE ON MODERN LOVE 
"White Stallion," the first single released off of Code Love, is an experimental track that takes on a modern twist on love. Inspired by his personal experience, the song offers listeners a realistic perspective on falling in love in an age of digital society, while maintaining the traditional love song vibes. Working alongside producer friend Chasu, Kaz detailed the writing process behind the song being something that came naturally to him. From the melodies to the lyrics, the song reflects this theme of artistic love that is heavily present in today's world. 
"It kinda came naturally. I worked alongside my friend Chasu, who definitely had the same sort of experiences as me. I guess most kids my age would have the same experience of falling in love online or just talking to people online," the singer wrote. "The sound as well, sort of reflects that with some digital noise added in, mixed in with the acoustic sort of motif of a traditional love song, I guess. So yeah, I like the balance that we got going on sort of the experimental as well as keeping some traditional love song vibes in it."
The experimental sound Kaz and his team created for the song is further illustrated in the "White Stallion," music video, where a canvas of visual effects and meticulously placed backgrounds are used to depict this artistic love story.         
When asked about the process behind the video's creative direction, Kaz wrote it was a reflection of the creative decision-making behind the music, a love story that depicted the fusion of digital art elements to create a world that's not quite based on reality and not quite digital. 
"I think the creative direction behind the music video sort of reflects the creative decision-making in the music as well. We wanted to create sort of a love story that is meshed in with digital art elements and then create a world that's not quite reality and not quite completely digitized. So I think we did a cool job with the three art projects that we were incorporated into the music video." 
A LITTLE BIT OF JAZZ, A LITTLE BIT OF R&B, A WHOLE LOT OF KAZ 
"Yeah, I go by instinct. I think the best things that I create sort of come and I go into the studio and we're just kind of jamming and making random melodies and then it just comes to us and like, we're like 'Okay this one we're gonna use," the artist writes. Whether he's experimenting with different melodies in the studio or taking inspiration from his favorite artists, Kaz is a sponge who thrives on instinct and the unknown as he continues to cultivate his sound. 
An insight into his creative process reveals the many different layers to Kaz's artistry.  Naming artists like Mac Aryes and Kyle Dion as some of his favorites, the singer leans towards a more NeoSoul sound. "It's mostly alternative R&B, jazz, maybe a little bit singer-songwriter, and then some electronic elements as well. Those genres definitely speak to me." 
And for Kaz, the source of inspiration for his writing is all around him, a fusion of his personal experiences and imagination.  "I wouldn't even say that every one of my songs is inspired by my own personal experience. Sometimes it's through my imagination and then sometimes it's a mixture of imagination and personal experience. I feel like when you're making art or music, some of it has to come from yourself, or else there's no point in doing it." 
Continuing on, he noted that when writing he always tries to keep the story within his songs up for interpretation, allowing his listeners to experience and feel the music the way they imagine it for themselves. 
"I kind of go off personal experience and then mix it with situations that I come up with. But I would never write in super hard detail about my personal experience because it would just be a story with people that you guys don't know," Kaz expressed. "I always try to keep it somewhat vague and hypothetical so I can apply it to multiple people but also have a sense of it's definitely coming from me. And it's my story. So hopefully you can pick up from that and interpret that the way you want to."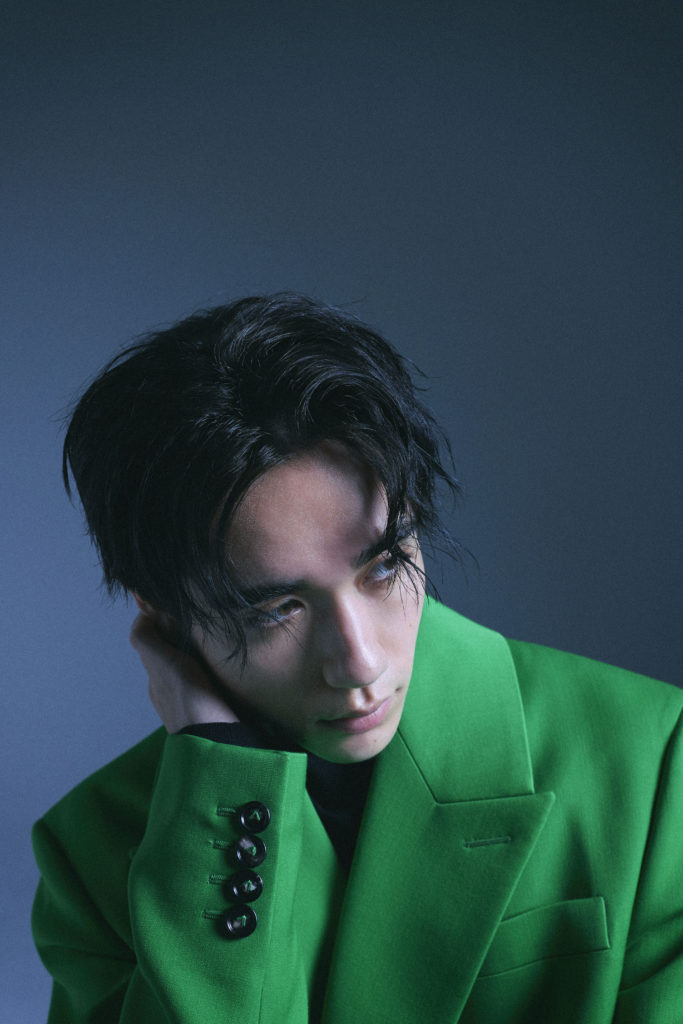 A FORCE TO BE RECKONED WITH 
Kaz's musicality is a force to be reckoned with. With his roots in jazz music, the singer has expanded his horizon as a soloist, experimenting with different melodies, harmonies, and rhythms as a way of challenging his artistry. 
Previously released singles "Red Lights," and "To You," both written and produced by Kaz himself, are filled with jazz harmonies and sweet-sounding melodies, a token of the kind of sound Kaz is cultivating for himself. A unique color only Kazuma Mitchell can bring to life. 
"Well, for music I've always tried to make something more complex than people would normally hear. And I always challenge myself to try some new form of music that I haven't done before," Kaz wrote. "Such as playing with the meter or tempo, playing with the different harmonies, weird harmonies, jazz harmonies, and playing with melodies and rhythms that people normally wouldn't use. So I'm always looking for something new to try out." 
EXPERIMENTING SOUNDS: CODE LOVE
That new sound can be found in Kaz's debut EP Code Love, set to release on September 13th. With recently released tracks "Drown," and "Summer is Over," already illustrating the various musical elements Kaz and his team has been exploring.
Featuring vocals from Hikari Mitsushima, "Drown," is a dreamy, experimental track that expresses the feelings one experiences while being in love, a drowning of emotions. Kaz highlighted the significance of experiencing the song and the emotions it evokes in the listener for themselves, "Whether it's a love affair with a target person or a strong feeling for oneself that only one can understand, I think it's okay to receive it differently depending on the listener. Rather than explain too much. It's your own interpretation of how you're drowning in the waves of emotions. I hope you can feel it."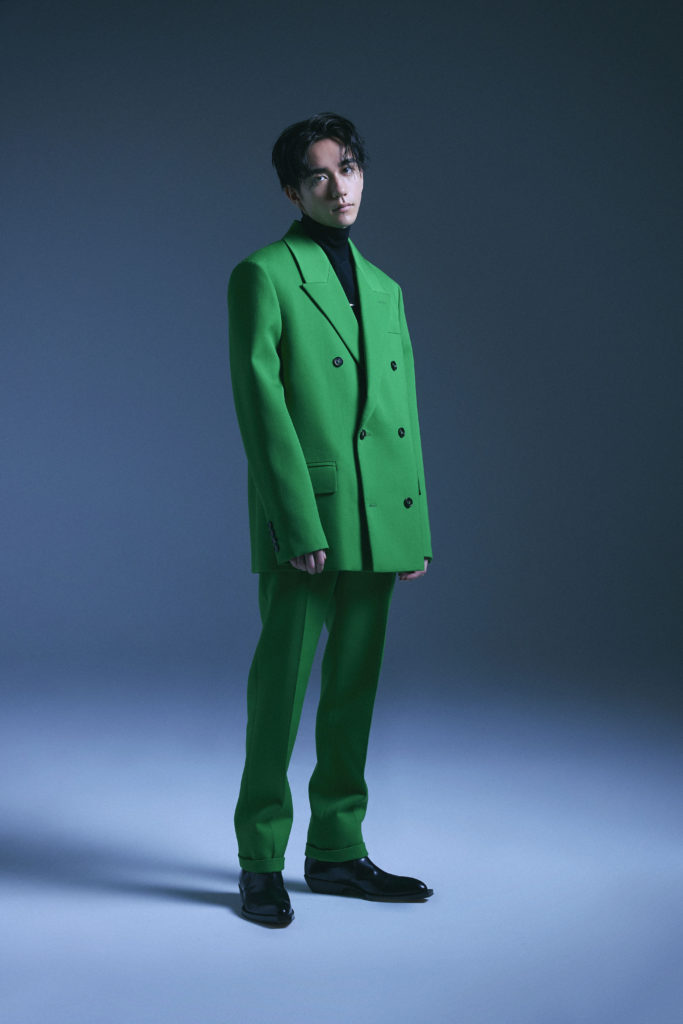 Written by Kaz and Mai Anna, "Summer is Over," is described as a free tempo, jazz/blues-inspired track that expresses the passionate feelings of being in love with someone during the warm season. Blending Kaz and Mai's smooth vocals, winsome melodies, and charming lyrics, the summery track perfectly encapsulates the warm feelings of summer and the season's romance. 
Kaz's debut EP Code Love is filled with a variety of music. From hypothetical nuance tracks such as "Drown," to experimental and jazzy songs like "White Stallion," and "Summer is Over," the artist hopes his fans can distinguish the different musical elements he's exploring while enjoying the feelings it brews in them. 
"So there's always some sort of experimentation going on and my songs whether that be through the lyrics or whether that be through the track and the music itself. So hopefully you guys can see those elements and not make a decision based on the first listen of the song."   
Be sure to check out Kaz's debut EP Code Love, out now on all streaming platforms, and follow him on Instagram! 
Looking for more music? Check out  Lee Hi's latest album release that only calls for red lipstick here.
Photos courtesy of Helix Publicity