To talk about Jinsol Woo, we'll first have to come to a conclusion about which side of him we are discussing. There are a couple of ways this conversation could start. It could begin, for instance, with his jewelry and clothing brand OHTNYC that's gone viral online for the K-pop idols and popular celebrities who've sported the pieces. Or his two singles released across streaming platforms within the latter half of 2022, launching his career as a musical artist. Or maybe it's his own budding social media presence that sets the point for our conversation's beginning. However the dialogue starts, it'll surely be an engrossing one — as expected when learning about the life of a multi-hyphenated creative who's dipped his toes (and successfully at that) into various avenues.
"At the time, I wanted to flip the situation," explained Jinsol, as if that was enough to fill in the blanks on how he managed to go from being an engineering major in Korea to an artist making moves in the fashion hub of the USA. Usually very private about his personal life, Jinsol chooses to focus on his creative work instead, but his journey to being the creative director of OHTNYC and his personal brand was a long one. As we're talking on this day, Jinsol is seated in a chair across from me with one leg casually perched up. His Dunkin coffee, which he occasionally takes sips from, is placed on the table between us. We're in midtown during lunchtime and it's overcast — the sounds of the city join our conversation.
When I walked into OHTNYC's studio on this particular afternoon when we talked, there's already noise inside as Jinsol bantered with Lin, OHTNYC's Chief Operating Officer and the apparent brain behind the brand's successful TikTok account. In the meantime, I observed the scenery. On a cubed glass display lay some of OHTNYC's jewelry, gleaming silver earrings, and necklaces reflecting off the small studio lights overhead. Behind my seat was a DIY black cobweb stitching and above me, a glass chandelier. It was all very on-brand with every piece of furniture adding to the space. As the conversation quieted down, Jinsol took a seat on one of the chairs, and our conversation, on OHTNYC, the influence of social media, his music, and his beliefs began.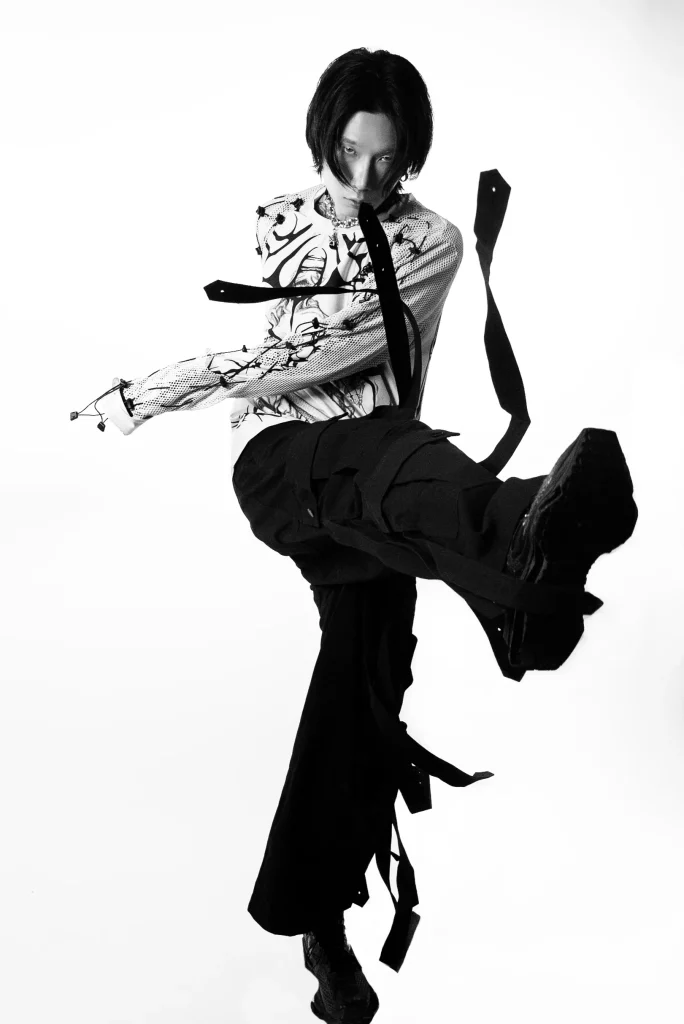 OHTNYC: Androgynous Jewelry for Everyone
Though his life seems quite glitzy right now – living in one of the four fashion capitals of the world, with an office near Times Square, and a flourishing online persona and growing brand – Jinsol divulged that he "actually came here with nothing." An acceptance to The Fashion Institute of Technology brought him to the U.S., but even while in school, Jinsol held a job on top of his studies. Post-graduation gave Jinsol the opportunity to work for the renowned fashion brands, Calvin Klein and Helmut Lang. "When I was working for corporate, I realized that working for somebody wasn't my passion, so I wanted to showcase my own art to the world, but the reality wasn't just to make the art, y'know?" So he kept working and switched to a different job. Jinsol's art, at this point, was his jewelry, which he'd make on the train during his commute to work. "It was difficult," he reflected. "But that was the only way. It was seriously the only way for me."
From utilizing whatever pockets of time he could find to working on his brand full-time, things have changed quite a bit for OHTNYC. The edgy jewelry and fashion brand has a cumulative following of 100,000 across its social platforms and has been worn by many notable figures. Making the list are Olivia Rodrigo, Doja Cat, Willow Smith, and members of IVE, ATEEZ, aespa, and many other K-pop groups. The jewelry is enjoyed by all genders, thanks to OHTNYC's genderless expression when it comes to its designs.
"For me, whenever I design things, I do not think about gender at all," Jinsol shared. "Gender for me is a," there's a pause to find the right word, "definition I want to challenge." Looking at the silver jewelry crafted with carabiners, threaded with motifs of butterflies, spikes, hearts, and crosses, the unconventional pieces extend beyond any gender constraint typically seen in jewelry. "I don't want feminine to be one thing. I don't want masculine to be one thing," Jinsol continued. "That's why I intentionally try not to draw any lines between gender."
The potential of OHTNYC's jewelry lies in the wearer it enhances. "[The jewelry] empowers them, not makes them masculine or makes them feminine," Jinsol said. With this sentiment, OHTNYC's reach is boundless.
OHTNYC's purpose doesn't stop at questioning the traditional definition of gender, though. "My main motto," Jinsol shared, "is always, 'redefining what's right or wrong,' and challenging the standard art in the world." It's why the brand's first collection was inspired by sex stores. "I didn't like the fact that the aesthetic wasn't appreciated, or the aesthetic was not okay for everyone to wear," Jinsol said candidly. The taboo associated with purchasing jewelry and clothing from sex stores and desire to push the boundaries of what is acceptable inspired OHTNYC's first drop and has been a recurring theme through the brand's designs. "At the end of a day, what is right is a big statement. It cannot be defined by an individual or society."
This quality is what makes OHTNYC so different from other brands. Across the brand's socials, you'll see different people, all with different aesthetics and identities, adorned in the jewelry. In a one-size-fits-all world, OHTNYC is pointedly inclusive with its intention. The jewelry brings power to the wearer, allowing them to experiment with style in a way unique to them.
When talking about inspiration, Jinsol shared, "I get inspired by culture." He clarified, "Whatever culture I am interested in, I would say I get inspired by the whole culture. For example, first was sex. And second was gaming, like particular game characters. And now, I'm doing more anime-related things." Without pointing to a specific inspiration, OHTNYC embraces cultures in their totality. "I'm more inspired by the culture and think about the way to escalate that or make it into fashion that is okay for everyone to wear, that it's so cool that people cannot resist to get into that culture."
This resting power of self-expression and embracing what is societally unexpected trademarks OHTNYC as a brand. It introduces a new caliber — one that stems from Jinsol's own values as an artist. "That was the main feel for the brand too: fully being myself. That's gonna differentiate the brand." With his artistic vision in designing, he shared, "Whatever I take in comes out differently. Whatever I see, it's gonna come out differently."
The design process itself mixes aesthetics and practicality. "I don't have rules. Everything's different," JInsol shared. Featured on the site at the moment at over fifty pieces, each unique in composition "Sometimes, I would make things together with my friends, or sometimes I just sit on a bunch of carabiners and play with it and come up with a design. But I believe in energy, so whenever I do things, I try to spread out the right energy."
The strategy in play comes with making designs that are sensical to produce. Most of OHTNYC's pieces are crafted in-house, so being able to put pieces together easily is part of the business. "There is a lot of logical thinking behind the designs — what people like, what's the look, what elements should I be using," Jinsol admitted. "Everything is very strategized."
Advantages of the Digital Age
TikTok and the influence of social media have had an undeniable hand in OHTNYC's success. For one thing, after the growth of his social media, Jinsol was able to safely quit his job and focus on the brand. However, Jinsol noted the complete enigma that is virality on the internet. "I think the world is super interesting," he shared, looking off to the side. "Even on social media, you'd put so much work into certain videos expecting it to blow up, but those videos never blow up. In reality, things you never expect blow up."
He then continued, "It's the same with designs." OHTNYC's best-selling piece, the spike necklace with swarovski crystal, was created in just five minutes. I feel like the definition of hard work and the definition of good creation is fake," Jinsol reflected. "In the world, we'd think that the product where we put hundreds of hours into would be the good product, but in reality that's not the case. No definition is needed in the creative world."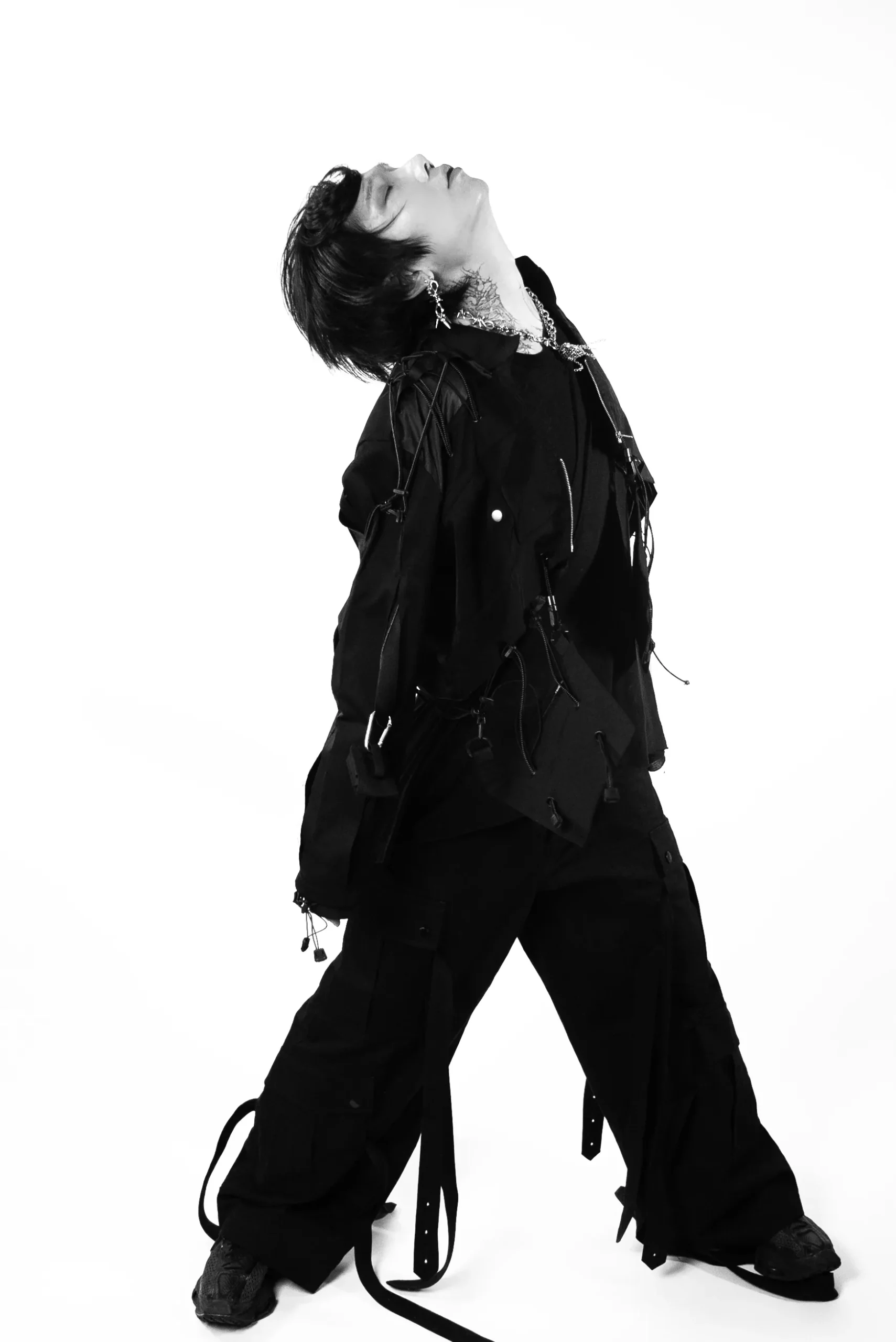 TikTok worked in a similar thread. With the help of Lin, who's "really good at conveying narrative" as Jinsol shared, Jinsol and OHTNYC were able to go viral on the popular platform. "I think I gained like 20k a day and then ever since, I jumped up to 100k followers pretty fast, in a month or two span." The brand's solid groundwork made this easy. At this point, OHTNYC had solid designs and decent K-culture exposure already. "I think I was geared up," Jinsol admitted. "All my days of me assembling jewelry on the subways, hustling, paid off." Coupling the immense effort already poured into the brand with interesting narratives fitting for the short-form platform, social media further catapulted OHTNYC into the fashion realm.
"We don't plan out," Jinsol shared when asked about TikTok strategy. "We just move as we go." This was surprising to hear, as content on the app can be highly curated, especially for brands. "We just try to make it easier, try to be relatable … [People] don't like to see the most professional video ever." Still, there's clearly a certain tenacity with which OHTNYC crafts its content across Jinsol and OHTNYC's social media. At one point later in the day, Lin and Jinsol casually passed a phone between each other across their two workspaces. Jinsol, responding to messages on his laptop, and Lin, tinkering with pieces, paused their efforts to refine the TikTok. "Can you make it something funny?" Jinsol asked as he viewed the video and passed the phone back. As blasé as OHTNYC's TikTok blueprint seems, the attention to detail in delivering quality content was loudly apparent. The quiet effort didn't go unnoticed.
Another Alter Ego: Musician Jinsol
Although TikTok and OHTNYC have been in the making for a while, what's new this year for Jinsol is a nascent music career, which started just in October of 2022 with the release of his first single "Internet Love." On his TikTok, Jinsol referred to his desire to sing as an alter ego. "It's a different form of creation," explained Jinsol, when comparing his other artistic endeavors to music. His two singles, "Internet Love" and "Minutes" capture a side different from Jinsol than his art. "Internet Love" is a retro track documenting the struggles of a long-distance relationship and the loss of hope after a failed love. The music video opens with a boxed television and continues the vintage aesthetic throughout the video. "Minutes," on the other hand, begins with the strum of a guitar, a steady beat soon joining in. Filmed as a fisheye selfie video, the song is an immediate earworm with its infectious chorus.
Both singles showcase Jinsol's unique vocals as a singer, which Jinsol attributes to his desire to explore his own voice. Once again, Jinsol's artistry rises directly from himself. It seems to be a recurring theme. "I tried to explore myself, so I tried to record myself over and over," he explained. "I should be the one who's able to explore [my voice] and try to find a different route to make my voice sound charming. That's why I just practiced different methods of getting my voice out."
The production process itself wasn't much of a hassle. Jinsol shared, "It was a really small session that I did, just with my friends. We just hopped in the studio, it was my friend's little apartment, and we just started creating." Once Jinsol explored his sound enough, he was ready to go into the studio. "Every song I created in three hours, four hours."
Music was a different form of artistry compared to his other endeavors. "Music has to be good, easy to listen to," Jinsol explained. "Even the recording — we don't try to find the best take ever, we're trying to go with the flow, go with the emotions, the energy. I think that's when the music comes out very enjoyable to listen to. It has to be fun for me to make."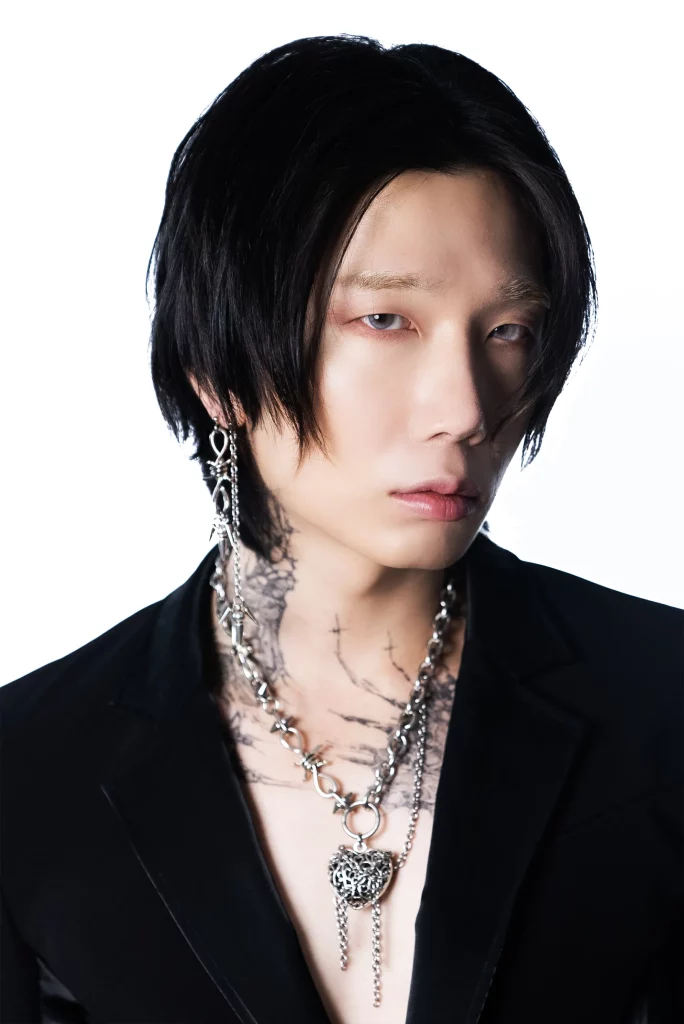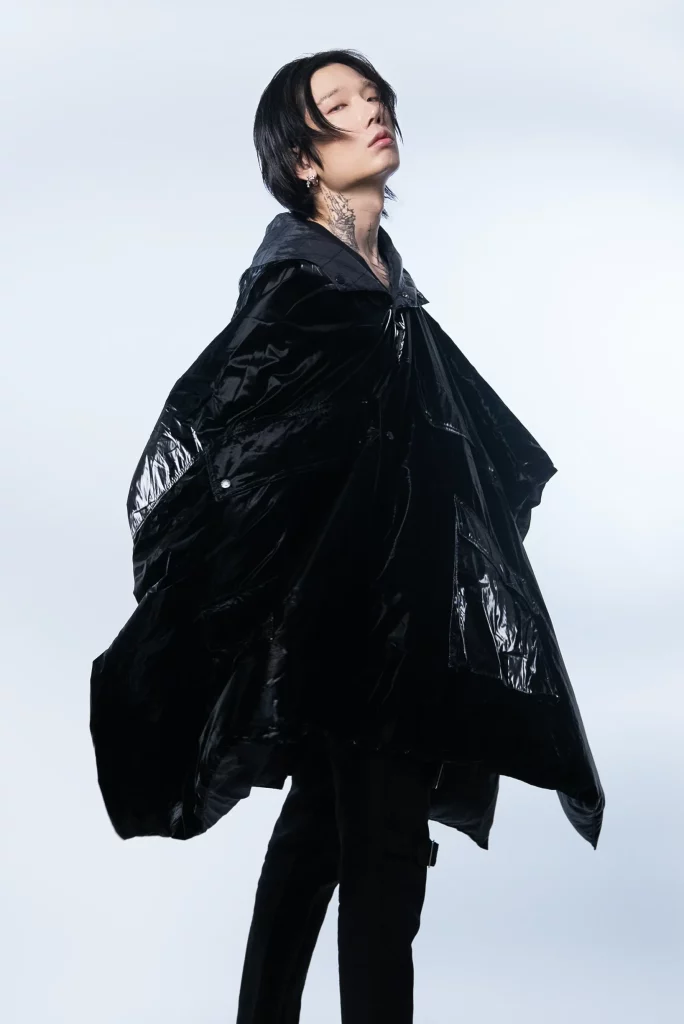 Jinsol's Secure Inner Strength
One of Jinsol's most apparent qualities was trust in himself and his efforts. No matter the topic — design, business, music — Jinsol pushed through despite any hindrance. There was no room for self-doubt in this equation. A few weeks prior to our talk, when we met for the cover shoot session, Jinsol quickly fell into a flow with the camera. One could hardly believe it was his first time modeling, given the ease in which the different looks panned out.
Maybe it's because Jinsol embraces himself and his talents so openly, though he's very humble about it all. He acknowledges the effort, the energy, and the time it takes, but it doesn't deter his ambition and isn't something he shies away from. "Ever since I came to [New York,] I always had a figure of myself in three or four years that I knew I was going to become." This resoluteness in his abilities and potential was refreshing. "Me right now is one of the figures I knew would happen in three years," he continued. "That's my mentality. I don't really doubt myself. I always like to stay positive, stay believing, manifesting. And then that always happens."
Jinsol's workaholism has prompted a new turn toward self-care. "This Sunday, I'm going rock climbing, he shared excitedly. "That's gonna be fun." Usually though, he finds himself traveling around the city to work in various places. Cafes, museums, and the like become optimal places to sit and be productive. At this point, Lin interjected from across the room, "Jin's definition of having fun is doing work together at a coffee shop. That's how he spends his relaxation." Hearing this, Jin admitted, "I'm aware that it's unhealthy. I'm getting to a point where I need to take care of myself." For other practices he's been implementing lately, Jinsol mentioned setting up a morning routine and doing more physical activities, like crossfit. "Little by little. One step at a time."
Aside from his work ethic and newfound intention to implement more self-care, Jinsol's main driver is his immeasurable belief in his own art. It's what held him as he traveled across the world and found himself in New York. "I truly believe in my creative vision," he explained. "I mean, I have to," he then clarified. Recalling the amount of work, early mornings, commute times, and other pockets of time he pushed through to create OHTNYC, such a feat would be impossible without a deep-rooted belief in self. This lack of self-doubt allows Jinsol to be explorative in his designs and in his pursuits. Likewise, it's what has made OHTNYC attractive and everlasting as a brand to customers and celebrities alike.
Throughout our conversation, this sentiment becomes a recurring treat. How often is it that you find someone so wholly trusting of themselves that the idea of things not working out is simply not an option? It makes sense then that Jinsol wants buyers of his jewelry to feel the same. "I want them to feel empowered and stronger and more confident. That's how I want them to feel," he said.
Although Jinsol has always been confident and sure he would be successful, it was a long journey to get to the current point. "People didn't really see me as who I am right now," Jinsol shared openly. "In my inner mind, I was still confident, but outside, my confidence level was a little suppressed by others, which shouldn't have been affected at all."
When asked about any regrets, Jinsol answered with a "no" before the question's end. "I try not to regret, generally in life," he stated. "Whenever I put out a collection, I don't look back and regret. Even if I don't like it as much, I believe there's a reason, so I can put out better designs. I just treat it that way… I think of it, as 'hmm yeah, how can I do better next time?'"
"I think I have a really strong ego as a creative," he reflected. Both his legs were propped up, arms wrapped over them as a contemplative look crossed his face. "I intentionally block any inspiration from others. I tend to circle that inside of me and kind of evolve it within myself."
Still, it all takes some getting used to. The massive growth of OHTNYC and Jinsol's brand, after all, is still foreign to him. "I'm still getting used to all this," he admitted. "A year and a half ago, I was literally no one. I mean, yes I was a designer, but I was never a public figure at all. So all these things I have to go through are still new to me, but I just have to push through."
This falls in line with Jinsol's advice to any new creatives who are hesitant to pursue an atypical path. "You just gotta believe in your talent," he advised. He continued, "But you also have to be able to measure yourself, if you are talented enough for the one you want to do." This advice is very realistic. Jinsol himself was sure of his skills as an artist and had the experience working in corporate to help him, though he admitted that he didn't realize how valuable the skills he was learning were at the time.
Jinsol also acknowledged the uncertainty of lurking success. "It takes time. Everything takes time," he said. In the meantime, though, idealism has no place for a person who really desires a creative career. Hustling is part of the game. "Having certain safety nets is okay. Having another job is totally fine. You don't have to quit everything and fully dive into your passion. It might be a little risky. That is the realistic advice I can give."
He also acknowledged the importance of slip-ups. "I think everyone makes mistakes and part of the reason we were able to be at this level is because I was pushing things through. I was blind, but pushing." Risk is an inevitable part of the process for sure. "I think, yes, part of it was a mistake, but at the same time, you can only be so careful when you're trying to make it."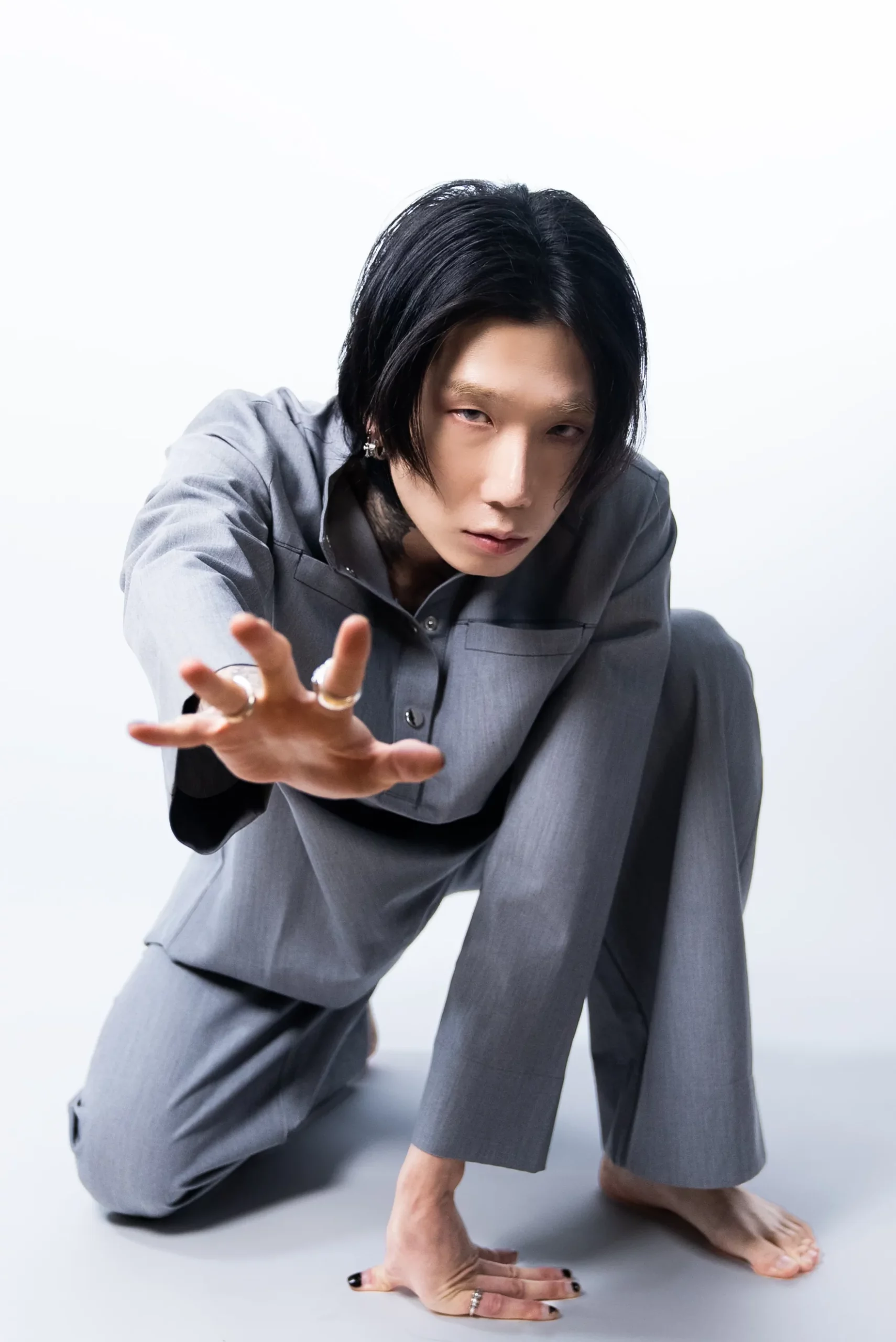 Looking Forward for Jinsol and OHTNYC
Whether it comes to music, fashion, jewelry, or visual design, "everything stands under the same umbrella," is Jinsol's opinion. It comes under his core agenda of challenging the norm and redefining what is appropriate. Looking to the future, fans can expect more music, more jewelry, and more clothing from Jinsol. "I think in 2023, I'm going to be releasing a lot more clothing. I love creating clothing." "I want to grow my brand into a very successful fashion house," Jinsol shared in regard to long-term future plans. "Not just a jewelry brand, I want it to be a fashion empire."
With past experiences as a science teacher, an assistant designer, and now holding multiple career titles, Jinsol has experienced a few diverse fields already. Asked if there was anything else up his sleeve to expect, "I think those are enough," he responded. "Designer and musician." "Businessman," I supplied. He repeated, "Businessman. I think those are good enough."
To close the interview, I thought I'd throw in a fun and culturally relevant question: "What's your MBTI?" He took a second to think. "INTP," was the answer. He added, "But I don't like defining myself into an MBTI." The perspective is very fitting.
As we took the elevator down from OHTNYC's studio back to the bustling city, Jinsol and Lin silently passed a cellphone back and forth. They're tweaking the TikTok draft from earlier, perfecting the on-screen text to something digestible for their audience. By the day's end, the video is up.
Check out Jinsol's music on Spotify, and keep up with Jinsol and OHTNYC here!