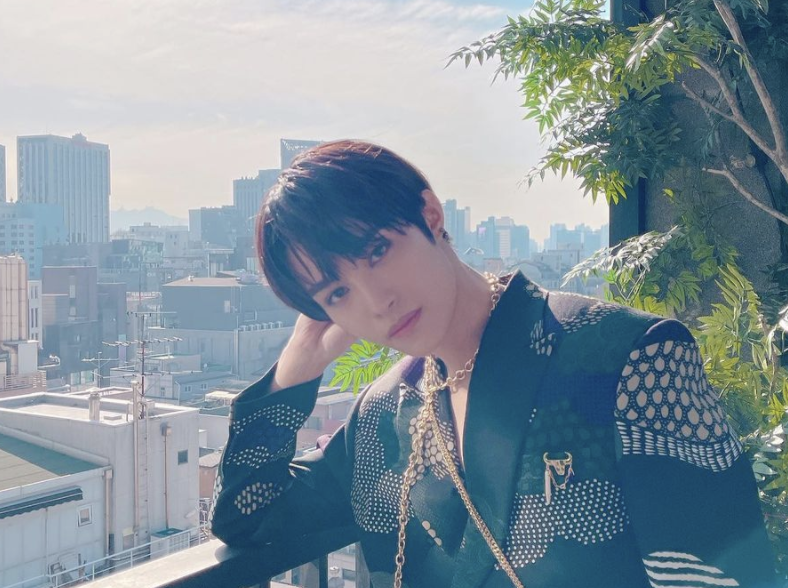 As New York Fashion Week recently took a new online form, it also featured new faces of the Hallyu wave. Since 2011, South Korea's Ministry of Culture, Sports, and Tourism and the Korean Creative Concept Agency have sponsored Concept Korea to introduce some of the country's most talented designers to the United States. The February 2021 show brought the designs of WNDERKAMMER, ul:kin, and Jarret from the east to the west. Similarly, it brought K-pop stars, Bibi, Yeonjun of TXT, and Yangyang of NCT and WayV from the stage to the runway. 
This year's show featured the designs of the three labels in a live stream, giving the designers the opportunity to reimagine the traditional fashion show in their own styles. WNDERKAMMER put a twist on the typical catwalk with models strutting through everyday, ordinary settings emphasizing the eye-catching garments by Hye Young Shin. The label has seen great success with its dedication to minimalism and environmentally-conscious materials, which has also been represented by K-pop idols including Red Velvet's Joy and Girls Generation's Taeyeon. 
Similarly, ul:kin shares an eco-friendly initiative with upcycling being a key component of their brand. In the show, ul:kin, led by creative director Seong Dong Lee, took on an edgier theme with dark tones and metallic accents. In a dim setting, models including Bibi and Yeonjun sported the brand's designs. The duo caught the camera with their powerful gazes, praised by many fans and viewers. 
GIRL HOW YOU BE LOOKIN THIS FINE pic.twitter.com/jmxxqOsSGi

— ? (@bibithinkerr) February 17, 2021
yeonjun's charisma and aura made every single second of the video memorable and impactful— ul:kin made a great choice to choose yeonjun as their brand model and I hope they have him again for more opportunities like this ? pic.twitter.com/F8IhwZ3Kpz

— krysten ❅ (@TXTOFFlCIAL) February 17, 2021
The Jarret showcase also featured K-pop star Yangyang of NCT and C-pop group WayV. Wearing the detailed designs of Ji Youn Lee, Yangyang and other models were shown through contemporary settings. Yangyang strutted and stunned in detailed prints and a sharp red suit, reminiscent of his fellow SM stars EXO who also wore the label's bold suits. Both fans and Yangyang himself took to social media after the show to celebrate. 
Congratulations yangyang!! You did amazing on New York Fashion Week I hope you have many model offerings in the future❤️❤️??#YANGYANG_NEWYORKFASHIONWEEK #YANGYANGATNYFW #NYFW pic.twitter.com/exCrQpH8c9

— tenyang things (@TenyangThings) February 17, 2021
[OFFICIAL/TRANS] 210217 #YANGYANG's Weibo update

"It was super interesting. Hope I can participate a lot in the future as well ❤️"#NCT #WayV
Translated by @nfflying – SM_NCThttps://t.co/ivbYZz9VQ7 pic.twitter.com/w0pi5X5hkU

— SM_NCT (@SM_NCT) February 17, 2021
While Korean designers spread their vision around the world, K-pop music continues to lead global charts as well. Together, these talents are sure to be an unstoppable force together, creating a space in both the fashion and music industries for Korean artists worldwide. 
For more fashion content, check out æspa's role as a Givenchy brand ambassador here!