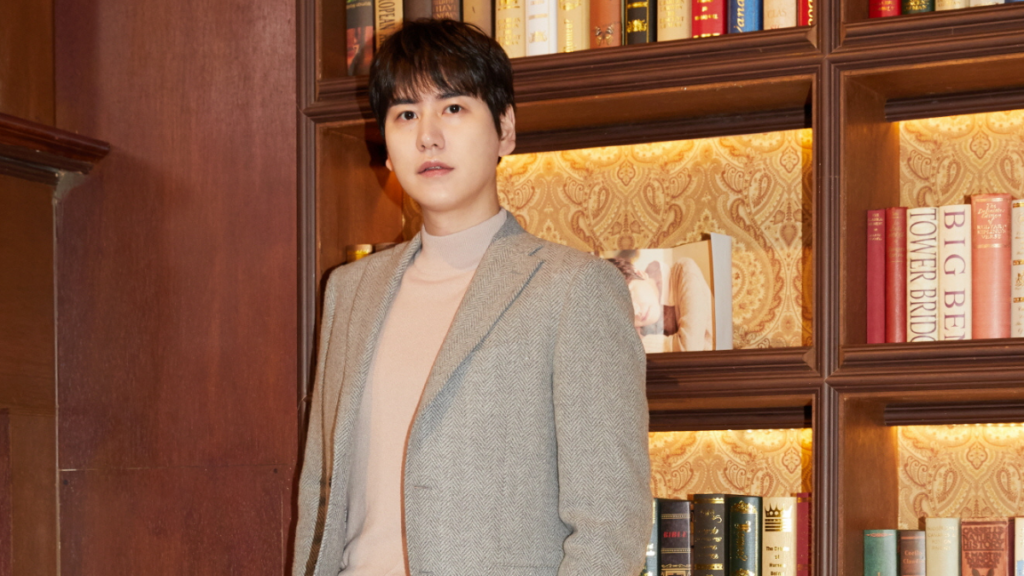 On January 25, KYUHYUN of SUPER JUNIOR returned with his new music video "Love Story" to wrap up his 4 Season Project 季. "Love Story" is the epilogue to KYUHYUN's Project 季, featuring five previously released songs.
"Love Story"
The song is reminiscent of the journey of love. During the press conference for the mini-album, KYUHYUN explained that "Love Story" is a track "that suits perfectly with the fall and winter," which are his favorite seasons. The viewers follow the characters in the last installment of their story, in which the couple looks back on their relationship. 
The title track describes the sorrows and emotions that conclude a relationship and showcases the beauty of mundane things. KYUHYUN explained, "It speaks of the realization of ordinary daily life being true love as found through old love stories."
Project 季
"This four seasons project is a gift of a year's worth of songs that go with the changing atmosphere of the four seasons in a year," KYUHYUN recalled. As part of this dialogue, KYUHYUN released songs for the past year and a half, portraying a beautiful love story.
Alongside the title, "Love Story," the tracklist includes "Coffee," "Together," "Daystar," "Dreaming," and "Moving On." The songs are personified through music videos, four of which include K-drama actors Chae Soo-bin and Gong Myoung.
Do Jin and Hae Joo
The characters, Do-Jin and Hae Joo, were played by Gong Myoung and Chae Soo-bin, respectively. The tracklist, which is presented in the form of a novel, features a preface, beginning, middle, and the end of a love story. "If the dating period was viewed as a full year, the love story changes with each season," KYUHYUN shared with a laugh. "Spring is the first meeting, summer is the dates, fall is when feelings start to fade, and winter is the break-up." 
KYUHYUN shared his gratitude for the two actors who conceptualized his songs into life. "I was really grateful at how willing they were to be a part of this project and amazed by their acting," he said. In addition, he mentioned the reaction that NCT's Doyoung had to the project, who is also Gong Myoung's brother. "NCT's Doyoung is a very close friend, and he expressed interest in meeting together with Gong Myoung later on. Doyoung actually promoted my singles on his social accounts and was really happy for me," he shared.
The End of a Chapter
Fans felt bittersweet as this marked the end of a chapter for the artist. As KYUHYUN accompanied his fans during the four seasons with his songs, they shared their reactions on Twitter. 
Chart-Topping Artist, KYUHYUN
This mini-album proved to be very significant for the singer because it concluded his four seasons project and his achievements. Though KYUHYUN has a 17-year-long career, ladened with achievements, he continues to dominate charts even as a solo artist. KYUHYUN took the crown and became the first male artist from SM to chart #1 on the Bugs real-time chart in 2022. Furthermore, he debuted on Genie and MelOn Top 100 with multiple songs. The melodious singer also topped international charts, featuring in the #1 spot in over ten iTunes charts in various countries. He also has surpassed 83 million total streams on Spotify.
As KYUHYUN wrapped up his project, he shared his sentiments towards his journey. He said, "Through this four-seasons project, I'd like for everyone to enjoy all four seasons while listening to my music." You can listen to KYUHYUN' 4 Season Project 季 on Spotify and Apple Music.
Looking for more new music? Check out EnVi's recap of Jackson Wang's latest release here.