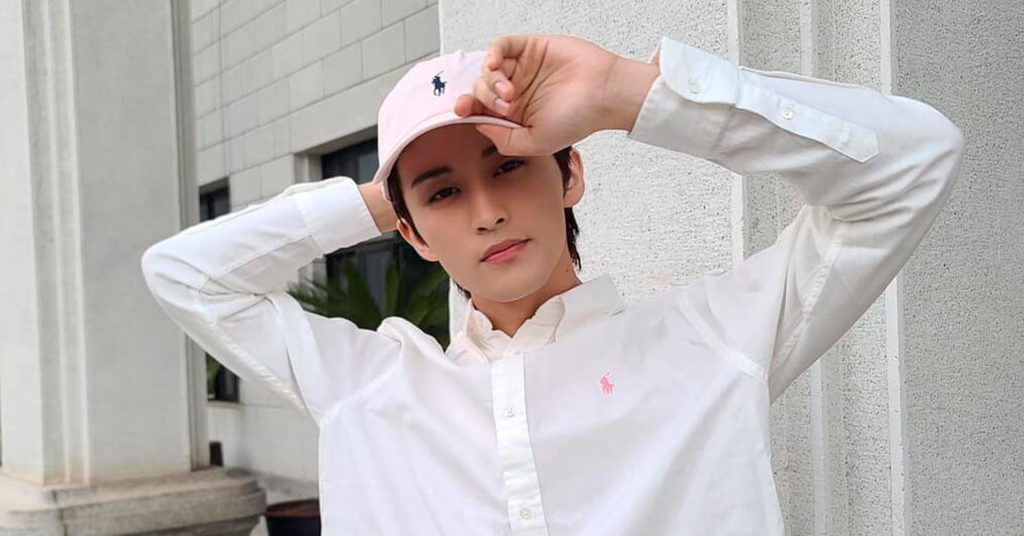 If there's anything we can trust K-pop group NCT to do is to collect fashion accomplishments every other day. Flaunting their official status as K-pop's It Boys, the members of the group have done it all, from landing major brand deals to opening international fashion shows. Throughout 2022, NCT has continuously made headlines, further cementing their place as Kpop's Fashion Darlings. And they show no signs of stopping. Chosen as the ambassador of Polo Ralph Lauren, the multi-hyphenated Mark Lee is adding yet another feat to the group's fashion portfolio. 
Mark Lee x Polo Ralph Lauren 
Boasting a sartorial approach that has earned him the attention of brands like Dior, NCT's Mark Lee is no stranger to fashion fame. Despite his seemingly approachable style, the singer and rapper is a well-informed fashionista whose wardrobe speaks of his ability to pull all sorts of styles. It is no surprise then, that the Canadian star has been announced as the new brand ambassador of Polo Ralph Lauren, a sub-brand of the American fashion company Ralph Lauren. 
For the reveal, the K-pop prodigy fronted the November issue of Harper's Bazaar Korea. The cover shows Mark donning looks from the brand that depict the different styles associated with Polo Ralph Lauren — timeless and classy, sportive, and preppy. 
View this post on Instagram
Ralph Lauren in South Korea
A name automatically associated with the American lifestyle, Ralph Lauren is one of the leading fashion companies in the world. Although in the past, the label's founder stated that the company couldn't rely on celebrity endorsements, in recent years, the brand has slowly embraced associations with high-profile names. 
In South Korea, for example, Krystal Jung has previously participated in Polo Ralph Lauren's Pink Pony campaign, raising awareness of cancer prevention.  Similarly, stars like TXT, Hyun Bin, SonYejin, and Weki Meki's Doyeon have sported the brand on the covers of magazines, red-carpet events, and store openings.  
Mark's association with the brand marks a new chapter for the sub-label Polo Ralph Lauren and proves that South Korea has cemented its status as one of the most important markets for fashion brands from around the world.
NCT's Fashion Takeover
Over the last couple of years, the members of NCT have proven beyond any doubt to be top players in the fashion industry. In addition to their record-breaking and genre-bending music, the group has demonstrated their popularity and style dexterity through fashion campaigns, ambassadorships, and Fashion Week front-row invitations. As NCT and Mark carry on their fashion takeover fans have a lot to look forward to from the group and their future activities.
Interested in more Mark Lee content? Check out EnVi's breakdown of his fashion and beauty in the first installment of our Core Series.