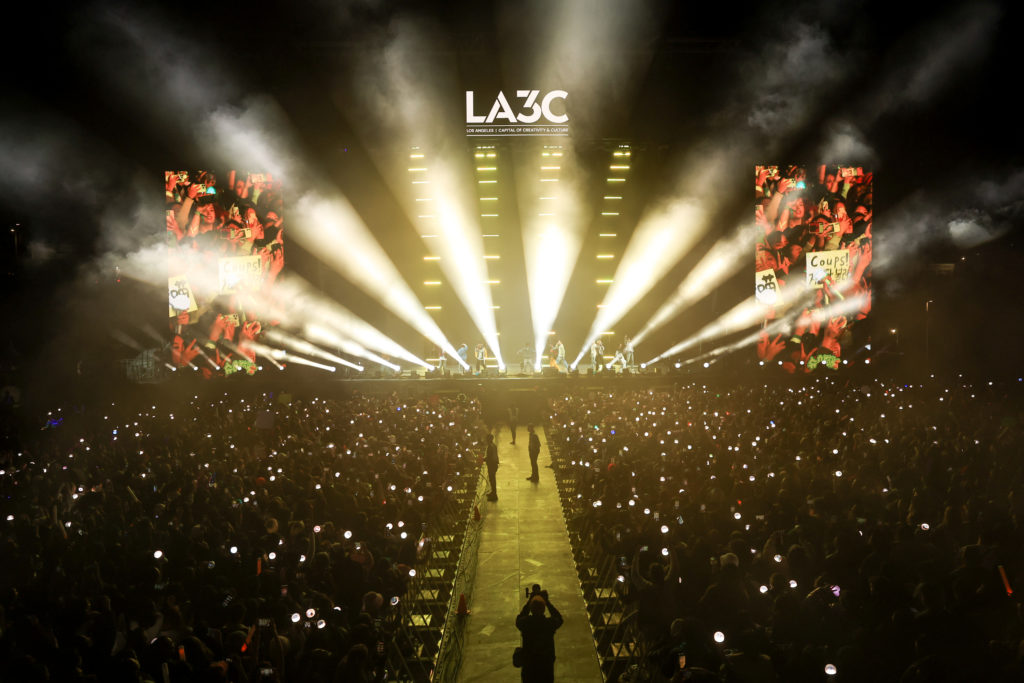 On December 10 and 11, LA3C took place in downtown L.A. Hosted by Penske Media, LA3C stands for Los Angeles (LA) and how the city is a Capital of Culture and Creativity (3C). As such, the lineup was extremely diverse. From hip-hop artists like Snoop Dogg to K-pop superstars SEVENTEEN, and Latin pop with Maluma, LA3C helped different worlds collide and unite as Los Angelenos in a single space, the Los Angeles State Historic Park in Chinatown.
The 21+ event was packed with festival goers, small business booths, a delicious variety of food vendors, and art pieces. EnVi was there to take you through the highlights of the first day!
Shawn Wasabi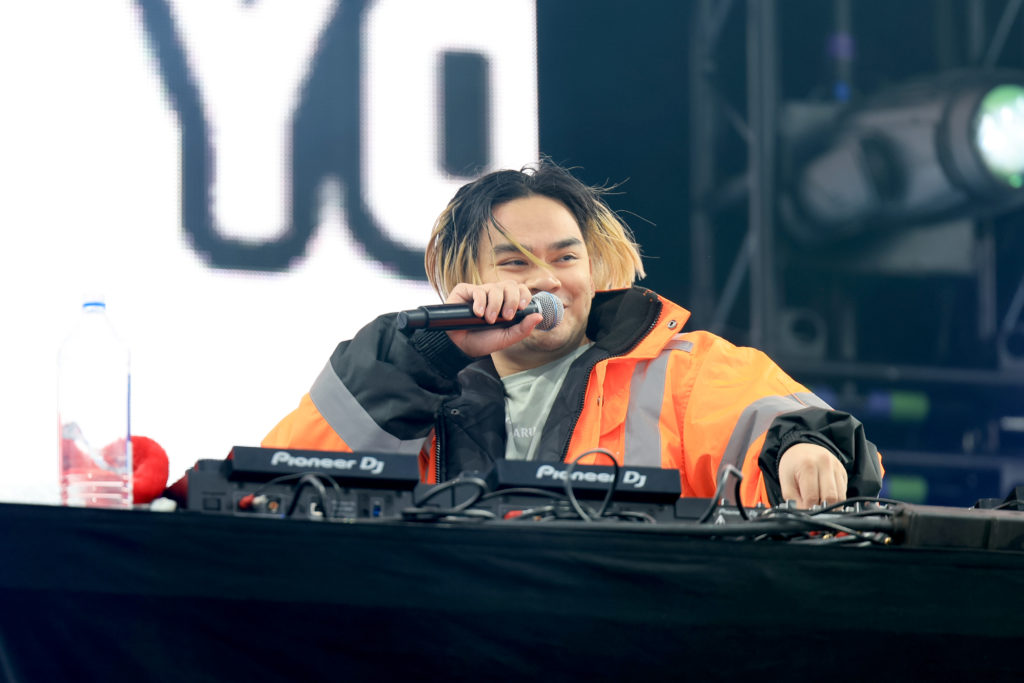 At 3 PM, Shawn Wasabi took the stage with his DJ set. The screen behind him lit up with fun nostalgic graphics of old video games and pixel art montages, and it was a great way to start the show. Notably, Shawn Wasabi performed "ANIMAL CROSSING" with LA pop singer Sophia Black for the first time ever since they released it during the pandemic.
The crowd was also treated to a snippet of "Marble Soda," which first launched Shawn into popularity for his unique and intricate musical collages.
KYLE
KYLE was a treat to watch on stage as he performed many of his older hits. He made sure to ask the crowd where his day-one fans were and shouted them out before he launched into "Don't Wanna Fall in Love" off his second mixtape, Smyle.
His lighthearted sound and energetic beats kept the atmosphere bumping. KYLE also brought back Sophia Black to perform "Ikuyo" and closed with the iconic "iSpy." His grand finale consisted of him heading directly into an audience with a surfboard in hand — a crowdsurf befitting of a Californian.
Free Nationals
The Free Nationals were confident as they carried the crowd into the night with their vocal guest of the night, singer-songwriter India Shawn. The band kicked off their set with their song "Beauty & Essex," originally with Daniel Caesar & Unknown Mortal Orchestra. Shawn's vocals fit in perfectly with the piece, and her stage presence shone against the darkening skies.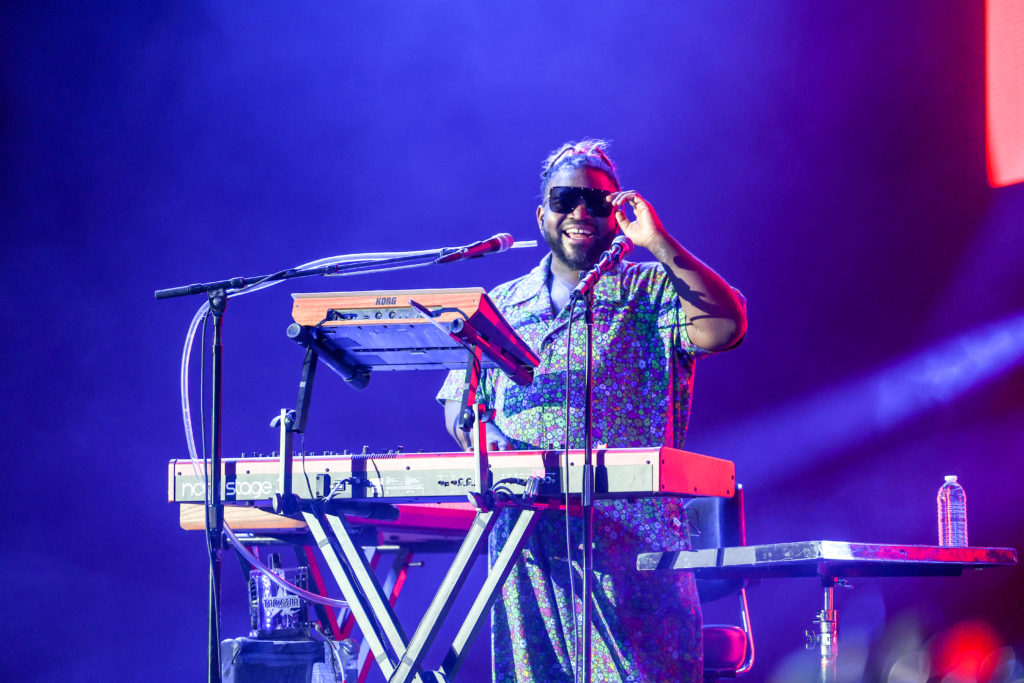 The Free Nationals made sure to give every performer on stage their flowers, and encouraged India Shawn to perform her own song, "Don't Play With My Heart," with their support. Throughout all their songs, their synergy with another could be felt as they improvised and noodled in effortless harmony as each song neared its climax and conclusion.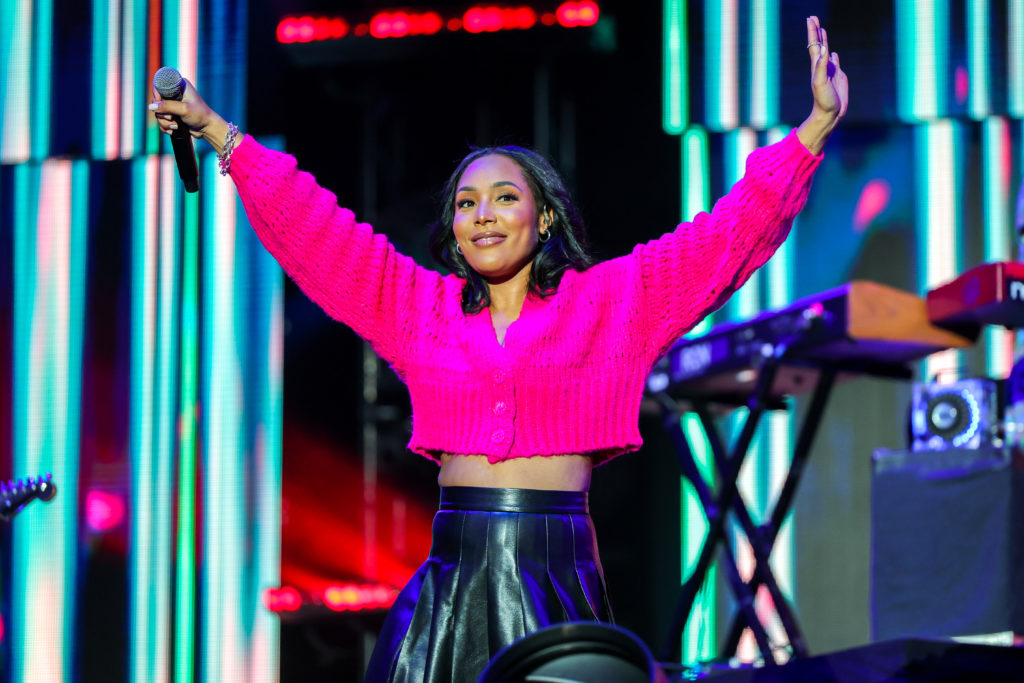 Although short, their set also was dynamic, with softer and slower songs like "Time" that they dedicated to Mac Miller, who originally featured on it. They then followed with "Shibuya," originally featuring Syd. From the upbeat rhythms to the soft vocals, the Free Nationals had audiences swaying slowly to their instruments as well as Shawn's lulling voice.
SEVENTEEN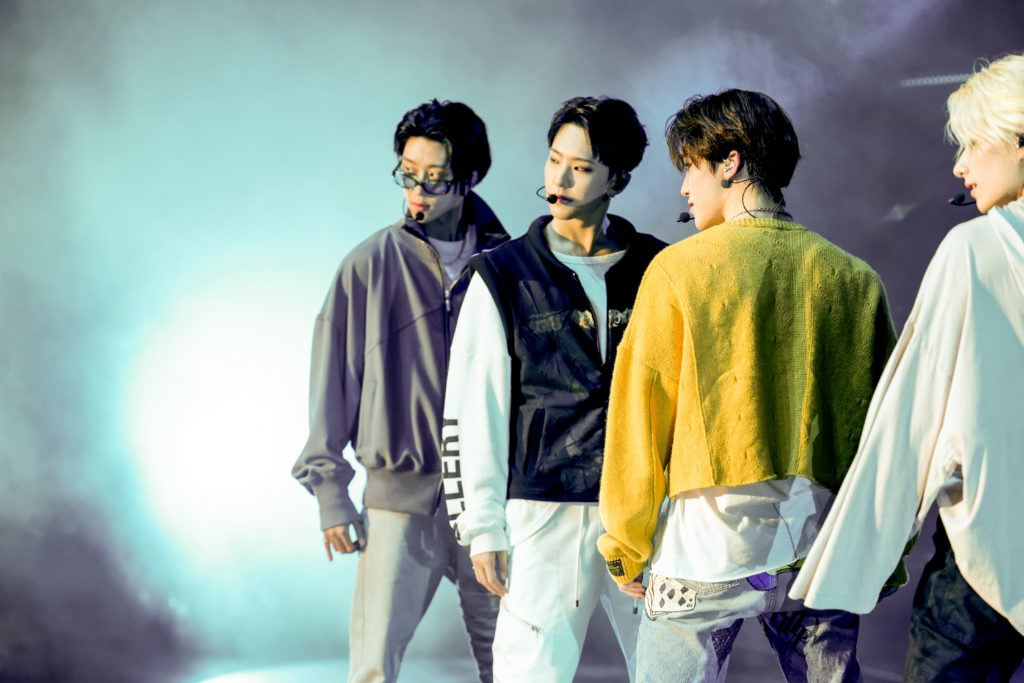 If there's anything SEVENTEEN can do, it is transforming any stage into their own. Their charismatic stage presence and incredible endurance captivated the crowd. Throughout their set, their fans, CARATs, waved around lightsticks and signs with the member's names to show their love and support.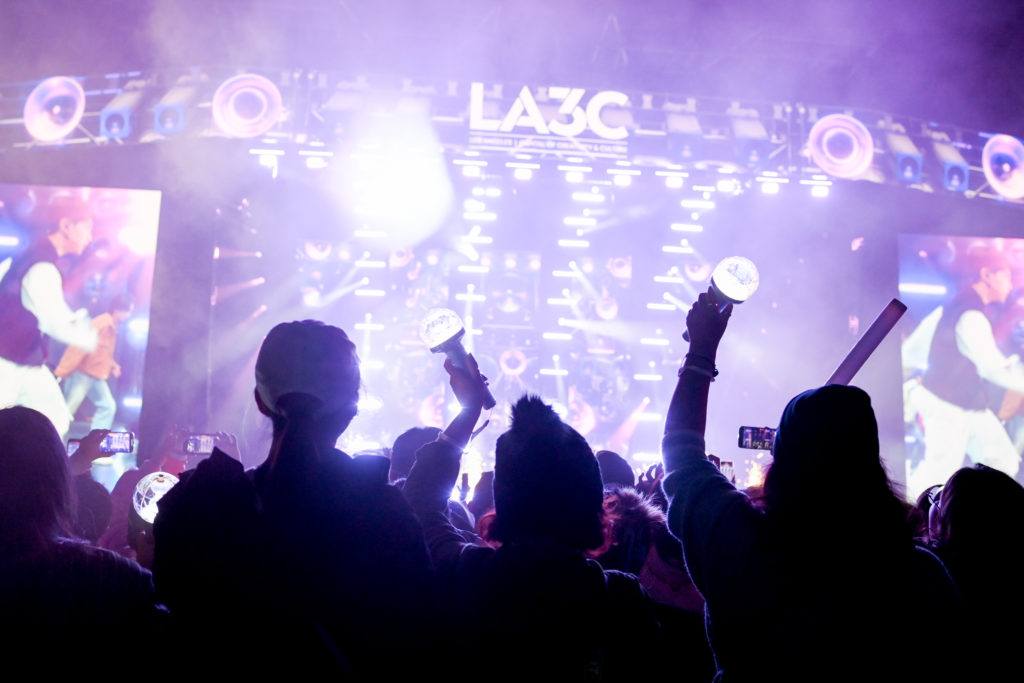 The 13-member group kicked off their hour-long set with the popular title tracks "HOT," "Rock with you," and "_WORLD." While all the songs are energetic and get the audience pumped, they also highlighted how SEVENTEEN explores different sounds and styles throughout their discography.
With brief talking breaks led mainly by members Joshua and Vernon, SEVENTEEN thanked the crowd for attending. They were also thrilled to be performing at their first music festival in the US. Joshua was especially grateful for the energy from the crowd and stated that it made him feel proud to be from Los Angeles.
SEVENTEEN did not miss the opportunity to show the group's versatility as they performed in various subunits. From fan-favorites such as the performance unit's exuberant "HIGHLIGHT" to the vocal unit's sentimental "Second Life," and the hip-hop unit's 8-bit bop, "GAM3 BO1," there was something for everyone in the crowd to enjoy. Special subunits also made an appearance as Joshua and Vernon performed their pop-rock heartbreak recovery anthem "2 MINUS 1," and the group's leaders S.Coups, Hoshi, and Woozi performed their career-celebrating track, "CHEERS."
The group closed out the evening with their catchy hit "Left & Right" and a festive holiday version of their English single "Darl+ing." However, SEVENTEEN hate parting ways with their beloved CARATs so much that they performed their iconic encore, "VERY NICE." Bidding the crowd farewell and promising to return to Los Angeles soon, the group made their way off stage… only to rush back five more times as the chorus of "VERY NICE" repeated and they encouraged the audience to jump with them. The "never-ending aju nice" has become a staple at SEVENTEEN's concerts and it is this gesture that shows the LA3C set felt like their own show.
To make their first ever music festival appearance in the US even more special, SEVENTEEN was awarded the 'Building K-ulture Bridges' award at LA3C's Creativity and Culture Awards on December 9.
Memorable To The End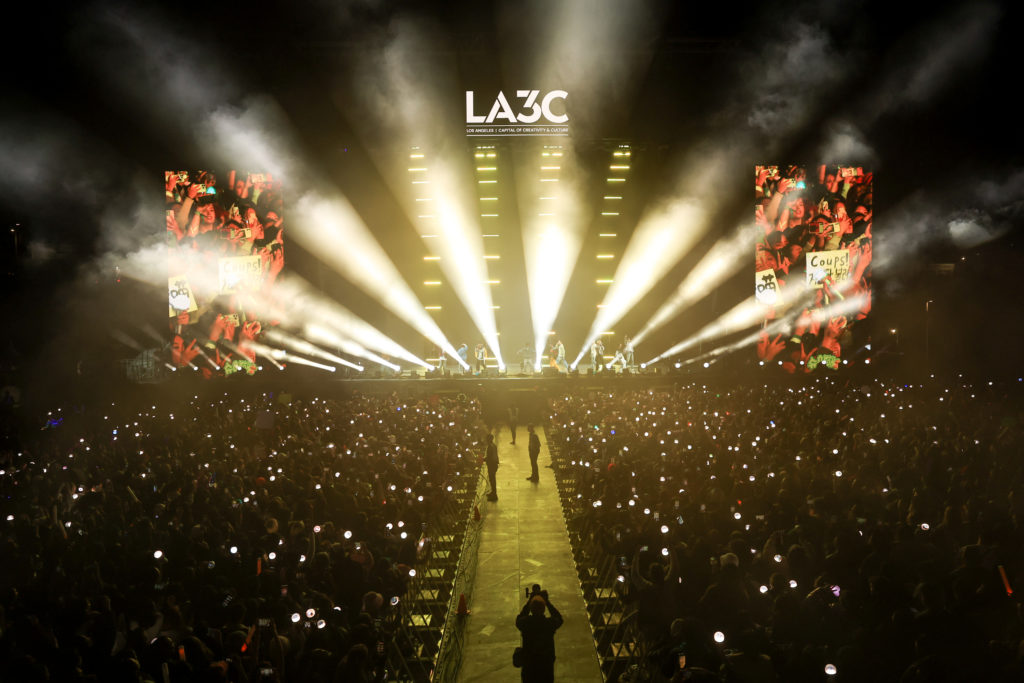 From beginning to end, the first day of the LA3C festival was a fun-filled day for music lovers. With stellar performances from a diverse lineup, the festival was astounding. To keep up with LA3C and what they do next, make sure to follow them on Instagram and Twitter!
Want more festival coverage? Check out our recap on the Made In Korea music festival here!