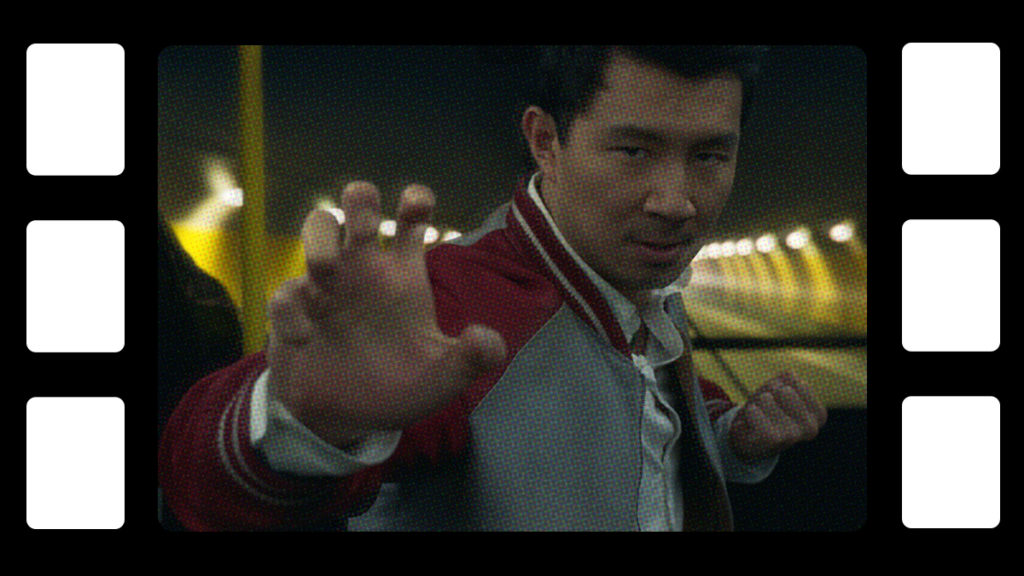 Upon opening weekend, Shang-Chi and the Legend of the Ten Rings has proven to be a massive hit worldwide. Along with its record-breaking sales, critics and fans alike have already dubbed Shang-Chi as one of the best origin films in the MCU. Considering the plethora of classic origin stories Marvel's pumped out over the years, that says a lot. From interpersonal relationships to finding one's true purpose, this movie checks all the boxes. 
So, if you think the multi-billion dollar franchise has lost its grip on storytelling, think again. Here are four key ingredients that helped make Shang-Chi and the Legend of the Ten Rings a successful origin story.
Disclaimer: this article contains spoilers below!
A Superb Cast With Compelling Characters
Whether Marvel is preparing for its umpteenth blockbuster or an engaging television series, the casting alone speaks for itself. One thing the studio prides itself on is its commitment to casting the best person for the role, regardless of their status. It's how many actors become a quintessential piece to the ever-evolving puzzle in this cinematic universe. For the cast of Shang-Chi, it's no different.
Canadian actor Simu Liu and actress Awkwafina make a great pair as Shang-Chi and Katy, respectively. With Awkwafina, you can always count on her impeccable comedic timing to brighten any scene. And for Liu, he's already charmed his way into fans' hearts both off and on-screen. His easy-going sense of humor mixed with his relatable personality shines throughout this film, making audiences forget he's still playing a character. Between their emotional scenes and chaotic best friend energy, they could easily tout as your next favorite duo.
Of course, a Marvel film wouldn't be a Marvel film without a few legendary faces thrown in the mix. Tony Leung and Michelle Yeoh are two unavoidable names when it comes to iconic Asian actors. From the cast to the fans, both figures have mesmerized audiences through the decades with grace. As Shang-Chi's father (Wenwu), Leung brings a passionate and daunting presence to the role—you empathize with him while feeling intimidated in the same breath.
Meanwhile, Yeoh embodies poise and elegance in her role as Ying Nan, Shang-Chi's aunt. She's soft-spoken, yet confident—strong, yet peaceful. Her willingness to help Shang-Chi achieve his true potential is one of the pinnacles of the film.
From the get-go, Marvel made steps in challenging the comic book version of Shang-Chi. Although some of its themes are rooted in stereotypical Asian tropes, director Destin Daniel Cretton and writer Dave Callaham have transformed the story into one that's personable. Regardless of whether you culturally connect to it or not, the characters are in good hands with this particular cast.
Interpersonal Connections & Finding One's Self
Like all Marvel outings, there's always a certain level of spectacle and excitement that goes into its respective scenes. However, beneath the stunning martial arts visuals is an intimate story of family and loss. Shang-Chi and his sister, Xialing's, estranged relationship with their father is difficult to navigate—your heart goes out to them. After the loss of their mother, the family spiraled into a place of toxicity and revenge, leaving the siblings emotionally scarred.
Xialing uses her rage as the driving force behind her decisions and goals, while Shang-Chi desperately tries to bury his past. Both are coping mechanisms without having to face the problem head-on.
It's reminiscent of other relationships like Tony and Howard Stark and even Loki and Odin. The abandonment of one parent takes a toll on these characters, leading them to make terrible life choices. Unfortunately, that trope feels all too real for some people, but hopefully, seeing these heroes overcome their trauma can help the next person. 
Beautifully Choreographed Action Sequences
While there's never a shortage of dynamic action sequences in the MCU, Shang-Chi brings an entirely new perspective to the table. Pulling from many different martial arts styles, such as kung fu and wushu, its stunt choreography never ceases to amaze viewers. And if you're knowledgeable in martial arts, you may even feel a nostalgic nod to pioneers Bruce Lee and Jackie Chan.
One of the key points that differentiate the protagonist's fighting style from his contemporaries is the approach. Shang-Chi trained under his father's watch, learning the same aggressive and intense fighting techniques as Wenwu. Because his father fought to rule over others and gain power, his style is rigid. Whereas, when Wenwu met his wife for the first time, he learned there's much more to life than using force to get your way.
Fala Chen, who plays Shang-Chi's mother (Ying Li), is much more fluid in her movements and still packs a punch. In her first and last fight against Wenwu, she proves a point without uttering a single word—less is more. Not only is their chemistry palpable onscreen, but the imagery of slowing down their fight to mimic a dance was spectacular. At that moment, you truly feel two people falling in love and can't help but fall in love with them.
Similarly, Shang-Chi learns that lesson from his aunt later on, right before the final battle. Ying Nan teaches the young warrior how to surrender his power to the artform and become one with his spirit. To say this sequence is mesmerizing would be an understatement, but it indescribably grounds Shang-Chi like a charm.
Balance Between Fantasy and Realism
Like Thor, Doctor Strange, Black Panther, and many others, fantasy and mythology are at the center of Marvel lore. But instead of aliens, wizards, and gods, Shang-Chi has dragons, phoenixes, and several other mythological creatures. But, besides the creatures are, of course, the ten rings—mythical weapons that grant immense power and immortality to their owner.
With the story embedded in both Chinese and MCU fantasy, Shang-Chi remains faithful to the real and the supernatural. As previously noted, the relationships and personal struggles Shang-Chi faces are enough to bring the film back down to earth. And comparatively, whenever the scenes come to a lull with dialog, you're hit with another breathtaking series of events. 
But, what most Marvel fans are especially eager for, are the interwoven connections between films. In that case, the movie certainly delivers on its promise with continuations from Iron Man 3 and maybe even a glimpse into Doctor Strange: Multiverse of Madness, The Marvels, and She-Hulk. As per usual, these are all just guesses on where Shang-Chi and the Ten Rings could show up next, but the continuity is always rewarding.
It's what MCU films do best—provide fun, creative entertainment while asking their audience to dig a little deeper, emotionally. If your parent did what they thought was right at the expense of your innocence, could you forgive them? If someone asked you to join this vast multiverse of superpowered beings, could you handle the pressure? Fortunately, fans get to live vicariously through Shang-Chi as he ponders these questions himself in the next installment.
Another Home Run for Comic Book Heroes
Since the beginning, Marvel Studios has had plenty of time to mold and perfect their stories over the years. What started as a risk (2008's Iron Man) catapulted the studio into a world of options and characters to explore. Now, it all comes full circle as Marvel's newest hero helps wrap up some loose ends while also introducing exciting new lore.
This formula, no matter how it's altered, has proven efficient time and time again. With Shang-Chi barely a week into its opening, no one's been able to stop thinking about it since.
For more Shang-Chi action, check out our review of the movie's soundtrack here!
Images courtesy of Marvel Studios. Graphic by @_emptydisco.