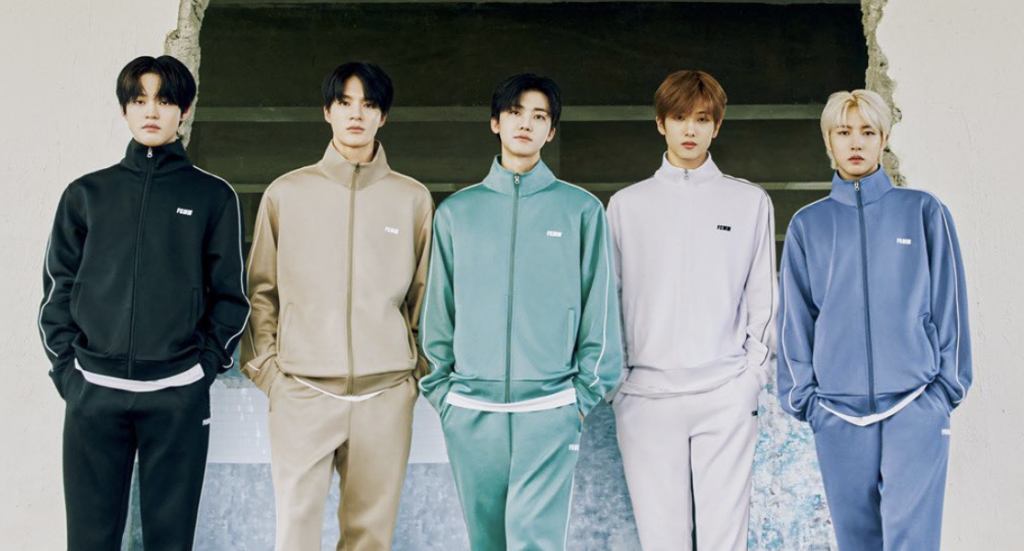 Just in time for the fall and winter seasons, NCT Dream is back to promote a new collection with Korean sportswear brand FCMM. FCMM hopes to inspire young people to overcome their fears and try new things with their new 'Start' campaign with NCT Dream. 
View this post on Instagram
FCMM x Who?
On August 25th, the brand teased on their Instagram that they had a global K-pop group as their new muse. The brand revealed three hints to lead fans into guessing who the collaboration is with. Later on August 28th, NCT Dream was announced to be the face of FCMM's Fall/Winter collection. FCMM is headed towards the global market and has trusted NCT Dream to lead the way. 
FCMM: "#NCTDREAM's bright and positive energy matches the brand concept, thus they've been chosen as this season's new muse. The recent global charts have been captured by NCT DREAM, showing their explosive popularity, which will help with our lead into the global market. pic.twitter.com/8EgF5T3mj9

— ًً (@jaeminoel) September 2, 2021
The campaign video and pictorial for this collection were released on September 1st, and featured NCT Dream wearing heavy outerwear with a trendy and athletic flair. Along with the release of this limited collection, FCMM also prepared events that include exclusive NCT Dream photocards (which is now officially sold out.) 
View this post on Instagram
Ready to Play
The website features NCT Dream in the new collection inspired by different sports and outdoor activities. This includes jackets and joggers suitable for a game of golf, tracksuits inspired by soccer athleisure, and colorful sweat sets perfect for 'glamping.' The members are also seen playing tennis in pastel-colored sets and posing on the basketball court in vibrant hoodies. The site showcases Dream wearing other FCMM apparel in addition to this month's release. 
FCMM homepage pc ver. pic.twitter.com/JEh5QTHJHi

— 뀨? (@renminrise) September 1, 2021
To promote this collaboration, NCT Dream members Renjun, Chenle, and Jeno were featured on the cover of 'Fashion Insight' newspaper. 
210901 NCT DREAM #RENJUN #CHENLE #JENO for FCMM on the cover of 'Fashion Insight' newspaper issue 894https://t.co/L8VJGbJcjX#NCTDREAM @NCTsmtown_DREAM pic.twitter.com/pBGEkG5iTA

— NCT DREAM CENTER (@NCTDREAMCENTER) August 31, 2021
The Fans Want More
As NCT Dream and FCMM continue to empower youth throughout the fall and winter seasons, fans are excited to see what the collaboration will bring next. 
whoever assigned the trios and duos in fcmm, wont doubt ure a dreamzen ?

— erni. ²³⁶ (@_renjxn) September 1, 2021
fcmm can make dream photoshoot as printed photobook and i might buy it ?

— * ੈˢʰⁱʳᵒ⊹˚⁺‧்͙ (@ssiiro_) September 1, 2021
Jaemin as NCT Dream and FCMM center. He's serving ya'll. #NaNa https://t.co/rl0n3ljReA

— Arzhel (@arzhel26) September 2, 2021
ahh I love the fcmm x nct dream collaboration so much! I literally wanna buy everything. the pictures are so good too ughh?

— sammy .◜◡◝ ↔ (@nctteaparty) September 2, 2021
Want to read more about the impact K-pop has on the fashion industry? Check out the fashion team's article on Celine's K-pop takeover.
Thumbnail courtesy of FCMM