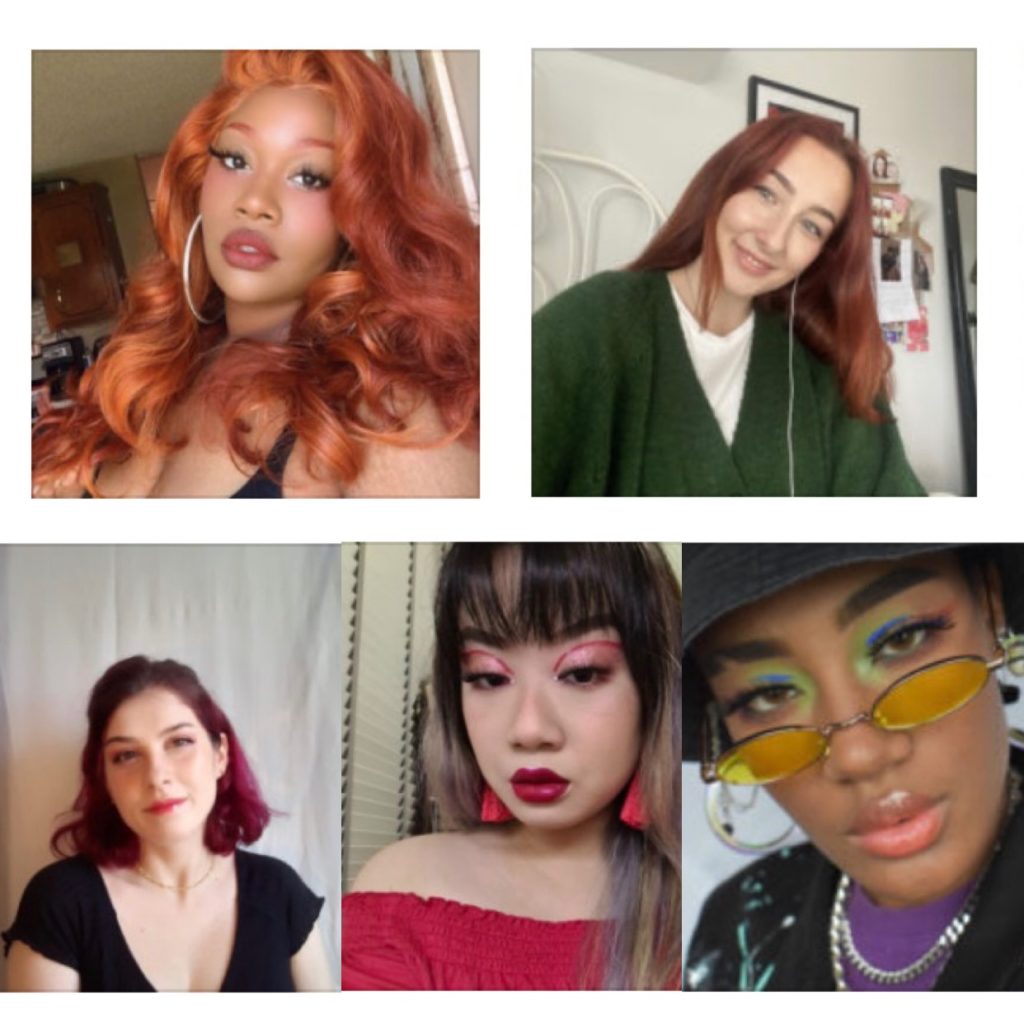 Here at Envi, we know how important recommendations are. From skincare to makeup, hair products, and nail designs, it's often helpful to have a first-hand review to make sure NCTzens are getting the best out of all this beauty. That's why we decided to show you who is bringing you these amazing beauty recs: meet the EnVi Beauty team! Get to know the people behind the all beauty talk here at EnVi, plus a few of their current favorite beauty products.
Name: Aaliya
Handle: @Markleesmama
Bias: Mark & Johnny
Skin Type: Combination/ Mostly Oily
About Me:
My interest in all things beauty started at a very young age. I had an obsession with watching my mom do her hair and makeup to go out. So much so that I used to sneakily play in her makeup bag while she was gone. Instead of getting me in trouble, she got me my first "makeup kit"—you know the ones with the flavored tinted Vaseline and chalky pressed eyeshadow powders? Yeah, that one. I made everyone my clients—my cousins, siblings, even my neighborhood friends.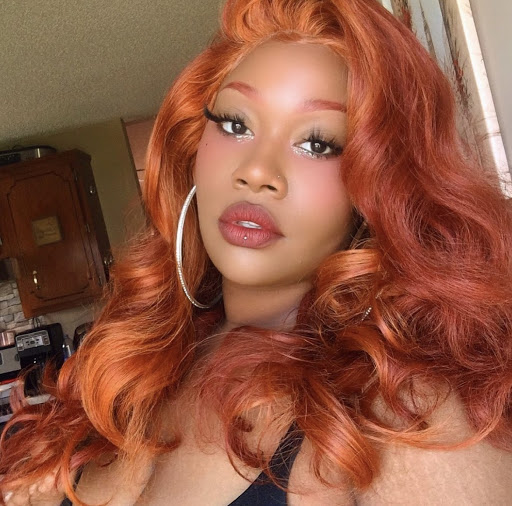 It was no surprise to anyone I carried this interest into high school. I took cosmetology for my last three years and was even granted an award by the school for my dedication to the class and beautiful work. Unfortunately, I did not take cosmetology after high school, and after years of regretting that decision, I've decided to finish my cosmetology hours.
Beauty is a big part of my social media presence and something I feel like I can make a career out of. Working with EnVi has definitely brought that spark back. I have such an awesome and supportive team and this is an amazing opportunity. I think EnVi will help me grow as an artist and reach my goal successfully.
Current Skincare Must-Have:
Dr. Bronner's Peppermint Pure-Castile Liquid Soap
Shea Moisture Papaya and Vitamin C Serum
Shea Moisture Coconut Oil Lotion
I love to use the Dr. Bronner's because of the burst of energy the peppermint oil gives me on early mornings. When I forget to do a night mask the night before, I wake up with really dry patches of skin on my chin. I like to use a coarse face rag and the peppermint soap to exfoliate that dry skin off—it always leaves a clean minty fresh feel.
After washing my face, I spot correct with the Vitamin C serum, and moisturize with the coconut oil face lotion by Shea Moisture. I've always had really dark acne scars and hyperpigmentation, but since introducing these products into my routine they're pretty much nonexistent.
Current Makeup Must-Have:
e.l.f. Cosmetics Poreless Putty Primer
Covergirl Tru Minerals Banana Powder
Having combo skin these products work hand in hand beautifully. The serum foundation leaves a radiance to the skin and adheres to the poreless putty primer perfectly—and you don't ever have to worry about the foundation settling into creases and smile lines. I absolutely love a satin base so the two powders by Covergirl and Milani help me achieve that look, leaving me airbrushed and transfer-proof without baking.
Name: Taylor Louise
Handle: @taylor_louisem
Bias: Mark Lee
Skin Type: Combination (psoriasis)
About Me:
I like to sink my teeth into anything creative that allows me to express myself, which is why I enjoy beauty so much. There are so many outlets within beauty that allow me to explore my own representation, from hair color to nail art. As part of the EnVi Beauty Team, I want to investigate what beauty related talent NCTzens have to offer, along with testing, using, and recommending products. I'm also super excited to break down and share our own beauty secrets with you!
Current Skincare Must-Have:
Clinique Anti-blemish Foaming Cleanser
This foaming cleanser is the first step in my daily skincare routine. I use it both morning and night to ensure I'm receiving all the benefits. It's super soft and velvety, melting away any excess oil and makeup on my skin. It's inclusion of Salicylic Acid helps exfoliate my skin, helping with skin texture and brightness, something my skin would otherwise suffer from. It's completely fragrance free, and includes "anti-irritant" ingredients, which means it doesn't trigger my psoriasis. This product is perfect for all skin types, especially those with acne-prone or sensitive skin.
Current Makeup Must-Have:
After years of having lash extensions, my lashes were left short and stubby one I removed them. I once had naturally super-long lashes but alas, after the damage from the lash glue, they were damaged and I was left looking for an amazing mascara to make them look long and full again. This mascara not only does exactly that, but it also nourishes my lashes when and promotes natural growth and volume with its "Volume Boost complex and Cassia flower wax." It's long lasting, but easy to remove when needed, so you don't get a build up of excess.
Name: Annie
Handle: @_whoisannie
Bias: NCT 4 season line
Skin Type: Combination, sensitive
About Me:
As someone raised by artists, I've always been interested in the behind the scenes work for stage and camera. Going into film school, I fell in love with production design and how character and scenery design can be such an important part of bringing a concept to life. For me beauty, fashion and makeup are a brilliant way to express one's identity, plus on a smaller scale is an awesome form of self-care. NCTzens are the most creative fandom I've seen out there and being surrounded by people like that makes me inspired and motivated to create more.
Current Skincare Must-Have:
Aché Profuse Nutrel Softening Hydrating Gel
I first got this moisturizer as a prescription when I had a horrible rash around my eyes. But the product is so good for sensitive skin in general, I just kept using it. I'm a big fan of soothing skincare, so this was perfect for me. It's made with ingredients that help soothe, hydrate, and reduce redness of sensitive and irritated skin. Plus, it has Hyaluronic Acid, making your skin extra plump and glowy!
Current Makeup Must-Have:
Essence Cosmetics This is Nude lipstick (03-bold) + Soft Contouring lip liner (08-big proposal)
I have a discoloration around my lips that makes them look smaller than they are. This nude liner and lipstick combo helps me accentuate the natural shape of my lips while still looking natural, with a pinkish nude shade that matches my skin tone perfectly. Honestly, I barely even wear any other lipstick in my normal basic routine because this combo is perfect! I also like to wear the lip liner alone with some lip gloss or oil, it does the trick pretty nicely.
Name: Juliet
Handle: @blushingfullsun
Bias: Haechan, Johnny, Ten
Skin Type: Normal/Oily
About Me:
I'm a creative soul that was raised by the Internet. By day, I'm a content producer/social media manager, but by night (or on the weekends when I'm not drained), I'm a makeup artist who works on models for photoshoots and occasionally styles them too. I also do makeup looks on my monolid eyes inspired by anything and everything, but especially NCT. You might have seen my looks in the first issue of EnVi!
I trained for three years under a professional makeup artist as a part of my extracurricular activities after school. After my first year, I became the VP of my school's makeup artist club, specializing in special effects makeup artistry. I've worked on theater productions, student films, and photoshoots.
I joined EnVi to continue creating multimedia content, and I am so excited to see where this magazine will go.
Current Skincare Must-Have:
I cannot say enough good things about this toner. It contains papaya extract, which mildly exfoliates and actually gives you smoother skin. It also contains witch hazel to calm and soothe your skin. Additionally, the pH 4.5 toner contains lavender water, rose water, and orange fruit extract that subtly hydrates your skin so that it's adequately prepped for other skincare steps.
The Beauty Water can be used in the morning before makeup application, midday as a refresher, and at night as a cleanser to clear out remaining impurities, and it's suitable for all skin types. Beauty Water has a pH of 4.5, effectively resetting the skin's natural pH after cleansing.
Current Makeup Must-Have:
Pat McGrath Labs Mthrship Mega: Celestial Divinity
This is definitely a splurge, but DAMN! The palette is now a staple in my makeup kit and I love using it on myself as well. The mattes blend like a dream (none of that skipping!), but the shimmers and metallics are the real star of the show. Whether it's using a finger or a brush, the shimmers and metallics are super pigmented and give your eye an almost wet look. Truly stunning.
Name: Ellie
Handle: @filthydinosaurs
Bias: Taeyong
Skin Type: Normal/Oily
About Me:
I am a creative who has been creating art since I could pick up a pencil. Ever since I was young, I loved drawing, dressing up, and doing makeup. To me, art is my outlet to express my feelings but also my hopes and dreams. I started my creative career by going to fine art focused schools in my teenage years. From there, I was able to blossom into someone who dives into several facets of art.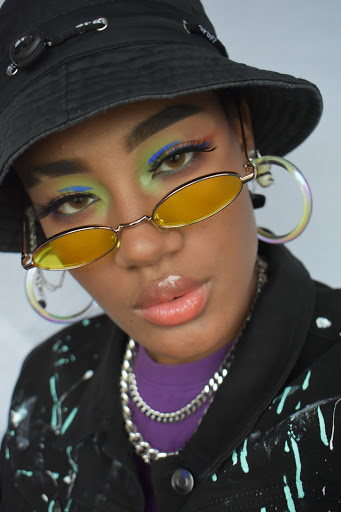 You can always find me doing makeup looks, crafting different cosplay builds, or drawing some of my favorite K-pop Idols. Because of how passionate I am, I wanted to turn these hobbies into a career path. Whether it be using my knowledge about makeup that has allowed me to work at NYFW, or an understanding of art which has allowed me to create posters for live performances.
This creativity has led me to EnVi. Here, I have been able to shine and show my talents to an audience I never thought would see my work.
Current Skincare Must-Haves
As someone with acne, I need products to take care of my skin and was looking for something that could really help combat all the problems. I came across this hyaluronic acid serum from The Ordinary and it has been doing wonders for my skin. Ever since I have been using it (for me at least), I've noticed that my skin is not as oily as before. My T-zone is especially seeing positive changes.
Current Makeup Must-Haves
Urban Decay Heavy Metal Glitter Gel
If you love glitter like me, this product is for you. I have been looking for a product that has large glitter particles to really help my eyes shine when I wear makeup. Before the pandemic hit, I always used to try the Urban Decay Heavy Metal glitter gel on my eyes. I was obsessed with it. The best part is that just a little bit of product can take you a very long way. It is so beautiful and shiny, while also being long wear and durable. It has become one of my makeup essentials!
Check out more beauty recommendations from NCity here!