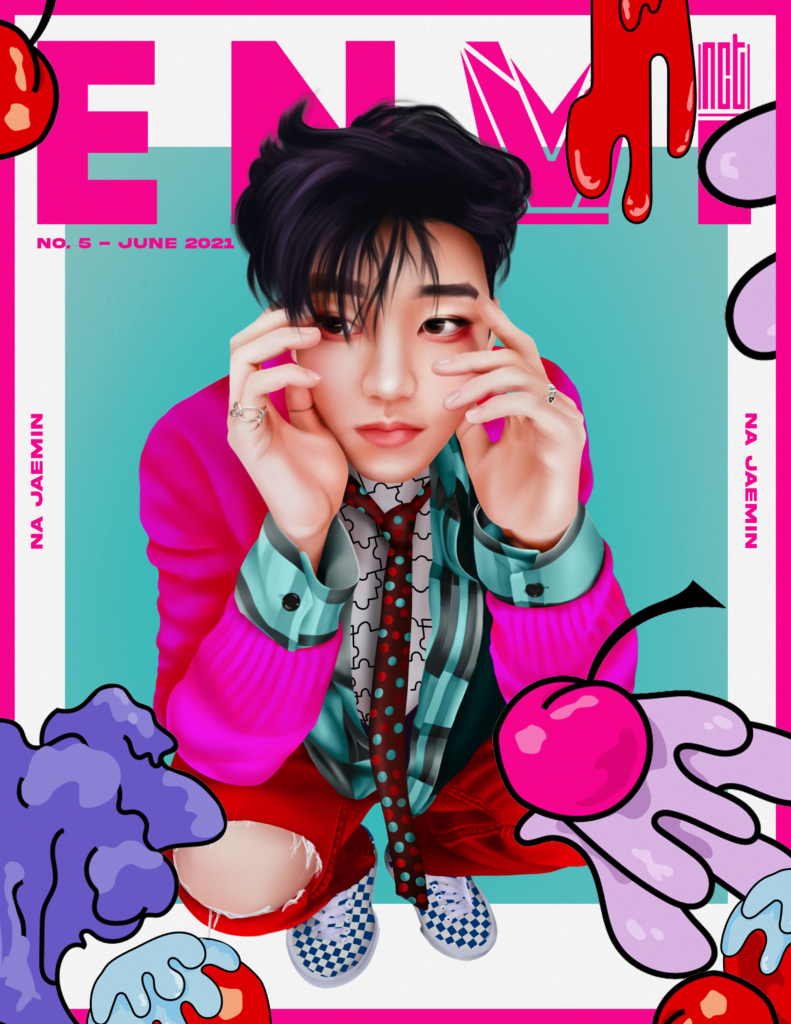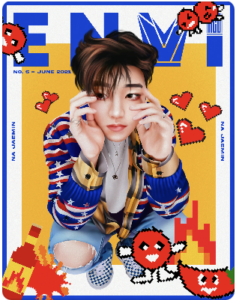 Location: 
Jakarta, Indonesia
Pronouns:
She/Her
Bias(es):
Taeyong, Mark, Jaehyun, and Kun
NCTzen/WayZenNi since:
I started getting into NCT during the start of the pandemic. I casually listened to SuperM and decided to look into them more. I ended up watching the "Boss" dance practice video and immediately fell in love with Taeyong and Mark.
Art Style: 
I usually focus more on digital art and photo manipulation!
NCT/WayV Inspiration in Art:
I started creating NCT fanart because I fell in love with how visually pleasing and creative their concepts are. There's a lot of room for fan artists to explore and expand their creativity based on that. 
Taeyong opening his SoundCloud account and releasing his solo music has also been a driving point in my motivation to create art. His music is so versatile, and he isn't afraid to take risks and try out new ideas.
Reaction when asked to draw the cover: 
I was really shocked! This is such an amazing opportunity, and I'm grateful to team EnVi for trusting me with something as important as this.
The inspiration behind the cover:
Once the teasers for Hot Sauce dropped, I was immediately reminded of "Cherry Bomb." It's really exciting to see SM bring back the good illustrations and graphics for an NCT comeback, and I just had to combine them. I also find looking at lenticular cards fascinating and thought it would be cool to create a dynamic cover like that. I wanted to do something with vibrant colors to honor the fact that it's a summer issue!
The main goal behind the cover art: 
To be able to do Jaemin's beauty justice and bring the art to life. I hope that the audience gets summer-ish vibes from it!
Rewarding part about creating the cover:
The most rewarding part was getting the opportunity to showcase my art to a different audience and contributing my art to an incredible fan project. It also helps that I finally get to draw Jaemin!
Advice for up and coming artists:
Don't feel defeated by art block or not being able to create what you want. Draw whatever makes you feel the happiest and what inspires you instead of what you think is wanted from you. Take your time and trust the process!
Enjoyed reading about the Summer 2021 cover artist? Get to know all of EnVi's cover artists from exclusive interviews here.
Photos by @xisualty