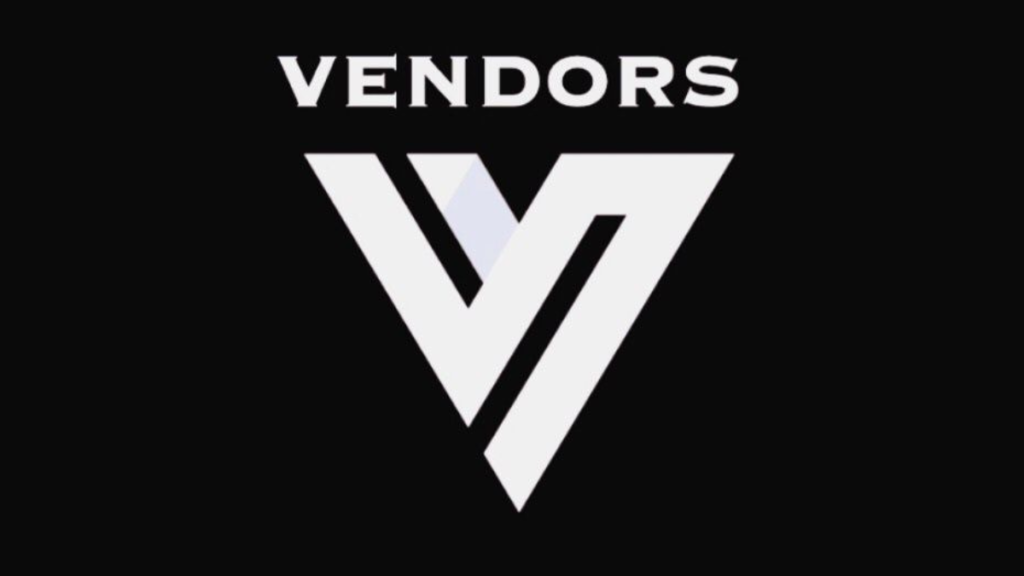 "VENDORS was created because we wanted to have fun doing music as friends who have the same musical color," VENDORS told EnVi. Their shared interest and love for music led these people to move from being just friends to becoming a music production group that has created masterpieces for some of Korean pop's biggest names. The journey of these friends to musical geniuses began in 2018, when they produced their first track, HOTSHOT's "I Hate You." EnVi chatted with VENDORS via email, through which the group dove into their discography, creative process, and careers.
VENDORS have a unique production style. From the mellow instrumentation in EXO's "Just As Usual" to the catchy guitar riffs in PSY's "That That," VENDORS either appeal to the listener's sensual side or makes their heart race. Owning a vast catalog of Korean drama soundtracks, title tracks, and B-sides, the collective has credits on over 90 songs. Their discography cuts across several genres from rock ballads like VICTON's "In Love," to mid-tempo R&B tracks like NCT U's "Round&Round," and the retro-funk "Sugar Shock" by TO1. The line-up of producers consists of Vendors, Nano, COLL!N, ZENUR, XLIMIT, Hi-BYE, Kevin Leinster jr., Fascinador, M30, YEZI, PRNCE, SAN, CALi, Kyaku, Arte, Louis, polar, and Nason.
A Day in the VENDORS Studio
As a collective with over 10 members, VENDORS employ an interesting system to select the member who works on which project. "In the creative process, it is very good if all the members make it, but there are members with different schedules. Only members with spare time can participate and work." Apart from availability, the other factor is based on the finished product from the individual producers. "When given an opportunity to work with a specific artist, all members within the team create their individual work," VENDORS told EnVi. From there, the crew selects the best ones and proceeds with the project.
Through this system, the members have had the opportunity to work on chart-topping hits such as PSY's "That That" and GOT7's "Eclipse." The members also had the chance to produce for artists they hold in high esteem, just as member Zenur deems it an honor to have participated in the making of SUNMI's single, "1/6."
The Produce 101 Series Effect
VENDORS' affiliation with former survival show contestants mostly from the Produce 101 Series, one of South Korea's biggest survival shows, got music lovers paying attention to them. However, before working with acts from the Produce 101 series, the production group participated in "Friends," the title song assigned to the rap unit from the survival show Under Nineteen.
While in their rookie era, VENDORS began gaining recognition with WANNA ONE's "Flowerbomb." "This was our first song that received the most attention," the team told EnVi. The song, known for its explosive chorus and distinct oriental intro, remains a fan favorite. In 2021, three years after its release, "Flowerbomb" was voted as the B-side fans would love to see WANNA ONE perform the most.
After "Flowerbomb," VENDORS has been involved in the solo projects of WANNA ONE member, HA SUNG WOON. The group participated in composing, arranging, and writing his debut album MOMENT which recorded a first day sale of 45,600 copies on Hanteo. The title track "Bird," also earned HA SUNG WOON his first solo music show win. They also worked on his subsequent mini-albums.
Behind KIM WOO SEOK's Discography
VENDORS have played an integral role in defining the sound of South Korean soloist KIM WOO SEOK. The group has worked on 16 of the artist's 20 solo projects. For WOO SEOK's debut mini-album 1ST DESIRE [GREED], the production troupe worked on multiple songs, perfectly portraying the singer's duality and capitalizing on his vocals. For the squad, this is the most important factor when creating music, "suitably showing off the artist's strength." Opting for a sensual concept for "Intro: Lost" and "Red Moon," VENDORS used foreboding music with heart-thumping low bass and electric guitars with trap beats. "Do U Like" and "Beautiful," on the other hand, are softer. They boast poppy and funky instrumentation for the former and a ballad with cheerful instrumentation for the latter.
For KIM WOO SEOK's sophomore mini-album, 2ND DESIRE [TASTY], VENDORS worked on all songs except one. With the EP, VENDORS leaned towards a more colorful and uptempo concept. They incorporate elements of EDM, hip-hop, bubblegum pop, electronic pop, and a Latin-inspired melody. They were also involved in writing, arranging, and composing "Tasty," "Better," "Holiday," "Next," and "Sugar," which earned KIM WOO SEOK's first music show win as a soloist. Thereafter, he took his second win for the groovy pop track on Music Bank, winning over IU's "Celebrity."
Similarly, VENDORS participated in composing, arranging, and writing all six songs on 3RD DESIRE [REVE], completing the "DESIRE" trilogy. The project was diversity-laden. It had a blend of Latin rhythm vibes, lo-fi, R&B tunes with a sensual synth work, ballads, and groove. Their involvement in all KIM WOO SEOK's DESIRE projects attests to their creative process. When asked the first element they work on when creating music, VENDORS replied, "We usually work on the theme of the song first."
The VENDORS Formula
From the conversation with VENDORS, one can tell the group prioritizes three elements when creating a song. First of all, the artist's vocal range, the fans and diversity in the artist's sounds. The aforementioned could be classified as the formula of VENDORS' success as a production unit. With every song VENDORS have worked on, they make it a point to show off the vocal strength of the artists. A common factor in the reviews of most songs produced by VENDORS is a mention of the instrumentation highlighting the vocal range and strengths of the artists. A great example is GOLDEN CHILD's latest title track "Replay."
"Delivering good music to the fans of the artists [they] work with" is one of VENDORS' goals and strengths. Beyond that, they play a role in creating memorable moments between the acts and their fans, as demonstrated with "Memories," a collaboration between X1 members KIM WOO SEOK and LEE EUNSANG from Produce X 101. "Memories" is a soft ballad with dreamlike instrumentation and the members' promise to remember their fans' love and stay with them forever. It was co-written by the duo and released after X1's disbandment. Beyond being a gift to fans, EUNSANG revealed promoting "Memories" alongside member WOO SEOK was one of the best things that happened to him in 2020.
In addition to "Memories," VENDORS have participated in making other songs dedicated to fans, such as WONHO's "Flash" and AB6IX's "Crazy Love." In "Flash," co-written by VENDORS, WONHO describes fans as a lighthouse, a hero and warmth in times of fatigue. VENDORS also co-composed "U&IVerse," ASTRO's latest release in collaboration with Universe Music. The single is dedicated to fans with lyrics about wanting to get closer to a special person.
VENDORS have worked with certain artists on more than one occasion. When asked which of these acts were their favorites, the production crew replied, "They are so good we just can't pick one." Acts such as GOT7, ASTRO, SUNMI, SUGA, TO1, MONSTA X, ONE N' ONLY, and NCT fall under this category.
For such acts, VENDORS tend to show off their diversity as a production team, by producing different sounds for the artists. As a unit group that aims togo beyond limitations, VENDORS ensure no two songs sound the same. This is evident in KIM WOOSEOK's discography as well as the songs they produced for MONSTA X. VENDORS produced the sultry "Addicted" and "Ride With U," which boasts a groovy instrumentation with a touch of funk. For ASTRO, the collective co-composed the laid-back U&IVerse and worked on "Footprint," an EDM song with an ultra-popular tropical house influence.
A Mine of Many Talents
Having a lot of members gives VENDORS the chance to explore various talents when creating music. The members, Zenur and Vendors, both skilled in the guitar, have contributed to SUNMI's retro sound by playing the guitars on the synth-fueled "Noir" and "1/6." They have also been responsible for the guitar arrangement in PSY's "That That" and "Stay Alive". In the same vein, COLL!N, who doubles as a singer, has lent his vocals as background vocals for GOT7's "Run Away," and JIN of BTS' solo, "Tonight."
Aside from having excellent lyricists and producers, VENDORS also boast of having members who are talented and active singers, namely COLL!N, NASON, and polar. polar, had two of his singles, "Fool" and "Pillow Talk," co-produced by VENDORS. polar and NASON have also collaborated on a song titled "Highway love." Other members, like Vendors, are equally amazing vocalists but prefer being the mastermind of the creative process. For such members, making music as a recording artist "is limited." However, they get to work on a variety of sub-genres in K-pop as producers.
Gaining Grounds in South Korea
One of VENDORS' goals as an all-Korean group is to expand their influence in South Korea by working with several local artists. Another route the collective took to gain local recognition was by lending their skills to the making of Korean drama soundtracks. They began their OST journey in 2021 by composing and arranging "Dive In," from the Korean drama Summer Guys. From there, the group secured OSTs from three popular 2022 K-dramas, Yumi's Cells 2, Kiss Sixth Sense and Doctor Lawyer.
Despite having worked with several artists, VENDORS' journey was far from smooth. "When I first started, the songs I wrote were often rejected," the composers told EnVi. However, the group kept the identities of the rejections hidden and said, "I can't remember who it was."
For VENDORS, conquering the local scene is not enough; the next step is making music on a global scale. "We have not made any songs with a foreign artist but look forward to making music with several foreign acts."
VENDORS have a unique definition of success for the team — "making a lot of great music for a long time with good people." For VENDORS, success includes having the public listen to their works for a prolonged period of time.
One can say the crew has achieved success as the sight of their name on a song credit is more than enough to get fans excited.
Connect with VENDORS on Instagram for more updates.
Want to discover more artists? Read all about Q the trumpet here.