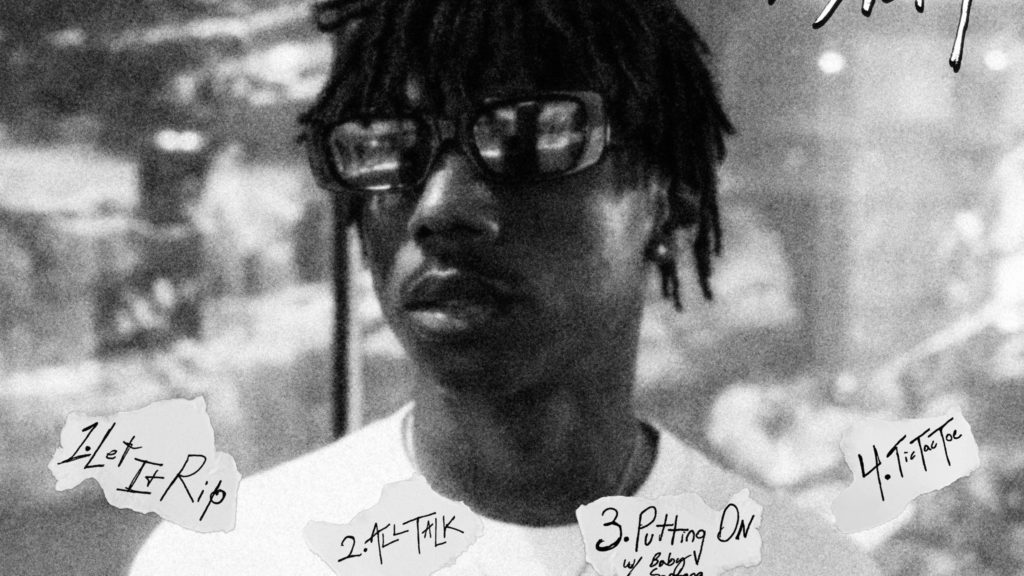 On September 22, the Indiana-native and rising artist, Midwxst released Back In Action. The eight-track EP takes listeners on a journey of deep lyrics while diving into genres like Hyper-pop and Digicore. In a press conference held a couple of weeks prior to the release, Edgar Sarratt III, also known as Midwxst, sat in his school dorm at Belmont University to speak about his passion for music and his mindset for creating. 
View this post on Instagram
At the conference, EnVi got to ask him a couple of questions about his music and how he sees himself. 
The Young Artist: Midwxst
Despite his young age, Midwxst is very down-to-earth and aware of his actions. In the conference, he talked about how he makes music as a way to put out thoughts and express his feelings. His lyrics are deep and dive into topics that young people can resonate with. "I make music for me and if people like it then that's a plus," he said.
Midwxst has a laid-back personality with a stream of deep thoughts and he is not afraid to express his emotions as complex as they might seem. He is a passionate anime fan and someone that understands that in life it is better to stay on your own path than to compare yourself to others. "Don't let anyone tell you what you can or can't do," he said. 
In the time we spent with him at the conference it was noticeable that he is someone that enjoys his own company and understands the workings of his own brain. 
Not Fitting In A Box
Music-wise, he won't categorize himself in any genre. For him, music is just a way to have fun and something he enjoys. He talked about how staying in a category would be somewhat restricting. 
When we asked about how he would want his music to be described in the future he thought for a while but eventually, the answer came. "Long-lasting." It's something that we could say most artists are after. But for Midwxst, someone who uses music to enjoy himself, his music being long-lasting is a big goal and also a target he keeps his eyes on.
His new EP is a hyper-pop genre, like diving into a computer game and living a cyberpunk experience. Hyper-pop is not a genre that people hear from often but definitely is worth a listen. When we asked him how would he describe the EP if he was listening to it for the first time, he took a deep breath and said "I know how hyper-pop sounds like and it was my first time I'd probably be like, 'what the fuck is this,' but I'd eventually like it." 
Midwxst pours a lot of himself into his song and talks about his achievements as well as his experiences as an artist.
At the end of the day, he still considers himself a kid having fun with music. He has music videos that mix live-action and animation, noticeable with tracks like "Tic Tac Toe," released on August 11.
The music video for his track "LA " featuring KA$HDAMI was released a couple of hours after the EP.
From doing spoken poetry in school to diving into rap and Hyper-pop, and enrolling in university for music, Midwxst journey as an artist is still beginning. You can check out his EP Back In Action on Spotify here. as well as follow him on Instagram and Twitter.
Want more? Check out our interview with Kaz here!
Thumbnail courtesy of @midwxst