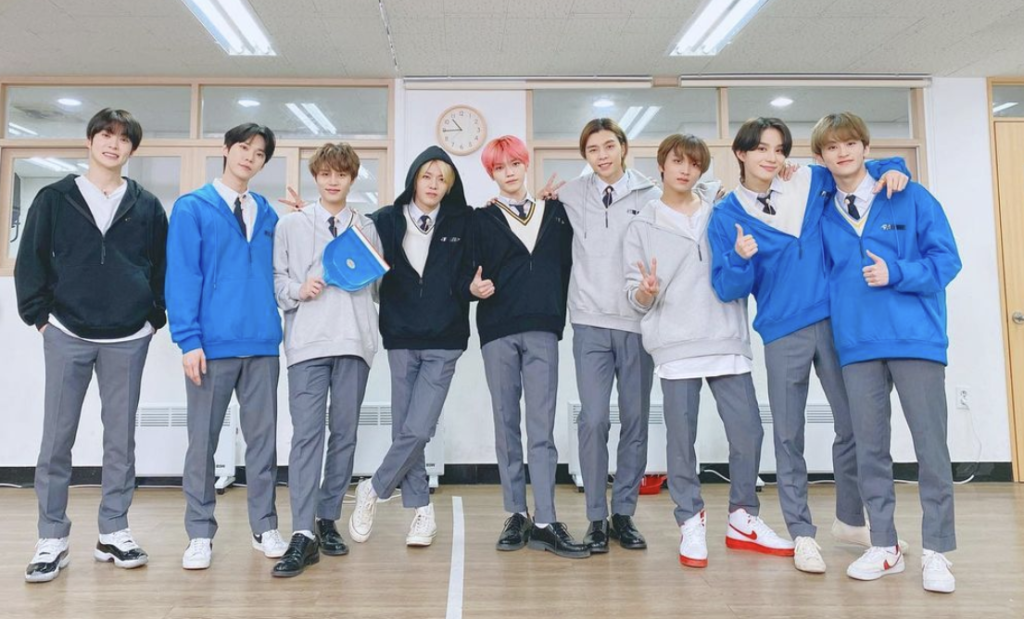 By Marbella Ramirez | @jaehvunity
Casual clothing meets teddy bears in SLOW ACID x Teddy Island's newest clothing line titled "PAINT THE ISLAND BLACK" and who better to model the attire than NCT 127? 
Spearheading fashion trends early this spring, NCT 127 have officially been announced as the newest models for SLOW ACID and Teddy Island's new collection. Rumors of the idols' employment had begun in early March after SLOW ACID followed all the NCT 127 members as well as the NCT accounts on Instagram. The official news, however, was reported by a Korean news outlet on April 5. In anticipation, a group teaser has already been revealed. 
SLOWACID X TEDDYISLAND
2021 COLLECTION 02

COMING SOON?#NCT127 #NCT #슬로우애시드 #테디아일랜드 #slowacid #teddyisland pic.twitter.com/PsgxyFoHwO

— slowacid (@slowacid_twt) April 5, 2021
Up-and-coming clothing brand SLOW ACID thrives on their casual take on fashion, while IP company Teddy Island's teddy bear design draws positive attention with its symbolism. Together, the two create clothes that are not only expected to trend within the NCTzen community, but within the fan communities of previous brand supporters as well. VICTON also modeled for their popular 2020 collection. Additionally, the group held a video call event and took part in the creation of photo cards that were included with the items sold. It is unclear if NCT 127 will do the same.
As of now, the collection has yet to be unveiled. However, grand expectations are on the final product of this partnership. The lookbook and product schedule are set to be released through the brand's official social channels including Instagram, Twitter and YouTube sometime in early April.
In case you missed it, read about WayV as a special guest of the Insert Fashion Awards!
Thumbnail Courtesy of SM Entertainment