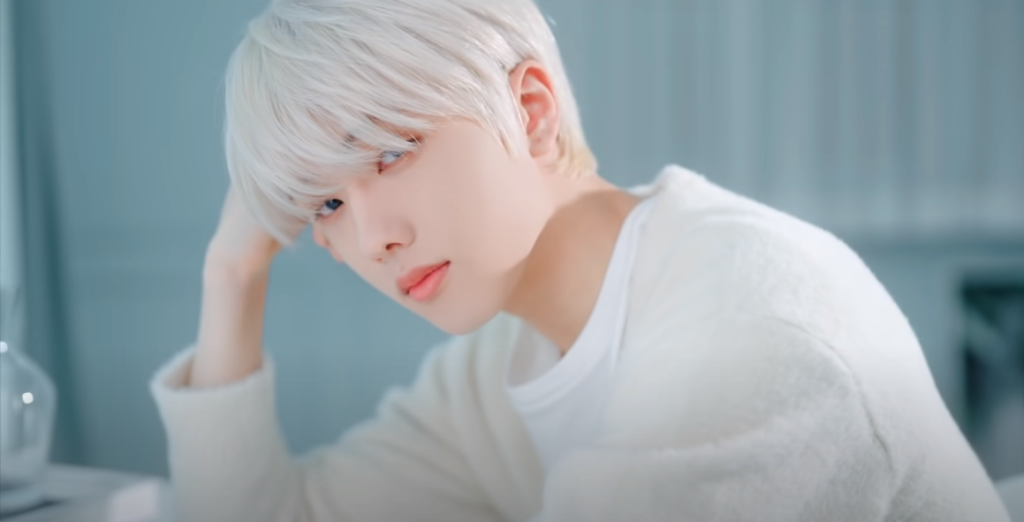 NCT DREAM's youngest member JISUNG found a special way to connect with fans on his birthday. On February 5 at 8 PM KST, JISUNG debuted his first ever song cover on NCT's YouTube Channel. He released a music video for a cover of IU's "Heart."
A Love Letter to NCTzen
More commonly known for his top-notch dance skills, JISUNG flaunted his unique raspy tone in "Heart." His rendition of "Heart" is led by a piano, which complements his baritone vocals.
To top off the heartwarming song, JISUNG dedicated the cover to NCTzen, NCT's fans, in the music video. A similarly sweet message is in the description of the video, where JISUNG wrote, "This is my heart and my gift for you."
The music video has a comfortable atmosphere, illustrated by videos of NCT's youngest in a home-like setting with a series of photos and clips of him around the city. In this video, JISUNG mostly wears light tones with his (currently) platinum blonde hair. The video has scrapbook-like edits over the footage, which creates a nostalgic feeling.
Teasing Information on Bubble
JISUNG teased the song cover on LYSN's bubble messenger. On February 4, he informed fans that he prepared a gift for them for his birthday, but he did not tell them what he did.
After the release of the song, JISUNG returned to bubble, where he gave his thanks to his fellow NCT DREAM members JENO and JAEMIN. According to JISUNG, JENO took pictures for him, while JAEMIN helped him select the song for his cover.
Fans Return JISUNG's Love
In response to JISUNG's cover, fans expressed their love for the cover and JISUNG on social media. The reactions ranged from appreciation of his talents to gratitude towards his gift.
NCT DREAM Coming Soon
JISUNG's "Heart" cover serves as a small treat ahead of the release of NCT DREAM's upcoming album. In January, SM Entertainment announced that NCT DREAM will be returning with new music in March. Their new hairstyles have been revealed, but there are many more surprises ahead for the NCT subunit.
Want more on JISUNG? Check out our birthday piece here.