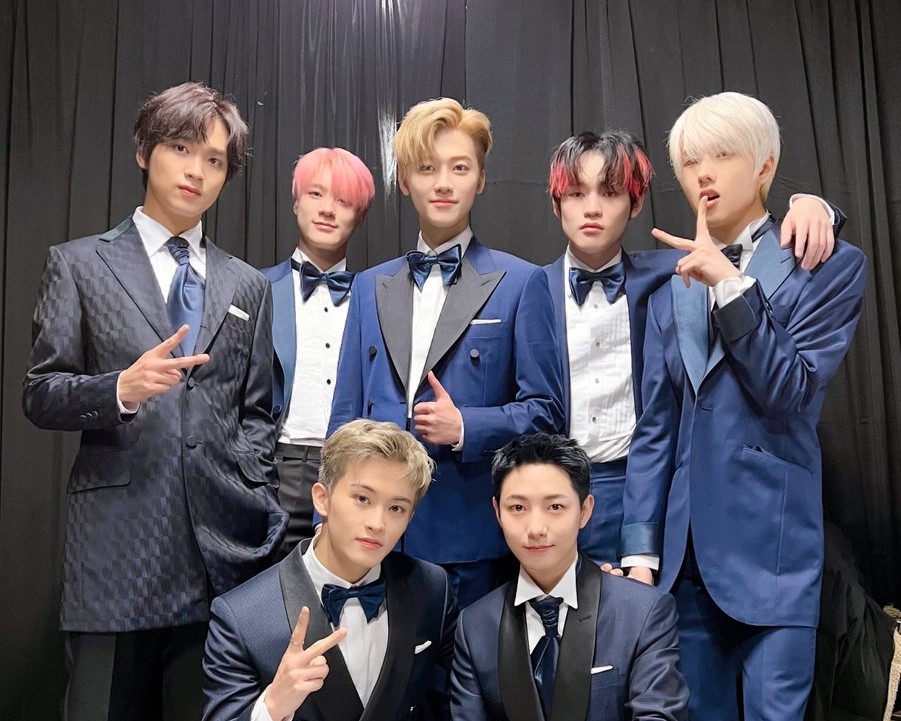 On January 23, NCT DREAM attended the 31st Seoul Music Awards. Not only did they win the "Best Album" award, but the septet arrived on the scene with new hair colors. Fans did not have to speculate because NCT DREAM teased bits of information about their upcoming album throughout the night, including their post-award show live.
Hints for a Comeback
Prior to the red carpet, members MARK, HAECHAN, and CHENLE had already showed off their new styles during the recent NCT 2021 fan calls from last week. MARK adorned a grey short cut, HAECHAN a dark brown color, and CHENLE an all-black style with pink highlights. While new hair colors are not entirely unusual for idols, fans sensed there was a comeback because JAEMIN, JENO, JISUNG, and RENJUN hid their hair with beanies.
Suspicions were confirmed when a fansign winner posted that CHENLE stated that the reason he dyed his hair would come out soon. Another virtual fansign attendee shared that CHENLE sang a bit of the new song in their call.
This left fans curious about the rest of the members' new styles, but not for long.
Lovely Hair Colors
NCT DREAM attended the Seoul Music Awards, flaunting their new styles in their blue and black suits on the red carpet.
Thanks to the SMA red carpet event, fans quickly learned that JISUNG was platinum blond, JENO adorned pink, JAEMIN had an ash blond color, and RENJUN wore an all-black short cut. Their "new" dos did not leave without an uproar of commotion. Fans reacted openly on social media. In fact, RENJUN, who had the biggest change, trended at 14 on the Worldwide Twitter Trends.
The Promise of More To Come
During the NCT DREAM's red carpet interview, MARK spilled that the subunit are preparing for another album. This was later confirmed in the group's post-award show Instagram live. The septet discussed their upcoming project and failed attempt at giving spoilers during the award show.
JENO revealed that during their award acceptance speech MARK planned to spoil their upcoming project, but each member forgot, except for CHENLE. However, he did not spoil any information because he was "banned" from giving out more information after his antics at the NCT 2021 fansign. Although MARK did not give out many details, he informed fans that they can expect to see an "upgraded version" of the group.
While not much else is known about the album, NCT DREAM will certainly return with style, showing more than just new hair colors. In the meantime, fans will surely keep a close eye on the boys for more hints about the release in the coming weeks.

Want more on NCT DREAM? Check out our piece on their Best Album award at SMA here.
Thumbnail courtesy of NCT DREAM Official Twitter Page.