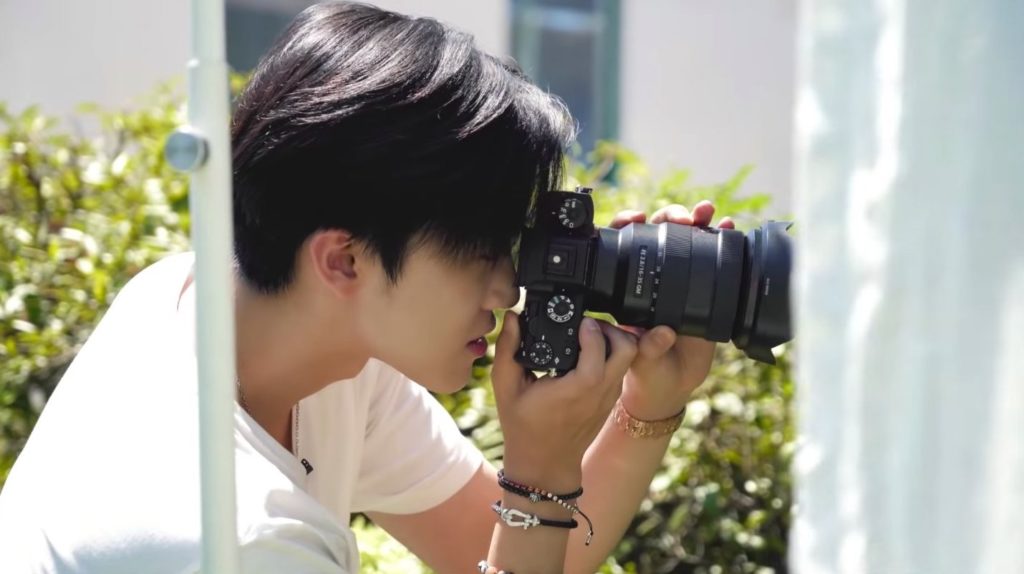 On August 26, NCT DREAM's Jaemin revealed a sponsored video series in collaboration with Adobe Korea, titled "Nana's Joyful Day." 
While it is certainly an unexpected collaboration, it isn't too surprising, as Jaemin has expressed Adobe Photoshop is his favorite thing in photography. He was also shown editing the Dream Show VCR using Adobe Premiere Pro in 2019.
Nana's Joyful Day #1
The video shows Jaemin photographing the set environment and using Adobe Photoshop to edit the photos. With ease, he navigates around the software and even showcases his usage of the software's latest feature,"Get More Skies," in one of his photos. All of the photos Jaemin took are up for viewing on the official NCT Instagram.
#AdobeXNCT재민
Jaemin has his own page on the Adobe Korea website, headlined with "Photo and vlog with vibes completed with Adobe Photoshop and Premiere Pro! Try it together with pro idol NCT JAEMIN." The page includes tutorials for Photoshop and Premiere Pro, and Jaemin's own custom-made design assets.
#AdobeXNCT재민, the official hashtag for the collaboration, is filled with fans conveying their excitement for the promotion.
from
– jaemin edited the The Dream Show VCR using premier pro in 2019
– say "frrrrrroshhopp" instead of photoshop in 2020

to
– he is in collaboration with adobe premier pro and get sponsored #AdobeXNCT재민@NCTsmtown_DREAM pic.twitter.com/eSA2yaDdlW

— riri ? (@yodreamri2) August 26, 2021
best collab of the year, hope we can get more project from adobe and jaemin @Adobe @Photoshop#AdobeXNCT재민 pic.twitter.com/Lr6RidJ6MQ

— tia (@najmvibes) August 26, 2021
wow jaemin's solo content that we were all waiting for was a collaboration with adobe photoshop?! he's on their official site with tutorials too?! this man is incredible??#AdobeXNCT재민 pic.twitter.com/GGED829hsU

— lynn✿ (@cute_dreamies) August 26, 2021
Along with the release, Jaemin shared a message on one of the Instagram posts: "I can't hold an exhibition because of covid, so I delivered my heart to Czennie even if it's this way. Once this difficult situation passes by, I will make sure to come to everyone with actual pictures directly."
Make sure to tune to the next episode of this series, which will be released on August 28, this time featuring Adobe Premiere Pro. If you're interested in learning more about software, check out the editing tutorial videos here!
Looking for more NCT DREAM? Check out our recap of their fifth anniversary celebration!
Thumbnail courtesy of SM Entertainment.