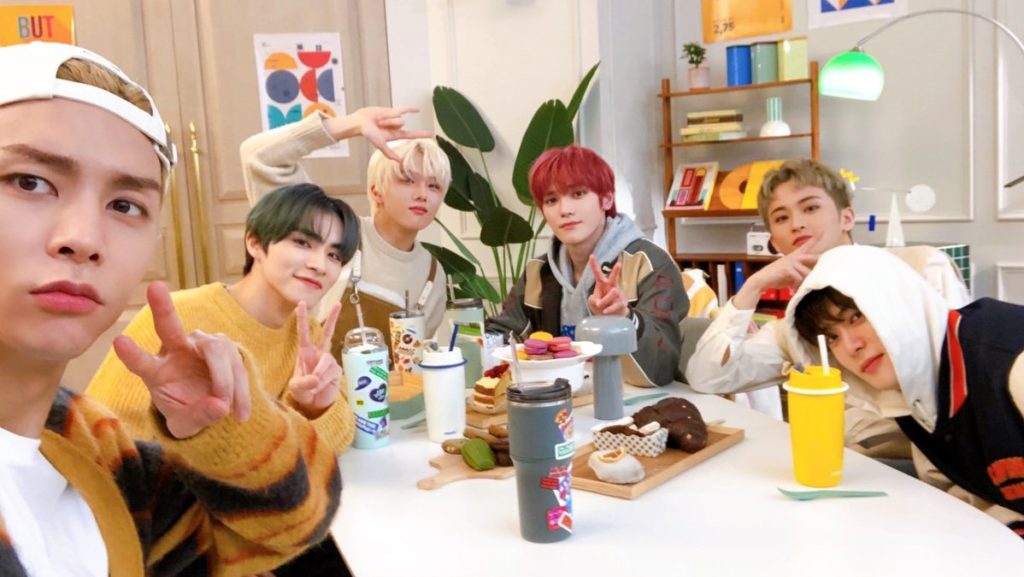 On several occasions, NCT has taken the time to come and celebrate special events and holidays with fans. This year some of the members showed their fans, NCTzens, how grateful they are for their support on Valentine's Day. Here's a list of heartwarming content NCT gave their fans for Valentine's!
Birthday Celebrations With Jaehyun
February 14 is traditionally known for being Valentine's Day, a special day to offer love and friendship. However, for NCTzens, it is also Jaehyun's birthday. This year, the singer took the time to express his love and gratitude towards his fans through an Instagram live stream. NCT's leader, Taeyong, joined the broadcast to wish Jaehyun a happy birthday, cheering him on and leaving funny comments.
Jaehyun continued his birthday celebrations with a TikTok for fans and an Instagram video singing a small verse from his 2017 solo song "Try Again."
Xiaojun's Cover of "One Time"
WayV's vocalist Xiaojun does not shy away from releasing music covers of his favorite tracks. He took to Instagram to share with fans a cover of Justin Bieber's "One Time," with the caption "Happy valentine's day." The 54 seconds video exhibited the idol's soft, honeylike vocals while singing and playing the guitar outdoors.
Kun's Special Surprise "For U"
WayV's leader Kun is recognized for using the music platform SoundCloud to showcase his abilities to compose, arrange, and produce tracks. The singer previously worked on songs for his fellow members, such as YangYang's "Leonidas", Hendery's "WuKong" and a remix for WayV's "Action Figure." As a Valentine's gift for NCTzens and WayV fans, WayZeNi, the artist demonstrated his talent by releasing the delicate instrumental mix "For U."
A Series of Instagram Posts
Some members also surprised NCTzens on Valentine's Day with a series of posts and stories on Instagram.
Alongside dropping "For U," Kun also greeted fans with selfies.
Happy Valentine's Day! May the rest of the year be filled with love and warm content from NCT.
Want more like this? Check our coverage on NCT 127's Greatest Love Songs.