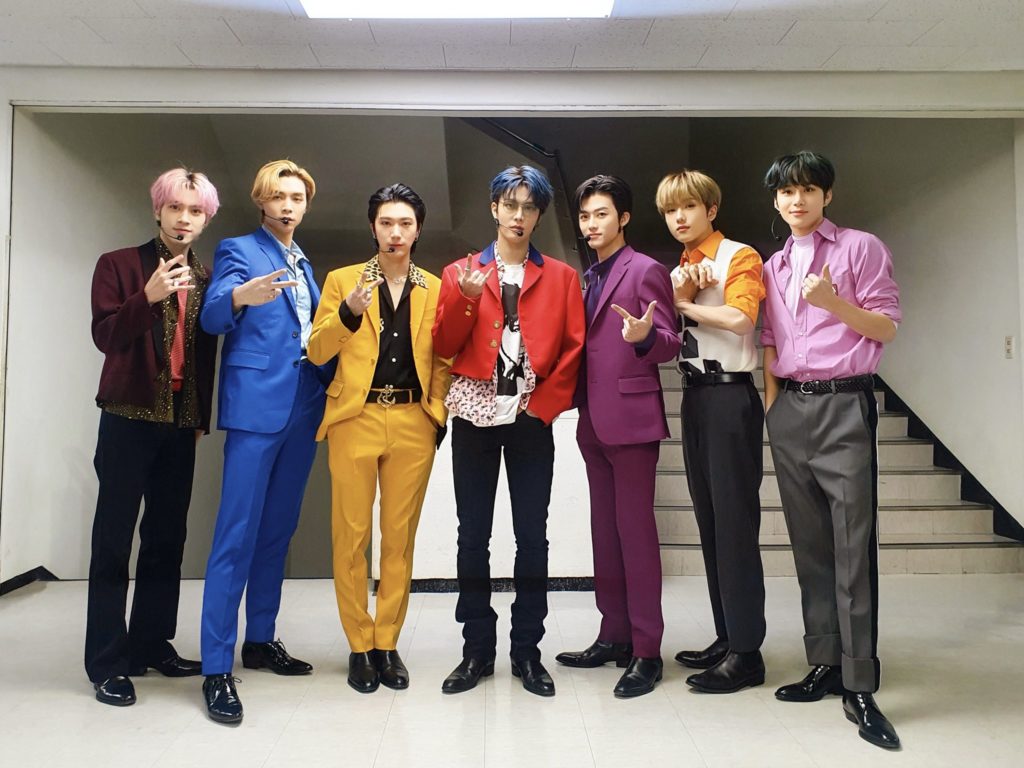 By Heather | @jaehyuniepot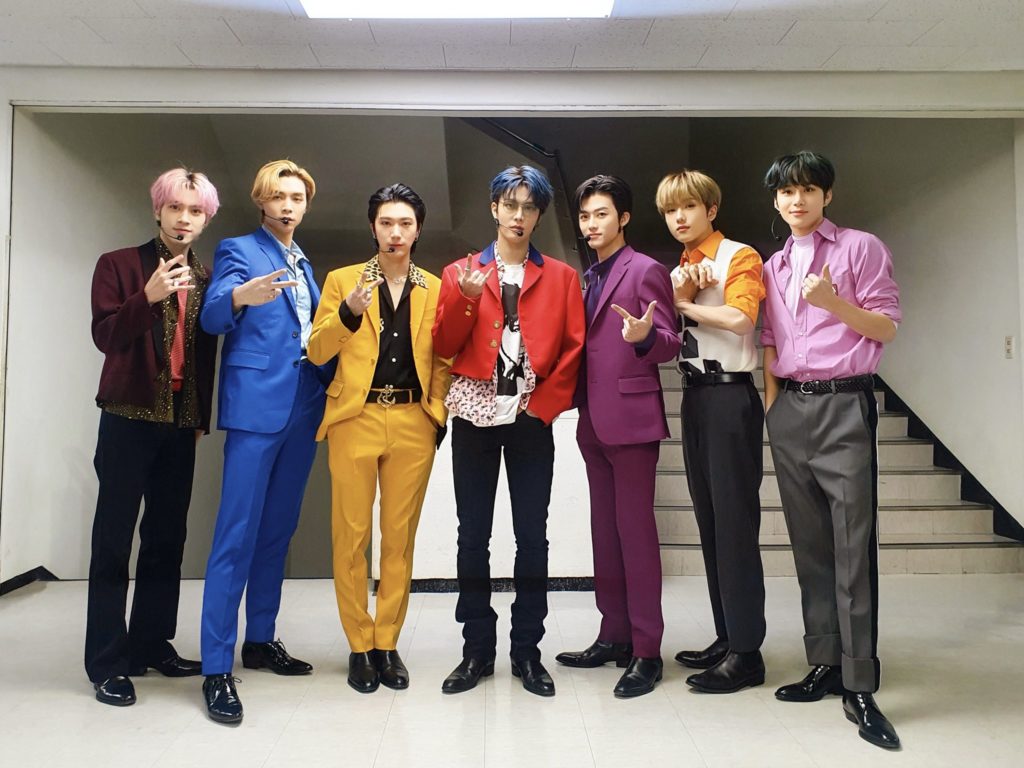 NCT once again let all 23 members shine on stage by utilizing their unique concept at the SMTOWN Live: Culture and Humanity Concert. In a group with so many members it can be hard to stand out, but not in NCT's case. With the latest tracks from NCT 2020's Resonance Pt.1 & Pt.2 albums, all members were able to make an appearance.
The "From Home" unit was up first for NCT's segment. They were decked out in simple black suits as all they needed were their powerful vocals to stand out. The blending of their harmonies and ad libs make for an ethereal performance. The highlight of this sweet ballad was the numerous languages the members sang in, again solidifying how global they are as a group. Throughout their performance, warm-toned, colored lights lowered up and down really setting the ambience and a nod to their lyrics:
"Under this light, when we look at each other 
Even not noticing myself, I smile and I forget yeah
Cuz I'm not alone
You are my warming home"
"Make A Wish (Birthday Song)" followed shortly after the "From Home" stage. Looking expensive as always, fans became entranced with not only their NCT's visuals, but their complex choreography too. Notably Jeno was there stepping in to fill group leader Taeyong's shoes while he's currently out due to an injury.
Jeno reportedly learned the choreography in one hour and fit into the team effortlessly. Other members, Shotaro, Jaemin, and Xiaojun were also seen stepping up to stand in for some of Taeyong's parts. The MAW unit also had a ment section where they expressed their longing for the screams from fans, feeling empty without them. However, they noted that even if they couldn't see Nctzens this year, the fan's support was always in their hearts.
"Work It" was next with the members dressed to the nines in colorful suits accompanied by an energetic dance. Viewers could see how much fun the idols were having on stage, even passing around a single pair of sunglasses throughout the performance. Youngest member Jisung sang on a separate stage because of an injury, but still caught our fan's attention with his charming voice.
The final NCT U performance was the R&B-hip-hop song, "90's Love." The nineties inspired dance moves gave the impression of just how confident and cool the Neos are. A stand out moment was definitely Haechan and Ten's high note at the climax, with the rest of the boys dancing rhythmically in between them.
NCT's hard work from 2020 was wrapped up and exhibited exceptionally with their numerous stages. Seeing all the members perform reinforced the limitless potential of the NCT concept: the opportunity to expand past the bounds of genres and a fixed member amount.
In Xiaojun's words from his ment, "Please give us support and look forward to us in 2021. We'll work harder to show you guys amazing performances and get better every day to show you guys new sides of us. Please keep supporting us, WayV and NCT." Considering how NCT dominated 2020, we can't wait to see what they'll do in 2021!