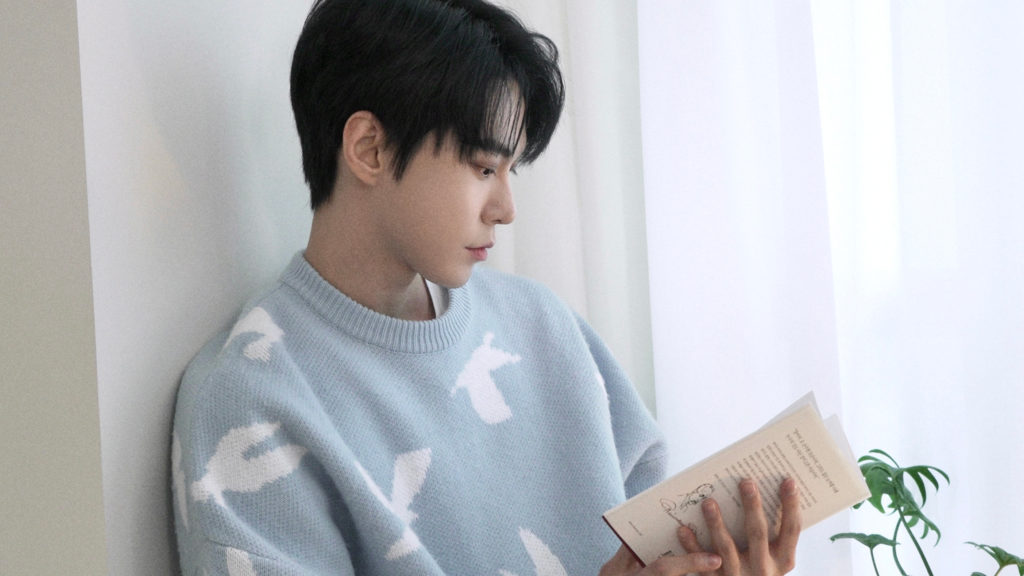 On February 10, 2022, Kim Doyoung of NCT was confirmed to be making his on-screen comeback as an actor on NCT News, the group's latest series on YouTube. Back in December, news broke out that Kim was offered a role in the upcoming TVING drama, To X Who Doesn't Love Me (2022) with SM Entertainment stating he was still reviewing the role. Fans speculated his participation— especially taking note that the director of the project, Park Sanghyuk, had followed Kim and actress Han Jihyo on Instagram who has also been in talks about joining the show. On February 21, the show was confirmed to have a projected air date in June 2022.
Anticipation has been high to see more of Kim acting ever since the idol-actor completed his first project, Midnight Cafe Season 3 – The Curious Stalker (2021) last year. Most recently, he challenged both live singing and acting in his musical theatre debut as Count Axel von Fersen in Marie Antoinette. Kim has taken home several awards in his newly fresh acting career, most notably winning the Focus Award for Actors at the 2021 Asia Artists Awards and Best Actor at the Asia Web Awards as well as the Seoul Webfest.
What We Know About To X Who Doesn't Love Me
The drama's premise is stated to be loosely based on the plot of Netflix's 2018 romantic comedy, To All the Boys I've Loved, and comparable to the Japanese manga, Death Note. It's been reported the show will center on a mysterious journal that can make people fall in love if the writer inscribes the individual's name on its pages. Helmed by Park Sanghyuk and Ko Jaehong, many are looking forward to Park's first drama series as he's mostly focused on reality shows like Love Transit (2021). Han Jihyo, who recently made waves with her emotional performance and kiss scene with Apink's Jung Eunji's character in Work Later, Drink Now (2021) is anticipated to star opposite Kim as the female lead.
The show is still in the early production stages, with filming geared to start on February 11 till mid-March of this year. Not many details have been revealed other than that the series is expected to hit the air in June 2022. The original series will be produced by CJ ENM and will be broadcasting under TVING with a total of 10 episodes. 
Fans Celebrate
Understandably, fans rejoiced with the confirmation they would soon be welcoming back Doyoung as an actor. Many are looking forward to seeing Doyoung showcase a new side through his acting once again. Fans expressed that they couldn't wait to see him channel his stage presence on the small screen.
Want to read more content about Doyoung? Take a look at 26 times Doyoung showcased his fashion range here.
This article was updated on Feburary 20, 2022.