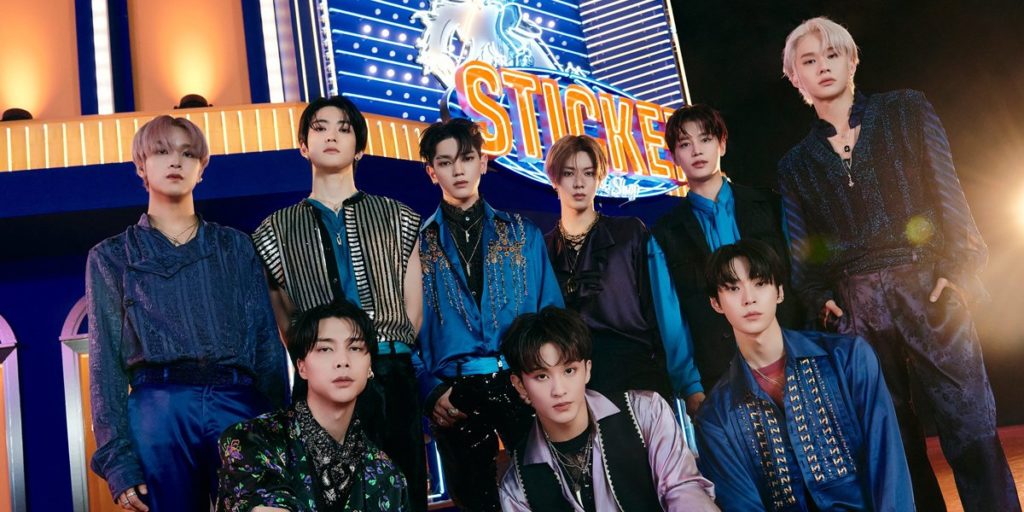 Após criar expectativa por cerca de um mês, em 17 de setembro, NCT 127 lançou seu altamente esperado terceiro álbum. Estabelecendo novos recordes e dominando as paradas musicais, Sticker rapidamente se tornou um dos retornos mais bem sucedidos de NCT. Seguindo esse bom momento, NCT 127 pegou seu primeiro win em um music show no M Countdown.
NCT 127 Estão Com Tudo
A unit de NCT baseada em Seul alcançou recordes impressionantes com seu novo álbum. Desde ficar no topo das paradas do Hanteo a quebrar seus próprios recordes no YouTube, o sucesso de NCT 127 tem propensão a continuar conforme as promoções de sua faixa título "Sticker" prosseguem. Para comprovar, em 23 de setembro, "Sticker" recebeu o primeiro lugar no music show da Mnet, M Countdown. Nomeada ao lado da canção de debut "LALISA" de Lisa, "Sticker" de NCT 127 levou o prêmio final. 
[#MCOUNTDOWN]
No.1 of the Week!#NCT127 – #Sticker

아〰️주 까리한 NCT 127✨
1위 축하합니다🙏👏 🥳 pic.twitter.com/uyd9e6sdR2

— M COUNTDOWN (@MnetMcountdown) September 23, 2021
Ainda que o programa não tenha sido transmitido ao vivo devido a festividades nacionais coreanas, Taeyong, Johnny e Haechan gravaram um vídeo curto. O líder do grupo deu expectativas para a performance de NCT 127 no próximo episódio do programa e acrescentou "Eu espero que nossos fãs fiquem sempre saudáveis e felizes."
Enquanto isso, Taeil compartilhou uma mensagem no Twitter. "Através das atividades de Sticker, eu pude sentir o quão forte é o poder de Czennies. Eu vou trabalhar duro para retribuir vocês ainda mais," ele escreveu.
우리 1위 하게 해준 시즈니 너무 고맙고 이번 스티커활동을 통해서 시즈니의 힘이 얼마나 강한지 느낄 수 있었어요 더더 보답하기 위해 열심히 할게요 고마워요ㅎㅎ#TAEIL #Sticker1stWin#NCT127 #Sticker #NCT127_Sticker

— NCT 127 (@NCTsmtown_127) September 23, 2021
Fãs Ficaram Realmente Felizes 
Com os resultados que NCT 127 tem acumulado nos últimos dias, fãs ficaram cheios de alegria com o anúncio. Marcando o primeiro win nessa rodada de promoções, o troféu do M Countdown chegou apenas três dias após "Sticker" se tornar elegível para um win. Como esperado, NCTzens foram ao Twitter celebrar o reconhecimento do grupo. 
So proud of 127, you've worked hard 🥲#Sticker1stWin #NCT127 #NCT127_Sticker @NCTsmtown_127 pic.twitter.com/7ZpAEc7jPx

— ange¹²⁷ ❤️‍🔥 yuki day!! (@pakpaksuga) September 23, 2021
I'm so proud of you, boys! Congratulations! 🥳🥳💚💚

STICKER FIRST WIN#Sticker1stWin#NCT127  #STICKER @NCTsmtown_127 pic.twitter.com/S2uIaK42g5

— Rach 🌹🍑 TAEYONG CULLEN (@Ltyong_roses00) September 23, 2021
we're so proud of you (ˊ˘ˋ* )♡
Congratulations 👏🏻👏🏻#Sticker1stWin pic.twitter.com/pv35oGFqtG

— ˚ ༘ 𝘁𝗼𝗳𝘂‧₊˚/withfans2 490บ. (@savetofu) September 23, 2021
CONGRATULATIONS @NCTsmtown_127 🎉🎉🎉 #Sticker1stWin#TAEYONG #태용 #NCT127 #NCT태용 #NCT pic.twitter.com/TVhzKgJfU2

— taeoxo ☆ TY ☆ #NCT127 (@taeyong1st) September 23, 2021
to all nctzen who has worked hard to give NCT 127 a win, congratulations! 🥳🥳 let's make this comeback more fun and exciting! 🤍

— ً (@nctymisfit) September 23, 2021
Na conferência de imprensa antes do lançamento do álbum, Mark esperou bons resultados para Sticker. "Nós estamos mais determinados em mostrar um álbum ainda melhor, e gastamos muito mais tempo investindo nisso para trazer melhores resultados," ele disse. Parece que apesar de soltar música nova pela primeira vez em mais de um ano, NCT 127 continua a atingir novos marcos e recompensam os fãs por sua paciência. 
Desde a revelação de "Sticker", NCT 127 tem regularmente atualizado os fãs com novo conteúdo, entrevistas e performances. O grupo também está previsto para aparecer no Music Bank no dia 24 de setembro de Show! Music Core no dia seguinte, então fiquem de olho para suas próximas performances!
Interessado em mais cobertura de NCT 127? Descubra como NCT 127 Alcançou Novos Patamares com "Sticker."