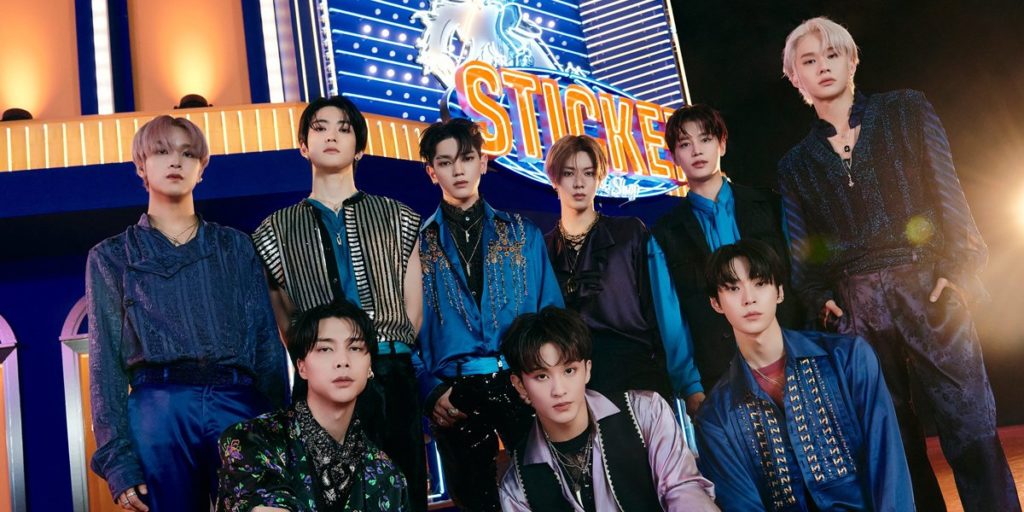 After building anticipation for about a month, on September 17, NCT 127 released their highly-awaited third full-length album. Setting new records and dominating music charts, Sticker has quickly become one of NCT's most successful releases. Following this good run, NCT 127 took their first music show win on M Countdown.
NCT 127 Are On A Roll
The Seoul-based unit of NCT has achieved impressive records with their new album. From topping Hanteo charts to breaking their own records on YouTube, NCT 127's success is likely to continue as the promotions of their title track "Sticker" unroll. To prove a point, on September 23, "Sticker" earned first place on Mnet's music show, M Countdown. Nominated alongside Lisa's debut song "LALISA," NCT 127's "Sticker" took the final win.
[#MCOUNTDOWN]
No.1 of the Week!#NCT127 – #Sticker

아〰️주 까리한 NCT 127✨
1위 축하합니다🙏👏 🥳 pic.twitter.com/uyd9e6sdR2

— M COUNTDOWN (@MnetMcountdown) September 23, 2021
Although the show was not live broadcast due to Korean national festivities, Taeyong, Johnny and Haechan recorded a short video. The leader of the group anticipated NCT 127's performance on the next episode of the show and added "I hope our fans will always be healthy and happy."
Meanwhile, Taeil shared a message on Twitter. "Through Sticker's activity, I could feel how strong Czennies power is. I will work hard to repay you even more," he wrote.
우리 1위 하게 해준 시즈니 너무 고맙고 이번 스티커활동을 통해서 시즈니의 힘이 얼마나 강한지 느낄 수 있었어요 더더 보답하기 위해 열심히 할게요 고마워요ㅎㅎ#TAEIL #Sticker1stWin#NCT127 #Sticker #NCT127_Sticker

— NCT 127 (@NCTsmtown_127) September 23, 2021
Fans Were Happy Indeed
With the achievements NCT 127 has amassed over the last couple of days, fans were overjoyed with the announcement. Marking the first win in this round of promotions, M Countdown's trophy arrived only three days after "Sticker" became eligible for a win. As expected, NCTzens took to Twitter to celebrate the group's accolade.
#Sticker1stWin is already trending Worldwide at #1 !! 💚🥳

Keep tweeting 😀 #NCT127 #NCT127_Sticker #NCT @NCTsmtown_127 @NCTsmtown pic.twitter.com/y0Z05MVH19

— NCT India 🇮🇳 (@NCT_India_) September 23, 2021
I'm so proud of you, boys! Congratulations! 🥳🥳💚💚

STICKER FIRST WIN#Sticker1stWin#NCT127  #STICKER @NCTsmtown_127 pic.twitter.com/S2uIaK42g5

— Rach 🌹 Love Theory 💗⚛️ (@Ltyong_Roses00) September 23, 2021
we're so proud of you (ˊ˘ˋ* )♡
Congratulations 👏🏻👏🏻#Sticker1stWin pic.twitter.com/pv35oGFqtG

— ˚ ༘ 𝘁𝗼𝗳𝘂‧₊˚♡︎ suhlo (@savetofu) September 23, 2021
CONGRATULATIONS @NCTsmtown_127 🎉🎉🎉 #Sticker1stWin#TAEYONG #태용 #NCT127 #NCT태용 #NCT pic.twitter.com/TVhzKgJfU2

— taeoxo ☆ TY ☆ #NCT127 (@taeyong1st) September 23, 2021
to all nctzen who has worked hard to give NCT 127 a win, congratulations! 🥳🥳 let's make this comeback more fun and exciting! 🤍

— ً✿ (@nctymisfit) September 23, 2021
Greater Results
In the press conference ahead of their album release, Mark anticipated good results for Sticker. "We're more determined on showing an even better album, and spent a lot more time investing in this to bring about greater results," he said. It appears that despite dropping new music for the first time in more than a year, NCT 127 will continue to break new milestones and reward fans for their patience.
Since the unveiling of "Sticker," NCT 127 has regularly updated fans with new content, interviews and performances. The group is also set to appear on ​​Music Bank on September 24th and Show! Music Core just the day after, so keep an eye on their upcoming performances!
Interested in more NCT 127 coverage? Find out how NCT 127 Reached New Heights with "Sticker." 
Thumbnail courtesy of SM Entertainment