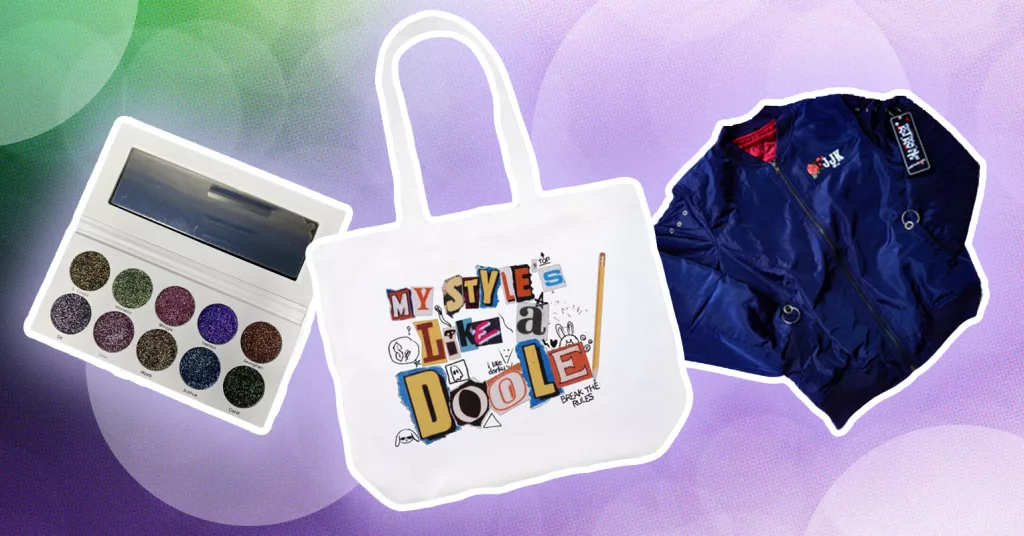 EnVi is back with another Small Business Spotlight! We've rounded up seven Black-owned small businesses that sell fan-made merchandise inspired by a variety of K-pop groups and soloists. From decorated photocard holders to cosmetics, these shops have something for everybody.
Serendipity Parade
Serendipity Parade is a BTS-centric merch shop that features apparel, enamel pins, accessories, home decor, slogans, stickers, and so much more. With over 20 thousand followers on Instagram, Serendipity Parade earns its place as a go-to shop for ARMYs (BTS fans).
Its most sought out product recently is its Kpop Concert Ita Bags, a clear bag for concerts that Serendipity Parade said is stadium-approved. Other items that stand out are a j-hope tote bag, a Still With You Bomber Jacket inspired by the Jung Kook song, and BTS-themed wallets.
While mostly being a BTS shop, Serendipity Parade also features three TOMORROW X TOGETHER (TXT) merch items: pins, a sticker, and a pin based on the song "Anti-Romantic."
Serendipity Parade was created by Eboné and she is the sole organizer of the shop. The store has its own website and Etsy.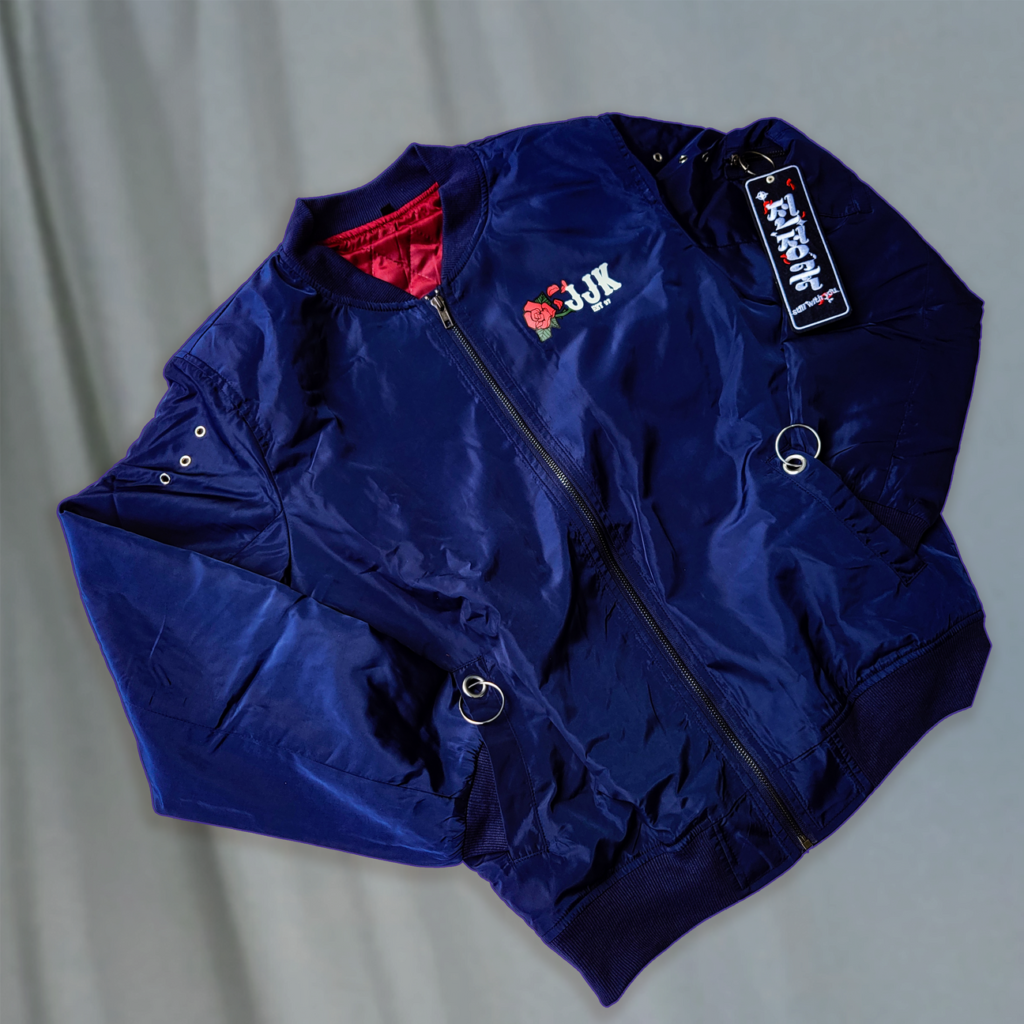 Serendipity Parade
Still With You Bomber Jacket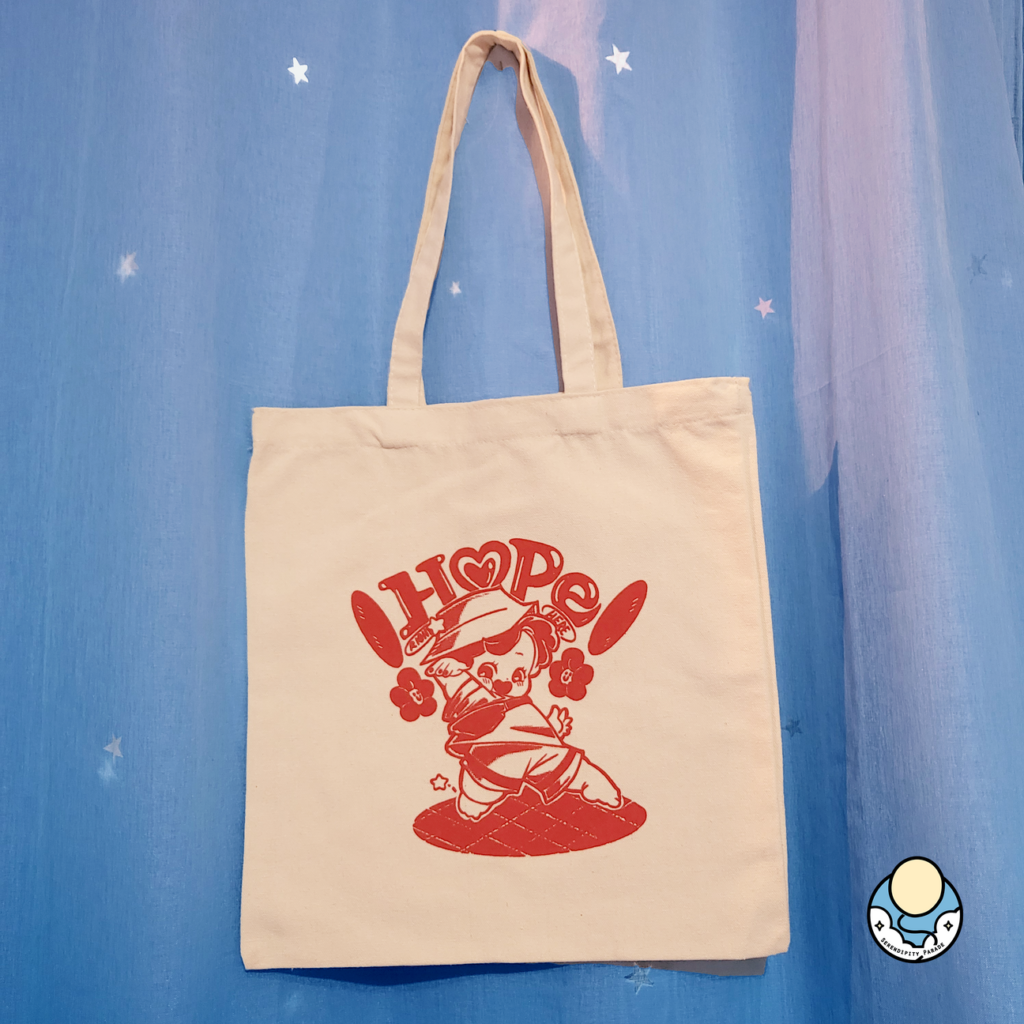 Serendipity Parade
j-hope Tote Bag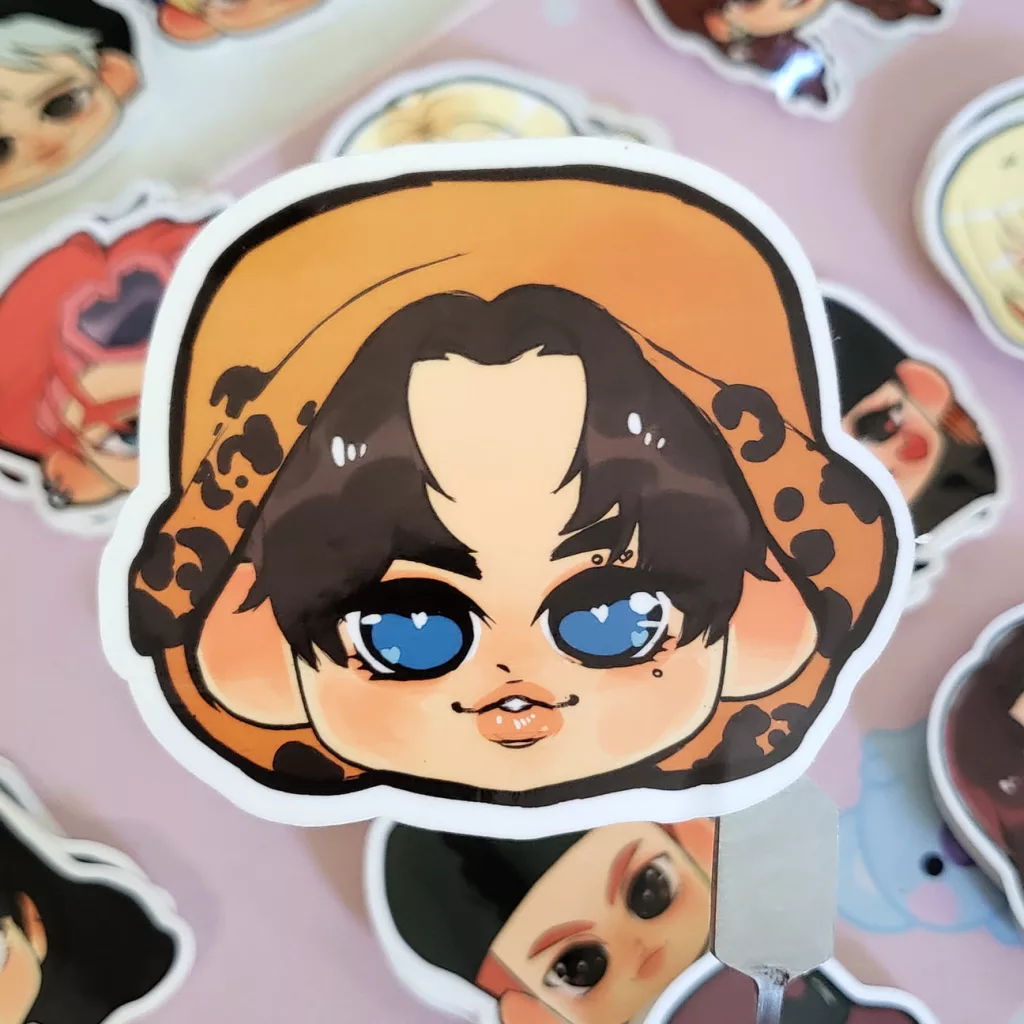 Serendipity Parade
TXT Yeonjun Sticker
HK Creates Shop
HK Creates caters to multiple K-pop fandoms: Stray Kids, BTS, ATEEZ, TXT, P1Harmony, and LE SSERAFIM. Kay, the owner of the shop, said it originated as a book fandom merchandise shop but reopened in October 2022 to be a multi-fandom K-pop store.
HKCreates sells a range of items including art prints, tote bags, tumblers, and photocard holders. Kay said her favorite product is also the latest addition to the shop: the photocard holders. She said they are her favorite because they are fun to design.
All things HK Creates are available on Etsy. Kay said she hopes to open her own website soon and is venturing into in-person sales at K-pop fan events in Orlando, Florida.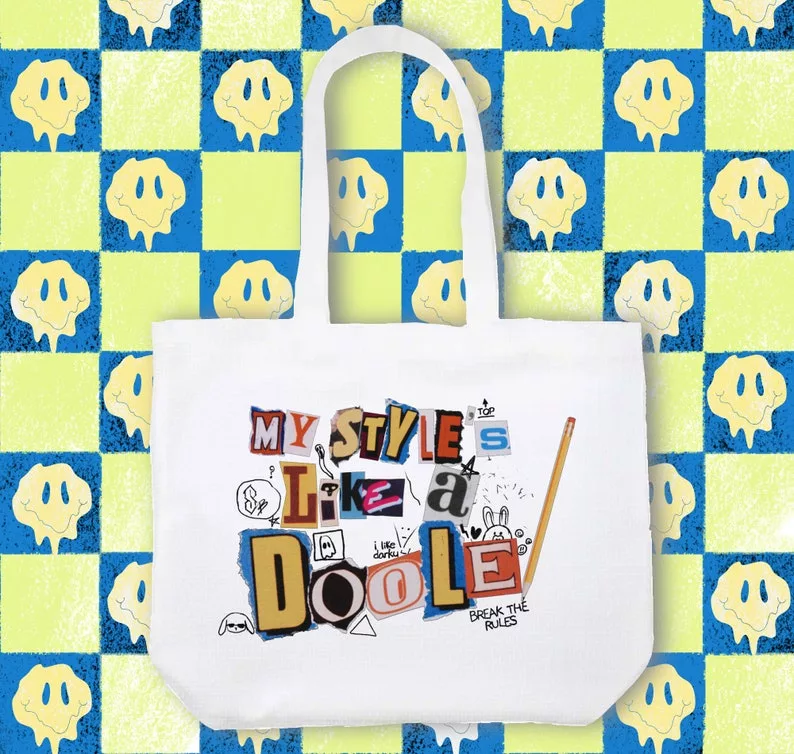 HK Creates
Stray Kids Tote Bag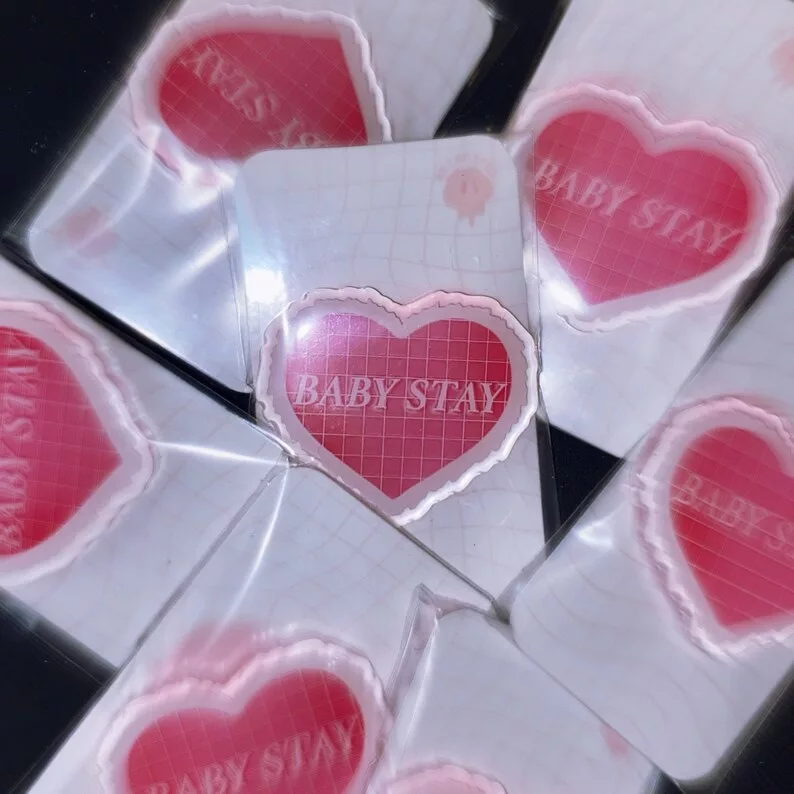 HK Creates
Stray Kids Baby Stay Pin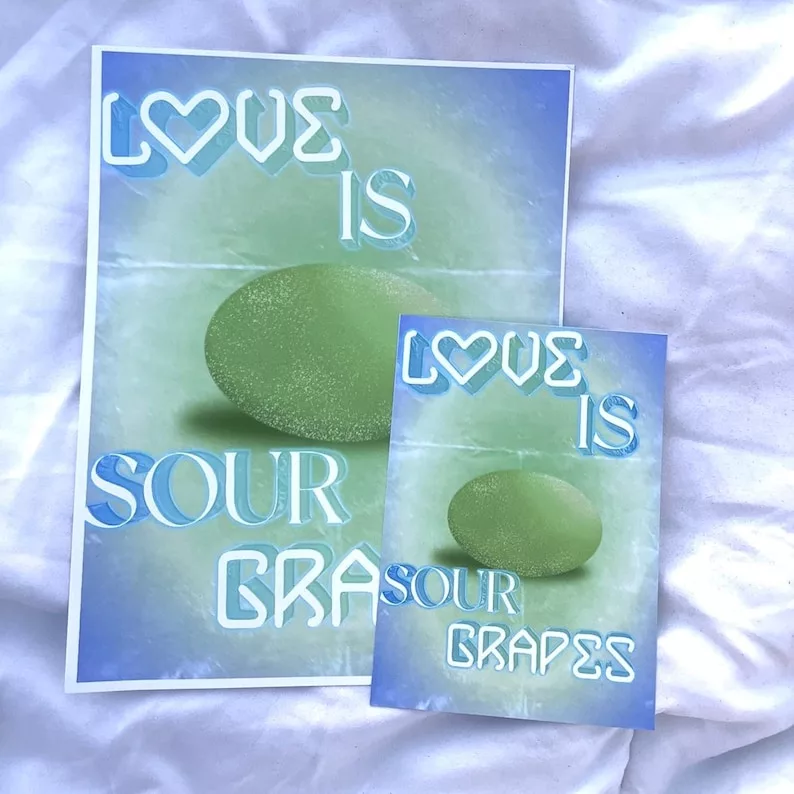 HK Creates
Sour Grapes Print
KorBeautyPopShop
KorBeautyPopShop creates and sells K-pop and anime-inspired cosmetics and accessories. The shop has items inspired by a variety of K-pop boy and girl groups.
Some best sellers on the site include Red Velvet Furry Heart Bags and Aurora earrings, the latter inspired by the same-named ATEEZ song. The shop also sells a variety of makeup items: STAYC-inspired blush tints, a SEVENTEEN-inspired DuoChrome Glitters Palette, Dreamcatcher-inspired matte lipsticks, and lip glosses inspired by a variety of songs. For aespa fans, the shop also sells decoden resin photocards of each member.
KorBeauty products are available on its website. Every order includes stickers and Korean language learning cards. According to the website, the shop's owner Linda created the shop in 2020 to provide fans with a new and fun shopping experience.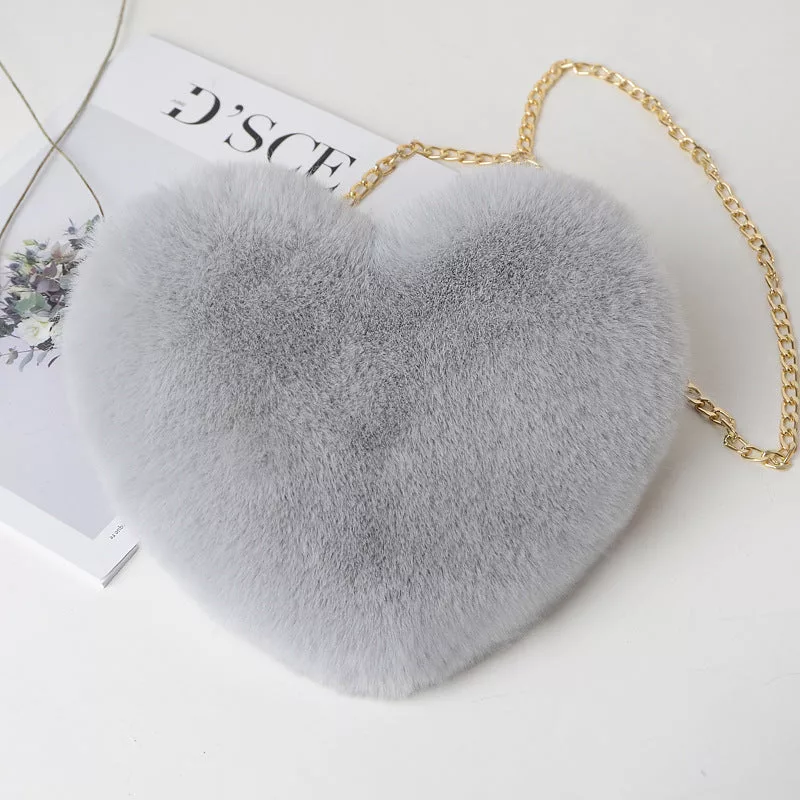 KorBeautyPopShop
Red Velvet Furry Heart Bag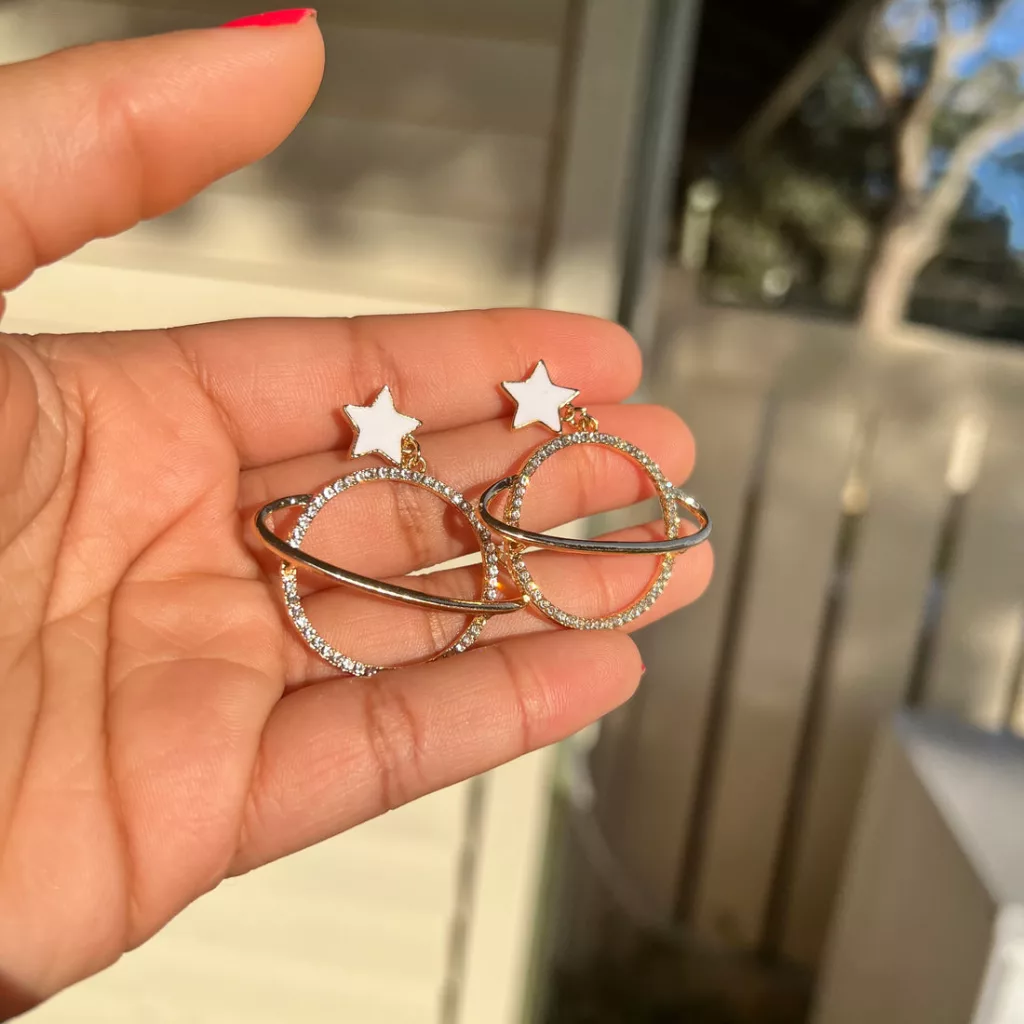 KorBeautyPopShop
ATEEZ Aurora Earrings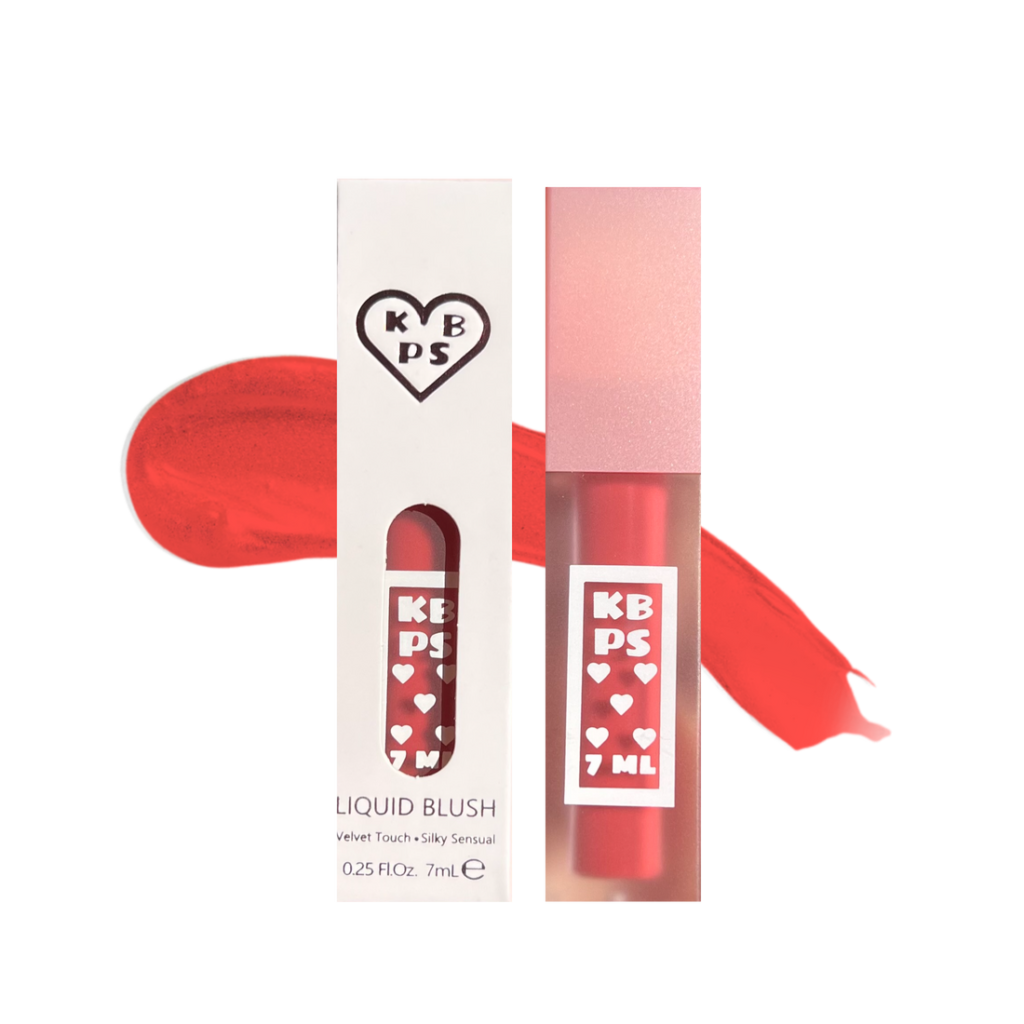 KorBeautyPopShop
STAYC Blush Tints
Treasures, Trinkets, and Thingamabobs
Treasures, Trinkets, and Thingamabobs is a shop run by a mother and daughter duo, Personnia and Kyla. Kyla said the shop, also called 3T Factory for short, was created in 2009 and introduced K-pop items in 2017.
Kyla said that 3T Factory makes accessories ranging from keychains to jewelry, tumblers, plaques, apparel, decals, pens and more. She said some of the shop's best sellers are earring and shaker charm keychains. In particular, Kyla said the cuff earrings inspired by SEVENTEEN's Face the Sun are well-loved by fans. 3T Factory also has items dedicated to GOT7, ATEEZ, ONEUS, TWICE, and other K-pop groups.
Aside from K-pop, 3T Factory makes items based on other media including anime, danmei, and non-fandom related trinkets. The shop also accepts custom orders.
"It's truly a reflection of what we're into at the moment and encompasses a wide variety of things," Kyla said.
She also said anyone can find something at 3T Factory. As the store name implies, treasures, trinkets, and thingamabobs can be purchased on the shop's Etsy page.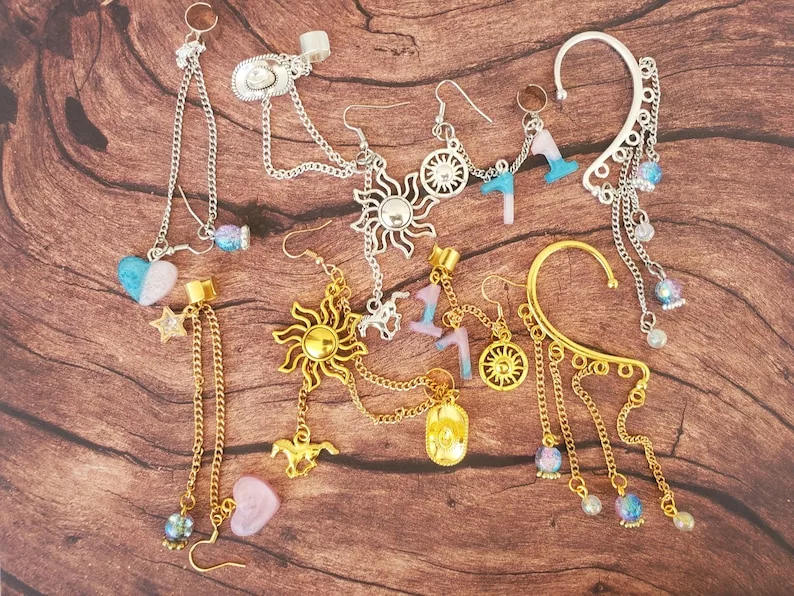 3T Factory
Face The Sun Seventeen Earrings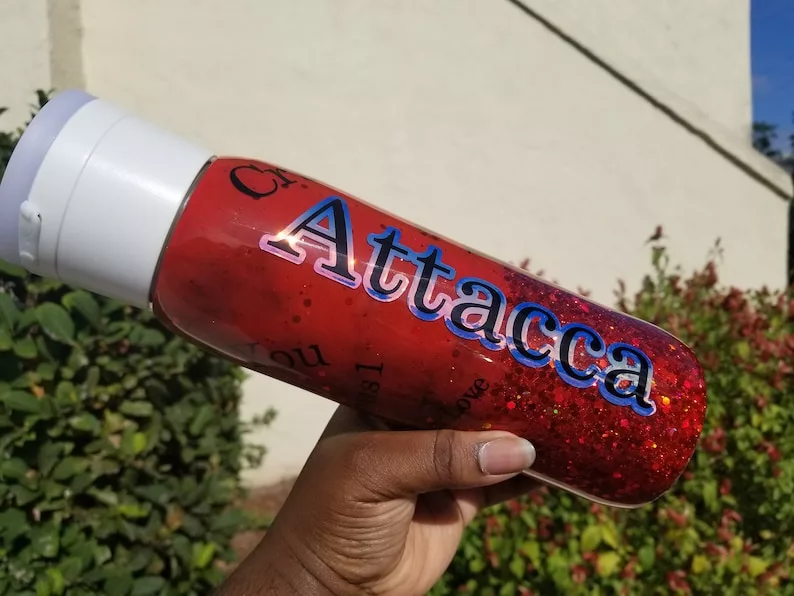 3T Factory
Seventeen Attacca-inspired Steel Tumbler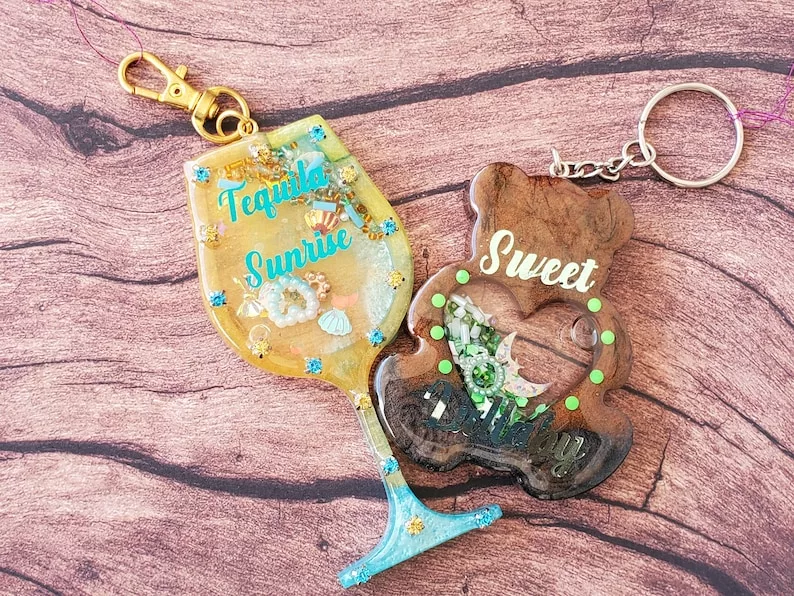 3T Factory
GOT7-inspired Tequila Sunrise Keychains
Deconysus
Deconysus is a K-pop merch shop created in 2021. Stephanie, the owner of the shop, said she mostly makes items for BTS, ATEEZ, and TXT, but hopes to branch out to other groups. The shop sells decoden photocard holders, top loaders, glitter photocards, and polaroids. Official merch items, such as albums and photocards, are also available for purchase. Stephanie said the shop's best sellers are the decoden photocard holders.
While Deconysus does not have an online shop, the store accepts DMs on Instagram from those interested in its items. The Florida-based shop also tables at cupsleeve events in the state. Those interested in making in-person purchases can follow the shop's Instagram.
97verse
97verse is an Etsy shop that specializes in K-pop inspired keychains. The shop sells a variety of K-pop groups including SEVENTEEN, BTS, NCT, and soloist WONHO. One of the shop's best sellers is a Hope World Keychain inspired by BTS's j-hope. 97verse also sells stickers and the occasional embroidered sweatshirt.
The shop's owner, Sarah, opened the store in October 2019. According to its Etsy page, 97verse is "a small shop with a big heart."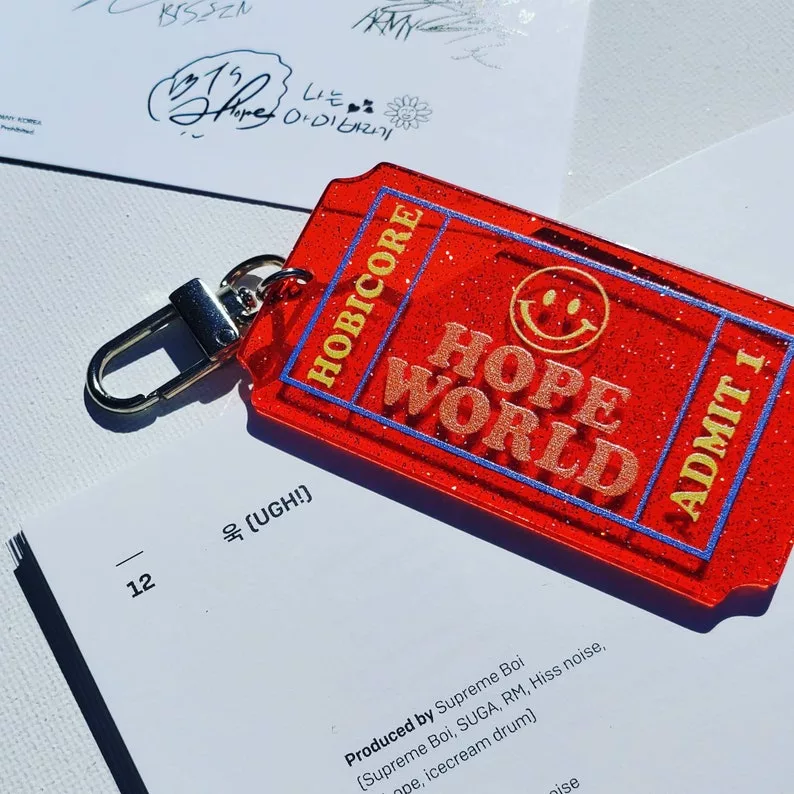 97verse
Hope World Keychain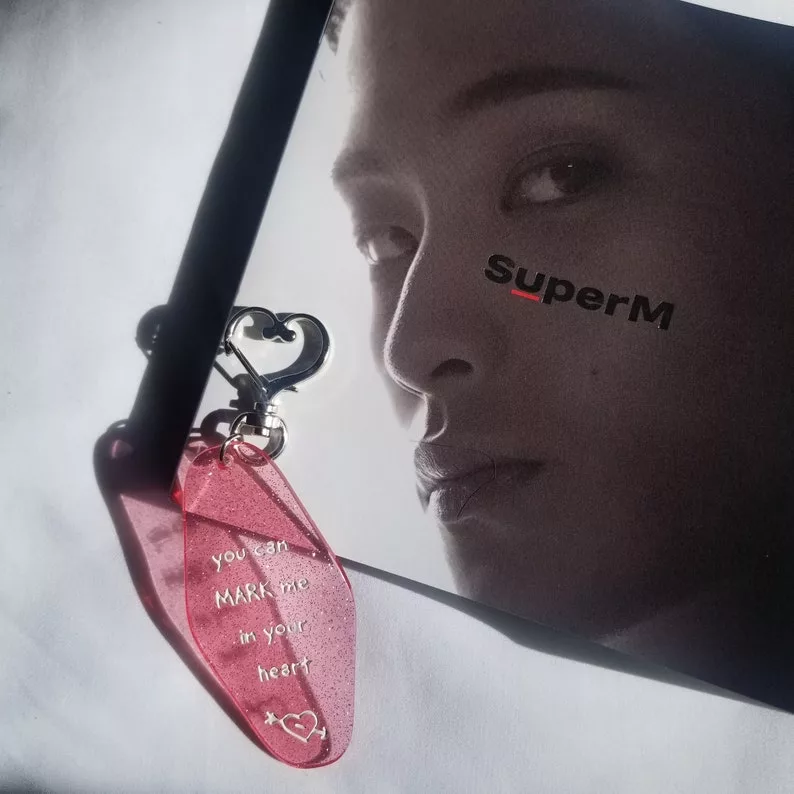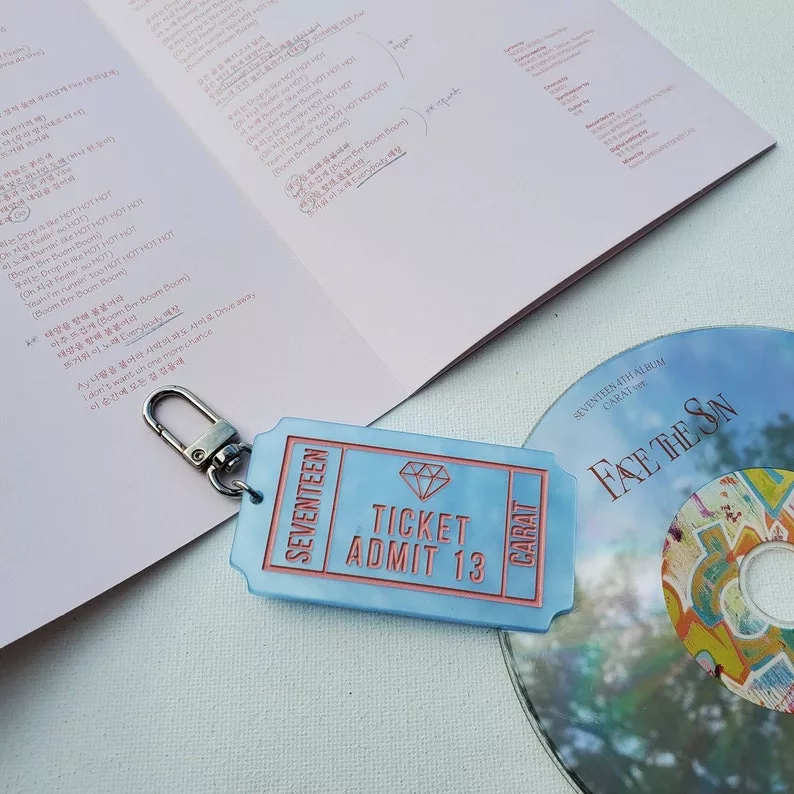 97verse
Seventeen Keychain
RollyBabyDolly
RollyBabyDolly was created by its owner Rahel in 2021. The shop sells BT21-themed bonnets and satin pillowcases. While the BT21-themed bonnets are currently sold out, a bonnet inspired by the BTS song "Black Swan" is available for purchase. RollyBabyDoll also sells acrylic charms of BTS members.
According to its site, RollyBabyDolly was created to provide for the needs of Black K-pop fans.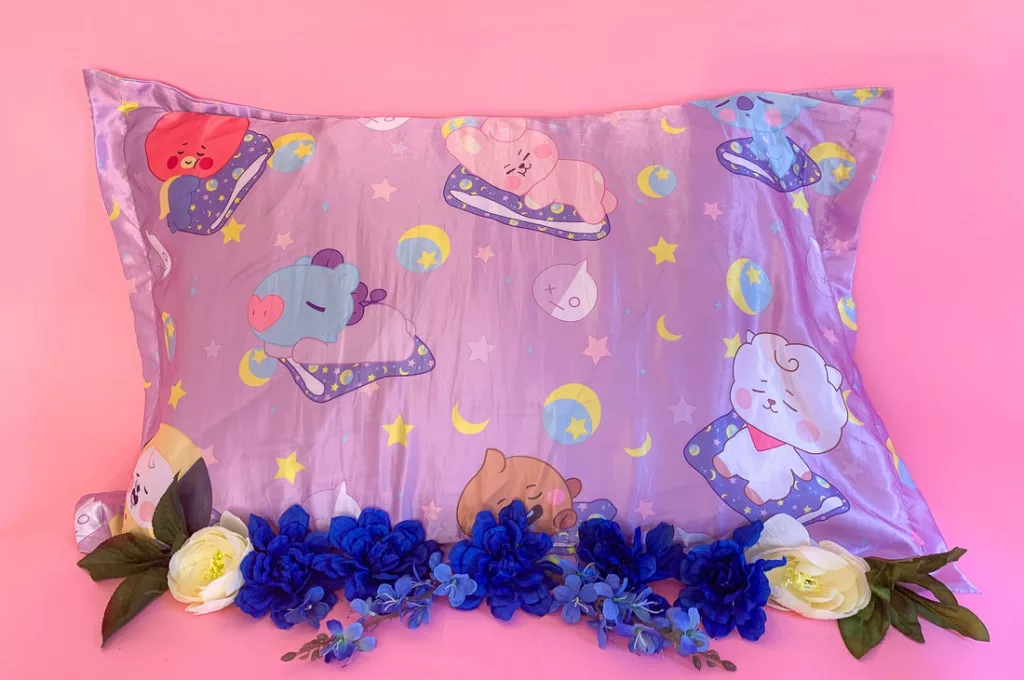 RollyBabyDolly
BT21 Satin Pillowcase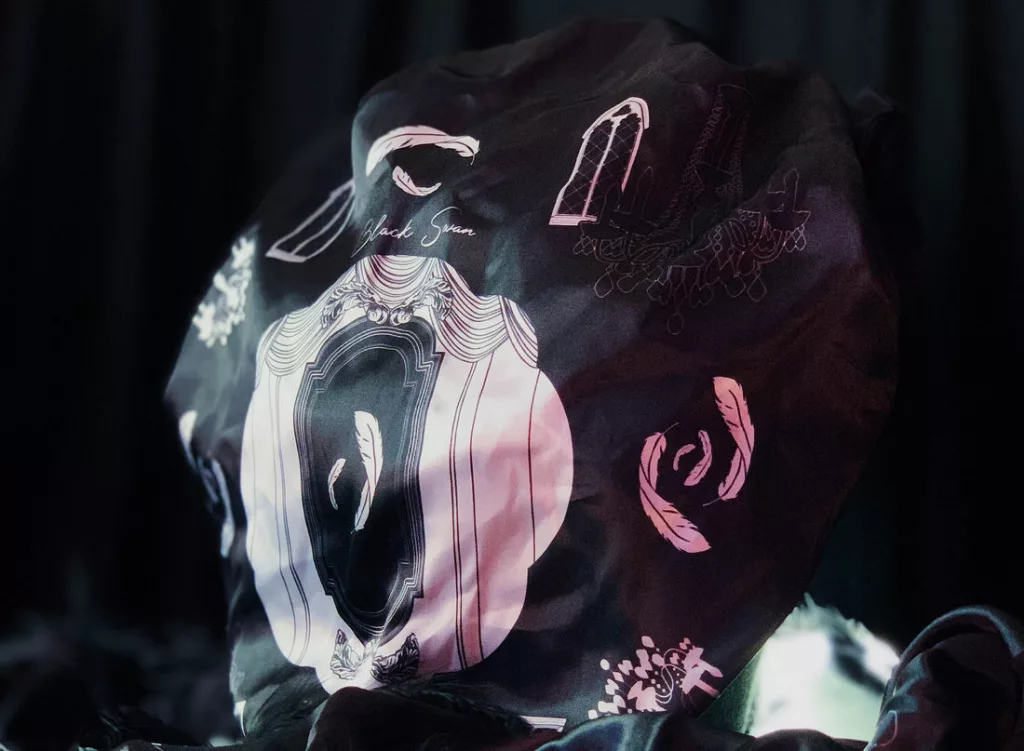 RollyBabyDolly
Black Swan-themed Bonnet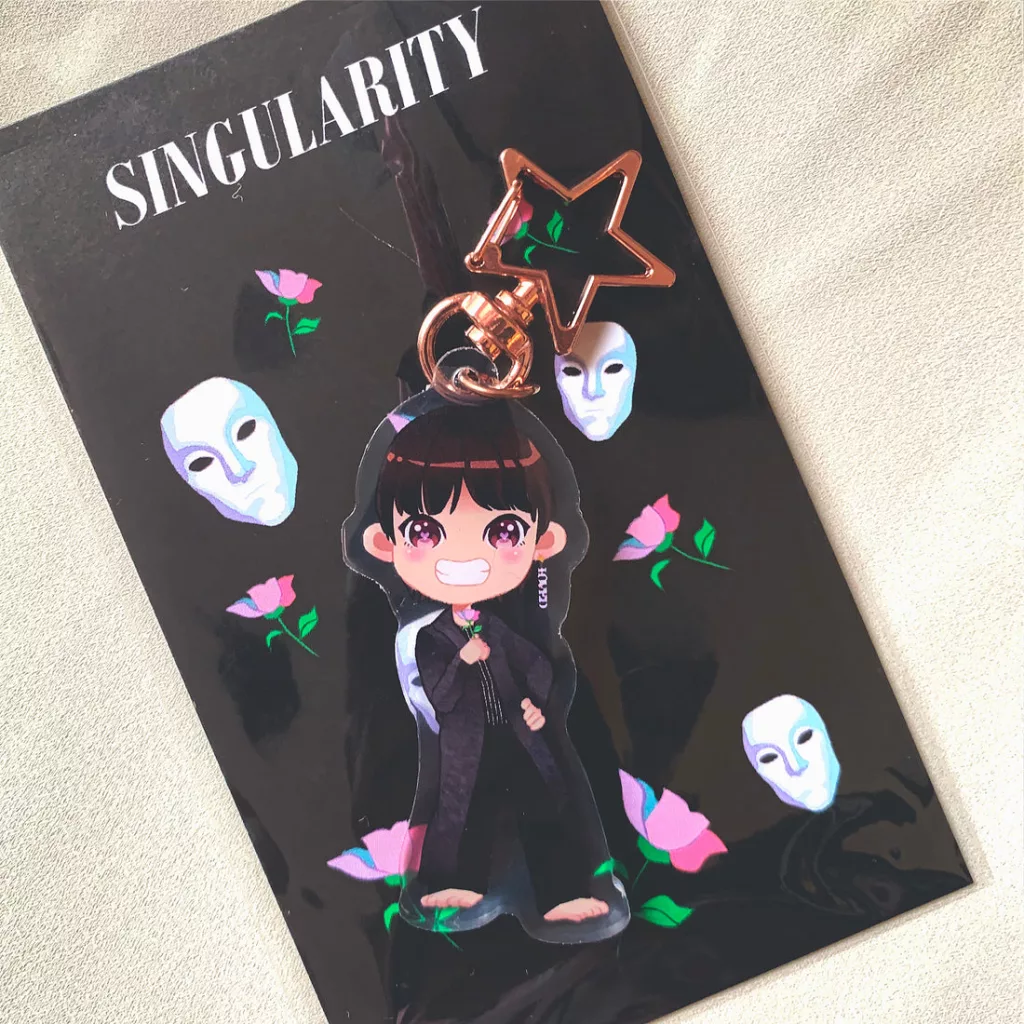 RollyBabyDolly
Tae Singularity Acrylic Charm
Want to read about more K-pop inspired shops? Check out EnVi's Small Business Spotlights here.