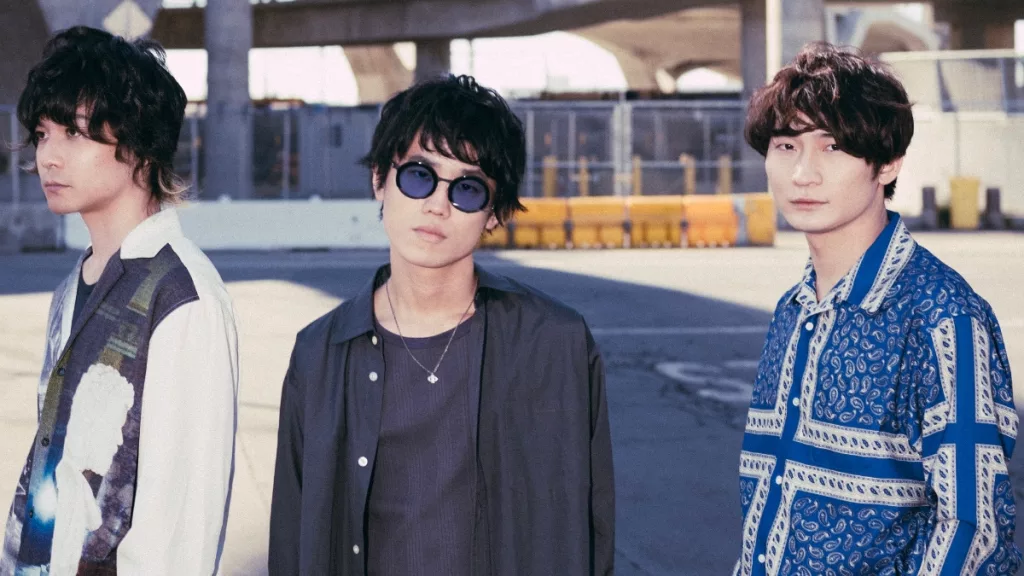 After almost two decades since its inception, Japanese rock band BURNOUT SYNDROMES released their greatest hits album on March 29. Titled The WORLD is Mine, it features the most beloved songs and fan favorites from the band's extensive catalog. Not only does the album feature songs that the bands have previously released, but it also features new, never-before-heard rearrangements and remixes of their favorite songs.
How They Started
BURNOUT SYNDROMES started their journey back in 2005 and spent their earlier years hustling from one gig to another. They participated in band competitions like the ones held by TOKYO FM before signing with Epic Records back in 2016. The band consists of three members: Kazuumi Kumagai who leads vocals and guitars, Taiyu Ishikawa who plays bass and sings the chorus, and Takuya Hirose who's in charge of drums as well as vocals. Although the band usually creates upbeat and raw rock sound with sentimental lyrics, the group also ventures into other genres like electronic music. This is due to the group's keenness on not just staying confined to a singular box.
Storytelling through Music
The band made their big break when their song "FLY HIGH!!!" was then adopted to become the opening title for the global anime sensation, Haikyu!! To commemorate this iconic track, an English version of this song made it to the greatest hits album. After its success, their songs "Hikariare (ヒカリアレ)"  and "PHOENIX" are also featured in the volleyball-themed anime. Not just Haikyu!!, but the band's third single, "Hanaichimonme (花一匁)" became the ending credits song for the samurai anime Gintama, while their "Good Morning World!" became an opening song for Dr. Stone.
In the 2022 Crunchyroll Expo, Kumagai explained how they came up with their anime soundtrack songs. "When we're tasked to make the opening, we read the manga, learn the pace and the tempo of the manga itself. We want the fans to get excited when they hear the opening song, so we want to make sure that we carry that energy over from the manga."
Venturing into the Virtual
With their adventurous spirit, the band also produced a VTuber group named HXEROS SYNDROMES for an anime series titled Super Hxeros, where they co-wrote its opening title as well! VTubers, short for Virtual Tubers, are a type of digital avatar that people use as a characterization or alias for how they present themselves to their audience. These kinds of characters often do streams or performances on digital platforms like YouTube, Twitch, Bilibili, and others of the sort. 
Only Way is Up 
Last year, BURNOUT SYNDROMES finally embarked on their first-ever world tour with stops in the United States, South America, and even the Middle East. The success of this tour can only show just how much the brand's popularity has grown all over the world. Now as they commemorate the hits from their journey so far, we can only anticipate where the road takes BURNOUT SYNDROMES next!
Looking for more Japanese music? Check out our artist spotlight of girl group ATARASHII GAKKO! here!