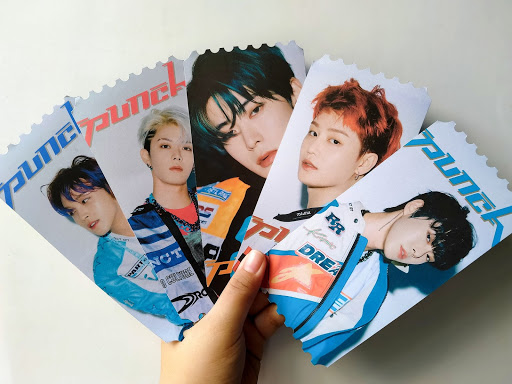 Describe your business :
I design and print fanmade NCT merchandise.
Inspiration and Background Story of the Shop :
I was bored at home during quarantine, and I made some Kick It and Puzzle Piece movie box ticket edits and printed them since I don't have any NCT merchandise at that time. I didn't even know that it would blow up, like I was just bored. Then when NCT 127 and Dream had a comeback for Punch and Ridin', I made edits off of the concept photos too. 
Usage of Advertisement :
I just simply post them in my main Twitter account, then hoping that my moots will like and retweet them.
Unsatisfied Customers Encounters :
So far, not yet but I messed up some of the international orders because there were so many and I forgot to include a few tickets. 
Struggles of owning a small business :
My biggest struggle right now is shipping because we're in a pandemic, so our post office doesn't often ship to other countries. It always stresses me out because I also want the best for my [Group Order] managers and to not have a high shipping cost.
Business Insights :
The best lesson that I learned was not to let the pressure consume you, because I didn't expect to have a large amount of orders in my first [Group Order], it was a lot to take in and we had to finish it within a month. Since I'm not good at handling pressure, I had to talk to my friends about how to overcome it.
Unexpected Benefits :
Honestly, I bought a lot of official merch because of it, it's like an 'I want it, I got it' situation. I also helped my parents with paying the bills and I'm not broke during quarantine, so that is something.
Go-to advisors :
Since none of my friends do this type of stuff, I only ask them if my designs are good? I have one friend who has a similar business as mine, so we're seeking advice from each other.
Tips and Encouragements for aspiring sellers :
I'm not good with this but, if you feel that you're not good enough then everyone around you will also feel that too. So have confidence in your work, believe in yourself, believe that you can do this. If you love doing something, then do it. Do not let others stop you from doing what you love.
Check out another NCity small business spotlight here!