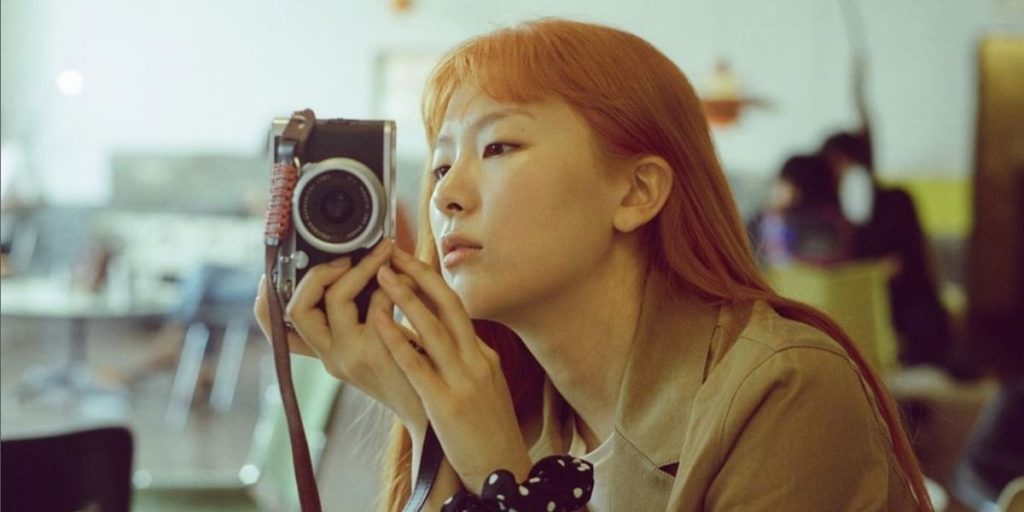 On February 10, in celebration of her 29th birthday, Red Velvet's Seulgi dropped "The Poster Book," an art book filled with the singer's original illustrations. In collaboration with media art publisher arte, the singer gives fans and art lovers a chance to see the world through her eyes using a paintbrush and canvas.
The Poster Book
The book, complete with a self-portrait of Seulgi as the cover, contains ten never-before-seen drawings from the idol. It also includes ten poster-sized versions of her art and two selfie photocards for fans to enjoy. Seulgi teamed up with arte, a media arts publication known for its ongoing poster book art series as a way to highlight local Korean artists. In the book, she shares some of her most cherished memories etched onto paper, ranging from candid portraits of her fellow Red Velvet members to colorful landscapes of the places she has visited.
Seulgi, the Artist
Seulgi is known for being multi-disciplined in her artistry. Not only is she the main dancer and one of the lead singers of Red Velvet, but she is also known for being a gifted artist. This lesser-known talent has gained attention from fans over the course of her career, especially since the creation of her personal Instagram in 2019. From that time, she has been regularly posting her art online. A few years later in 2021, she made a second Instagram, known as "by.sseulgi," which is dedicated solely to uploading her original artwork and photography.
For the Fans
From Red Velvet fans to art appreciators, everyone was very excited to see that the singer had the chance to share her art with the world. Red Velvet fans, known as Reveluvs, were very appreciative of the fact that Seulgi decided to share more of this talent with them, especially in conjunction with her 29th birthday celebrations. In addition to all the love from Reveluvs, art enthusiasts have been loving the idol's poster book too, praising her for her artistic abilities.
SEULGI's Queendom
As the multi-disciplined idol continues to branch out from singing and dancing with the ladies of Red Velvet, Seulgi has conquered multiple industries, most notably the fashion and beauty industries. From her ambassadorship with luxury fashion brand Salvatore Ferragamo to her newest collaborations with Korean makeup brand Amuse, there is no doubt in her versatility. It is only a matter of time until we see her in something new, and we are excited for it!
Interested in discovering more artists? Check out our Creative Spotlight with artist NUA here!