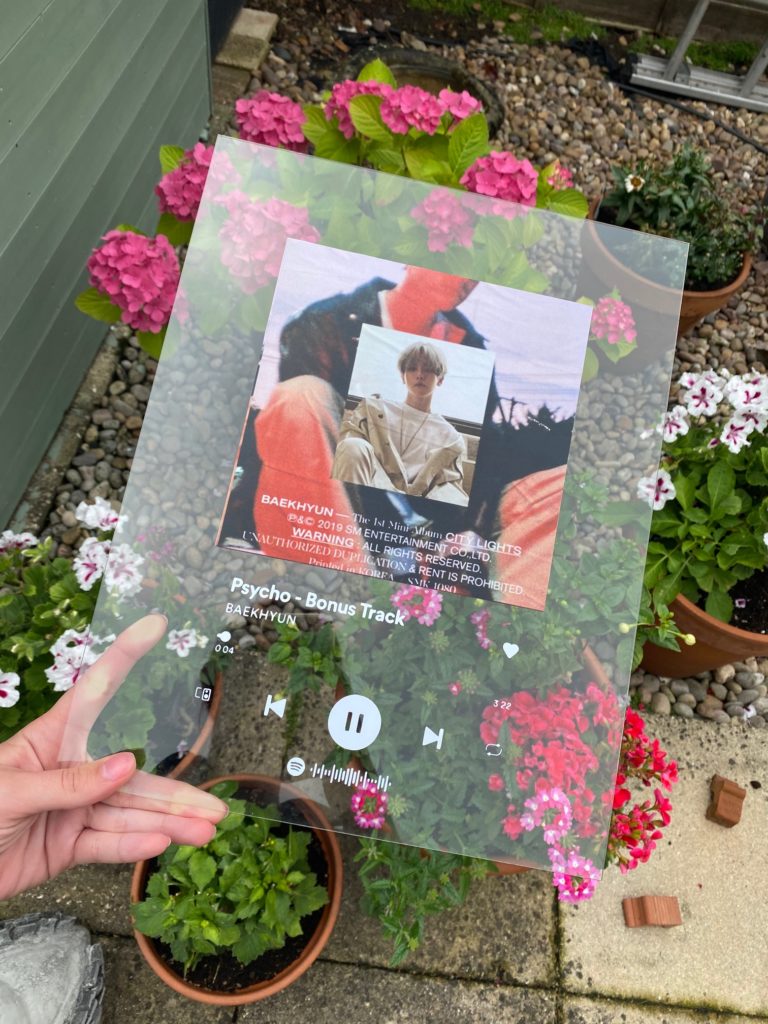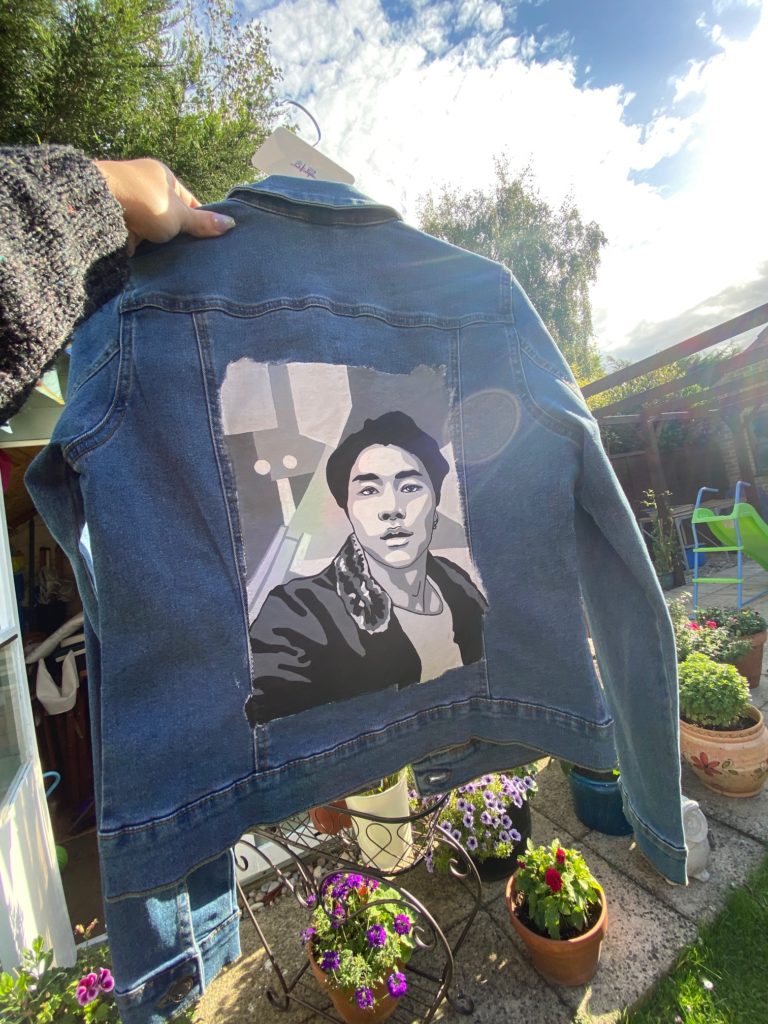 Describe your business:
I sell mainly handmade Kpop merch, but I also paint custom shoes/bags and sell albums 🙂 @haru.custom on Instagram.
Inspiration and Background Story of the Shop :
It started just after I had been to see SuperM live in London, at the beginning of this year. I had up-cycled an old blazer and painted the back with my ult's face – Mark Lee. Throughout the whole event, I had many come and ask me where I got it from and if they could have my socials, etc. for me to make them one too. I had been thinking about customizing trainers for a long time and needed funds for personal reasons. After the event, I thought "why not just try Taylor?" And that's what I did. I started with the sneakers and gradually researched and created more products. Now, about 8 months later, I have my little shop. It's not always been easy, and at times I have wanted to stop but the love from my followers (NCTzen and other fandoms alike) has given me the strength to continue!
Usage of Advertisement :
I use Instagram the most. Since most of my work is visual, many of my followers find it a great way to see my products and can interact through Instagram stories. I can use hashtags, and tags, as well as collaborate with other small shops/artists. If I'm honest, the platform is most familiar to me too. I have fan pages share my work through their Instagram too, which helps with advertising.
Unsatisfied Customers Encounters :
So far, I have only had positive feedback. I try my best to uphold a professional reputation, and if a customer was ever unsatisfied, I would do whatever possible to make sure their issues were resolved.
Struggles of owning a small business :
For me, I find dealing with unhealthy 'competition' hard. I think there is always an element of competition and sometimes that's good for growth, specifically when it pushes you to better your skills such as product development or time management, etc. However, there have also been cases where my work and research have just been undermined. For example, individuals asking where I buy my materials or how I make certain products, to then pursue selling the same without crediting or thanking. For me, that's very upsetting because I know that small shop owners spend a lot of time and money researching and perfecting our products. I don't like letting people down, but since I encountered this issue more than once, I've had to learn how to help others without risking my business. Now, I try to suggest ways in which they can research things i.e. suggesting Youtube tutorials or reading blogs and joining online forums.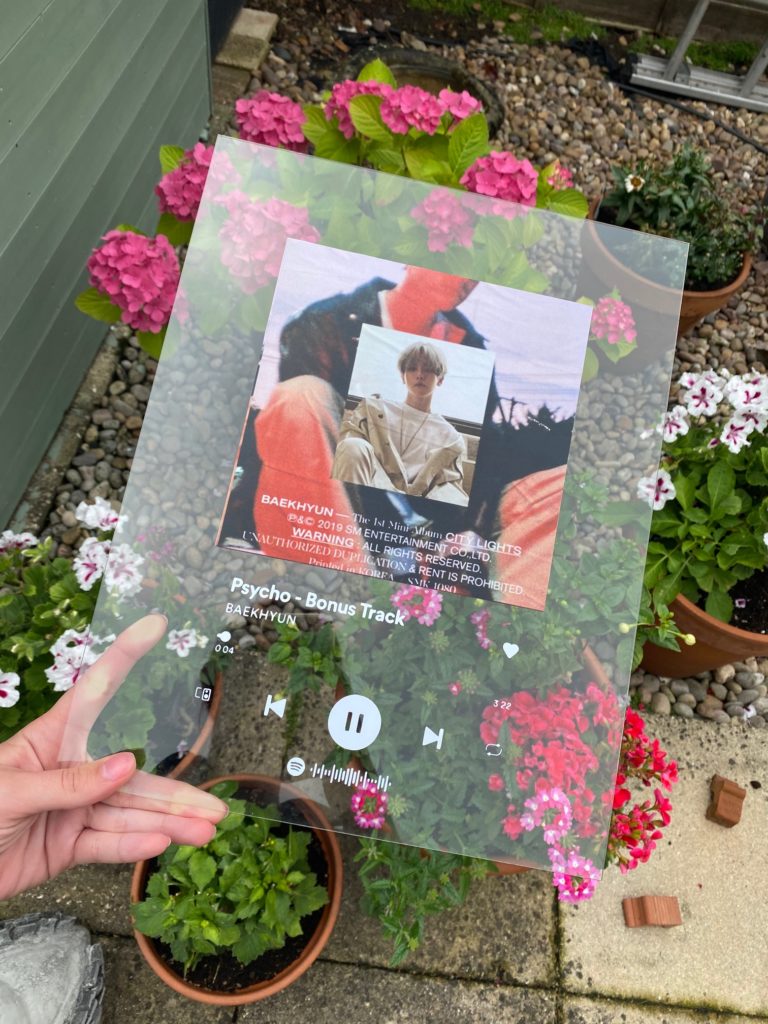 Business Insights :
Continually remind yourself that progress is not linear. Growth takes time and sometimes you can get into the cycle of comparing yourself/your shop to others, which is not healthy. I'm so guilty for comparing myself to shops that have been around longer or those with a bigger audience. But through reminding myself of my own goals and how far I've come from nothing, I realized that everything is on its time scale and I just have to keep focusing on my shop and how I can do better for my customers because they are amazing people. I also had to remind myself why I started the shop in the first place. As much as I love creating, I had a monetary goal that I needed to reach for something very important, and I couldn't afford to just give up. So, it's important to constantly remind yourself why you're doing what you're doing and just keep at it.
Unexpected Benefits :
I get to meet a lot of new people. Through opening my shop, and interacting with my customers, I've been able to meet people from all over the world! I have even made lifelong friends through my shop and I truly couldn't be more thankful for that. In regards to practical skills, I have learned to deal with my anxiety better. Making my products helps me release energy so it's very calming.
Go-to advisors :
If I'm struggling, or if I'm uncertain about anything I usually confide in my family and ask for advice. If there's anything business-specific I try to research online as much as possible or reach out to my friends with their small shops (however I only do this if I am truly at a loss, as I want to learn through experience).
Tips and Encouragements for aspiring sellers :
What are you waiting for?! There are so many amazing opportunities waiting. Each one teaches you a lesson, that I promise will always stick with you. Plus, it's great fun being your boss.