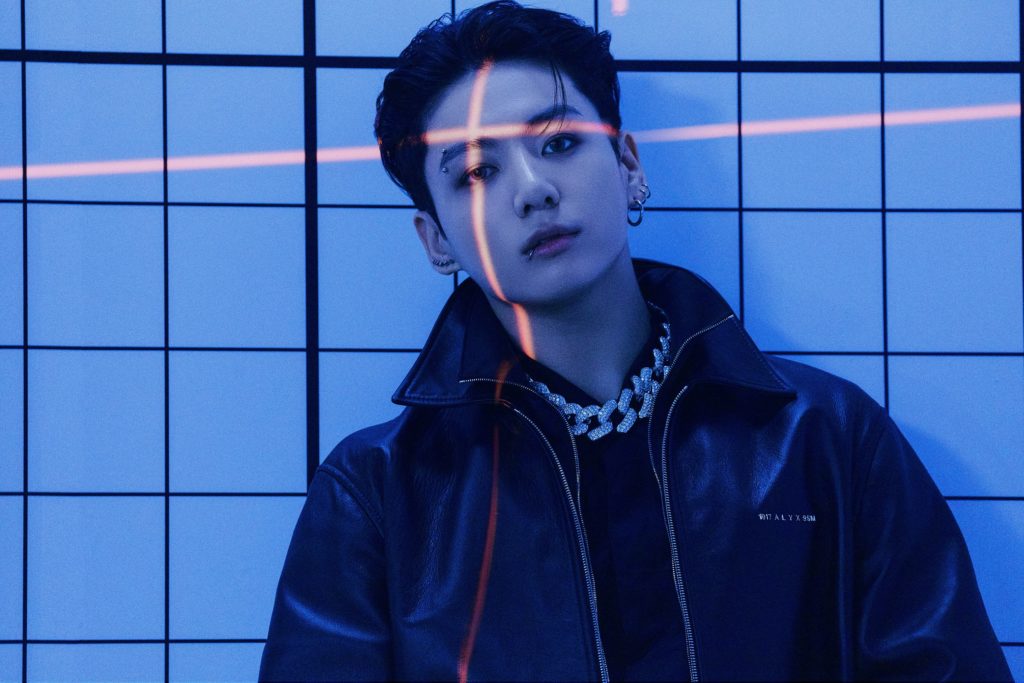 June 13, 2022 marks the ninth anniversary of the Grammy-nominated boy group BTS. Their anniversary has been a time for BTS to reminisce about their journey and their memories as artists. This year, as part of their annual Festa celebration, BTS vocalist Jungkook released the self-composed track "My You," which is a special single dedicated to their fans, ARMY.
An hour before the release of the song, Jungkook teased fans on Twitter with a picture of a text message that said "Hi."
Showing His Gratitude With "My You"
Released on SoundCloud and Youtube, "My You" narrates how thankful Jungkook feels towards his fans. Written and produced by Jungkook and Hiss Noise, who previously worked on BTS' "Telepathy" and "Blue & Grey," the pop ballad mixes a soft key melody with a mellow guitar sound. Jungkook's smooth honey vocals, along with steady yet low guitar tones, create a peaceful atmosphere, providing the listener with a sense of warmth and calmness from beginning to end. With lines such as "Thankful to be by your side now" and "I'll try to shine brighter than now," the lyrics, both in English and Korean, reflect Jungkook's gratitude and memories created with ARMY.
"My You" shares Jungkook's perspective on the connection he feels toward his fans, describing that although the seasons change and the days get longer, he remains thankful for the time spent together. As the song progresses, he wonders if their connection will disappear or last forever. Nonetheless, he concludes that he is grateful to be by their side and wishes for them to sleep tight even on lonely nights: "On a starry night / Hope my you sleep tight / Shining purple light / Thankful to be by your side now."
With the track came an animated music video conveying Jungkook's different forms of communication with ARMY. The video opens up with a text message from the singer, using a social media animated setting to show the lyrics of the track while portraying how Jungkook shares his thoughts with the world. He uses a variety of media platforms like messages, photos, Instagram stories, and music to continue creating a connection with fans.
ARMY Feels The Warmth of "My You"
Upon the surprise release of "My You," fans couldn't contain their excitement and took to Twitter to show their love and support for the single.
Some fans made artwork to go with the single, and some even noticed the parallels between "My You" and "Still With You," Jungkook's first solo song released during the group's Festa event in 2020.
Celebrating Nine Years With BTS
BTS' anniversary is a meaningful time of the year for the group and their fans. The group's annual Festa celebration has been full of surprises and memories since their first year together. The septet not only dropped special dance practices and family portrait photos this year, but they also released Proof, a special anthology album. The album, which reflects on the nine years of their career, concludes the first musical chapter for the group.
BTS has shown they are a force to be reckoned with throughout their nine-year history. Following two Grammy nominations, several hits reaching the top of the Billboard Hot 100, and becoming the first Korean performer to win Artist of the Year at the American Music Awards, BTS has a promising future ahead of them, demonstrating that the best is yet to come.

Want to read more about BTS? Check EnVi's special B-side tracks piece here!